As Tron gets closer to opening, it brings with it "growing pains" throughout Disney World. Check out the latest changes here.
Tron Attraction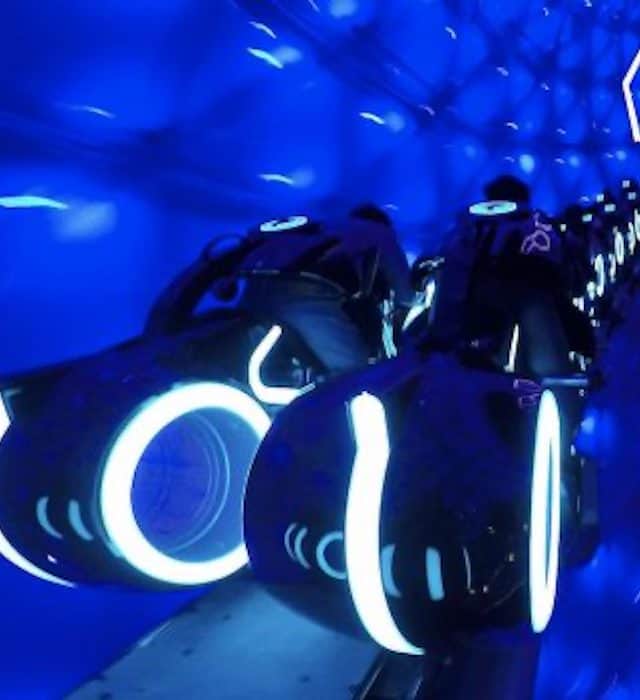 Imagineers are hard at work creating TRON Lightcycle Run. It's beginning to light up the skyline in Tomorrowland at Magic Kingdom Park. Recently, we shared nighttime testing taking place HERE.
Disney is in the testing phase for what will be one of the fastest coasters in any Disney park. When this attraction is complete, you'll climb aboard your very own Lightcycle and launch into the Grid for a race through a dark, computerized world.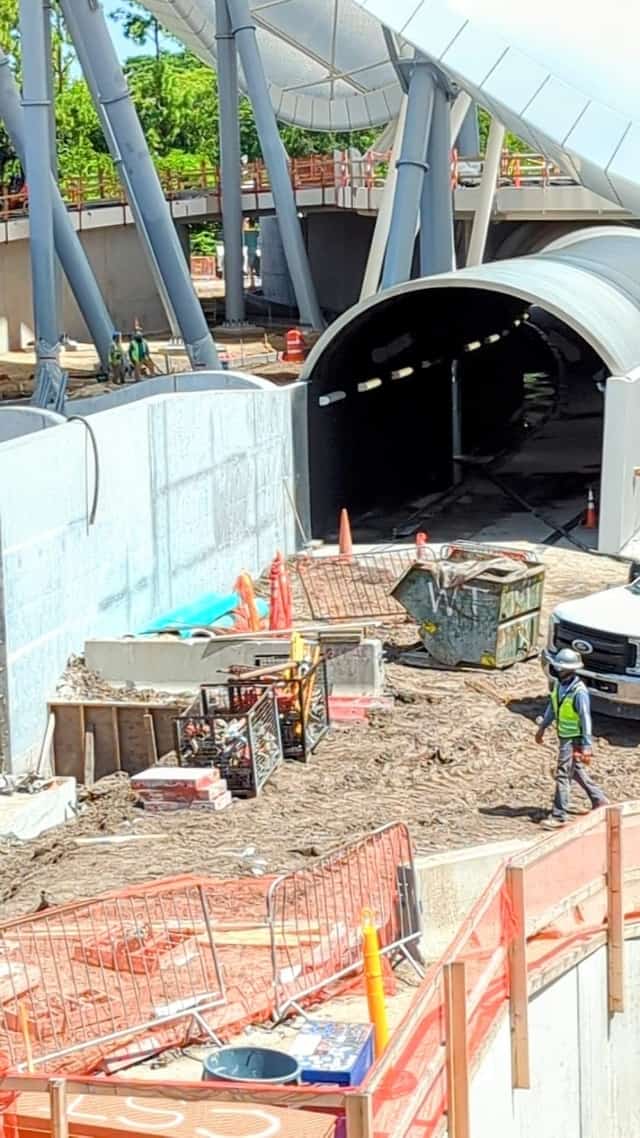 The story picks up following the events of "TRON: Legacy," whose main character, Sam Flynn, is now opening new gateways into this digital realm at specific locations around the world. The first portal he created is at Shanghai Disneyland with the original TRON Lightcycle Power Run.
Now Magic Kingdom guests will get their turn through this second gateway.
Recent Construction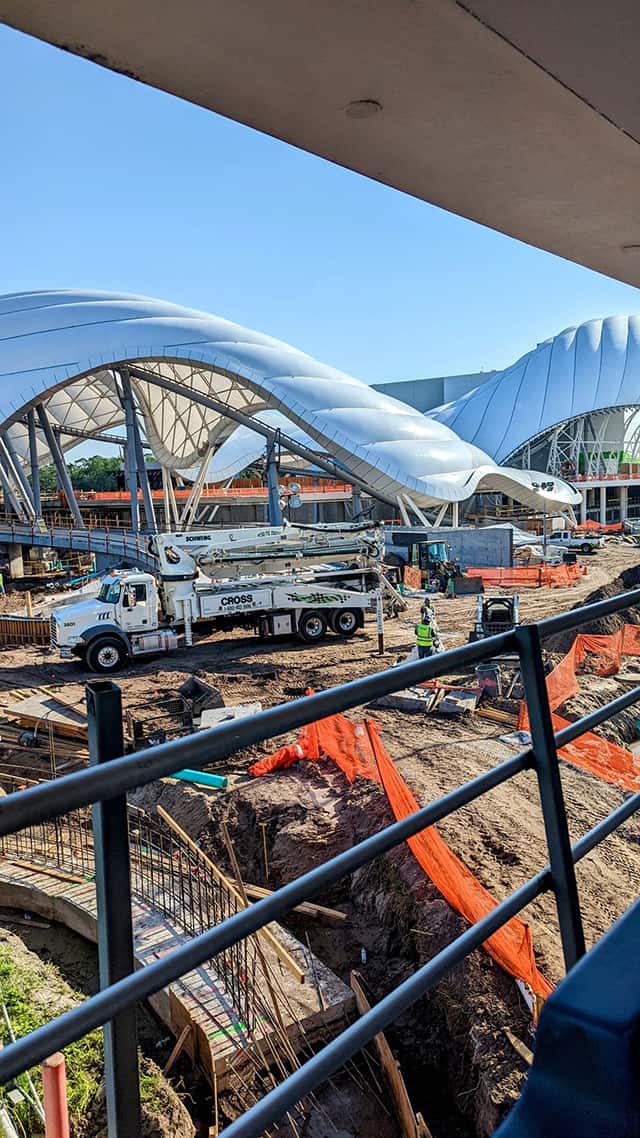 A large, white canopy that covers the outdoor portion of this attraction is now fully constructed. You can see photos of this canopy construction and also work on the new train tunnel HERE. When completed, the canopy will be completely illuminated with brilliant lights as guests zoom along on the illuminated ride vehicles.
The Disney World railroad closed on December 3, 2018 to prepare for Tron! However, we recently shared hope that it may reopen soon HERE. With all of these updates, we hope for an opening date soon!
Latest Changes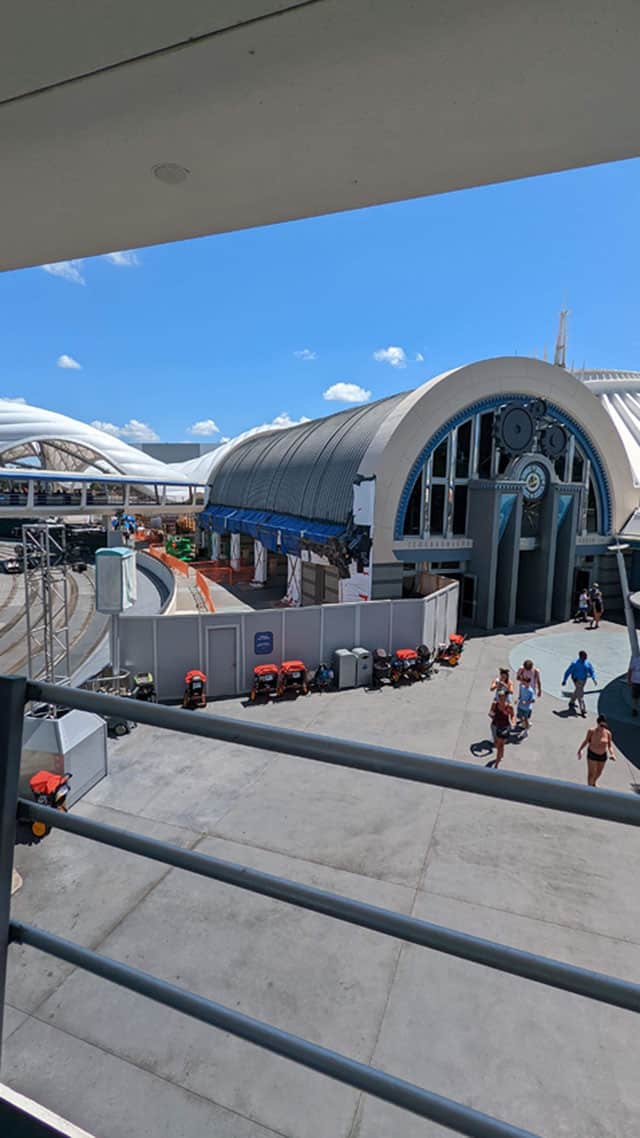 Disney just rerouted the exit for the Space Mountain attraction to make way for the new Tron attraction. In addition, the Tomorrowland Light & Power Co. Space Mountain store is also closed temporarily. Check out just what it looks like in the picture above. We do not have a reopening date at this time.
The Tomorrowland Light & Power Co. store is closed now to prepare for Tron Lightcycle Power Run attraction.
Are you excited about this new attraction? When do you think Tron Lightcycle Power Run may open? Please share your thoughts with us on our Facebook Page.