We have a closing date for Splash Mountain plus what we can expect for the new Tiana's Bayou Adventure attraction.
Tiana's Bayou Adventure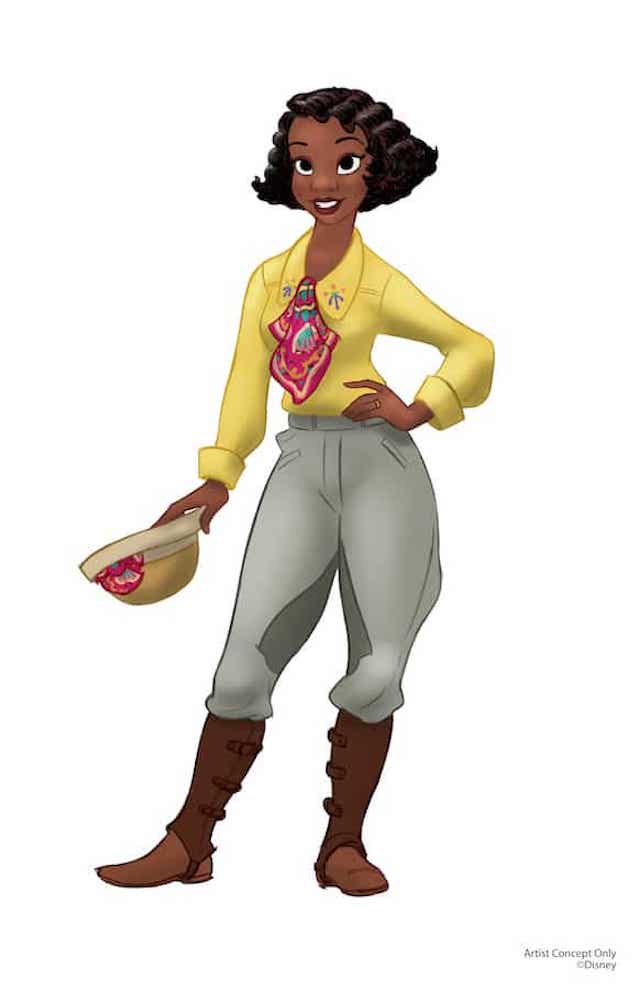 Back in June of 2020, Disney announced that a major reimagining of Splash Mountain would happen. This attraction, based on the controversial 1946 film Song Of the South, has been a fan favorite since it debuted in 1989.
The attraction will begin where the film leaves off; with the final kiss. We'll join Princess Tiana and her trumpet playing alligator friend Louis "on a musical adventure."
Disney shared so much about new Princess and the Frog attraction at the D23 Expo a few months ago. First, Tiana has her own restaurant and retail store in Disneyland.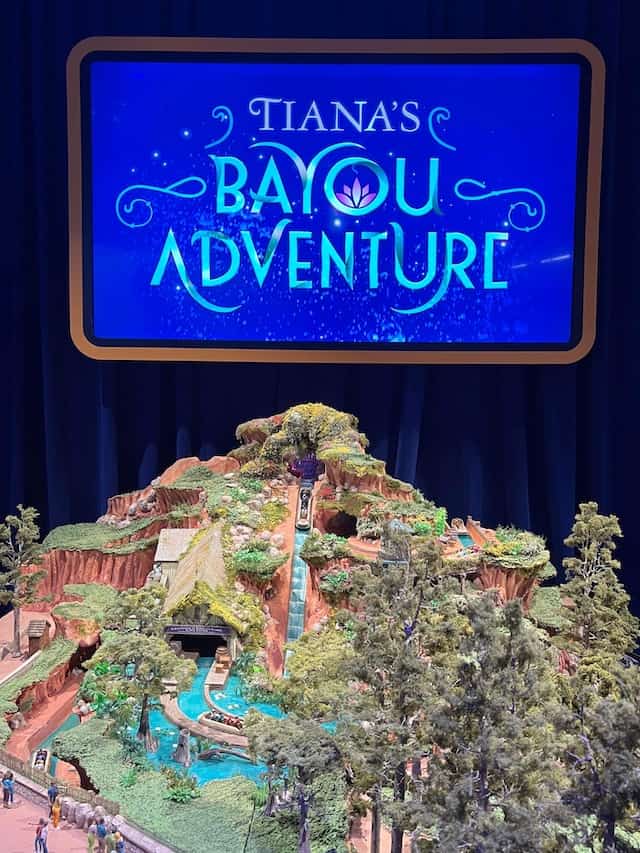 Second, we learned that the backstory will involve a salt mine, which helps explain the big hill/drop. You can read more about that in this post.
Now, we have a closing date for Splash Mountain at Magic Kingdom. Typically, the attraction closes each winter for a routine refurbishment. We had always believed this would be a great time to close the attraction. It will give Imagineers ample time to retheme the ride. Check this post HERE for the closing date!
New Additions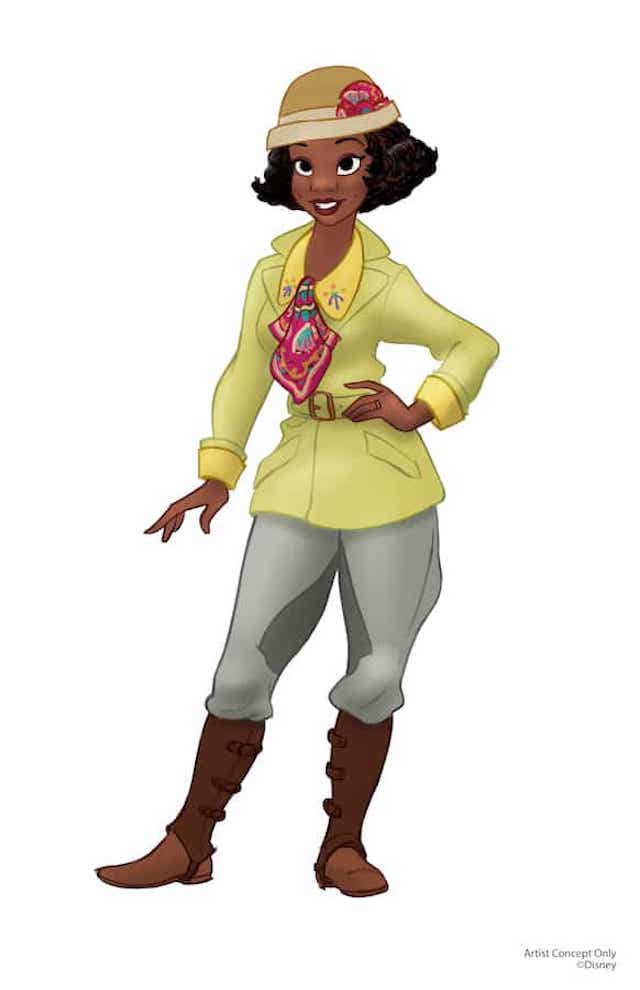 Here is the announcement regarding the new additions, straight from Disney:
In Tiana's Bayou Adventure, you'll join Princess Tiana and jazz-loving alligator Louis during Mardi Gras season as they prepare to host a one-of-a-kind celebration for the people of New Orleans. This new scene is the thrilling moment you first drop into the bayou and encounter some friends both new and familiar.  
As you can see here, fireflies will light up the night and invite you deeper into the bayou … almost like they're waving you forward. What you can't tell from this rendering – so you'll just have to trust me on this one – is that beautiful zydeco music will fill the air. Zydeco is a special blend of rhythm and blues that was born in Louisiana, and when you hear it, you'll feel like you've truly stepped into Tiana's world.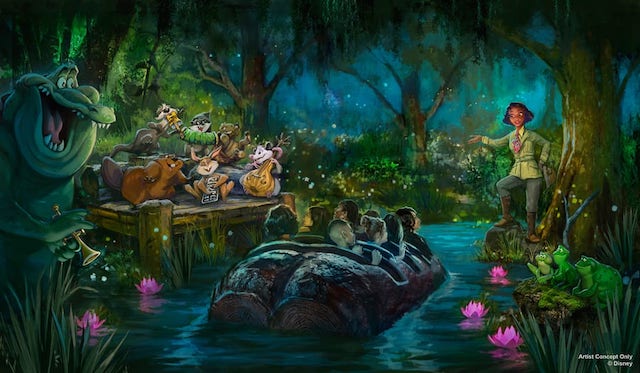 Here you'll find Louis, who explains where this amazing music is coming from. Tiana made some new friends out here – a band full of adorable critters, including an otter, a rabbit, a racoon, a beaver, a turtle and others. The band members sing and play instruments made of natural materials they found in the bayou. It feels like they may have a bigger role to play in this story … but we'll just have to wait and see on that one. 
Like so many musical genres, zydeco brings together the sounds and styles of many cultures. We wanted that spirit reflected in this scene (and throughout the attraction) so that all our guests feel welcome to join in the celebration. It's emblematic of what we're always striving for with our attractions – bringing people of different backgrounds together through timeless Disney stories. This new musical adventure provides us with a song sheet to write that concept into reality. 
What do you think of the new addition? Will you be able to ride it one last time before it closes as Splash Mountain? Let us know in the comments below and on Facebook.