Are you visiting Disney during the holidays? Are you hoping to add some holiday magic? Check out the fun update that is in store for guests visiting this holiday season.
MagicBand+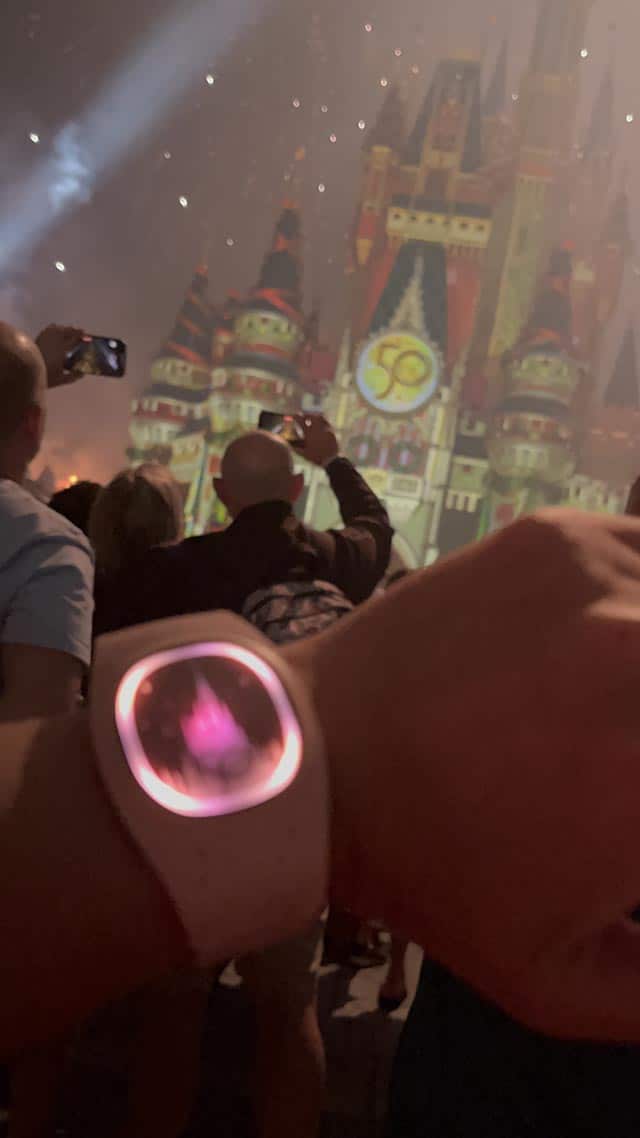 Disney's MagicBand+ officially made its highly anticipated debut in the parks in late July and is now available to purchase online and throughout all of the Disney theme parks. Guests can purchase a MagicBand+ for both Walt Disney World and Disneyland.
The new band lights up and interacts with firework shows, Disney's Fab 50 character statues, and offers guests fun interactive games that you can do with the statues and has an incredible Bounty Hunter experience over at Disney's Hollywood Studios. If you are wondering whether or not the new MagicBand+ is worth it, take a look at my (Maggie) review HERE to help you decide.
Festive Update
With the holiday season coming soon, Disney Parks shared the following on their Instagram page: "Holiday magic activate! Disney Fab 50 character sculptures and MagicBand+ are getting a sprinkle of festive sounds and designs just in time for the holidays at Walt Disney World!"
These are only available for a limited-time!
You might be thinking this is not really all that much to get excited about, but there are 50 different statues located at all four theme parks. The amount of fun you can do is entirely up to you! You can try it out with just a couple of statues or even try all fifty!
MagicBand+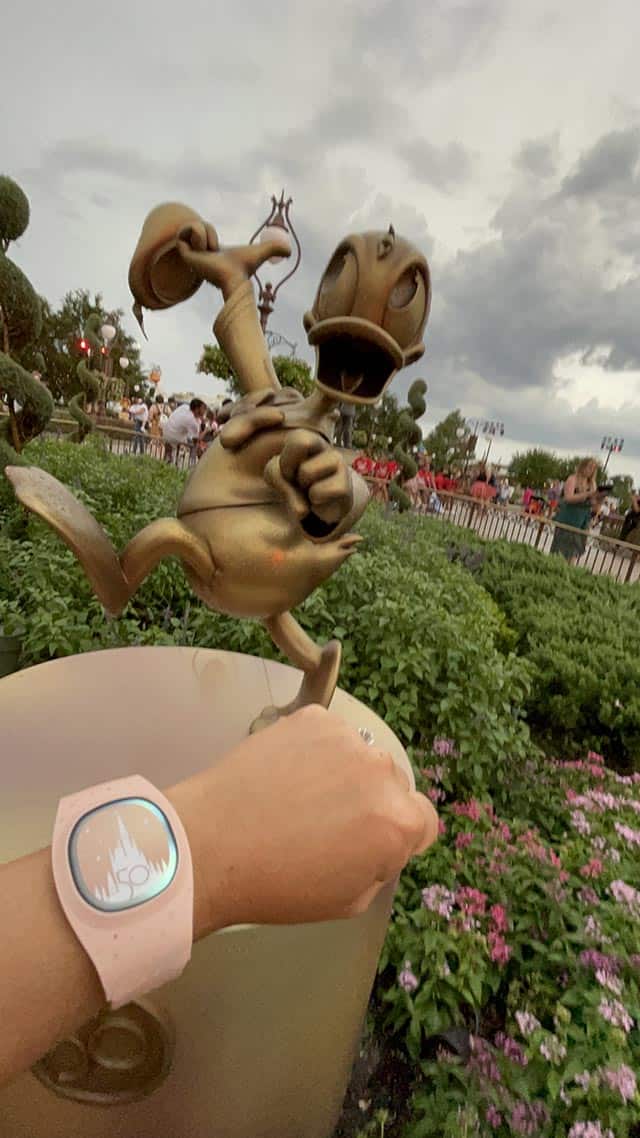 shopDisney also has three fun holiday designs for MagicBand+ along with a number of other designs that have come out since its initial release. At the time of writing, all three holiday designs are still available. You can also buy them all over Walt Disney World in the theme parks and resorts.
Remember, the MagicBand+ will light up with firework shows like Minnie's Wonderful Christmastime Fireworks during Mickey's Very Merry Christmas Party, Harmonious and Disney's Enchantment. You might also see it light up on some attractions!
Are you excited to for this fun holiday update for MagicBand+ and the Fab 50 Character Sculptures at Walt Disney World? Do you think these interactions are fun or not really worth it? Tell us about it in the comments below or on our Facebook page.