The D23 expo is known for its different show floors and one not to miss is the Disney Parks and Experiences Pavilion! It offers a preview for many upcoming attractions coming to Disney Parks around the world.
Wonderful World of Dreams Pavilion
The Disney Parks and Experiences Pavilion is a beautiful addition to this year's D23 show floor. The pavilion represents the "Wonderful World of Dreams" that Disney Imagineers are busy creating and creatively designing worldwide across the Disney Company.
Viewers visiting the pavilion are able to preview upcoming attractions including Tiana's Bayou Adventure, Mickey's Toontown at Disneyland, Zootopia at Hong Kong, Fantasy Springs at Tokyo Disney Sea, the transformations at Epcot, Walt Disney Imagineering R&D-Stuntronics and Global Resorts and Disney Cruise Line.
Walking Around the Pavilion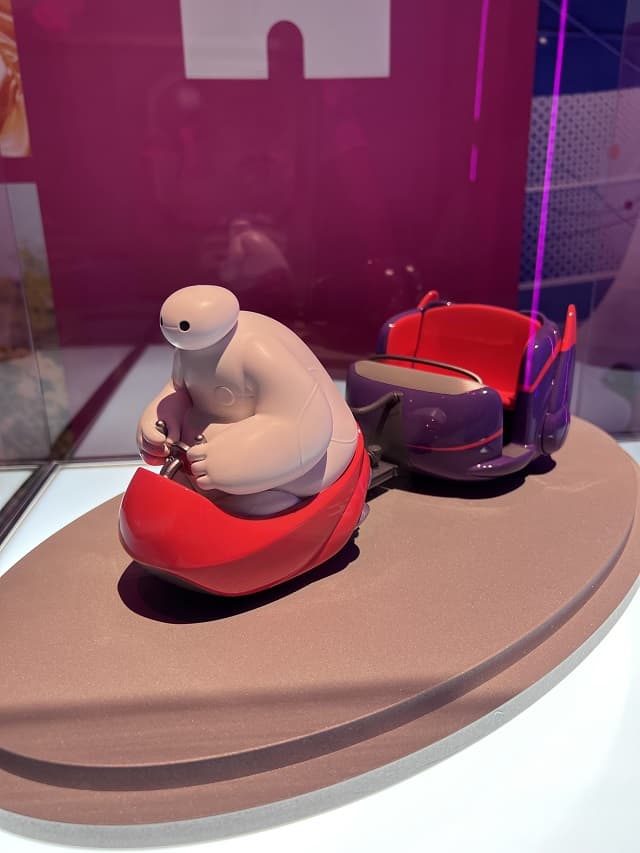 After guests first begin to pass through the illuminated entryway, they immediately see concept art and models of various attractions around Disney theme parks world wide. These include a ride vehicle model from Epcot's new Guardians of the Galaxy: Cosmic Rewind attraction, a Quinjet model from Disneyland Paris' newly opened Avengers Campus, a model for Hong Kong Disneyland's new Castle of Magical Dreams, a model of an upcoming Baymax ride, and a Shanghai Disneyland 5th Anniversary Celebration icon.
As the guest continues to walk further into the pavilion, they will enter another gallery that highlights Disney resorts around the world.
On the left hand side, a model of the ride vehicle for the upcoming Zootopia dark ride at Shanghai Disney Resort is on display whereas as the focal point of the room is the cityscape landscape where puppets of Zootopia construction workers talk about their hard work building the new Zootopia land.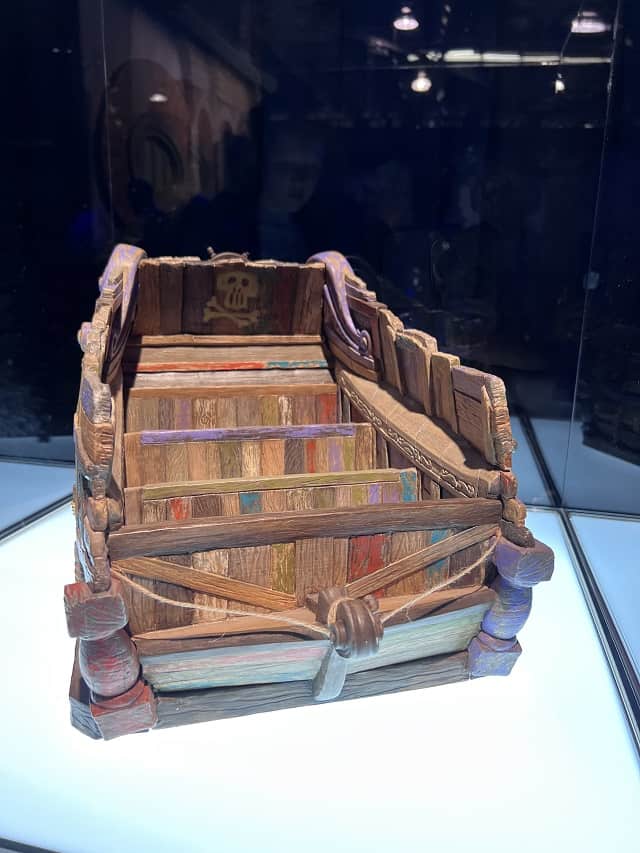 Right around the corner, the Tokyo Disney Resort showcases its upcoming Fantasy Springs expansion at Tokyo Sea theme park. The expansion will include four new attractions featuring Tangled, Frozen, Peter Pan and a new hotel. Poster artwork and models of the attraction vehicles are on display. My personal favorite attraction model was the Peter Pan ride vehicle. It just made us wonder how guests are to get in an out of the vehicle!
Additionally, posters representing the upcoming Frozen land at Hong Kong are also on display as well as the model for a boat ride similar to Epcot's Frozen Ever After attraction. The other attraction geared toward younger children will feature a mini rollercoaster Wandering Oaken's sleigh ride. New Cast member costumes for Frozen land in Hong Kong Disneyland were also displayed. Disneyland Paris did not have any items on display except for some concept art on the wall.
Disneyland and Walt Disney World Gallery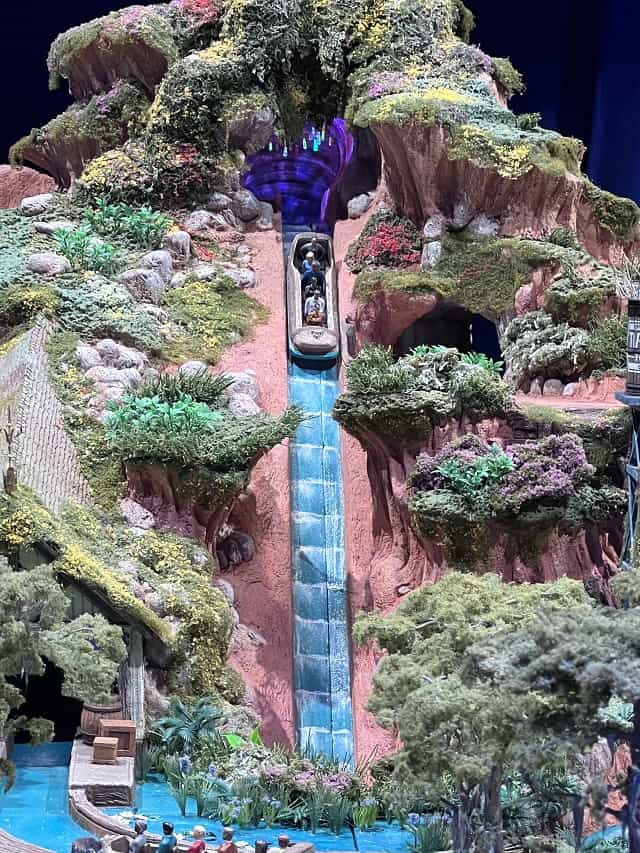 The next large gallery room focused on Disneyland and Walt Disney World where it showcases sneak peeks at projects that have been under construction. Of all the rooms in the pavilion, this gallery in particular has been heavily featured in social media and in news. And rightfully so, as it highlights large scale models of Disneyland Mickey's Toontown and Tiana's Tiana's Bayou Adventure. Showcasing Walt Disney World and Epcot specifically, Journey of Water, inspired by Moana, guests can see a model of Te Fiti. Lastly, there is a new Walt Disney statue, created by Imagineers for a special area in EPCOT called Dreamers Point.
The last gallery of the pavilion showcases Walt Disney Imagineering Stuntronics animatronics with various models and animatronic prototypes. The rest of the gallery focuses on the new Storyliving residential project in Palm Springs, concept art of Disneyland's Pixar re-theme of the Paradise Pier Hotel, the new Fantasy Springs Hotel at Tokyo Disney Resort and Disney Cruise Line's newest ship, the Disney Wish.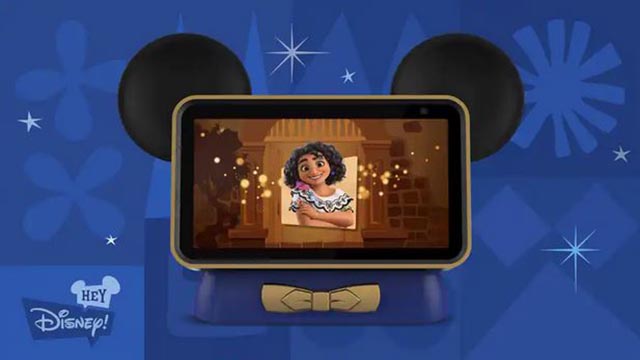 Lastly, guests are able to learn more about Hey Disney! a new digital voice assistant built on Alexa technology which will allow guests to interact with Disney characters at home and at Disney Resorts. There is also first access to DisneyMe, an all new digital avatar in the Play Disney Parks app. Guests at D23 are invited to be the first to try the DisneyMe as part of Disney Uncharted Adventure on the Disney Wish.
As you can see, the "Wonderful World of Dreams" pavilion is one not to miss as there are so many models and concept art to enjoy. My favorite part throughout the entire pavilion is that there are Disney Imagineers in each gallery eagerly awaiting to speak with D23 guests. I was able to have lovely conversations with Disney Imagineers who are working at Tokyo Sea, at Walt Disney World and at Disneyland. It is fascinating to hear about their experiences not only working at Disney, but how they came about to working for Disney.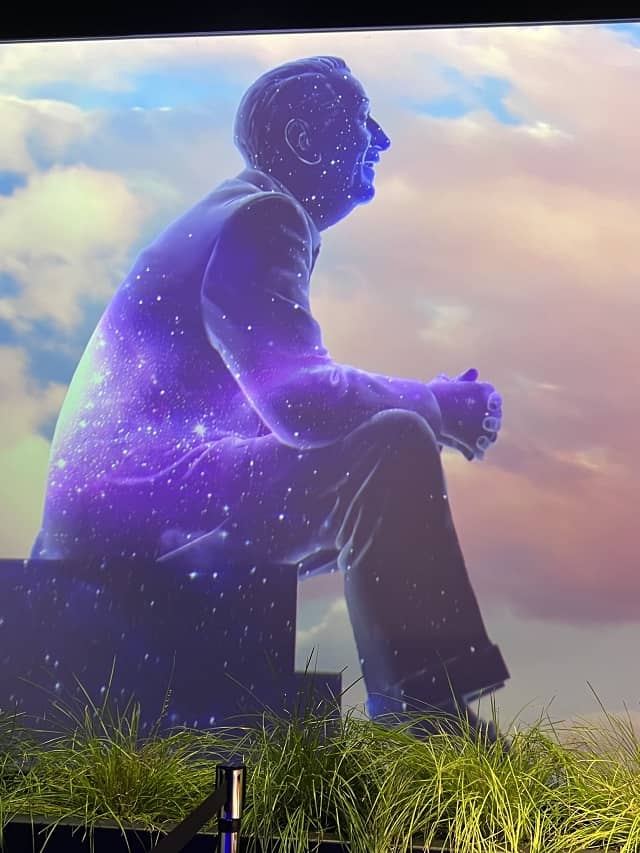 What is your favorite gallery at the "Wonderful World of Dreams" pavilion? Let us know in the comments on Facebook and in our Facebook group.

Are you planning a vacation? Reach out to our trusted travel agency sponsor Authorized Disney Vacation Planner
Mouse Class Travel
!