We see work permits. Something is happening with Rock n Roller Coaster.
Work Permits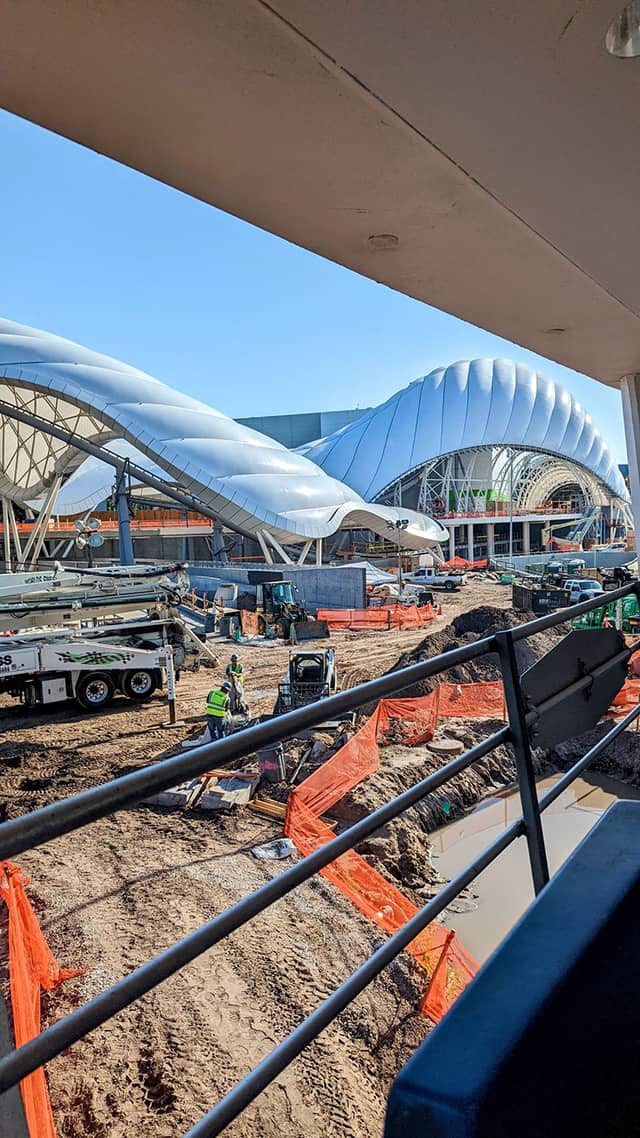 Any time a new Walt Disney World work permit surfaces, so do bouts of speculation. Of course, Walt Disney World is always filing work permits. They could be for anything from a minor fix to a big construction project like we are currently seeing all over Epcot to a retheme like the one coming to Splash Mountain.
A few unsurprising work permits were recently filed for Blizzard Beach, for example. This is unsurprising since the park has been shut down for quite some time, but it does provide a dusting of hope that a reopening announcement could be near. You can read about the most recent Blizzard Beach updates right here.
Rock 'n' Roller Coaster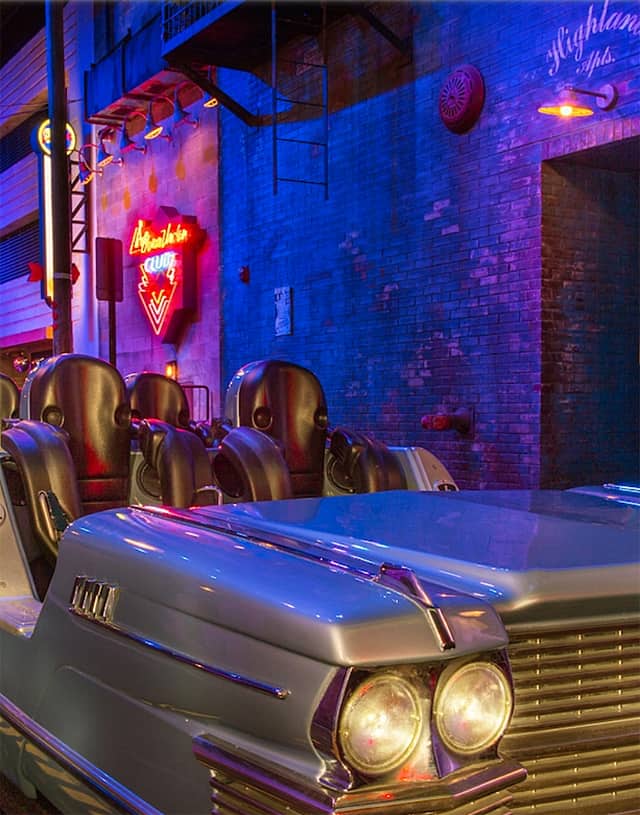 One of the most recent permits to show up has 850 Sunset Blvd. listed as the address. This is none other than Rock 'n' Roller Coaster Starring Aerosmith. Do you want to spiral down a tunnel of speculation over the contents? If so, you are in the right place.
The latest permit calls for labor, material and/or electrical for construction. So, there is really no telling what Disney is plotting. It could be a basic repair. It could be preparation for something on more of a grand scale.
After all, it was only about a year ago that a similar permit was filed resulting in some revamping but not for retheming. The last permit ended up being for the repair of the giant guitar in front of the attraction, which was in sad shape.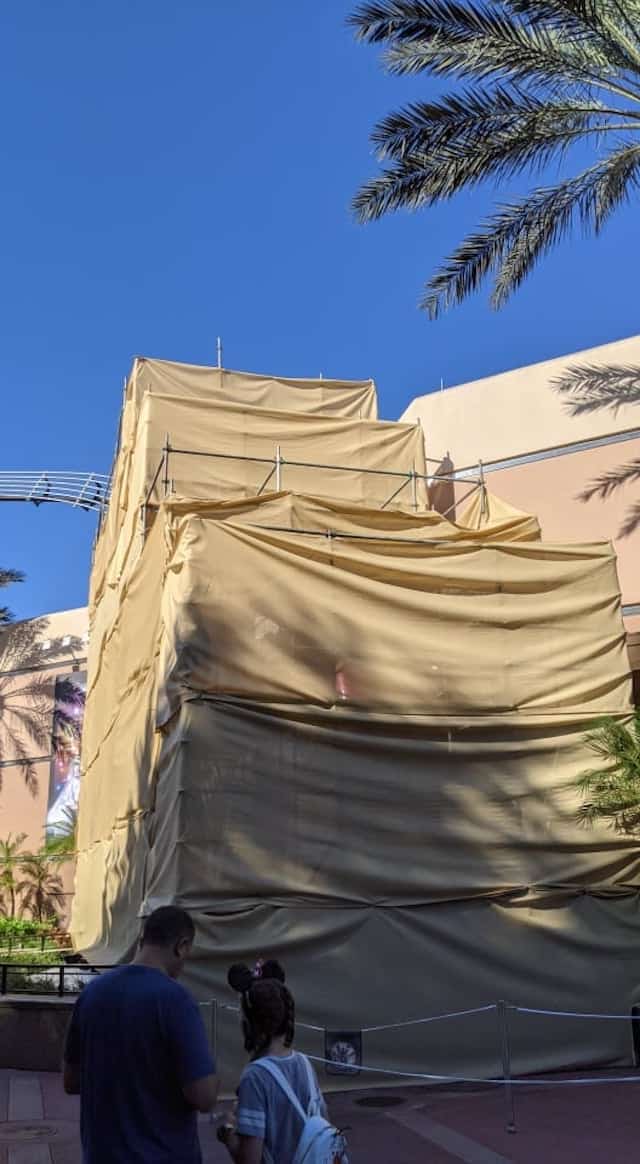 The company doing the work is Buena Vista Construction, which is Disney's in-house construction company. They are also the designated company to carry out work outlined on over 20 permits during the past month. These include the work happening in Blizzard Beach and some of the work happening in Future World in Epcot, possibly on Journey of Water.
Speculation Everywhere
It does seem as if there is always some form of curiosity over the future of Rock 'n' Roller Coaster in Disney's Hollywood Studios. Such speculations came true for Rock 'n' Roller Coaster in Disneyland Paris. It received an Avengers retheme not long ago and is now Avengers Assemble: Flight Force.
It is entirely possible that the sun will eventually set on Aerosmith's time in the Disney Parks just as it set on some of the IP on the Great Movie Ride. Many fans think the question is "when" not "if." However, currently, Walt Disney World is limited on what Marvel properties it can use in the parks due to a contract with Universal Orlando that permits them to provide Marvel-themed areas. So, a Marvel-centric theme is out of the question for the time being at least.
Similarly, Tower of Terror has undergone refurbishment while it remained open. Disney's Hollywood Studios merely closed down one shaft at a time for months at a time, which greatly reduced the capacity for the ride. Some have pondered whether that will lead to an upcoming change of themes for that attraction as well. Disney does currently love to theme all its attractions to one of its current Intellectual Properties, so it seems probable that the attractions on the end of Sunset Boulevard could eventually take on new themes.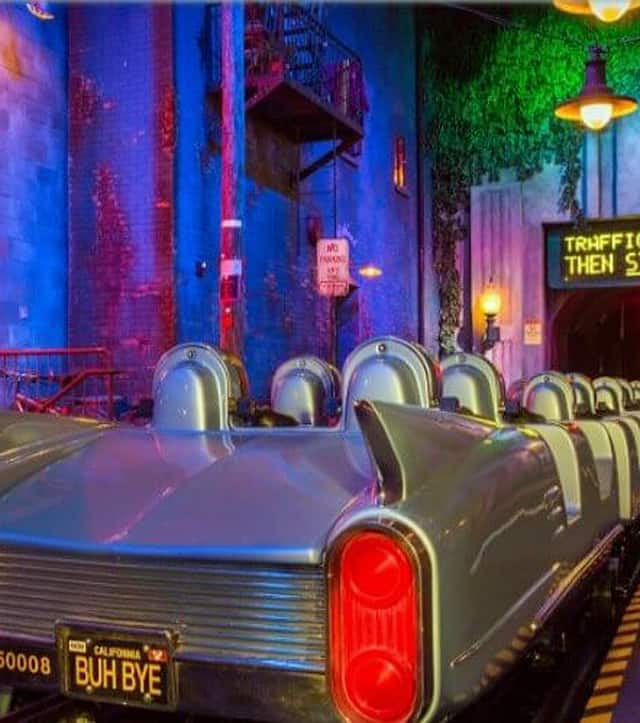 We also have D23 looming near. Could we see an announcement associated with this project? It does feel like good timing. We speculate that we will also be hearing about Fantasmic! at that time. And while we are dreaming, we can dream that a D23 Blizzard Beach announcement will accompany those recent permits. All the announcements will be here soon enough.
The real question for you, dear readers, is, if Disney does decide to retheme Rock n Roller Coaster, how will it be rethemed? And more importantly, will Guests still get to make it a super stretch?
If it were up to you, would you retheme Rock n Roller Coaster, or would you leave it alone? What would you want to see? Please, let us know your thoughts on the Kenny the Pirate Facebook page. Don't forget to join the KtP crew page, too!

Are you planning a vacation? Reach out to our trusted travel agency sponsor Authorized Disney Vacation Planner
Mouse Class Travel
!