We knew it may have been coming, but last night's party confirmed our suspicions.
Mickey's Not So Scary Halloween Party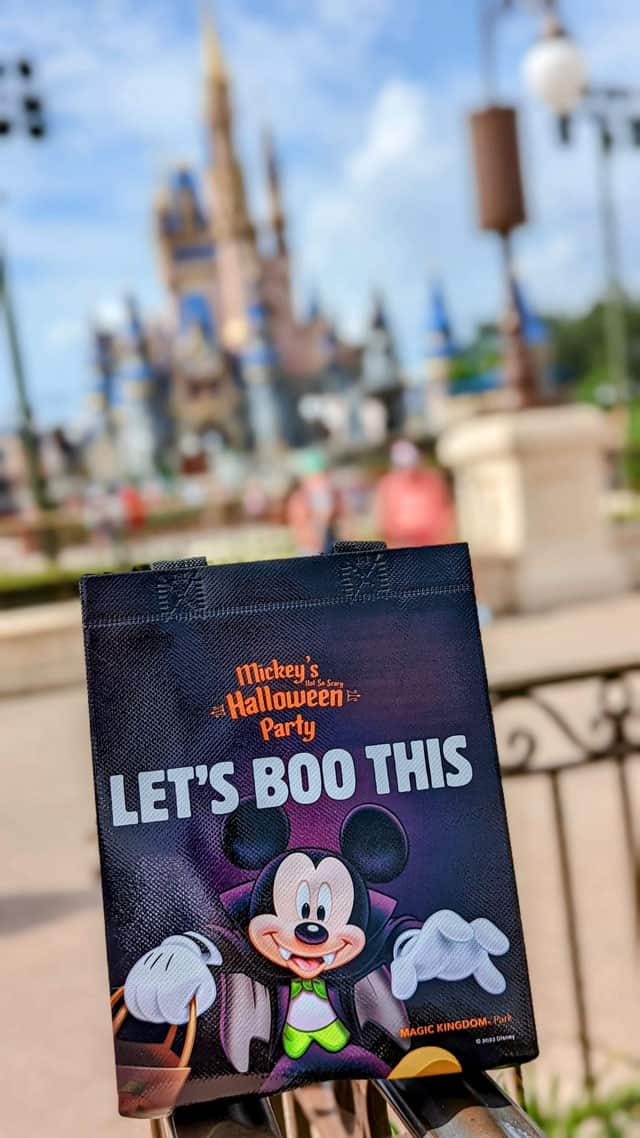 The incredible Halloween-themed event is back at Disney World after a two-year break! This party boasts parades, stage shows, special fireworks, character meets, trick-or-treating, and SO much more.
You can see the dates and pricing for 2022 HERE and what new updates will take place HERE. Be sure to check out the full foodie guide and the dessert party for Mickey's Not So Scary Halloween Party.

We also have a look at the entertainment schedule for the parade, fireworks, and other unique interactions you will find during the party. You can check out the full party map HERE and see all of the great merchandise HERE.
Headless Horseman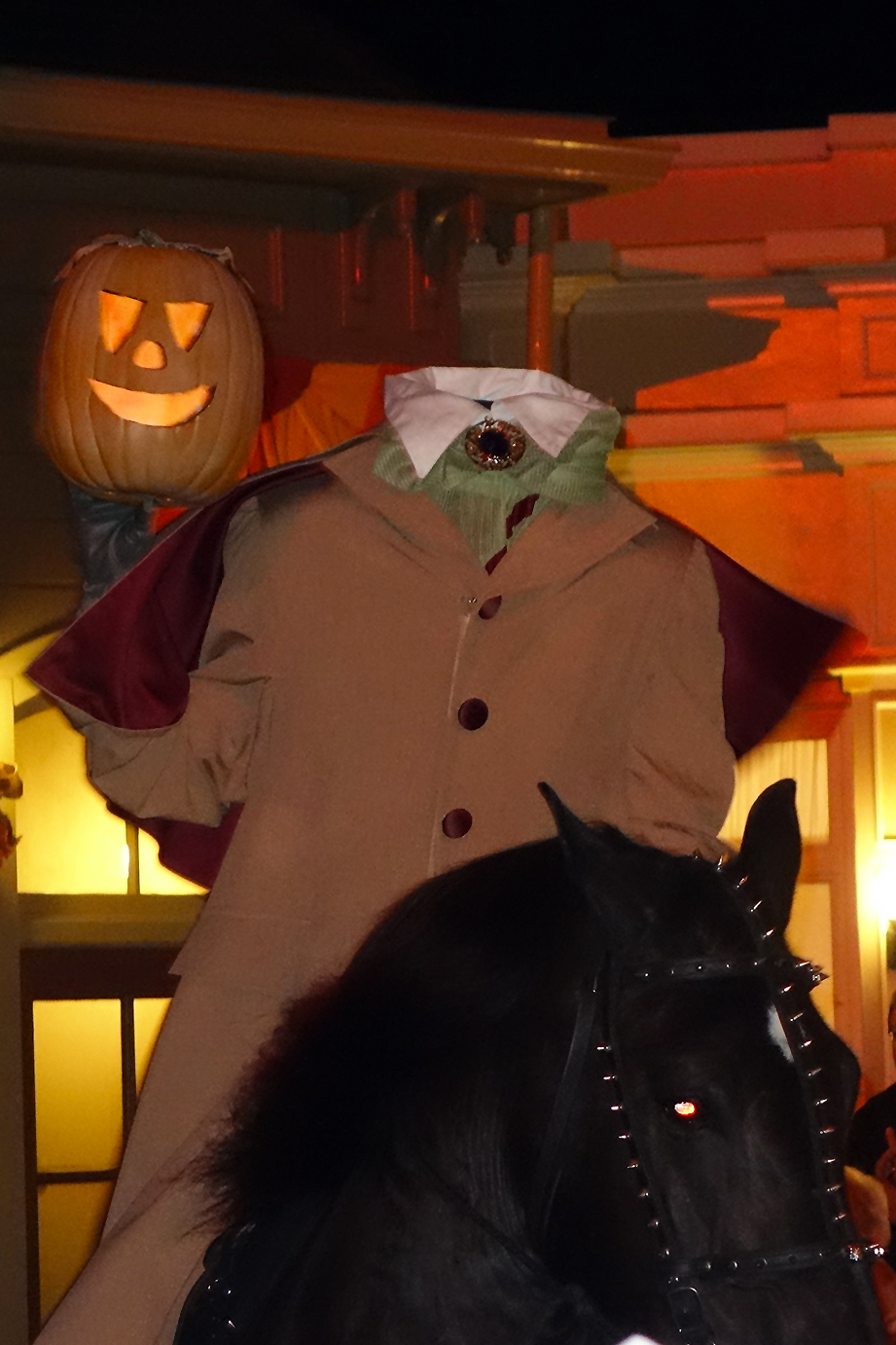 One of the best parts of MNSSHP is the Boo To You parade, which runs twice each night during the event. Many of our favorite Disney characters like Cadaver Dans and Haunted Mansion haunts are part of the parade running from Frontierland, through Liberty Square, over to the Hub, and down Main Street.
Before the official parade kicks off, however, the Headless Horseman makes an appearance! This has become a favorite pre-parade tradition for many long-term Guests of MNSSHP. Even people who have never attended a party before love to see this rare character.
Replaced with Powerline Max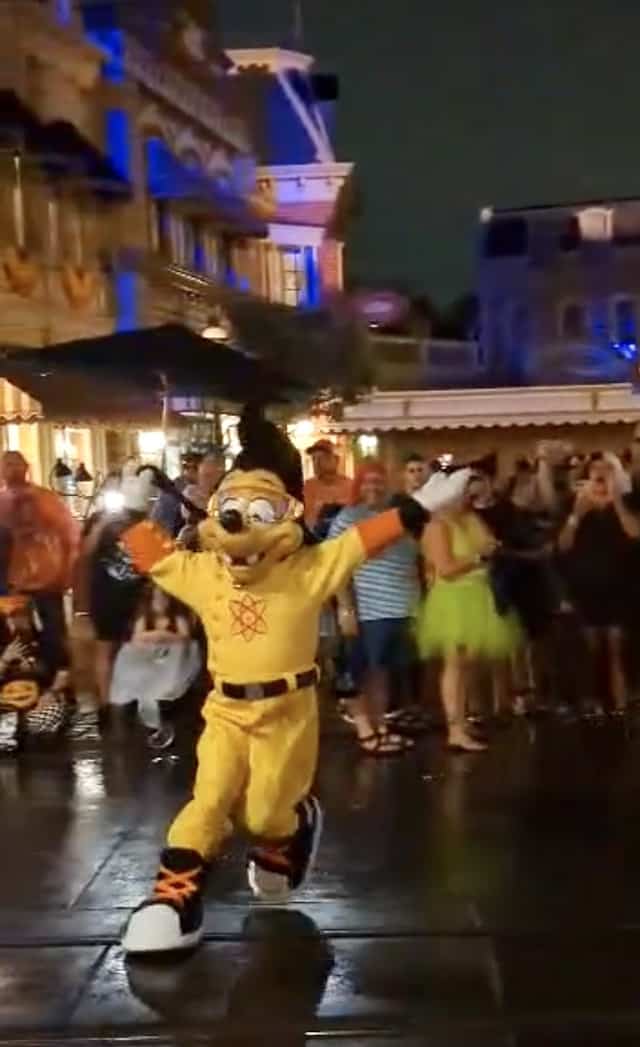 Earlier this week we shared that Disney planned to debut new characters before the start of the Boo To You parade. You can read about that HERE.
We wondered if he would replace the Headless Horseman or if both "pre-shows" would run together. Kenny the Pirate attended the event last night and did not see the Headless Horseman.
Important Update: The Headless Horseman did not run last night due to the weather, according to Cast Members. If you experience inclement weather during the party, the Headless Horseman will not be part of the parade.
Powerline Max replaced the Zootopia Party Patrol before the Boo To You parade.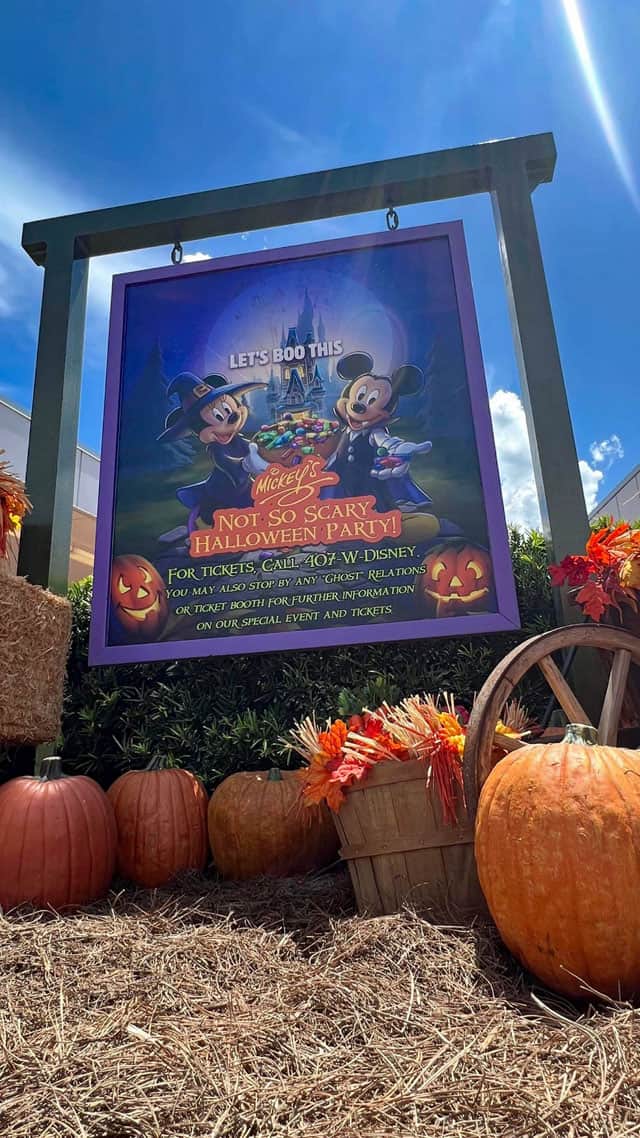 Powerline Max replaced the Zootopia Party Patrol
Now, I know many of you are fans of A Goofy Movie, and Powerline does have somewhat of a cult following. It is nice to see Disney change up entertainment offerings.
Do you love the Max Goof as Powerline Max pre-parade dance party? Are you attending Mickey's Not So Scary Halloween Party this year? Let us know in the comments below and on Facebook.