Want to enjoy the new MagicBand+ at Walt Disney World? Be sure to read this first.
MagicBand+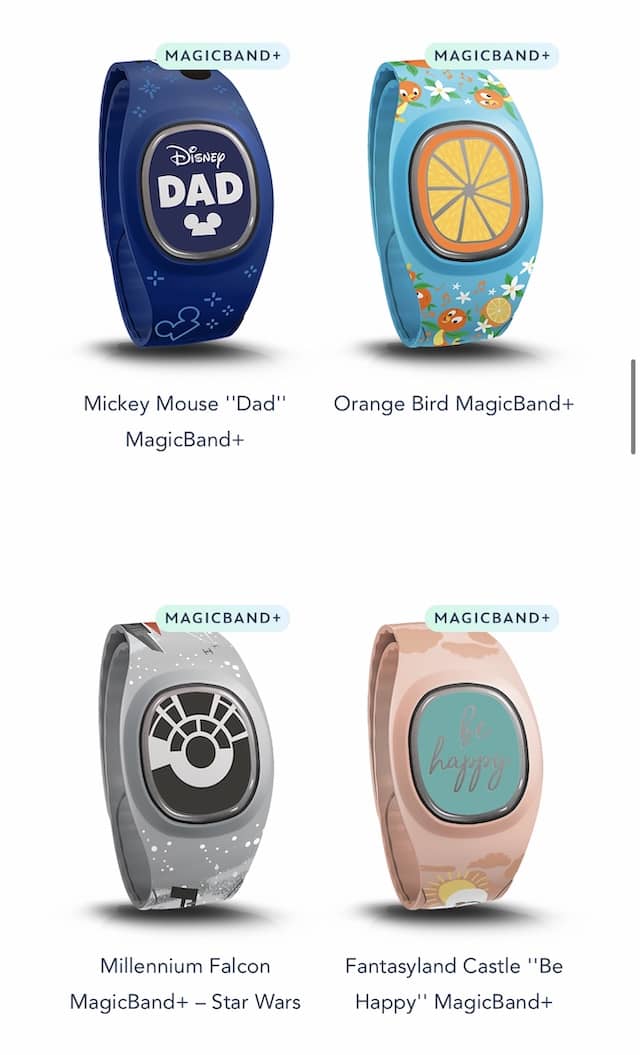 The new MagicBand+ will light up and even vibrate depending on where you are located in the Parks. This new MagicBand will allow Guests to interact with the Fab50 character statues that can now be found in ALL 4 of the Theme Parks.  Check out this video while interacting with Fab50 statues HERE.
Guests visiting Disney's Hollywood Studios can even join the Bounty Hunters Guild by participating in the whole new experience in Batuu as a Bounty Hunter! One of the most common concerns for many Disney guests revolves around the need to charge this new MagicBand.
Earlier today, we shared that many guests were throwing away their packaging without removing the charging cable first. So how does the new MagicBnad+ measure up with battery life?
Be sure to pack this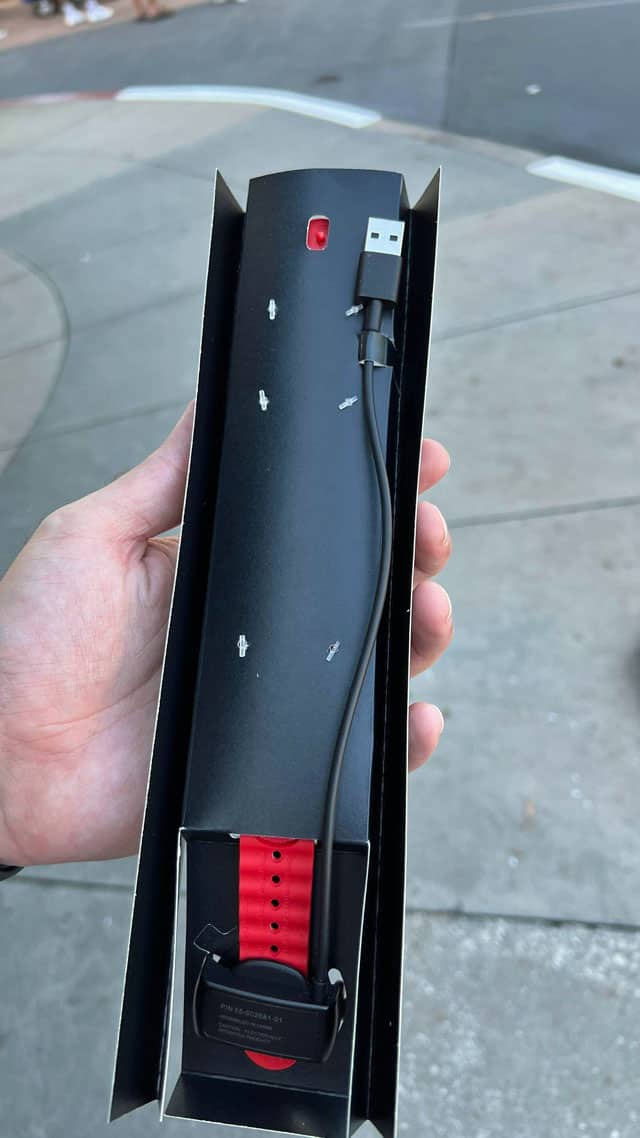 Once you purchase your new MagicBand+, you will need to follow a few simple steps to begin unlocking the magic. Earlier today, a friend of the blog purchased a MagicBand+ inside the Disney Parks. Unfortunately, this newly purchased MagicBand+ only came charged with 2 bars of battery. This was quite disappointing, and we have heard similar experiences from other guests who have purchased their MagicBand+ in the parks today.
If your MagicBand+ is no longer charged, you can still use this MagicBand+ as a traditional MagicBand to unlock Resort rooms, charge items, enter parks, and enter the Lightning Lane.
The MagicBand+ can be recharged and comes with a USB cable. Disney says MagicBand+ should remain charged anywhere from 1-3 days. At this time, we are uncertain how long the battery life will actually last when completing the new experience in Batuu and interacting with all of the interactive elements throughout the parks.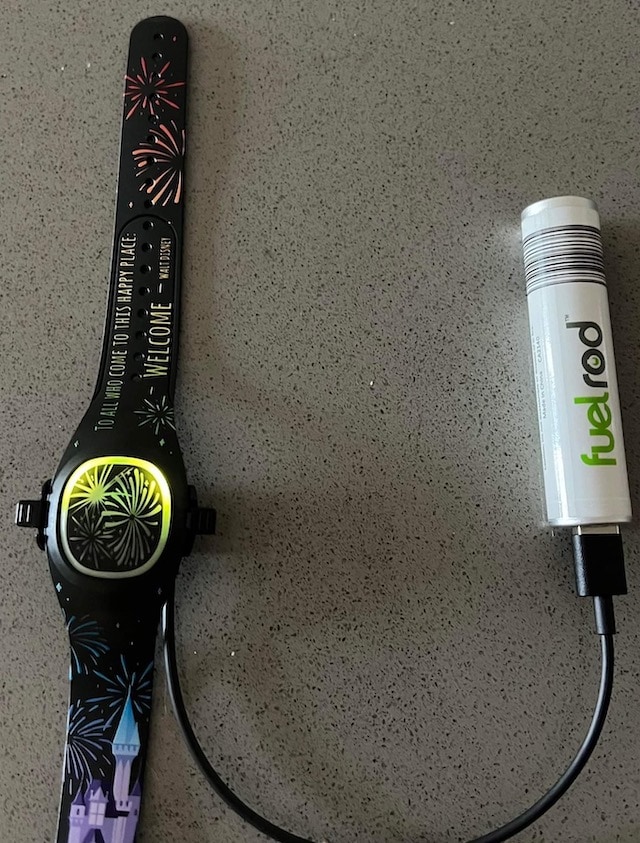 For the time being, we highly recommend bringing a portable battery charger to the parks. There are many recharging stations in the parks. Want to recharge on the go? Be sure to check out the many FuelRod battery exchange kiosks all throughout Walt Disney World.
For the time being, we highly recommend bringing a portable battery charger to the parks.
We have even heard rumors that additional FuelRod locations are being added to assist guests who now wish to recharge their MagicBand+ during the day.
What do you think of the low charge on MagicBand+ in the Disney Parks? Are you concerned about the battery charge of MagicBand+? How will this affect your thoughts on purchasing a MagicBand+ on your next trip? Share your thoughts with us on our Facebook Page.