Mexico's food booth consistently serves some of the best festival food. And, this festival is no exception. Take a look at the new items.
Food and Wine Festival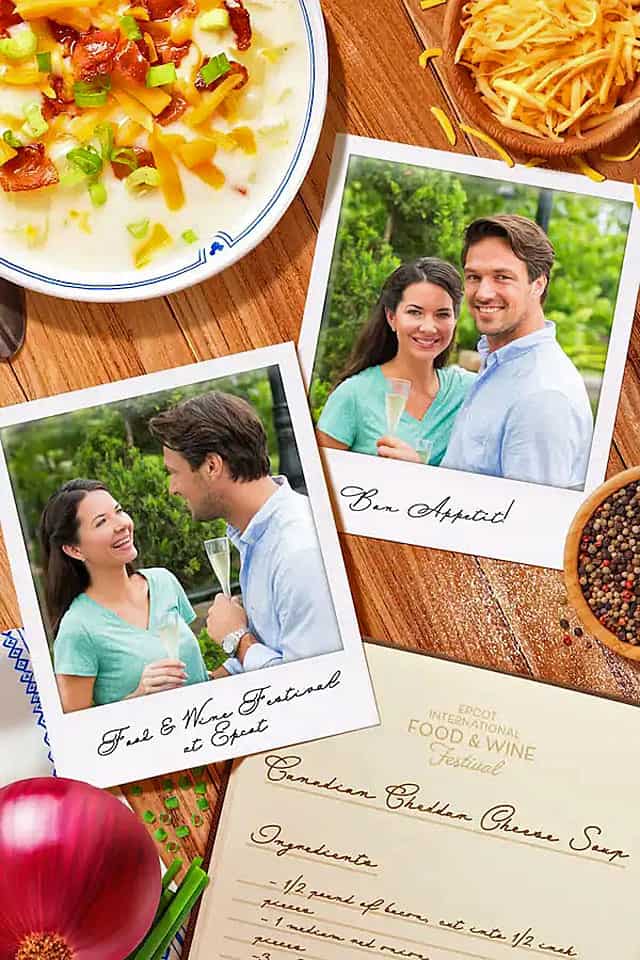 The International Food and Wine Festival returns to Epcot this year! This is one of my (Susan) favorite festivals! Like previous years, the festival includes food booths, concerts, fun activities, and cool merchandise!
Not only that, but Spaceship Earth lights up the sky with a new nighttime display synchronized to Beauty and the Beast's "Be Our Guest." Take a look at the cool video HERE. And, don't forget the unique magic shots here for a limited time.
Mexico Booth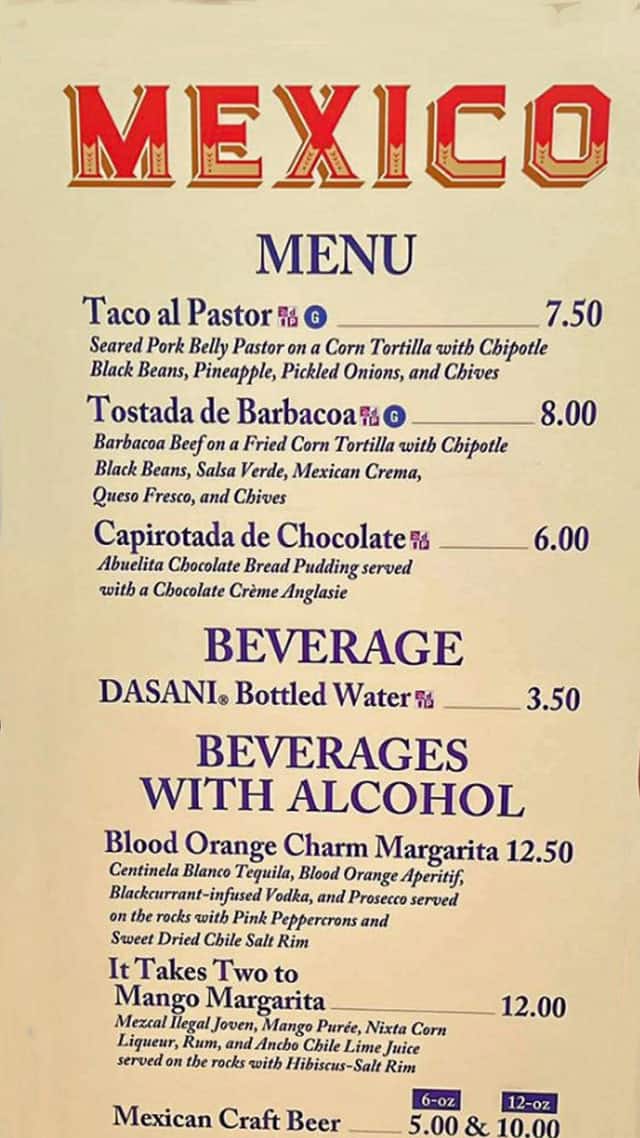 Take your taste buds south of the border for tacos, tostadas, Mexican craft beer and margaritas at the Mexico Food and Wine Festival Booth. I always enjoy the food here, including this year's new items.
Taco al Pastor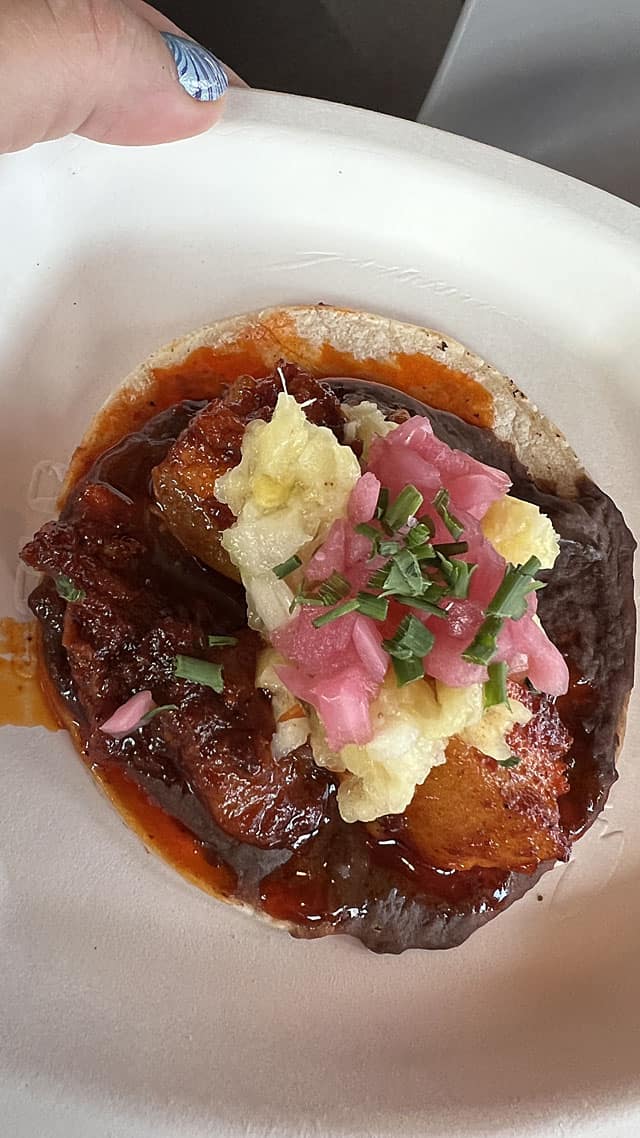 First, this Seared Pork Belly Taco al Pastor was delicious but a bit heavy on the sauce. It's served on a corn tortilla with chipotle black beans, pineapple, pickled onions and chives (gluten/wheat-friendly).
It's packed with flavor, and I really enjoyed it. However, my friend thought it tasted like barbecue chicken and didn't care for the amount of sauce it contained.
Tostada de Barbacoa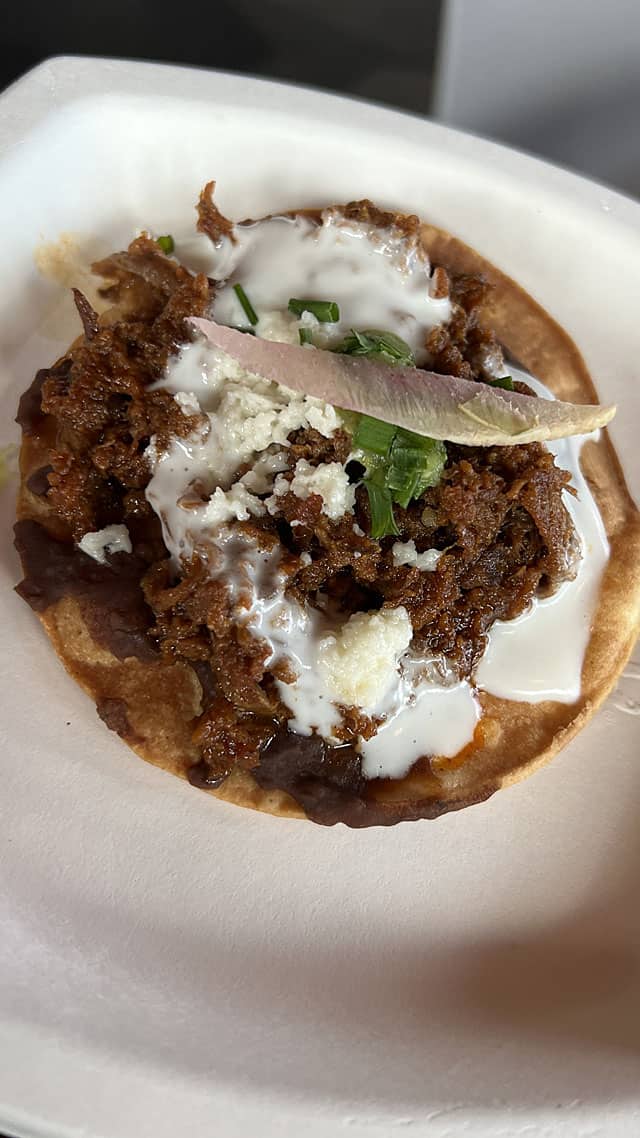 Next, I tried the Tostada de Barbacoa with Barbacoa Beef on a fried corn tortilla. These flavors blended well and the flavors were more subtle than the taco. It contains chipotle clack beans, salsa verde, Mexican crema, queso fresco and chives (gluten/wheat-friendly). This was my favorite dish of the two. I would definitely eat here again!
In addition, the returning Capirotada de Chocolate: Abuelita Chocolate Bread Pudding served with a Chocolate Crème Anglaise is available here.
Beverages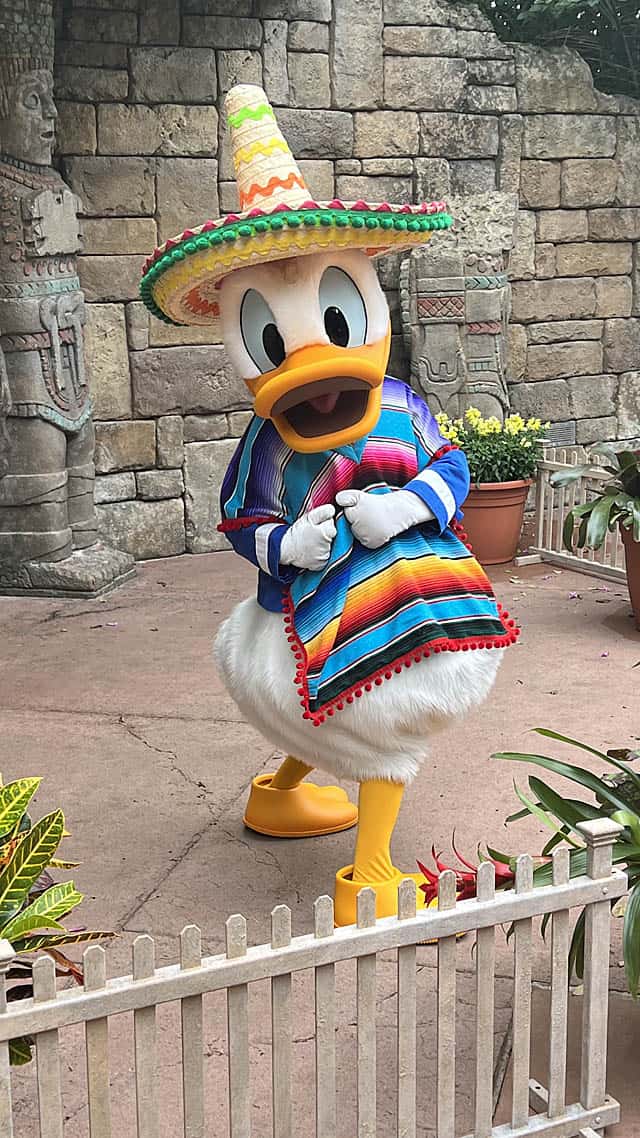 In addition to new food dishes, take a look at the beverage choices below:
Mexican Craft Beer
Blood Orange Charm Margarita: Centinela Blanco Tequila, Blood Orange Aperitif, Blackcurrant-Infused Vodka and Prosecco served on the rocks with Pink Peppercorns and Sweet Dried Chile Salt Rim
It Takes 2 to Mango Margarita: Mezcal Ilegal Joven, Mango Purée, Nixta Corn Liqueur, Rum and Ancho Chile Lime Juice served on the rocks with Hibiscus-Salt Rim
Will you try the Mexico Food and Wine Festival booth? If so, which dish will you try? Please let us know your thoughts in the comments below and on Facebook.