Do you love trying new festival food? If so, take a look at pictures and details to see why you don't want to skip the India booth.
EPCOT Food and Wine Festival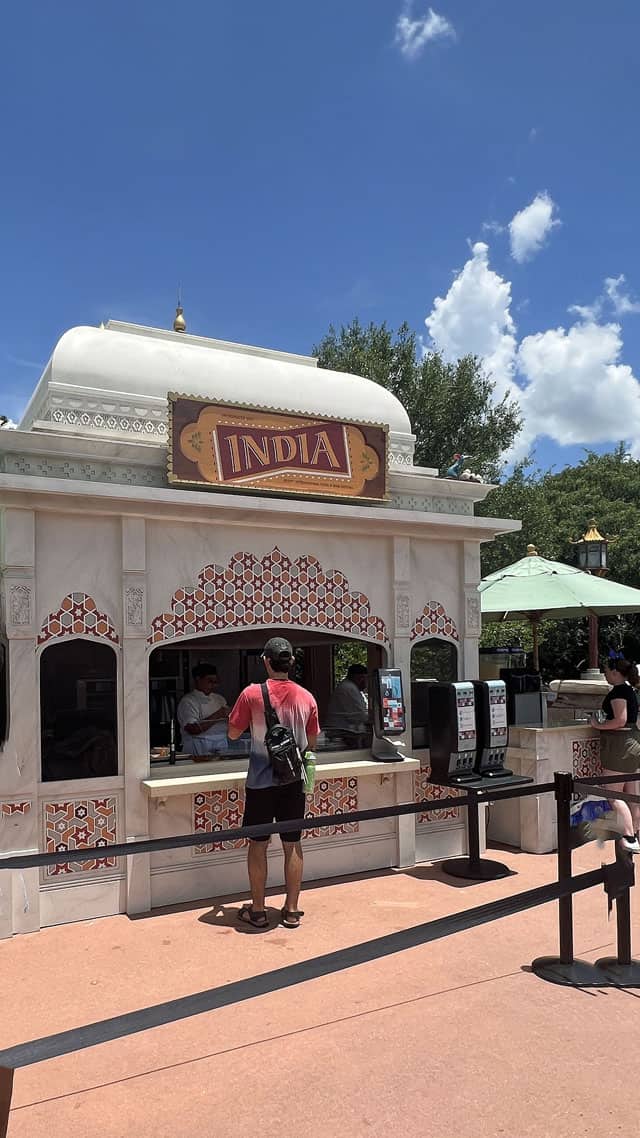 The International Food and Wine Festival returns to Epcot this year! This is one of my (Susan) favorite festivals! Like previous years, the festival includes food booths, concerts, fun activities, and cool merchandise!
Not only that, but Spaceship Earth lights up the sky with a new nighttime display synchronized to Beauty and the Beast's "Be Our Guest." Take a look at the cool video HERE. And, don't forget the unique magic shots available for a limited time.
India Booth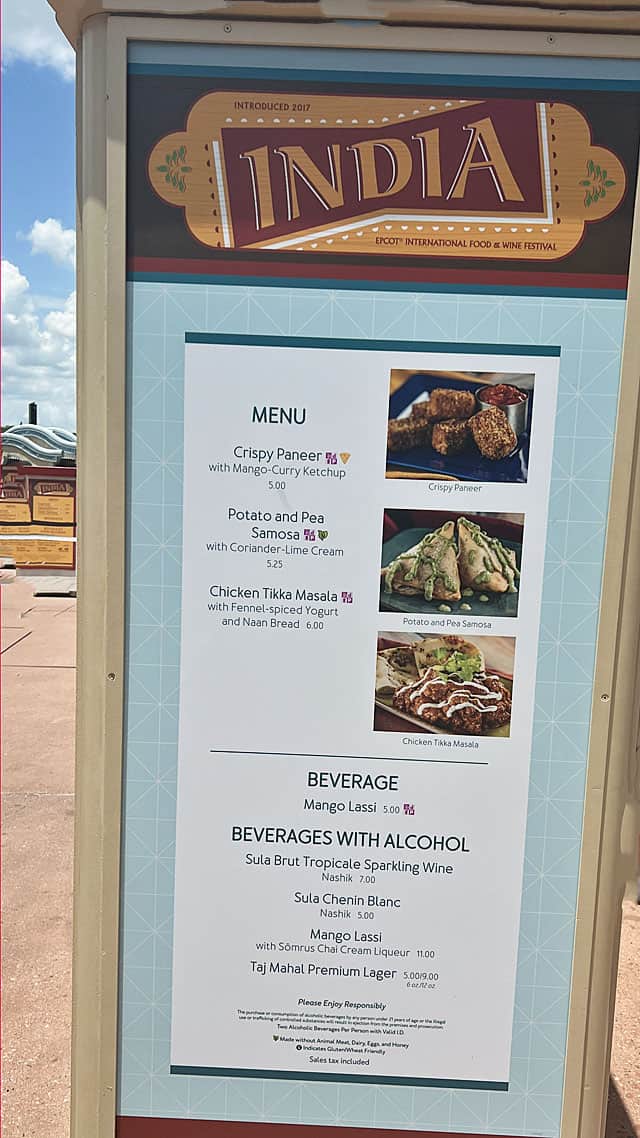 You'll find so many food options at EPCOT's Food and Wine Festival, but not all of them top the list. India's dishes are worth trying! There is a wonderful variety of Indian cuisine here.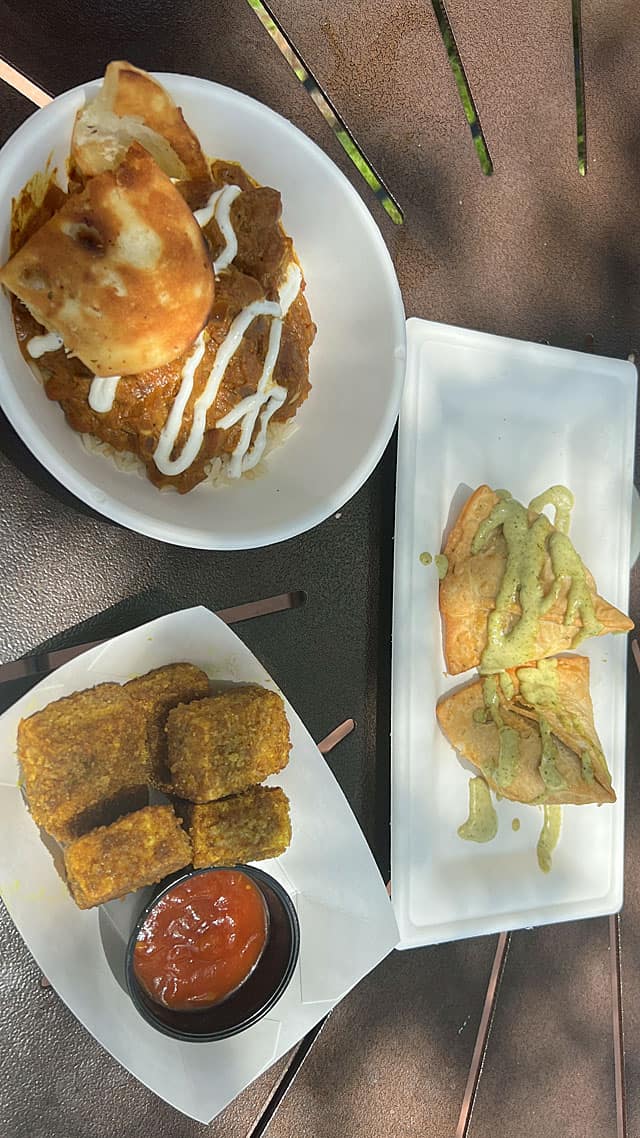 While the India booth premiered in 2017's Food and Wine Festival, all of the dishes this year are new! I (Susan) love trying out as many new items as possible. This booth did not disappoint!
Crispy Paneer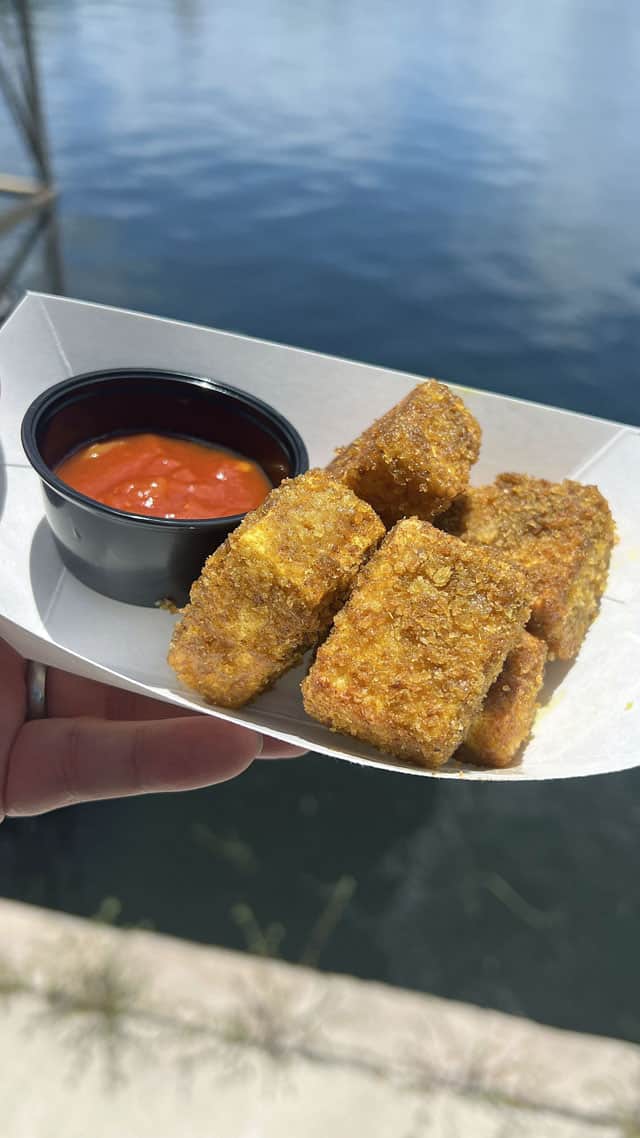 Paneer is a cottage cheese commonly used in India made from either cow or buffalo milk. Paneer is a non-aged, non-melting soft cheese. Here, it's served fried in nuggets. The breading consists of corn flower, ginger, garlic, coriander, lemon juice and turmeric. This dish was freshly prepared with a crispy batter and soft inside.
Also, this dish is served with a mango-curry ketchup. I'm not a fan of ketchup and found the sauce overly sweet. I would have preferred a choice of sauces with the paneer. Overall, the paneer was good, but I probably wouldn't order it again.
Potato and Pea Samosa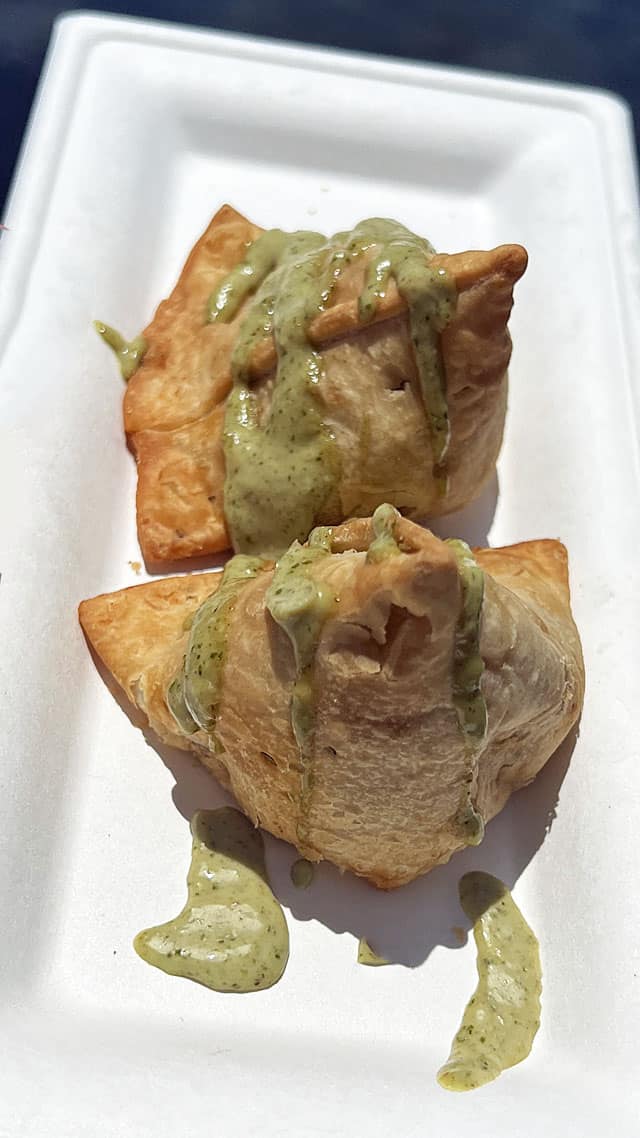 I had low expectations for this dish but was pleasantly surprised how much I enjoyed it. Samosas are fried flaky dough wrapped around potato and pea filling. They are very popular in South Asia. The flavors here are subtle but combined with the coriander lime cream they are wonderfully delicious!
Chicken Tikka Masala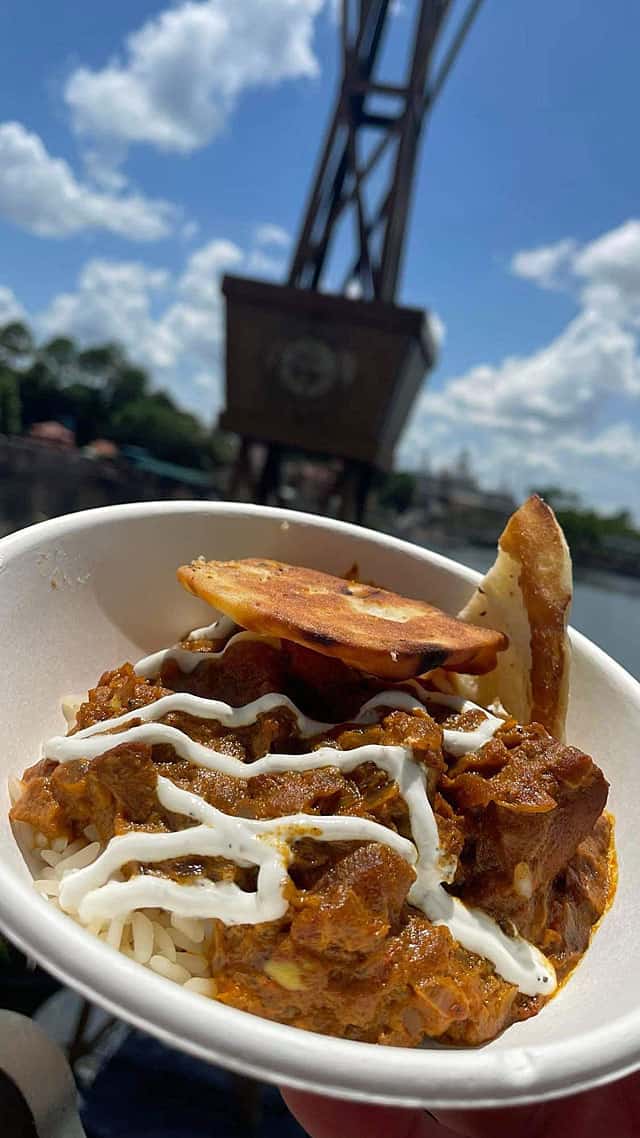 The Chicken Tikka Masala is the best at this booth! It's seasoned perfectly with just the right amount of kick. Th rice and fennel-spiced yogurt adds another flavor layer. Also, the Naan bread is perfectly crispy to dip into the sauce. Yum! Looking for an entree version of this dish? Check out Yak and Yeti at Disney's Animal Kingdom.
Will you try the India Food and Wine Festival booth? If so, which dish will you try? Please let us know your thoughts in the comments below and on Facebook.