Guests have many options for traveling to Walt Disney World from the Orlando airport. Check out our honest review of Mears Connect and find out if we would book with them again.
Sad Farewell to Magical Express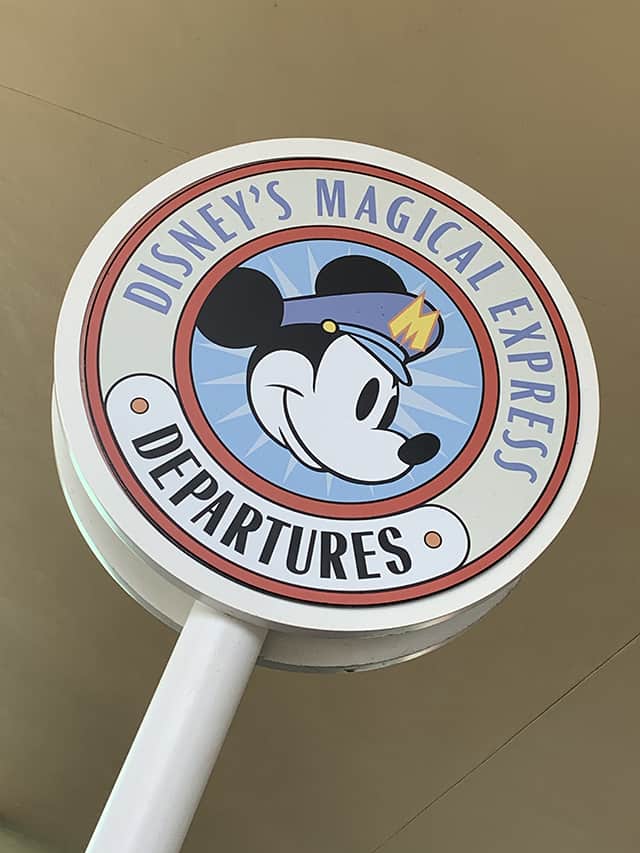 The Magical Express was a FREE transportation option for guests staying at Disney Resorts. Disney resort guests called a number to set up this free transportation. After providing flight details, Disney Resort guests could sit back, relax, and allow Disney to transport them to their Disney Resort.
Before the shutdown in 2020, this service also included luggage delivery to the resort room. That's right, guests could skip baggage claim and simply climb aboard the Magical Express as their magical vacation had begun.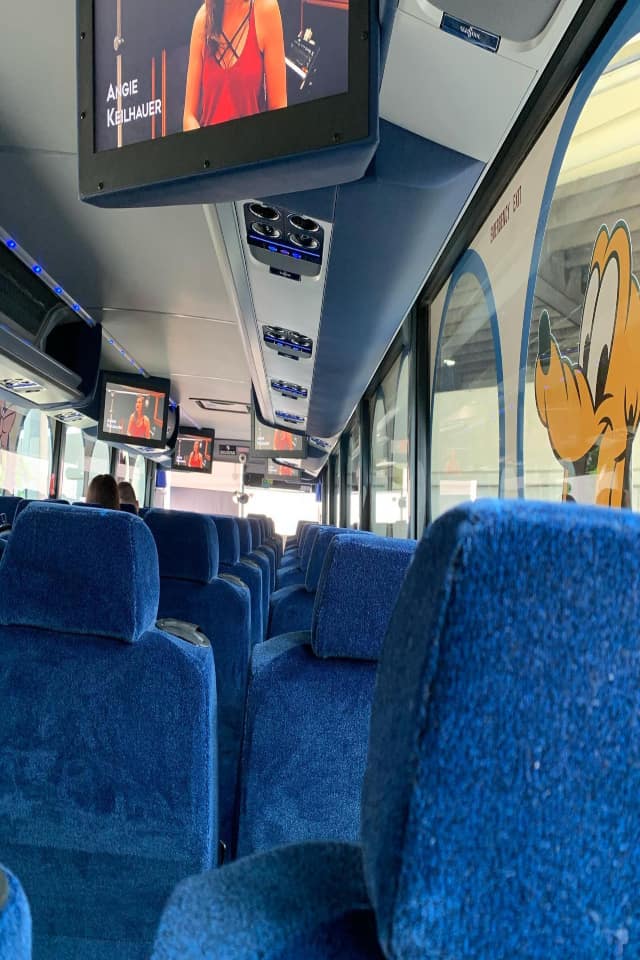 We were absolutely shocked that Disney planned to end Disney's Magical Express for Disney Hotel Guests in 2022. Read all about this announcement HERE.
My (Donna) family always felt as though our vacation officially started as soon as we stepped aboard the Magical Express. Many Disney Guests have wondered what transportation options may be available from and to the Orlando Aiport. Since January 2022, guests have been searching for the best transportation options to and from the Orlando airport.
Transportation Options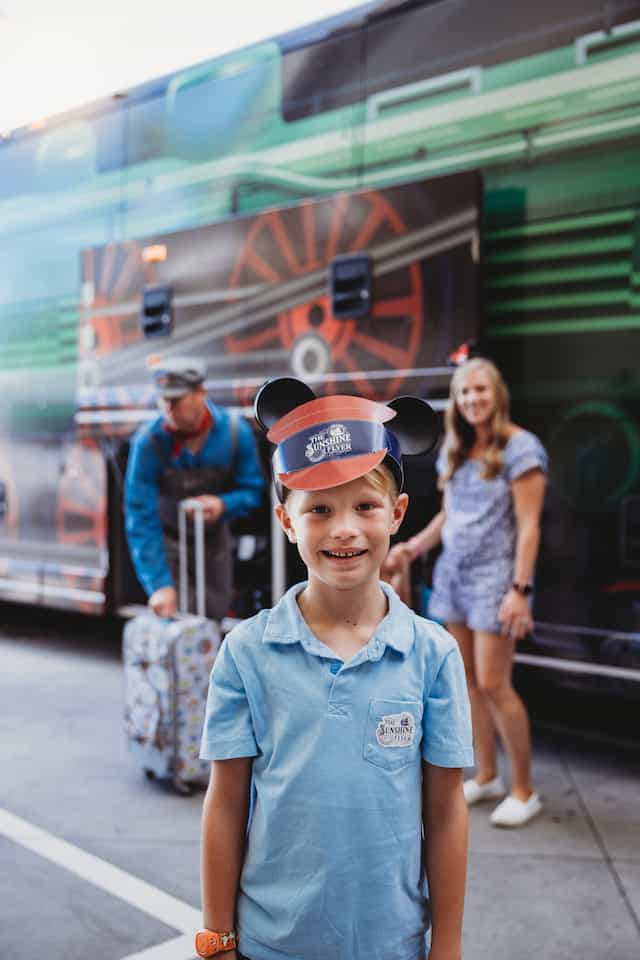 What is the best transportation option? Recently, Monica reviewed a fun and economical travel option aboard the Sunshine Flyer. Be sure to check out her full review of this transportation option HERE.
Many Guests are turning to rideshare companies like Uber and Lyft to help them get around. Back in March both companies announced that prices would increase. Your arrival determines the price of your ride. In the past rides airport transfers throughout the day cost on average around $35. This seemed quite reasonable.
What was unexpected was when my son and I arrived at 9:30 pm and had fares of $75 from the Orlando airport to our Disney resort. The following month I would arrive at the same time and decided to try out Mears Connect instead of a rideshare option.
Booking Mears Connect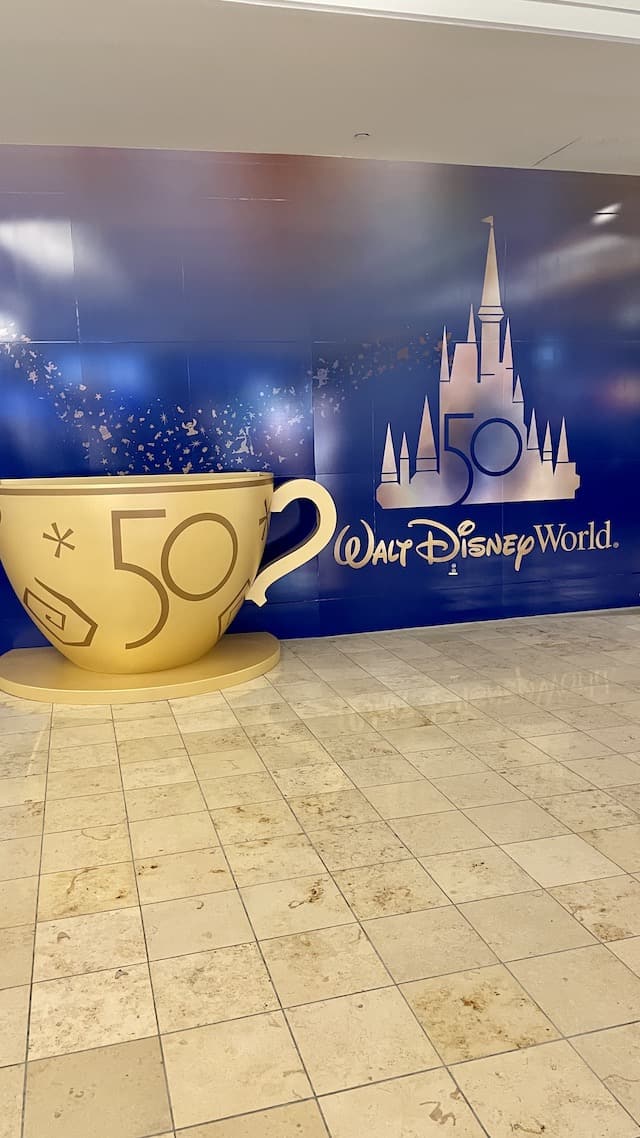 The process to book Mears Connect is very simple. First, you can choose between "Standard" or "Express" service options. The "Standard" option is a shared service with monitored wait times and limited stops. The "Express" option is also a shared service but will take guests directly to their resort with limited wait time and stops.
The "Standard" option is what is closest to the Magical Express experience. When Mears Connect first announced this new service they promised a 20-minute wait time or less. This promise did not last past a month, and in February this promise was removed from all promotional materials.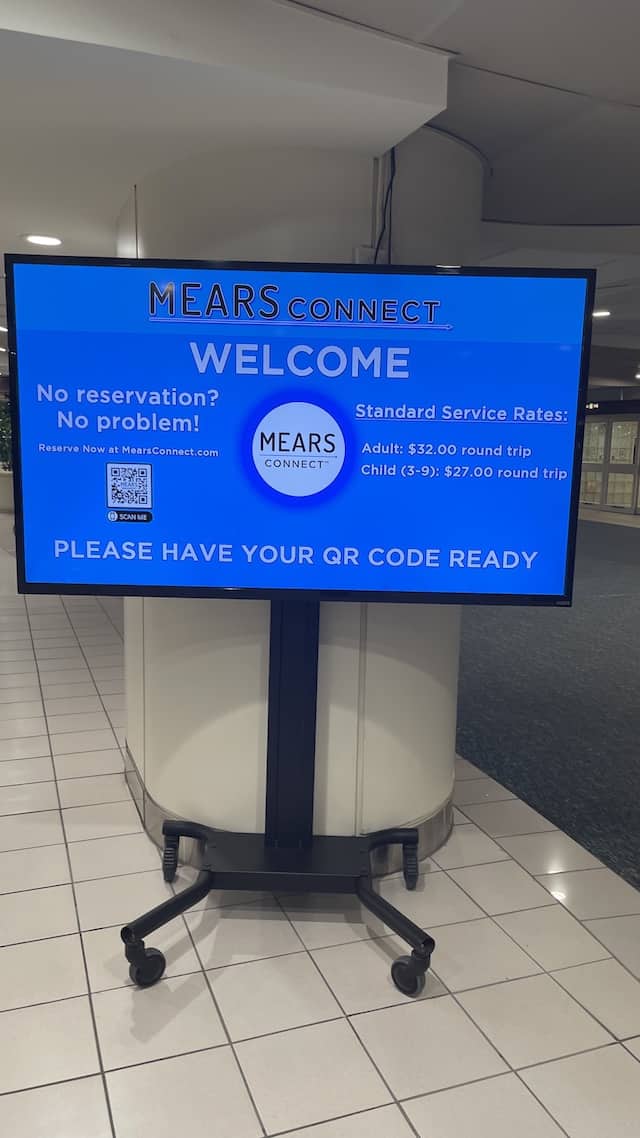 Pricing for the "Standard" option is $16 each way for adults and $13.50 for children (3-9 years). For this option, you may choose to book transportation one way or round-trip. Be sure to have your flight number ready to complete the registration process.
Now there is also the "Express" option as well. This can only be booked for a round trip and costs $250 for up to 4 passengers and an additional $55 for each additional passenger.
After entering your flight information and payment, you will receive a confirmation email. Also, be sure to check your email 24 hours prior to your arrival in Orlando. Mears Connect will email you a QR code that can either have scanned at check-in on your mobile device or that you may print off prior to your trip.
Mears Connect Check-In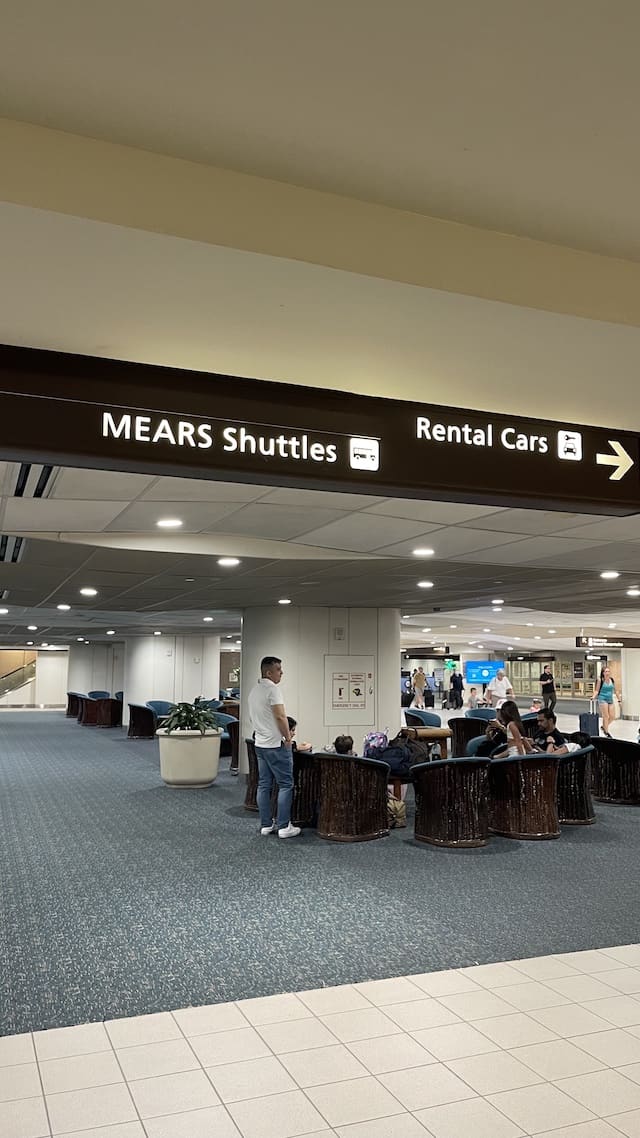 The check-in procedure for Mears Connect is very simple. You will follow the same route that was previously used for Magical Express. Simply head towards Baggage Claim B on the lower level and follow directional signs to the Mears Shuttles. When I (Donna) arrived at Mears Connect, there was no one in line before me to check-in.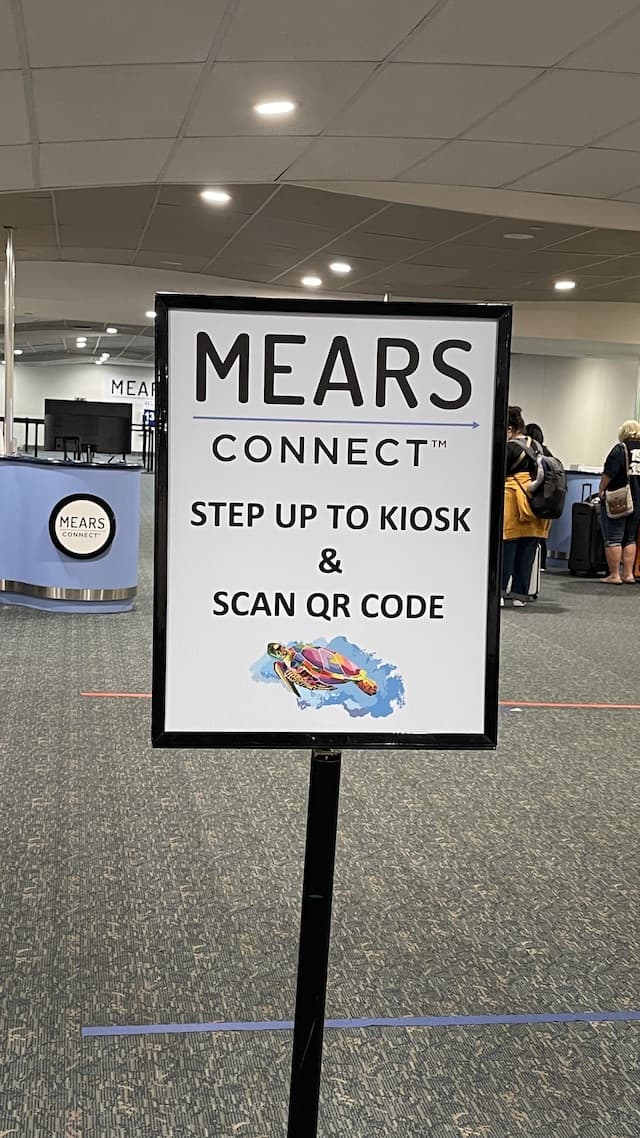 I quickly scanned in and made my way to the assigned queue for my resort. A shuttle quickly arrived, and I was overjoyed that my Disney vacation was now beginning.
Overall Impression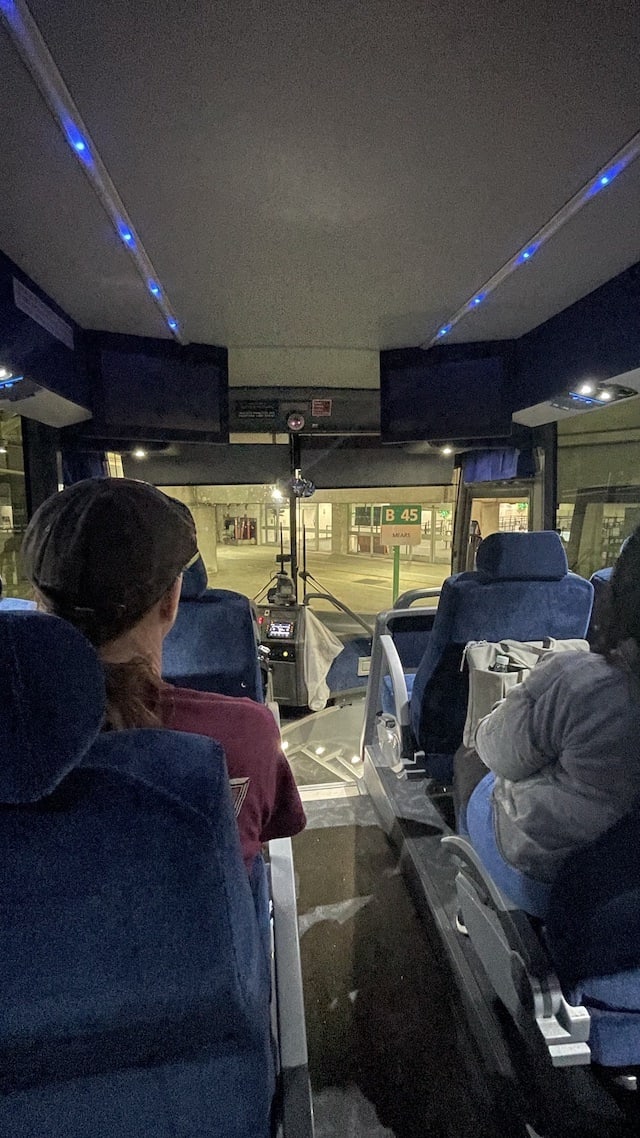 As I loaded the bus, I was so happy with my decision to try Mears Connect. The bus that I entered was one of those previously used for the Magical Express. It has since lost the magical touches of our favorite Disney characters peering out from behind the windows, but the inside of the bus was very much the same.
These plush seats offer a footrest and USB ports to charge your devices. The television screens are still in place; however, they were not utilized during our trip. Soft inspirational music was playing instead.
This was the positive side of this experience. Unfortunately, this transportation option was not quite as magical as I was hoping for.
Delayed Departure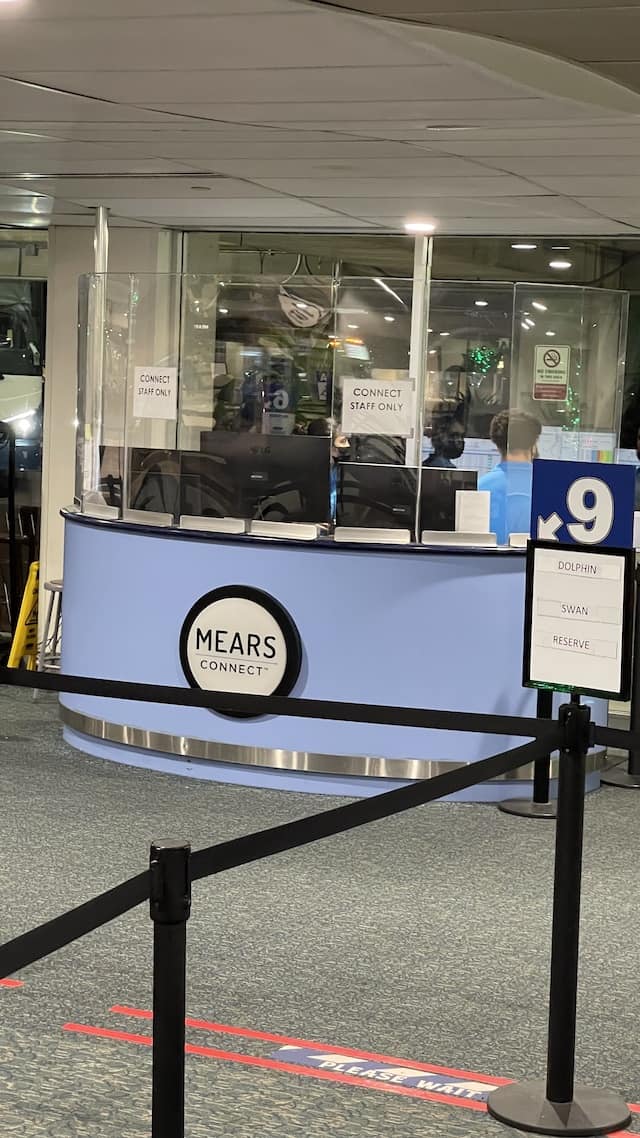 As mentioned earlier, a bus quickly arrived for loading. My first indication that this may be a less than magical experience came as our bus driver assured us that we did not need to rush onto the bus. The reason for this encouragement was because this bus would remain parked to welcome even more guests.
At 9:54 pm, I took my seat aboard the Mears Connect bus. We waited for twenty more minutes for additional guests to join us. At 10:15 we began our journey to the Walt Disney World Resort. This followed their initial promise of a 20 minute wait for myself, but fellow passengers had waited in queue lines twenty minutes prior to the arrival of this bus.
For these passengers, they were waiting 40 minutes to begin their journey toward Walt Disney World.
Trip Experience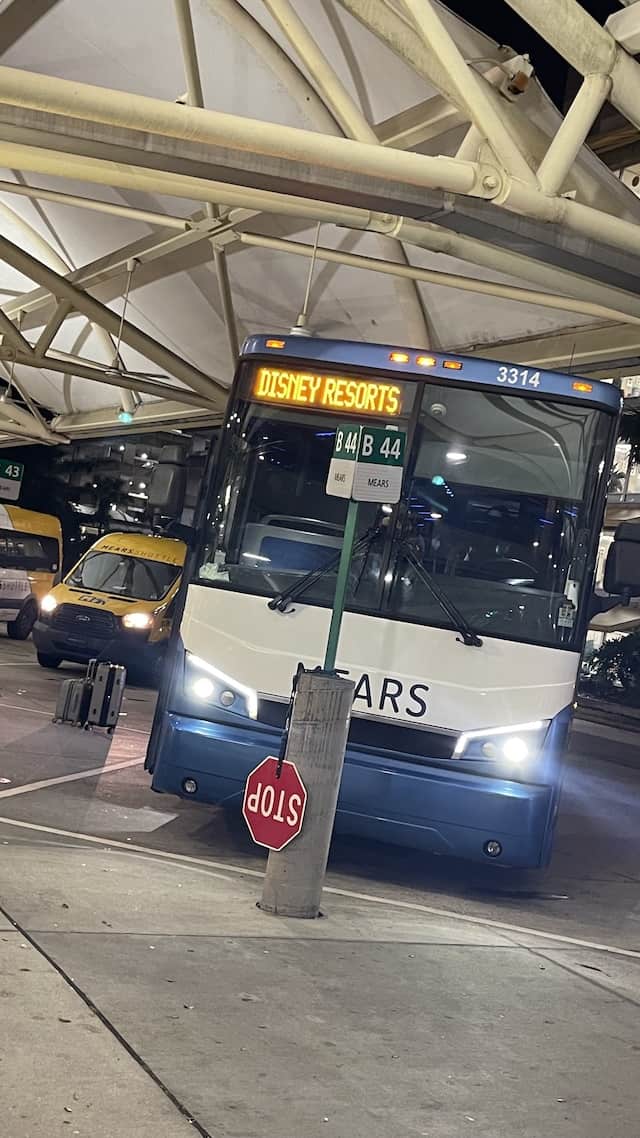 At 10:40 pm, we pulled into Gaylord Palms Resort. One couple exited the bus and again we were on our way. Five minutes after this stop, we passed under the entrance to Walt Disney World Resort. Our next stop was at Animal Kingdom Lodge where we arrived at 10:51 pm. We were then on our way towards the All-Star Value Resorts. Our first stop was at 11:02 pm at All-Star Sports.
Finally, we were on our way to my destination at All-Star Movies. At 11:05, we arrived at the entrance of my resort.
Would I book again?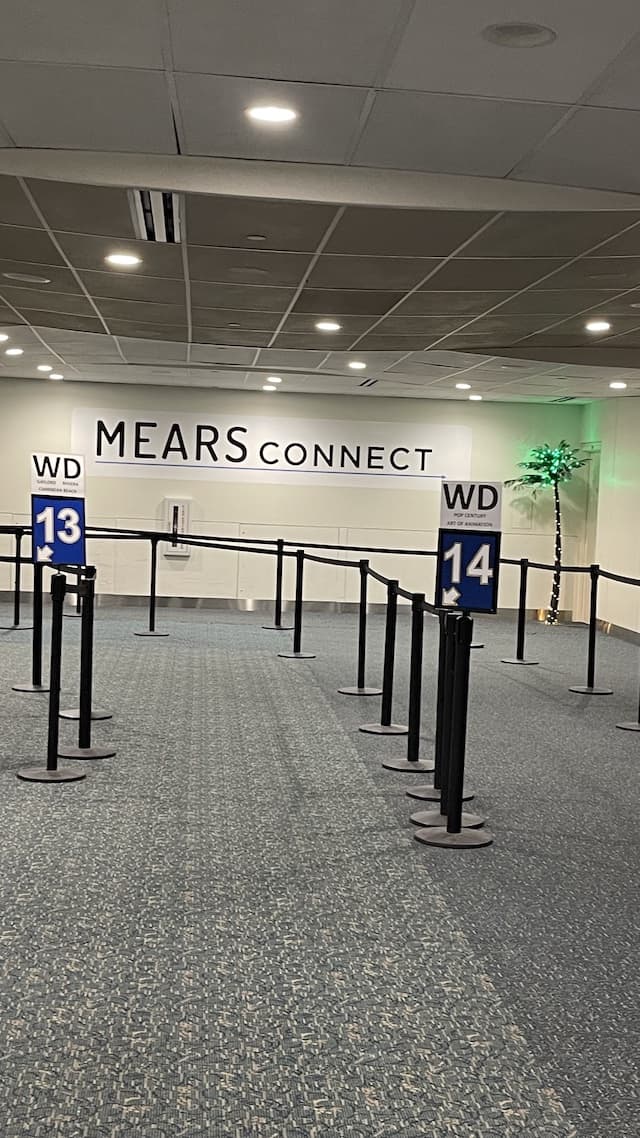 This will not be a hard decision for me to make, NO. The good part of this experience is that it is nice to book transportation before your arrival. This took away the stress of securing a rideshare option when I arrived at the airport. I also did enjoy the nostalgia of riding aboard a former Magical Express bus.
The HUGE disappointment is the actual trip time from the airport to my resort. From when I first check-in at the Mears Connect kiosk to when I arrived at my resort was a whopping 1 hour and 15 minutes. By the time I arrived at my resort all dining and shopping options had closed for the evening.
From when I first check-in at the Mears Connect kiosk to when I arrived at my resort was a whopping 1 hour and 15 minutes.
This was a disappointing start to our magical vacation. Although I did save a substantial sum by riding aboard Mears Connect, I personally would have rather arrived sooner at my resort while paying a bit more.
Have you booked with Mears Connect? What has been your experience? What is your favorite form of transportation from the Orlando Airport? Share your thoughts with us on our Facebook Page.