LATEST VIDEOS
Subscribe to my Youtube!
LIVE - Just Mousing Around
Just Mousing Around - LIVE
LIVE - Just Mousing Around
Take a detailed look at pictures and a video of the unique Disney's Cars Land past and current offerings that are fun for kids of all ages. Here's how you can celebrate Cars Land!
How it all Started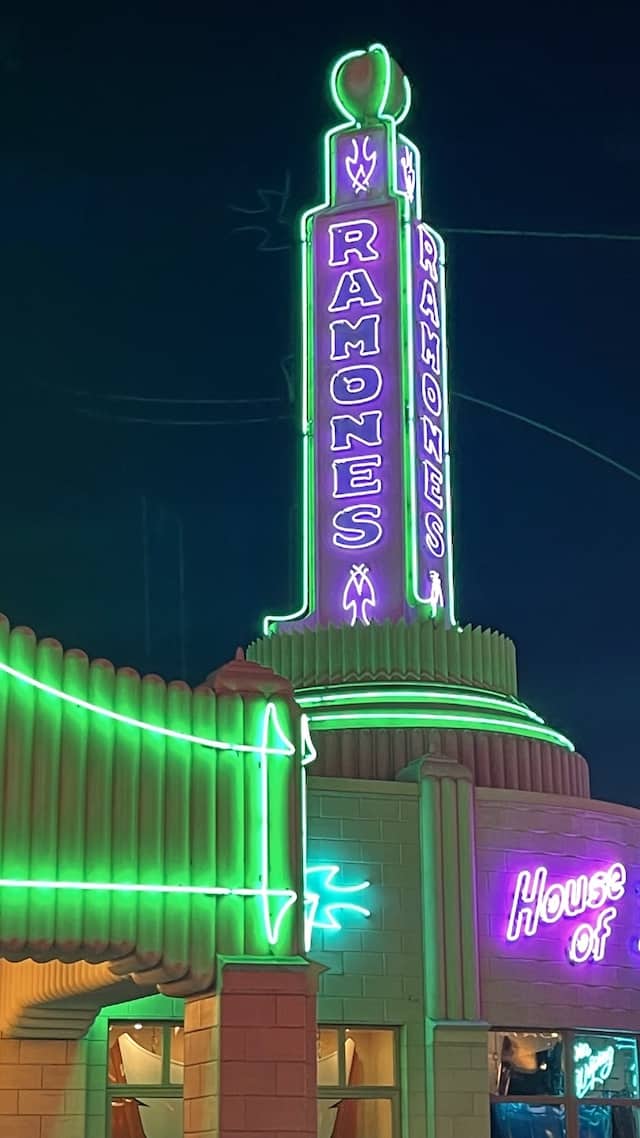 Starting with a stroll down memory lane, Cars Land opened on June 15, 2012, at Disney California Adventure park. This new land captured storytelling in a whole new way, bringing our guests right into Radiator Springs and into the world of Disney and Pixar's film "Cars." Spanning a whopping 12 acres, Cars Land today remains charming, immersive and a must-see, must-do for visitors of all ages. Take a tour of Cars Land HERE in Donna's article.
Our own KtP was there for the grand opening of the land and said it was so unique and fun that he spent the entire day in Cars Land enjoying these sights and sounds.
1) Meet Cars Car-acters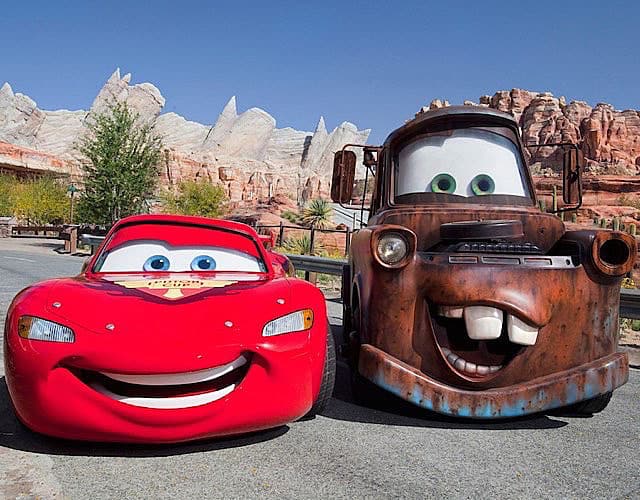 You may meet the legendary race car, Lightning McQueen, or his pal Mater parked in front of the Cozy Cone Motel. Straight from the track and ready to relax, these best friends are happy to be hanging out at their home in Radiator Springs – and are excited to meet you!
2) Tote the New Tow Mater Premium Bucket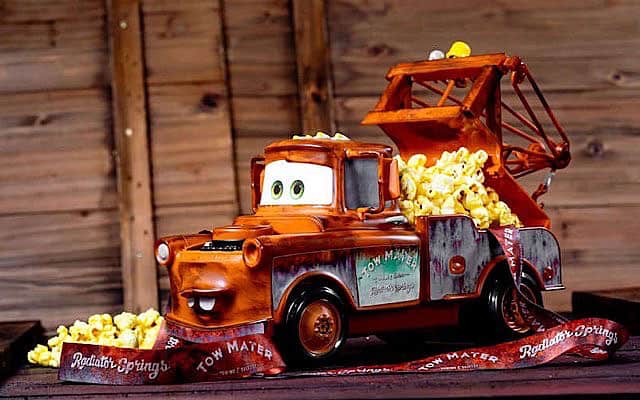 How tow-tally adorable! Dad gum! If you stop for a refueling snack, you may want your very own novelty Tow Mater premium bucket from Cars Land, now available for purchase at Flo's V8 Cafe, Fillmore's Taste-In and the Cozy Cone Motel while supplies last. Availability may vary throughout the summer.*
This cool Tow Mater popcorn bucket is available while supplies last.
3) New! Guido Photo Location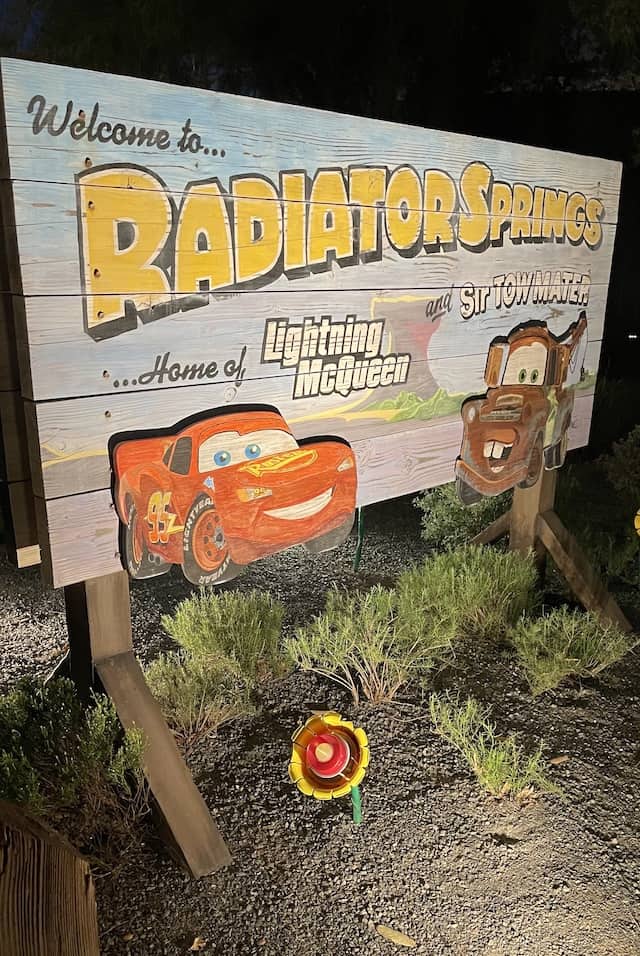 As part of the 10th anniversary, Radiator Springs' very own Guido is grabbing a parking spot in front of Luigi's Casa Della Tires, marking his outdoor debut at Cars Land! Strike a pose and say "Buongiorno!" to Guido as you get ready to ride Luigi's Rollickin' Roadsters, presented by Enterprise.
4) Race on Radiator Springs Racers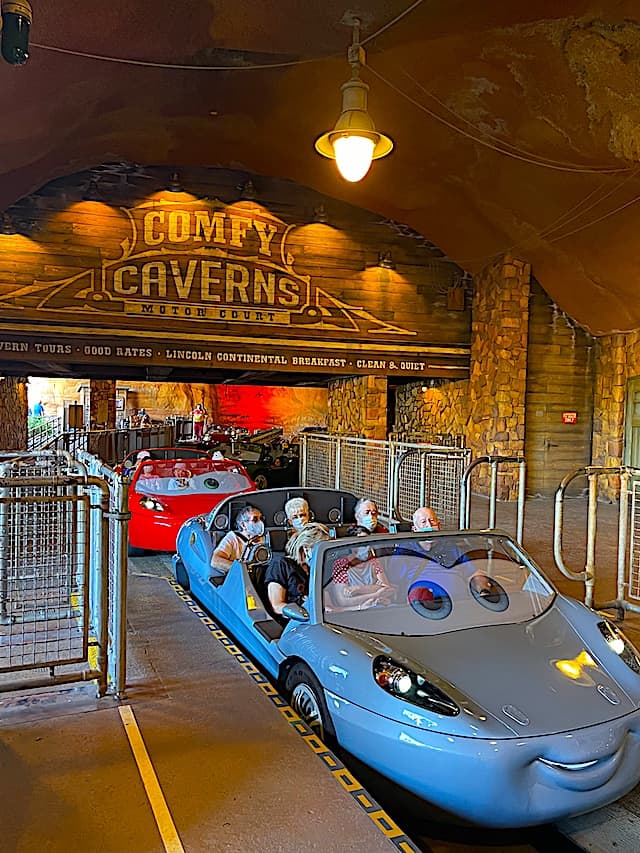 Zoom through Radiator Springs and the fantastic scenery of Ornament Valley in this thrilling, high-speed road race. Meet your competition at the starting line and then take to the road, zipping over hills and straightaways past stunning red rock formations, with a quick pit stop at Luigi's Casa Della Tires or Ramone's House of Body Art for a racing makeover!
5) Take a Spin!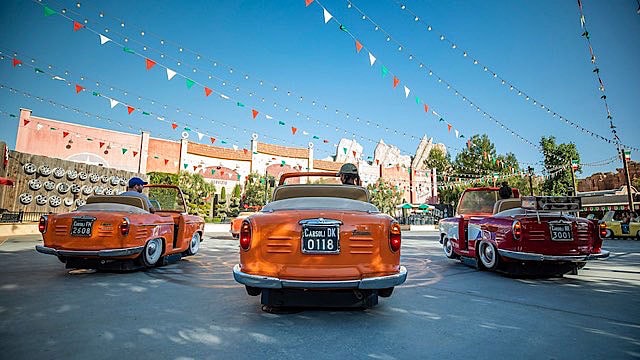 At Luigi's Rollickin' Roadsters, hop into a miniature Italian roadster that glides, turns and spins across a trackless "dance floor." Did you know: Luigi's Rollickin' Roadsters was the first Disney attraction in the United States with this trackless ride system?
Did you know: Luigi's Rollickin' Roadsters was the first Disney attraction in the United States with this trackless ride system?
6) Score a Road Trip Souvenir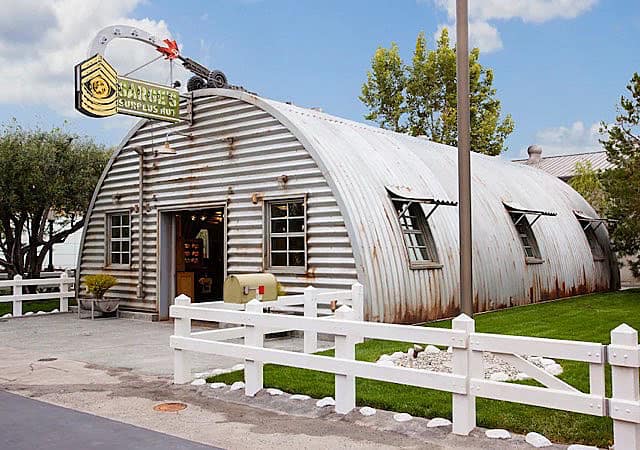 Stop by Sarge's Surplus Hut and Ramone's House of Body Art for merchandise, toys and apparel celebrating Cars Land and car culture, including the new Cars Land 10th Anniversary Lightning McQueen and Tow Mater limited edition pins.
7) See Radiator Springs at Sunset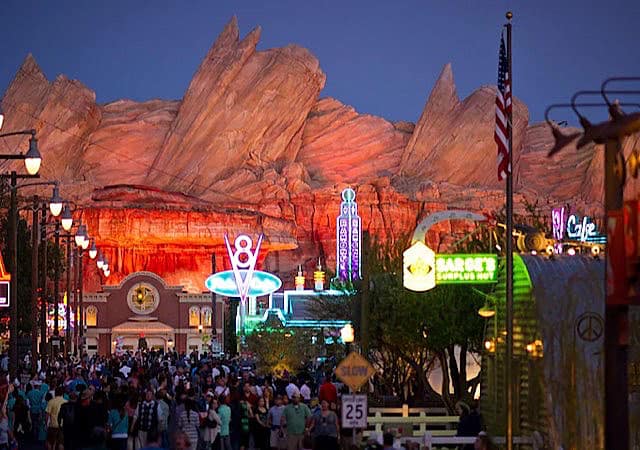 As the sun begins to set, the "Sh-boom" music moment begins and 16 neon signs light up the night sky at Cars Land. The setting is stunning and a nod to the neon signs of 1950s Americana and Route 66.
8) Enjoy a Milkshake and a Meal at Flo's V8 Cafe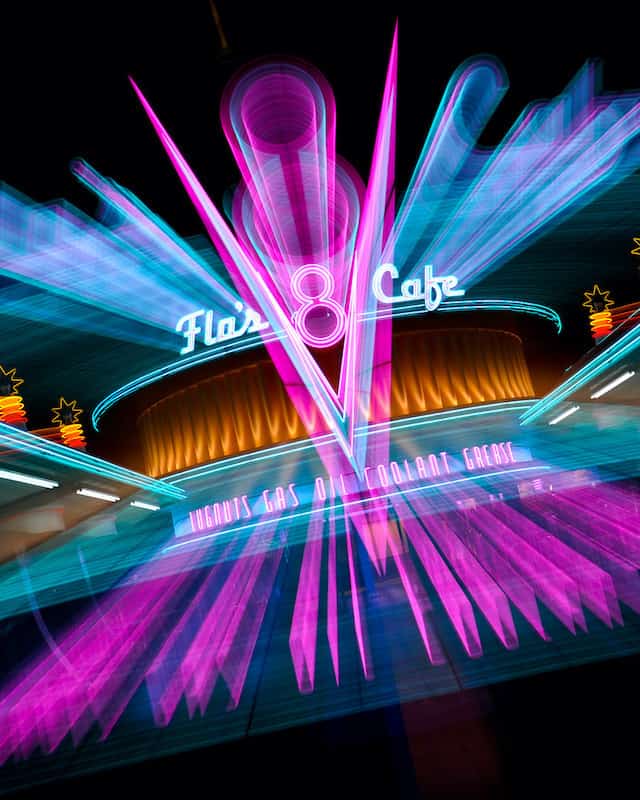 Modeled after roadside eateries along the original Route 66, Flo's V8 Cafe is a delicious dining spot for breakfast, lunch or dinner.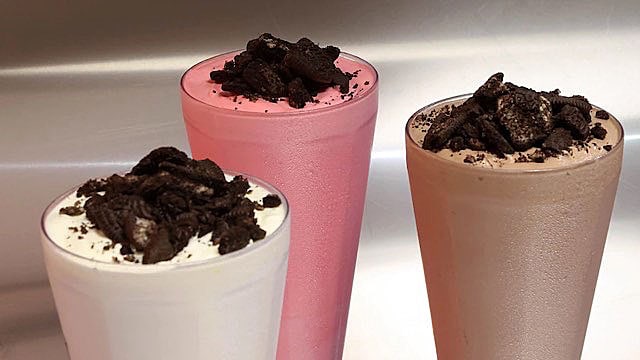 Fill your tank with the Ka-Cheeseburger or Flo's Famous Fried Chicken and a Flo's Classic vanilla, chocolate or strawberry milkshake topped with "road gravel" cookie crumbles for dessert.
Tip: Mobile order in advance on the Disneyland app to pick-up quickly.
9) Make a Pit Stop at the Cozy Cone Motel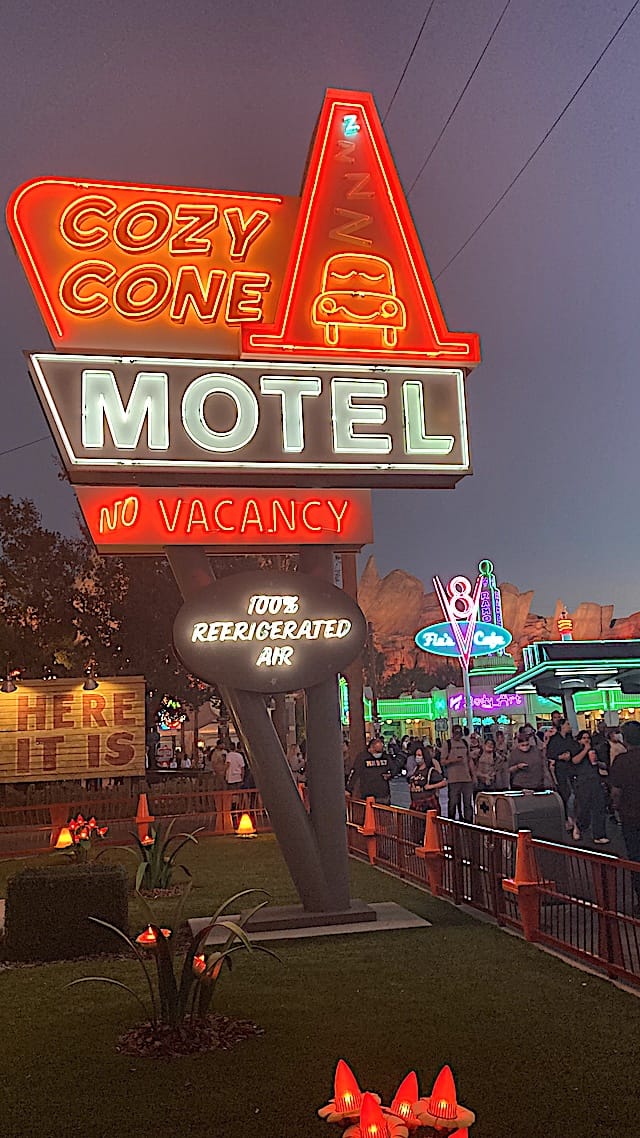 Check in at Sally's roadside motel to try different "i-cone-ic" sweet and savory treats from five welcoming walk-up windows shaped like orange traffic cones. You may have a hankering for the Chili Cone Queso made with beef chili, cheddar cheese and corn chips, served in a bread cone!
10) Sightsee Along Route 66 to Cadillac Range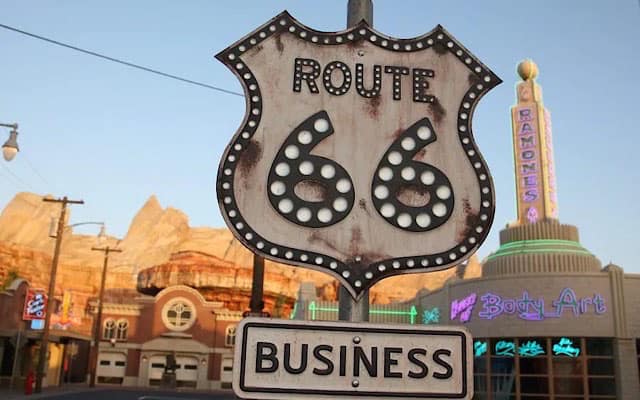 Enjoy the spirit and charm of the Route 66-inspired road in Cars Land where sightseeing, snacks, pit stops and shops abound in the town of Radiator Springs. Off in the distance, you'll see the breathtaking backdrop of Ornament Valley and the six mountain peaks of Cadillac Range which represent Cadillac tail fins from 1957 to 1962.
Check out this fun video about the history of Cars Land from Roger Gould, creative director, Theme Parks, Pixar Animation Studios:
And here's another fun fact: During Halloween Time and Holidays at the Disneyland Resort, Cars Land receives delightful, decorative overlays themed to these special seasons.
Fun Cars Land Activity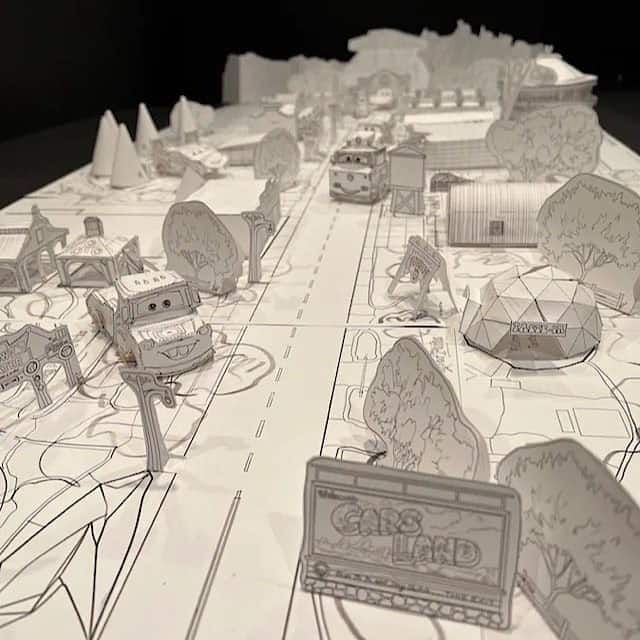 What's more, you can celebrate the 10th anniversary of Cars Land at home, by building your own miniature version of this special place – out of paper! Designed by Walt Disney Imagineering, features a Radiator Springs playset. From the buildings along Route 66 to the rock formations of Ornament Valley, follow the instructions on these printable, 3D activity sheets found HERE.
What's your favorite memory of Cars Land over the past 10 years? If you haven't visited Cars Land, would you like to go? Please share your thoughts below or on our KTP Facebook page.

Are you planning a vacation? Reach out to our trusted travel agency sponsor Authorized Disney Vacation Planner
Mouse Class Travel
!