LATEST VIDEOS
Subscribe to my Youtube!
LIVE - Just Mousing Around
Just Mousing Around - LIVE
LIVE - Just Mousing Around
Get ready for your dream day at Animal Kingdom by watching these five movies.
Animal Kingdom and its Character Influences
As stated in its name, the Animal Kingdom is truly about the amazing and diverse animals that exist on Earth. Separated into various sections focusing on different aspects of wildlife, the Animal Kingdom most closely matches Walt's desire to have live animals exist as part of the attractions for guests at his theme parks.
While the animals truly take center stage at the park through experiences like the Kilimanjaro Safaris, the characters and intellectual property elevate the guest experience and add the Disney "touch" to the park. Some people compare Animal Kingdom to a zoo, which is not an opinion I (Jaelyn) share. I believe it is truly the Disney vibe, including the character integration and cast member authenticity, that elevates the park. Watching a few Disney movies will certainly expand your understanding and appreciation for Animal Kingdom.
Through this series, we've been highlighting the top five movies to watch at each park prior to visiting. No matter the park you plan to attend, watching movies related to the characters and experiences at that particular park helps you mentally prepare (and get excited) for all the park has to offer. It is also a great way to prepare your children to get the most out of the trip! So far, we've covered Magic Kingdom, EPCOT, and Hollywood Studios. This is the last park as part of this series. Read on to find out what movies you should be viewing next as part of your preparation for your next Animal Kingdom visit!
Avatar
The entire land of Pandora is themed to the 2009 film Avatar. This science fiction epic movie is almost three hours in length and follows an incredible story of humans who have depleted the world of resources and instead seek out a valuable mineral on the moon of Pandora, a fictional place inhabited by the Na'vi.
This immersive land almost requires a basic understanding of the film and its plot to best appreciate the experience. There are two main attractions in this area, one of which is one of the most popular attractions in the park. Additionally, the entire theming of this space is impeccable and one could spend plenty of time exploring the details of Pandora's construction and find something new and interesting at every turn. These details are all lost on guests with no knowledge of the storyline.
The Lion King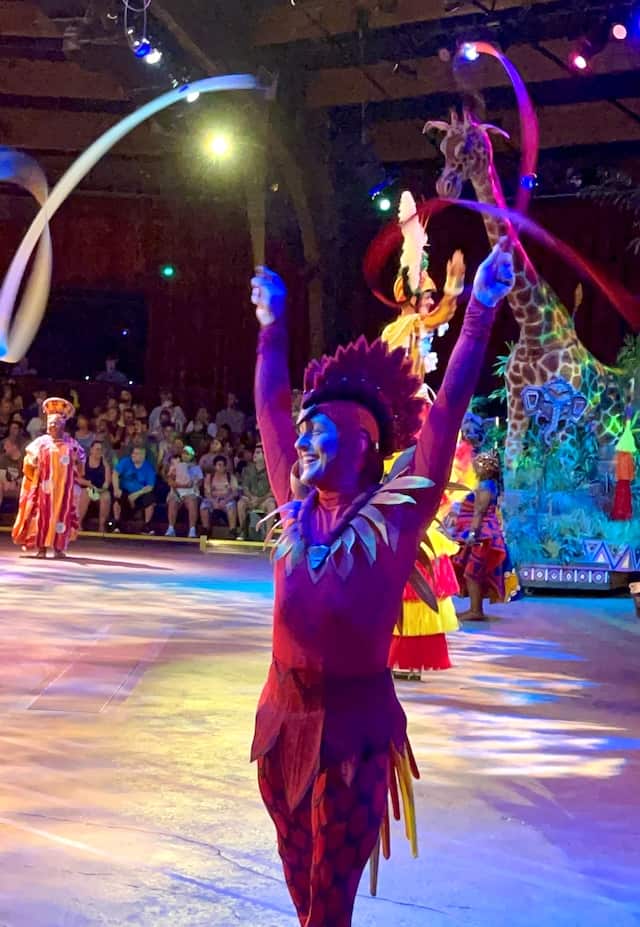 Another obvious choice for the Animal Kingdom theme park is The Lion King. This iconic Disney classic film is a much watch for everyone, but is especially important for guests planning to visit the Festival of the Lion King.
The Festival of the Lion King is a Broadway-style show that features live entertainers, puppets, and songs from the title film. It is absolutely a fan favorite entertainment option at Animal Kingdom and is an experience that would certainly be enriched by watching the film prior to attending.
The Lion King is also represented in a Disney KiteTails performance. Before bringing your kids to this show, let them watch The Lion King so they can spot some of the characters in kite form!
The Jungle Book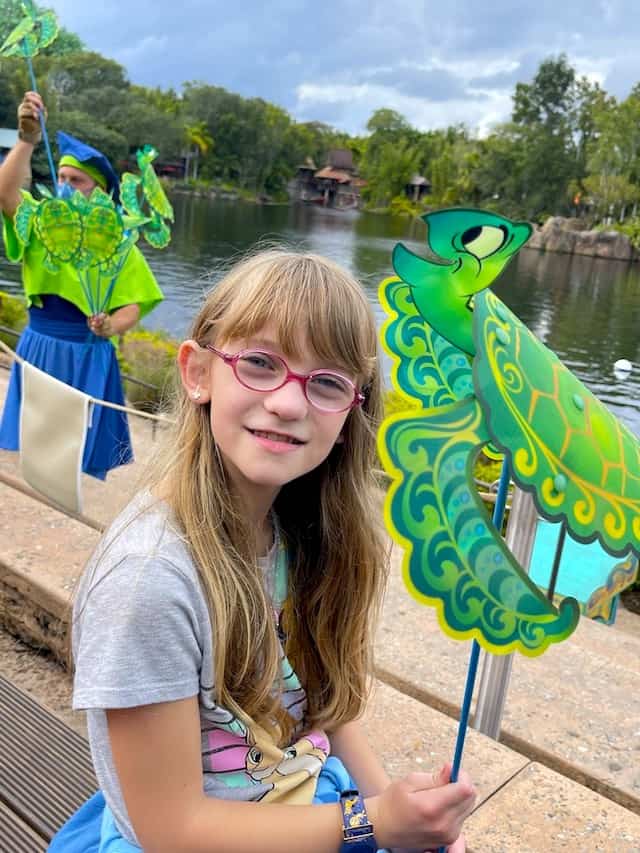 Another movie choice that will increase guest enjoyment of Disney KiteTails is The Jungle Book. This film seems to be very underrepresented in Disney parks in general. Many children likely do not watch it frequently, and it doesn't seem to be a "favorite" in the same way that The Lion King might be for guests.
However, The Jungle Book is an excellent movie and is now currently represented in a running of Disney KiteTails. This would be a perfect movie to watch as a family before heading to Animal Kingdom on your next trip!
Finding Nemo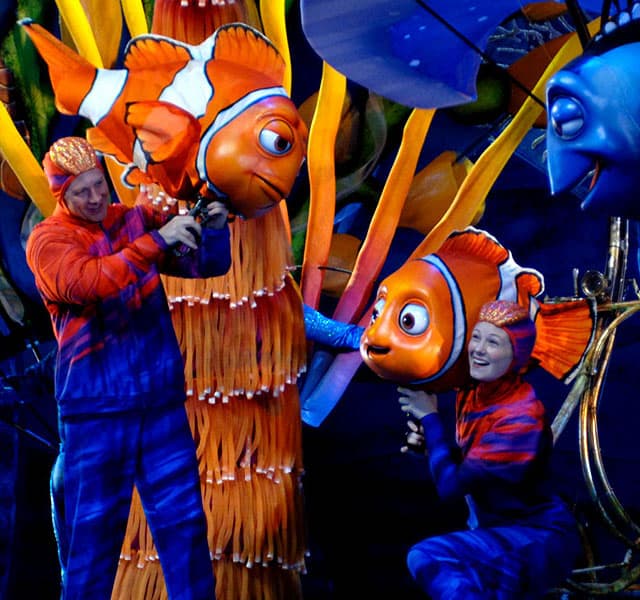 While the attractions must closely associated with the Finding Nemo series are located in EPCOT, Finding Nemo does have a presence at the Animal Kingdom.
Finding Nemo: The Musical ran from 2007 until Disney World closed due to the pandemic. For a while, it was unclear what might happen to this show. However, it was announced that a revised show, Finding Nemo: The Big Blue…And Beyond!, is slated to return in 2022.
While we are not sure what this reimagined show might be like, we know that many favorite songs will return and the show will follow the timeline as set forth by the Finding Dory film. As soon as we know an opening date for this attraction and more information, we will pass it along!
A Bug's Life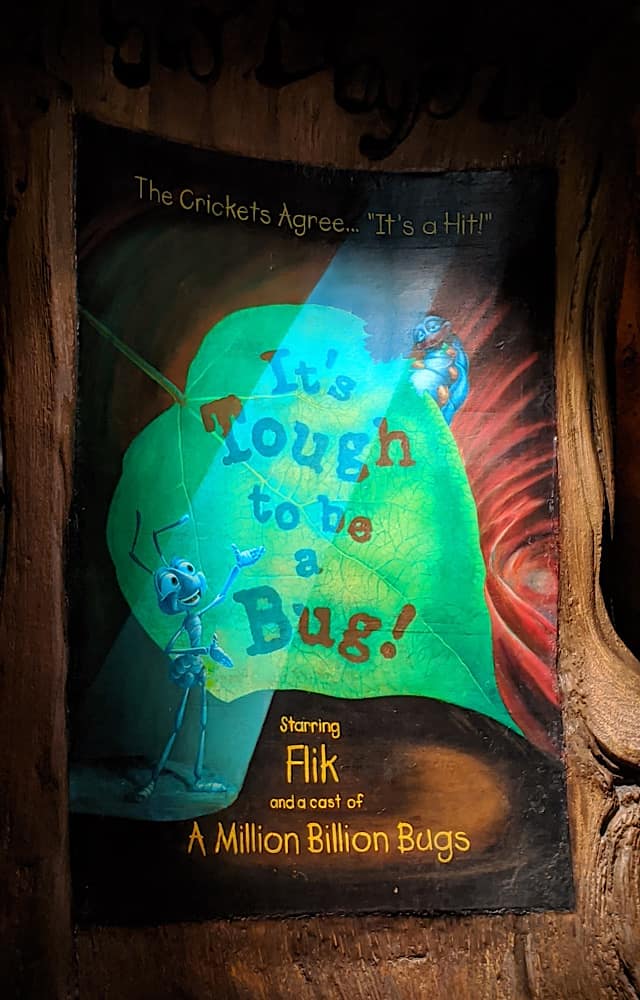 Finally, A Bug's Life is a film that you should watch if you plan to check out It's Tough to be a Bug. This attraction is a show with a 3-D movie and 4-D "in theater surprises." A large animatronic of a popular character from the film is located at the front of the stage.
It would be difficult to fully enjoy this attraction without knowledge and understanding of the plot of the film!
Honorable Mention: UP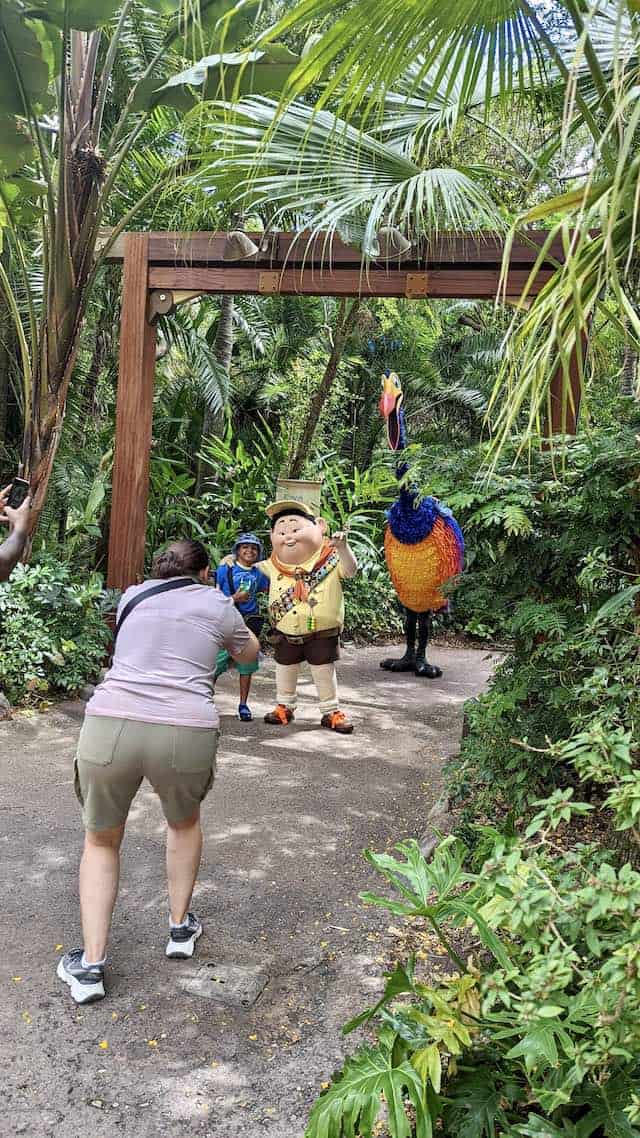 As an honorable mention, UP is a movie you might want to watch before your next visit to Animal Kingdom. While there are no attractions themed to this film, there are several character experiences related to the film. Check out Character Locator for the most up to date and current information related to characters in the parks as well as all of the details you might need for planning your next Disney vacation!
Overall, there are many great films that you can watch to prepare for your next Animal Kingdom visit. Though the main focus of the park is on the live animals, there are many great "Disney animals" that enhance the overall experience and can be met via watching these great movies.
What movies do you think are most important to watch prior to visiting the Animal Kingdom? Did I leave any important films off of the list? Which is your favorite? Let me know by commenting below or by joining in on the conversation on our Facebook page!

Are you planning a vacation? Reach out to our trusted travel agency sponsor Authorized Disney Vacation Planner
Mouse Class Travel
!