LATEST VIDEOS
Subscribe to my Youtube!
LIVE - Just Mousing Around
Just Mousing Around - LIVE
LIVE - Just Mousing Around
We are ranking the best rides for babies at Disney's Animal Kingdom. This will help your little one have the best day ever!
Babies at Disney World
Taking babies and small toddlers to Disney World is definitely an experience! The joy they experience as they take in all of the sights, sounds, and smells of the Most Magical Place on Earth cannot be matched. However, there are LOTS of logistical pieces that must be taken into account when traveling with the smallest Disney fans.
We've previously covered many important details about traveling with young babies and toddlers like how to make a crib work in your resort hotel and details about the Baby Care Centers available at the parks. You can read more of our tips for taking babies to Disney World HERE.
This article series will look at the best attractions for babies and young toddlers at each of the four Disney World parks. Through this series, my hope is that you can better plan a magical first trip and capitalize on all of the amazing experiences that are perfect for guests of all ages.
Babies at Animal Kingdom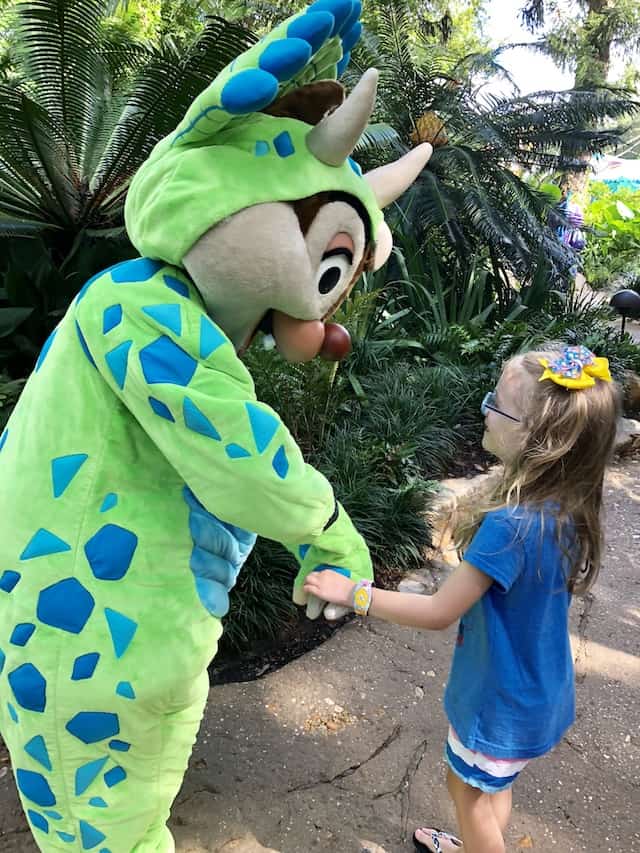 Previously, we've ranked the best rides for babies at the Magic Kingdom, EPCOT, and Hollywood Studios. Now, we will set our sights onto the last of the four parks at the Walt Disney World resort: Animal Kingdom.
Animal Kingdom is another great choice for guests with babies and small toddlers in tow. There are several rides, shows, and experiences that this young age group will love!
Animal Kingdom has a more relaxed atmosphere than Magic Kingdom or Hollywood Studios. Focusing on the wonders of the natural world, Animal Kingdom is divided into different "lands" or areas: Oasis, Discovery Island, Pandora- The World of Avatar, Africa, Rafiki's Planet Watch, Asia, and DinoLand U.S.A.
For the purposes of this article, I will be ranking the top five attractions for families with babies and small toddlers. The ranking will be based on several factors including attraction interest/theming, wait times, and overall experience. Read on to see what Animal Kingdom attractions make the cut!
5. Disney KiteTails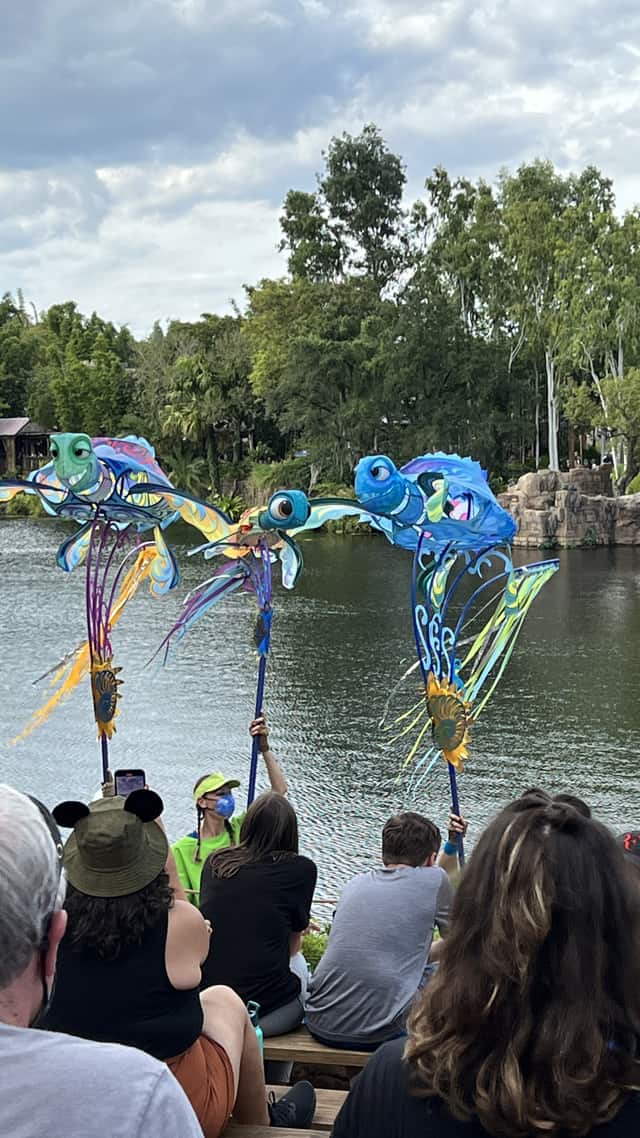 Though definitely a show and not a ride, Disney KiteTails is a new experience at Animal Kingdom for the 50th Anniversary that is sure to bring delight to babies and young toddlers. Celebrating characters from two popular animal themed hits: The Lion King and The Jungle Book, this fun and whimsical show is sure to be a family favorite.
Guests can watch this 15 minute show of "larger than life" kites flying through the sky. Babies and young toddlers will be sure to enjoy the bright colors and familiar characters as well as the up-beat and fun music. Even the crash landings of the kites are something to enjoy!
The show's length is perfect to keep little ones engaged. I wouldn't skip this one with the youngest age group! See more from Susan HERE.
4. The Boneyard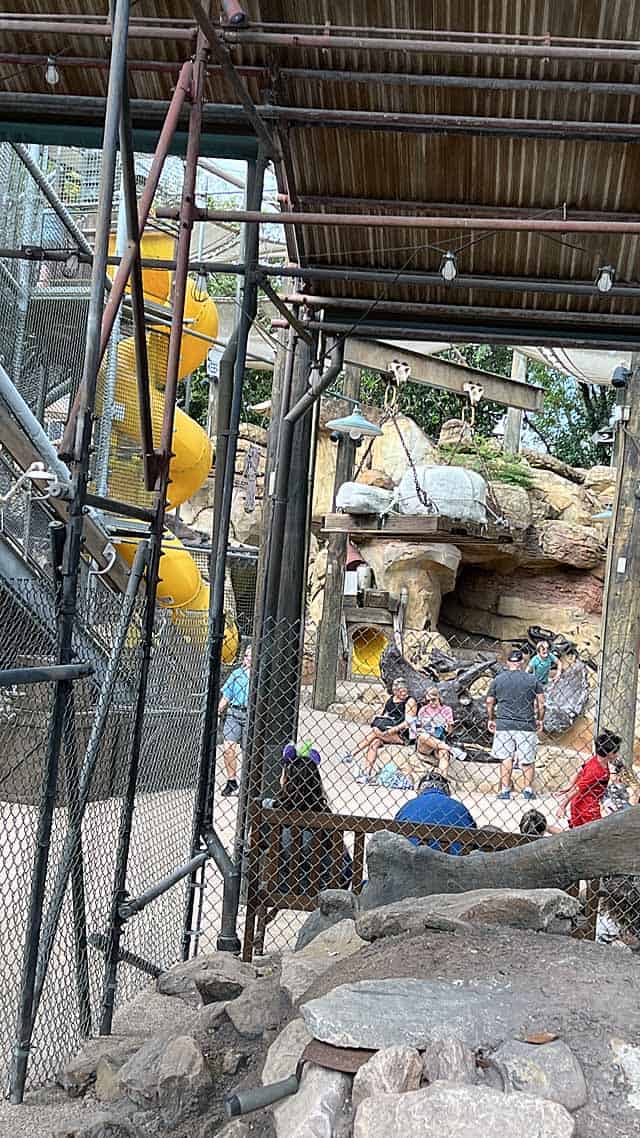 Located in DinoLand U.S.A., the Boneyard is an open-air playspace designed for children 10 and under to enjoy. Parents with babies and young toddlers will love giving their children the opportunity to stretch their legs and run in a safe place for play.
Also, this shady area has large fans so that parents with the smallest babies can cool off while their older children play nearby.
3. Na'vi River Journey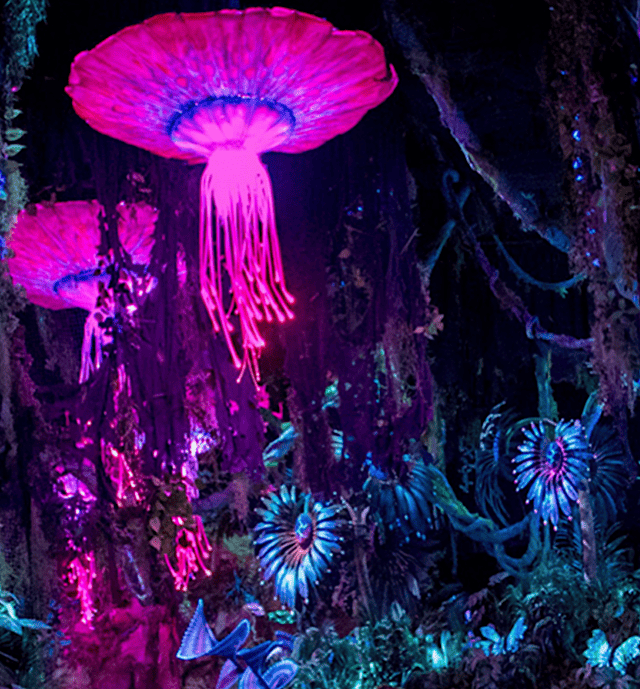 If parents are looking for an easy-going attraction for babies while other party members ride Flight of Passage, Na'vi River Journey absolutely fits the bill. This boat ride allows all guests to truly explore and enjoy the flavor of Pandora in a relaxed environment.
My 17 month old loved the colors and overall atmosphere of this boat ride on his first visit to Animal Kingdom. The music, smells, and sights truly make this experience enjoyable for all guests!
2. TriceraTop Spin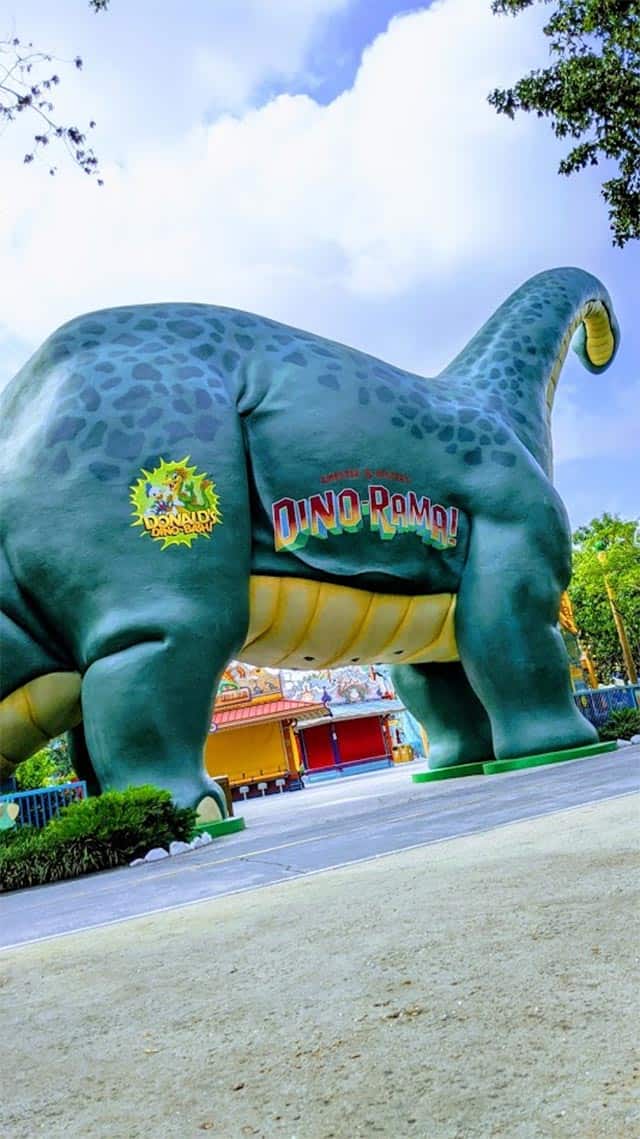 Also located in DinoLand U.S.A., TriceraTop Spin is a great attraction that the littlest Disney guests will love. This is essentially the same design and feel as Dumbo or the Magic Carpets of Aladdin. Guests board a 4-person triceratops gondola and are taken in the air to explore DinoLand.
In this attraction, the back row controls how high or low your gondola flies, while the front row tips your dinosaur forward and backward. This is an attraction that will be sure to delight your baby or toddler. Even my five year old wanted to ride this one again!
1. Kilimanjaro Safaris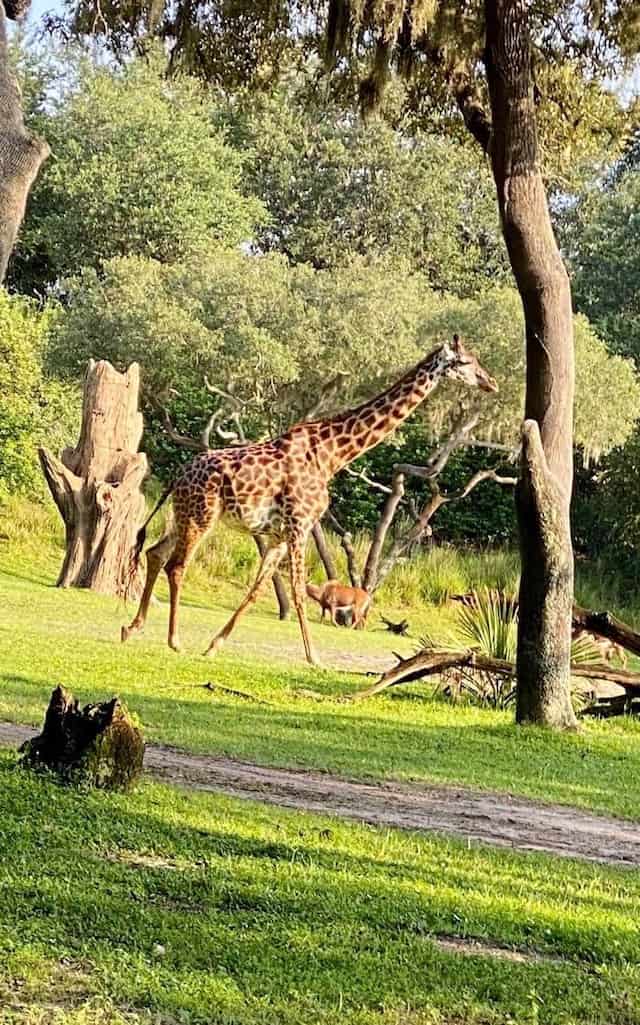 The top attraction for babies and toddlers (and, in my opinion, the top attraction overall at the Animal Kingdom) is Kilimanjaro Safaris. This 18 minute journey takes guests into the Harambe Wildlife Reserve where they can enjoy views of their favorite safari animals. Get up close to giraffes, elephants, lions, and other amazing animals on this safari adventure.
My toddlers always loved animals, so this was an awesome experience for our entire family to enjoy together. The ride can be bumpy, but it is definitely an out of this world experience!
One of my favorite parts of the safari is that, since the animals are real and alive, the experience is never the same each time you ride! This is truly an attraction that you could ride over and over again and see something new each and every time.
Overall Thoughts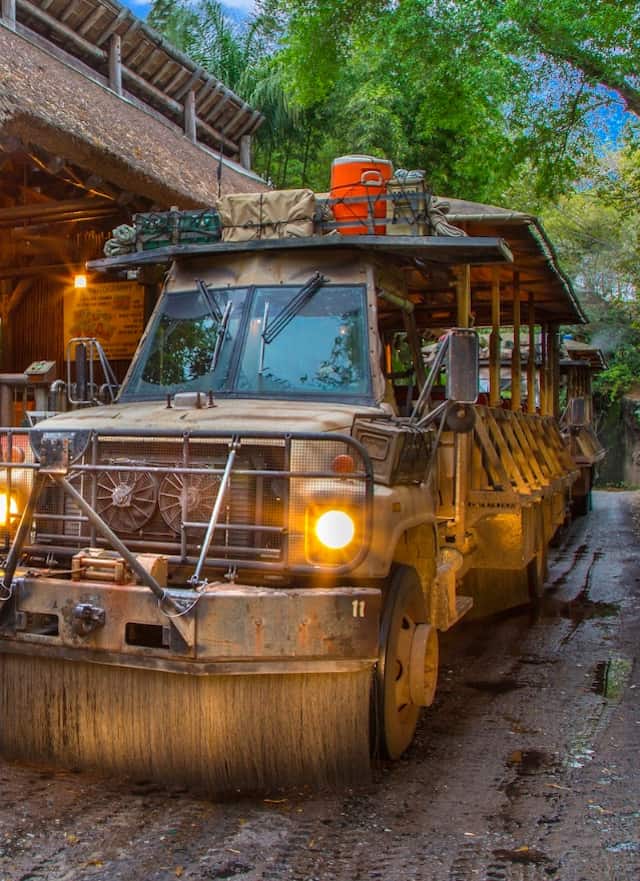 Overall, Animal Kingdom is an excellent park for families with babies and small children. Not mentioned in this list are the other great shows like Festival of the Lion King that small babies and toddlers will enjoy. What's more, Animal Kingdom has a delicious character meal where the littlest guests can meet Mickey Mouse himself.
If you have babies and young toddlers, Animal Kingdom is not a park to be skipped. What are your favorite Animal Kingdom attractions for families with babies and toddlers? What advice do you have to give about traveling with babies to Disney World? Comment below or join the conversation on our Facebook page. We would love to hear from you!

Are you planning a vacation? Reach out to our trusted travel agency sponsor Authorized Disney Vacation Planner
Mouse Class Travel
!