Pop some popcorn and open up your Disney+ account! These films NEED to be on your viewing list before your next visit to the Magic Kingdom.
Do you have plans to visit the Magic Kingdom on your next Disney vacation? Are you bringing children with you? Magic Kingdom is fully immersive and will welcome all guests into the magical world that only Disney can provide.
One way to make your trip more magical is to make sure everyone in your travel party is familiar with all of the films that inspire the magic in the Magic Kingdom.
We tried to watch as many Disney classics as possible to prepare my son for his first trip. We rented DVDs from our library, purchased titles directly from our streaming devices, and even attempted to borrow copies of movies from friends and family.
While putting in the work to find the movies we wanted to show our son was difficult (we couldn't get our hands on The Three Caballeros or Pinocchio prior to our trip), the time we spent watching these movies was 100% worth it.
My son knows and loves Casey Jr. and was excited to see the train parked in Fantasyland. He was thrilled to meet Belle and loved seeing the dwarfs at the end of Seven Dwarfs Mine Train. His exposure to these films made his first Disney experience even more magical and enjoyable.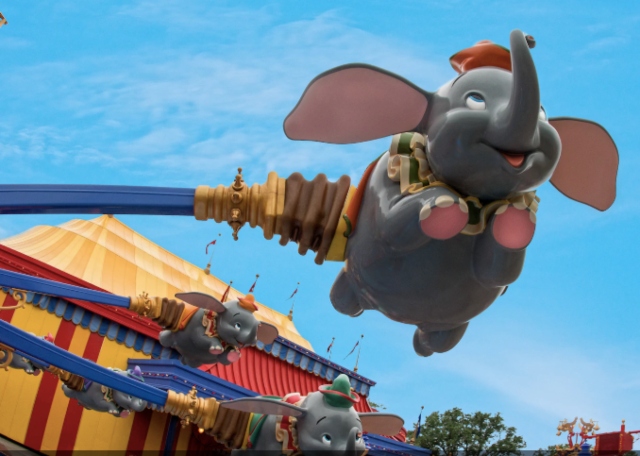 Now, the vast majority of the entire Disney collection is available to stream through Disney+!  This means that parents everywhere can help their children prepare for the next Disney World vacation (and even brush up themselves!) before heading to the Magic Kingdom.
This article highlights the top 5 films I think you should watch with your family prior to your next visit. I selected these films based upon representation in the Magic Kingdom through attractions, dining experiences, and character meet and greets. I chose films that children might not be as familiar with currently.
Dumbo (1941)
While the live-action Dumbo was released in 2019, the animated Dumbo (1941) is a movie that everyone should see before venturing into Fantasyland in the Magic Kingdom.
Is there anything more iconic than riding the Dumbo ride and getting to glimpse out over Magic Kingdom in your flying elephant?
The movie's top highlight is through the Dumbo The Flying Elephant ride with the interactive queue. It is also featured through the overall theming of the Storybook Circus section of Fantasyland.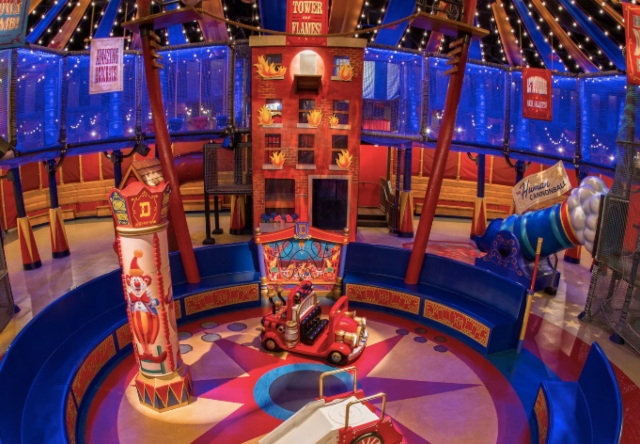 Big Top Souvenirs is located directly across from the Dumbo the Flying Elephant attraction.  Casey Jr. Splash N' Soak Station is a water play/splash pad area that offers a nod to the infamous train (who happens to be my favorite underrated Disney character!). 
Even Pete's Silly Sideshow is circus themed, further continuing the "Dumbo vibes" throughout this section of the park.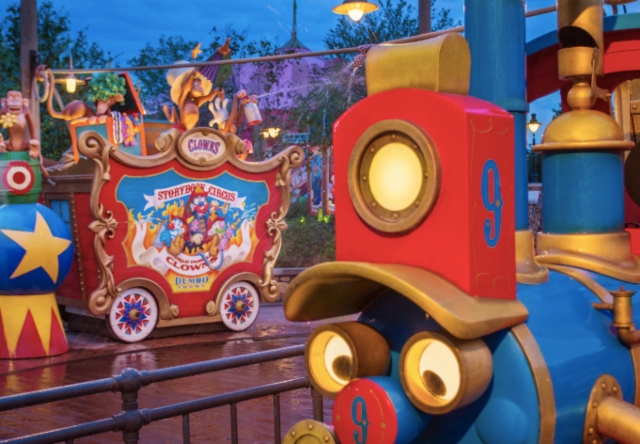 Cinderella (1950)
Before heading into the Magic Kingdom, be sure to watch Cinderella (1950).  Cinderella plays such an integral role in the aesthetic and overall feel of the park. It provides the touch of magic that weaves throughout all of the lands of the Magic Kingdom.
First, and most obviously, is Cinderella Castle. While magical in its own right, understanding the story of Cinderella and her rags to riches story provides an extra layer of fantasy to the park experience. Guests can walk through the castle and view the handcrafted glass mosaics that tell the story of the classic fairytale.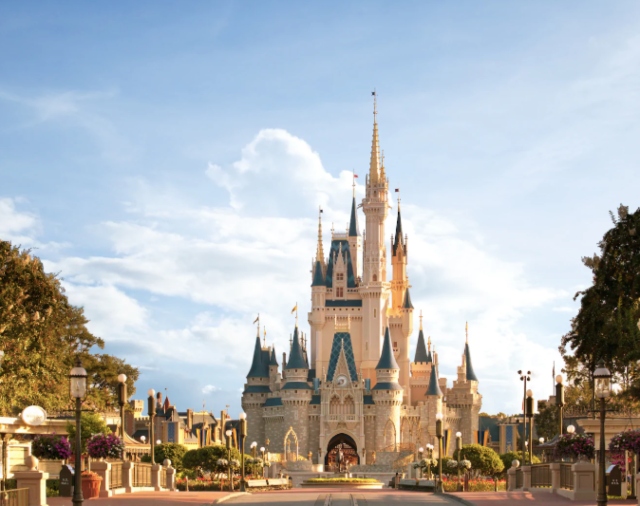 What's more, guests can experience a magical makeover at the Bibbidi Bobbidi Boutique, not unlike the makeover Cinderella herself experienced in the classic film. Here, Fairy Godmothers can turn girls and boys into princesses and knights.
Also located inside Cinderella Castle is Cinderella's Royal Table, a table service dining experience fit for a princess (or prince!) Here guests can meet Cinderella along with other Disney Princesses and experience an elegant meal fit for royalty.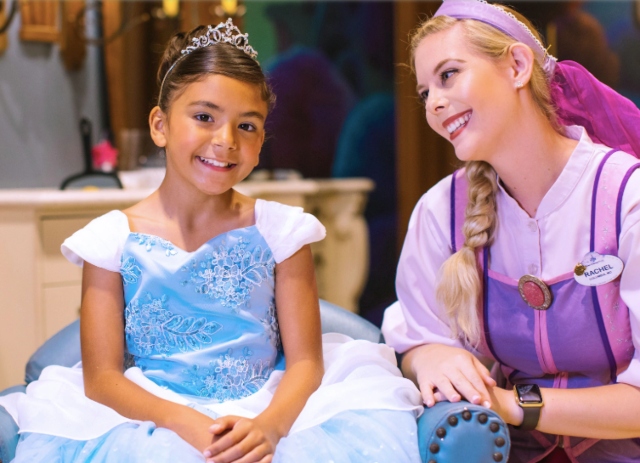 Guests can also meet Cinderella within the Princess Fairytale Hall and ride Prince Charming's Regal Carrousel.   Also, to celebrate the 70th anniversary of the film's release, Early Morning Magic will feature the film. Special Cinderella character interactions and themed food and drinks as part of the breakfast at Cosmic Ray's Starlight Cafe during the event will be included.
Peter Pan (1953)
Peter Pan (1953) is another Disney classic to stream on Disney+ prior to a trip to the Magic Kingdom.  One of the most popular rides in Fantasyland, Peter Pan's Flight, is themed off of this beloved film.  This ride takes guests on a magical ride over London.
It features characters such as Nana, the Darling children, Captain Hook, Mr. Smee, Peter Pan, the lost boys, and Tinker Bell.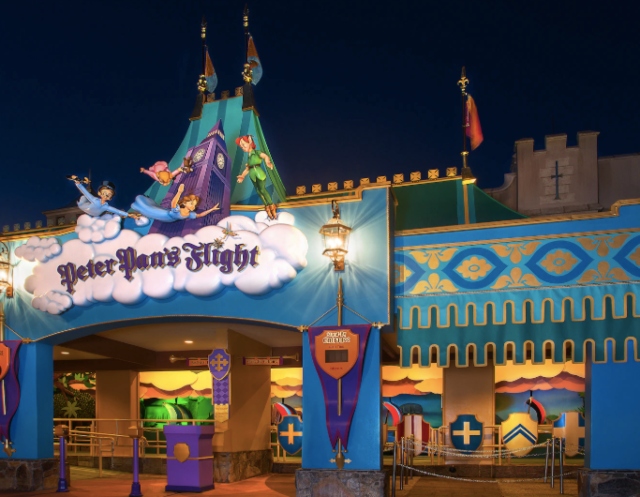 This attraction, though enjoyable without knowledge of the film's plot, is 100% enhanced with an understanding of Peter Pan. It is one of the most iconic rides in the park.
Guests can also meet Peter Pan and Tinker Bell in the Magic Kingdom park and see a Peter Pan themed float and section of the Festival of Fantasy parade.
The Pirates and Pals Fireworks cruise is also heavily themed based upon Peter Pan with special character interactions and is worth mentioning even though it doesn't technically take place within the Magic Kingdom.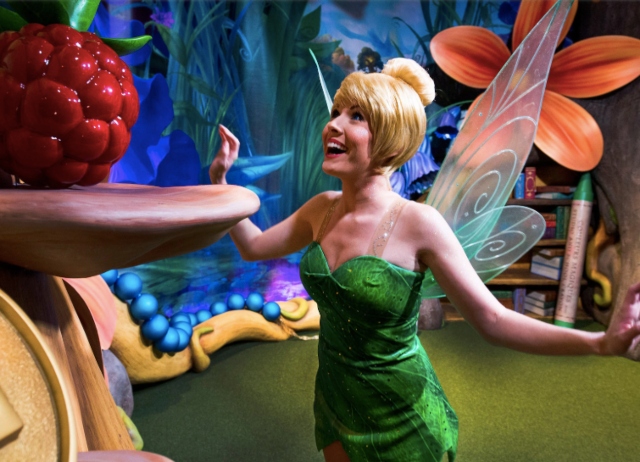 Snow White and the Seven Dwarfs (1937)
As the very first full-length Disney animation, Snow White and the Seven Dwarfs (1937) isn't as readily represented in the Magic Kingdom, but its themed attraction really packs a big punch!
Seven Dwarfs Mine Train is arguably the most popular attraction in the Magic Kingdom and one of the most difficult attractions for which to score a FastPass (check out Character Locator for tips on how to do so!)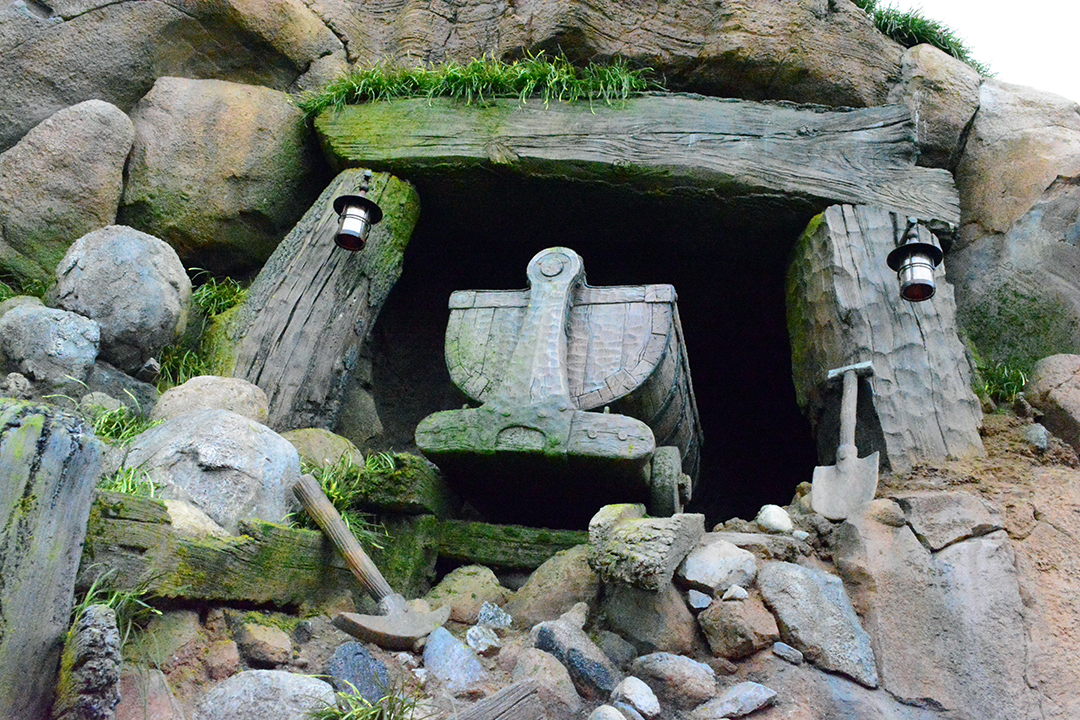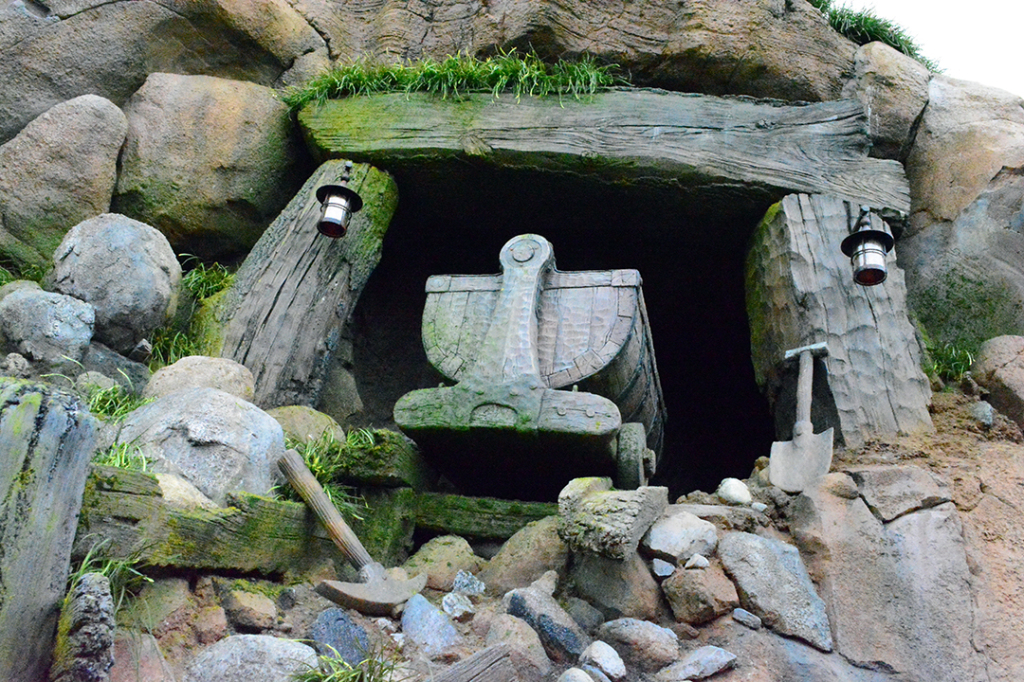 This attraction is a roller coaster ride with a 36" height requirement that combines the thrill of a coaster with the joy of a dark ride. Sing along as you ride "in the mine" and be sure to wave to Snow White and the dancing dwarfs. Don't forget to warn them about the Evil Queen in disguise knocking at the door!
This was definitely my son's favorite attraction during his first Disney trip and I think this can be attributed to his love for the film prior to visiting!
Snow White herself typically greets guests at Cinderella's Royal Table.  Currently, it is unlikely you will meet her in the Magic Kingdom without a reservation at this restaurant.  She, however, is a part of the Festival of Fantasy Parade.
Also worth noting is that Snow White greets guests at her own dining experience located at Storybook Dining at Artist Point in Disney's Wilderness Lodge.  
Beauty and the Beast (1991)
Last but not least, Beauty and the Beast (1991) is a definite must-see for guests traveling to the Magic Kingdom.  A section of Fantasyland is themed exclusively based upon this instant classic.
Here, guests can meet and interact with Belle, Lumiere, and other characters in the Enchanted Tales with Belle attraction.  Guests can also dine at the Be Our Guest Restaurant (quick service for breakfast and lunch and table service for dinner) and truly step into the film's set.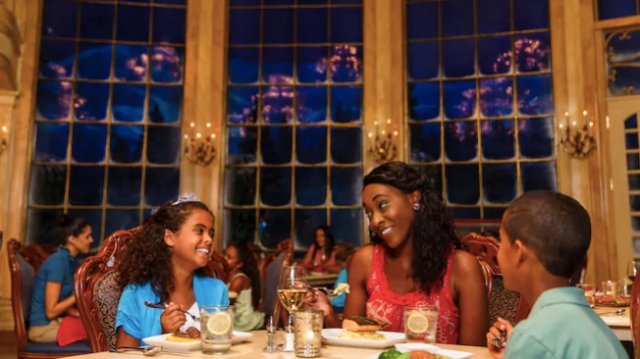 At Be Our Guest's dinner meal offering, guests even have an opportunity to meet the Beast himself!  The "grey stuff" is on the menu for every meal (and truly is delicious!)
For a quicker dining experience, guests can grab a bite at Gaston's Tavern.  Bonjour! Village Gifts rounds out the Beauty and the Beast theming of this park section.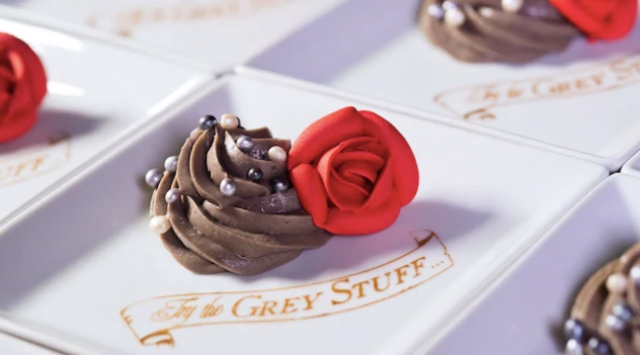 Guests can meet Gaston near his tavern (check out Character Locator for specifics).  Belle and Beast are also featured in the Festival of Fantasy Parade.  
What do you think?
What movies do you think are "must-see" material before a trip to the Magic Kingdom?  Which is your favorite?  Be sure to comment below or on the KtP Facebook page.  I'd love to hear from you!
-Jaelyn Winkle