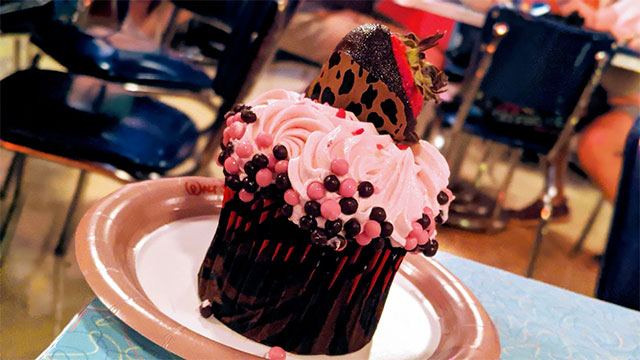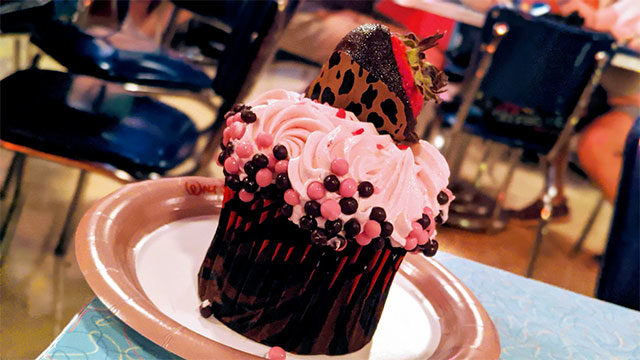 Valentine's Day is the sweetest holiday of the year, and this cupcake at Animal Kingdom is the perfect way to celebrate!
I am not generally a fan of some Disney cupcakes. For me, they can be dry or they have red frosting that tastes like a chemical food coloring.
Tonight I stumbled on the Valentine's Cupcake by chance while dining at Restaurantosaurus for the DVC Moonlight Magic event. I thought I would take a chance and take this cupcake out for a date! And it was an excellent first date!
It is a Chocolate Cupcake topped with a Strawberry buttercream, crispy pearls, heart-shaped sprinkles, and a leopard-spotted chocolate covered strawberry.
The chocolate cake is very moist and has a nice flavor. It was not overly sweet. This cupcake did not have a filling, which I think was perfectly fine.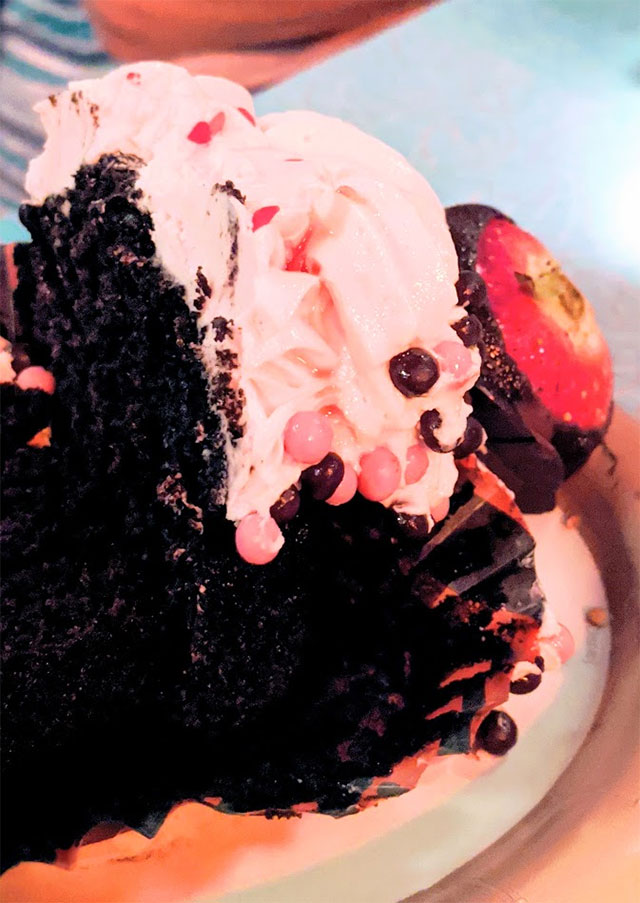 The buttercream was my favorite part as it has a light strawberry flavor that really complements the cake. Some strawberry-flavored items can taste medicinal or have a chemical flavor from the food color, but this one was perfect.
The chocolate crispy pearls added a nice texture, but their flavor was lost in the frosting. There were also heart-shaped sprinkles.
The chocolate-covered strawberry was really nice with the leopard print candy coating was a standard chocolate-covered strawberry. It was fresh and juicy.
Overall this was probably my favorite Disney cupcake I have ever had and I would highly recommend this treat at $5.99.
Other Valentine's Day Celebrations Around Disney World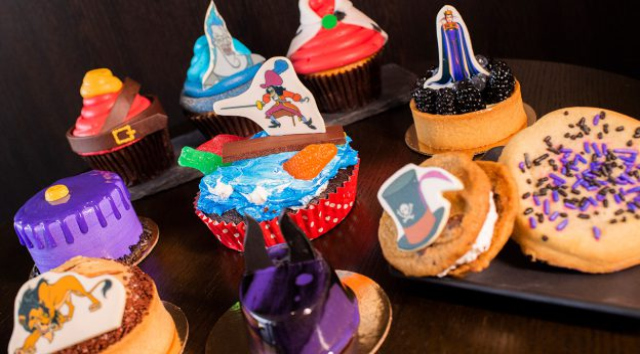 If you are looking for some other Valentine's Day desserts, Disney is actually celebrating "Villaintine's Day" with some more evil than sweet treats!
You can see all the treats being offered HERE. Hurry though, because they are only being offered TODAY!
Disney Springs also has many unique Valentine-themed desserts! Hope you brought your sweet tooth! See some of the offerings HERE.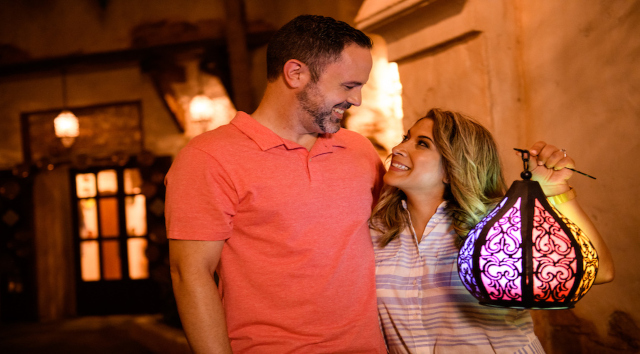 PhotoPass is also celebrating the holiday of love by offering exclusive PhotoPass options throughout the parks. From Magic Kingdom, Epcot, and Disney Springs you can snuggle up with your favorite sweetie and get your photo taken! See all the shots and locations HERE.
If you need more ideas for celebrating Valentine's Day at Disney World, check out our post HERE about the many different ways you can celebrate! Let us know how you're celebrating by sharing with us on facebook!