What's not to love about Disney villains? With Valentine's Day just around the corner, the villains are getting in on the fun and you can too with these "Villaintine's" Day treats!
From DisneyParks Blog, "the Disney Villains are taking over the season of love on February 13 with their own holiday, Disney Villaintine's!"
In celebration of the villainous holiday, Disney's Contemporary Resort has created a variety of desserts themed after your favorite Disney villains. These treats are available for ONE day only, on February 13th, so if you are around, stop by Contempo Cafe to try some treats that are sure to be "wickedly delicious"!
Let's take a look at some of the fun treats that will be available!
Cruella de Vil Cupcake – Vanilla cupcake with cookies and cream filling, red vanilla buttercream, a fondant cape, and a green broach
Hades Cupcake – Vanilla cupcake with pumpkin custard, blue buttercream, silver sugar, and a white chocolate garnish
Gaston Cupcake – Caramel cupcake with dulce de leche filling, red and gold vanilla buttercream, a dark chocolate belt, and a piped gold belt buckle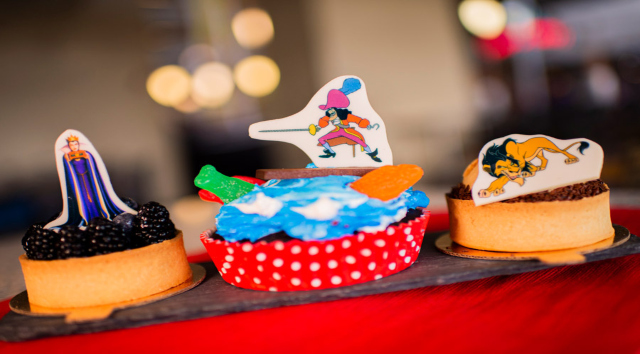 Evil Queen Fruit Tart – Fruit tart with blackberries, blueberries, and a white chocolate garnish
Captain Hook Cake – Chocolate cake with blue and white vanilla buttercream, gummy fish, a dark chocolate plank, and a white chocolate garnish
Scar Peanut Butter Pie – Peanut butter pie with cocoa powder claw marks and a white chocolate garnish
Ursula Confetti Cake – Vanilla cake with blueberry filling, purple vanilla buttercream, dark purple white chocolate glaze, black sprinkles, and a white chocolate shell
Maleficent Flourless Cake – Flourless cake with white chocolate purple glaze and dark chocolate horns sprayed with black cocoa butter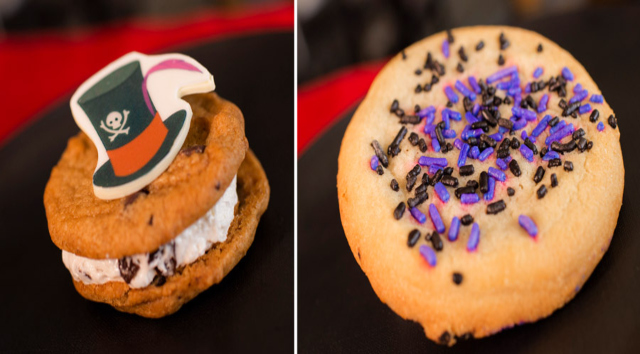 Dr. Facilier Cookie Sandwich – Vanilla buttercream sandwiched between two chocolate chip cookies and topped with a white chocolate garnish
Villain Sugar Cookie – Sugar cookie with black and lavender sprinkles
All of these look delicious and simply full of wicked fun! It's hard to choose just one!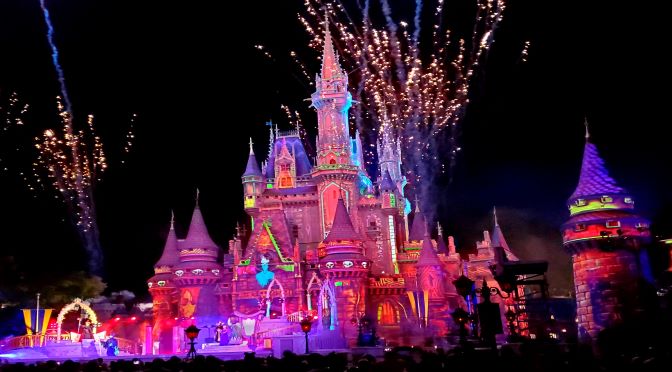 If these "Villaintine's" Day treats are not enough to satisfy your love of villains, don't forget that the Disney Villains After Hours events are being held on select nights at the Magic Kingdom.
For more information and specific dates, be sure to check out Kenny's Crowd Calendar and read more about all of the wicked fun here!
Will you be trying any of these Villaintine's Day treats? Have you been lucky enough to attend Disney Villains After Hours? Tell us about it in the comments below or on Kenny's Facebook page, or share by clicking on the big blue button below!
Maggie Baltz
Source: DisneyParks Blog