LATEST VIDEOS
Subscribe to my Youtube!
LIVE - Just Mousing Around
Just Mousing Around - LIVE
LIVE - Just Mousing Around
Dole Whips are a classic Disney World snack. Disney is currently offering FREE Dole Whips when you complete a few basic but delicious tasks.
Garden Graze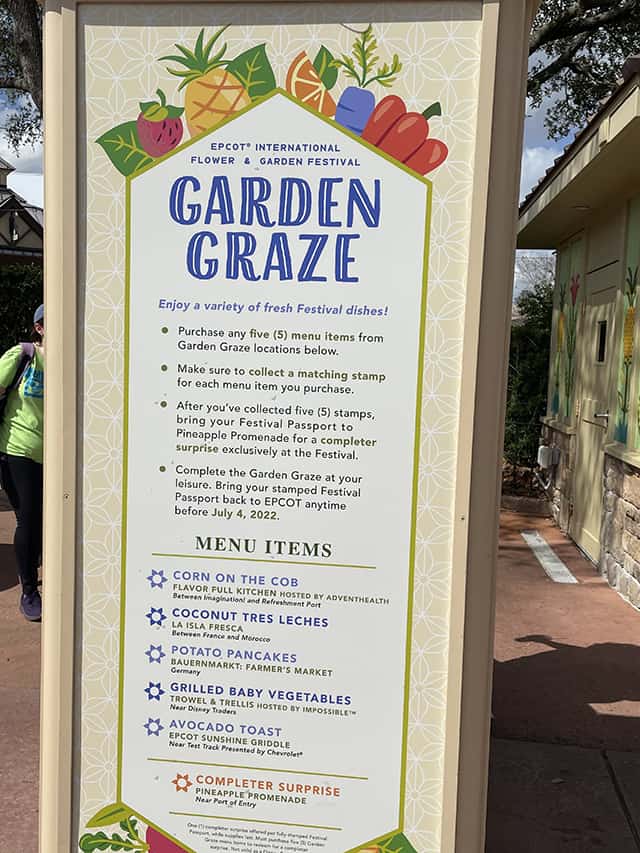 EPCOT's Garden Graze is one of the few activities available at the Flower and Garden Festival. Guests can sample five different menu items and collect a matching stamp in the festival passport for each dish. Once guests complete their passport they can turn it in for an exclusive festival prize.
This is similar to the Wonderful Walk of Colorful Cuisine offered during the Festival of the Arts, the Holiday Cookie Stroll from the Festival of the Holidays, and Emile's Fromage Montage from the Food & Wine Festival.
All of these activities are a great way to sample dishes from each festival and the special prize at the end is a nice touch!
Menu Items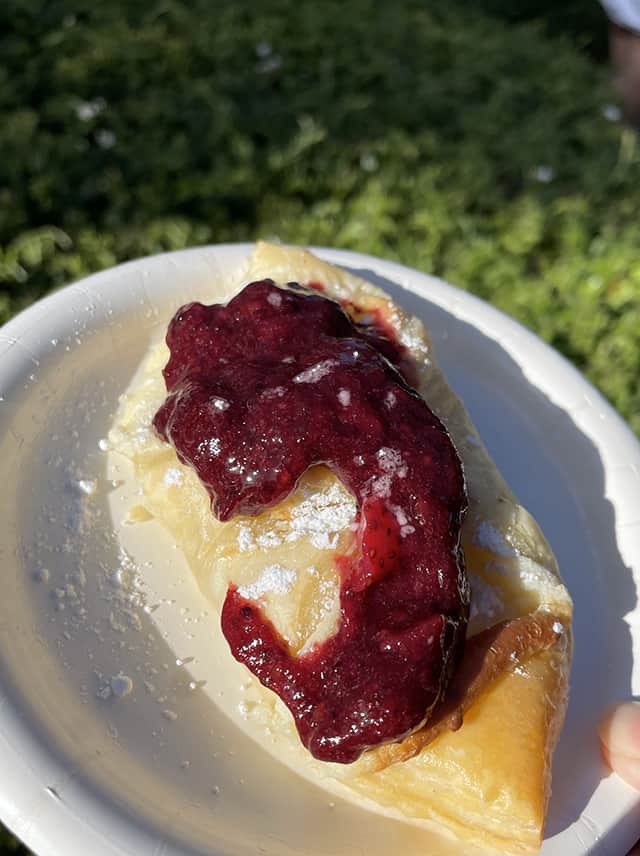 To see just what is on the Garden Graze menu, take a look at this post HERE. Prices for each menu typically range from $4 to $15, and each dish is a small portion. The portions are perfect for just yourself or for sharing.
I (Maggie) thought the Garden Graze menu had a nice variety of dishes and most of them were all something I felt like I could at least try. Usually all of the passport activities have at least one dish that I just do not like, so I was excited to be able to finally try the Garden Graze.
Corn on the Cob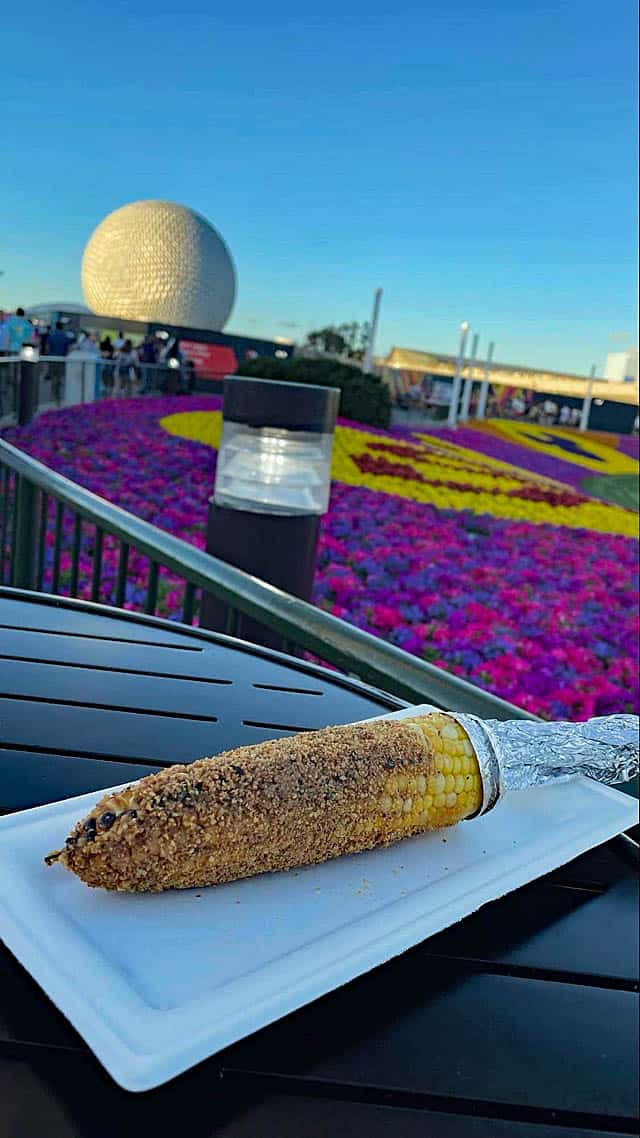 The first item on the menu is Corn on the Cob from Flavor Full Kitchen. For a review of Flavor Full Kitchen, take a look at this post HERE. I was not too crazy about this dish as I was hoping for just a little more flavor.
Disney describes the dish as having a "savory garlic spread", but the garlic taste was not very apparent, and like Susan mentioned, it tasted more like they rubbed cornbread all over corn.
There is no set order for completing the Garden Graze. Just complete your passport by July 4, 2022!
Coconut Tres Leches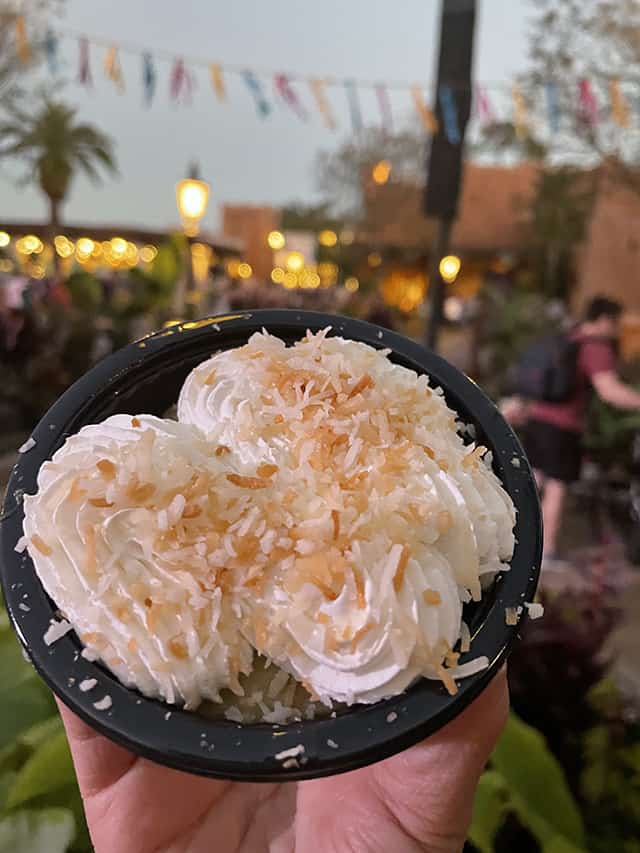 Next on the menu is Coconut Tres Leches from La Isla Fresca. This is one of the more popular festival booths of the festival. As I mentioned in my review, I am not a fan of coconut, but since this was one of the menu items to complete the Garden Graze, I felt like I had to at least give it a try.
It was not the worst thing and I did not even really notice much coconut flavor. It was light and not too milky even though the description says it's "soaked in Oat Milk, Almond Milk and Coconut Milk". Overall, it was a nice dessert item, but I probably would not have it again.
Potato Pancakes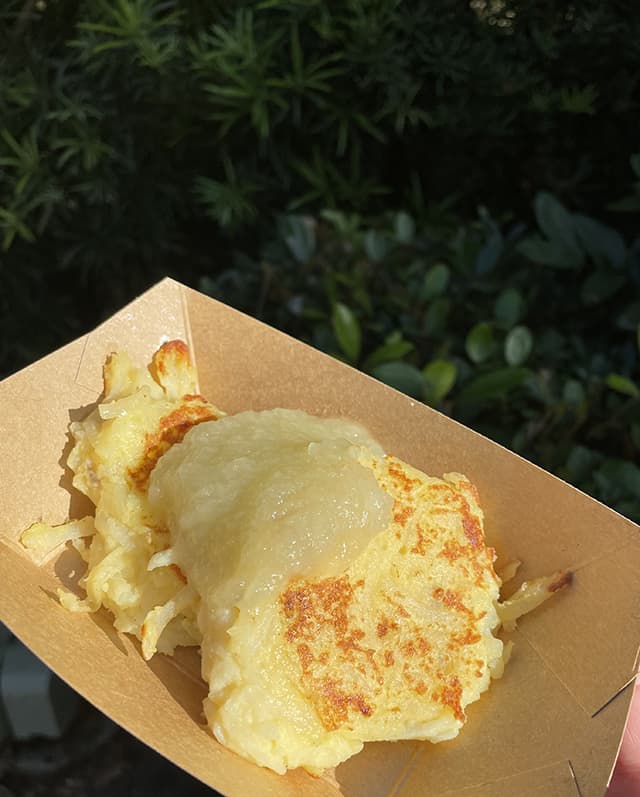 One reason I knew I wanted to try the Garden Graze was because of the Potato Pancakes from Bauernmarkt: Farmer's Market in Germany. I absolutely love potatoes! I could eat some form of potatoes all day every day if I had to.
This dish comes served with apple sauce, but I think it would have been nice if sour cream was offered as well. I thought the Potato Pancakes with Caramelized Ham, Onions, and Herb sour cream were much better than just the plain potato pancakes.
Grilled Baby Vegetables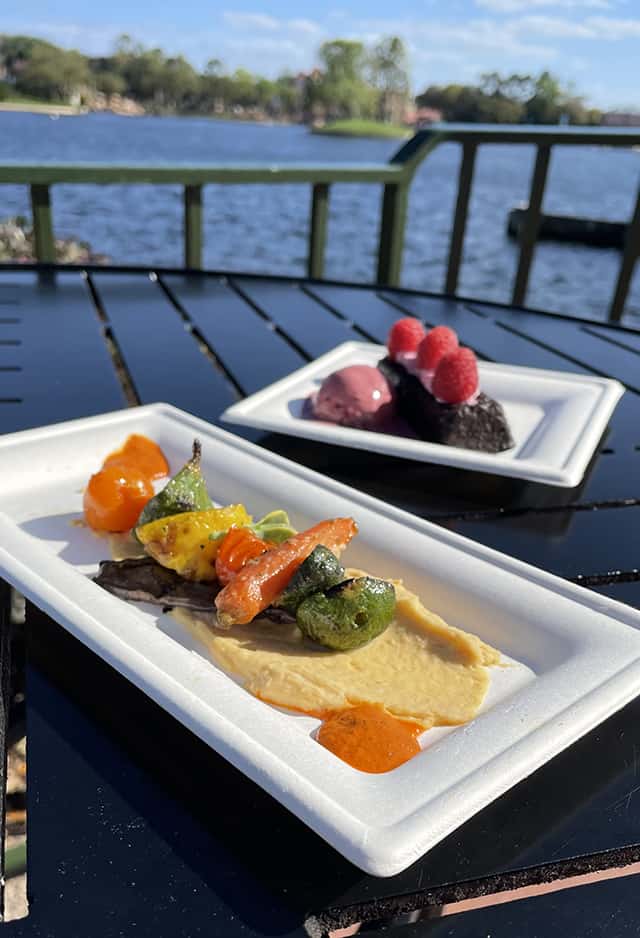 The Grilled Baby Vegetables from Trowel and Trellis were, surprisingly, my favorite item on the Garden Graze menu. They came with hummus cream and red pepper coulis.
Vegetables are not even one of my favorite things to eat, but I really enjoyed this dish. It was light, fresh, and burst with flavor.
Avocado Toast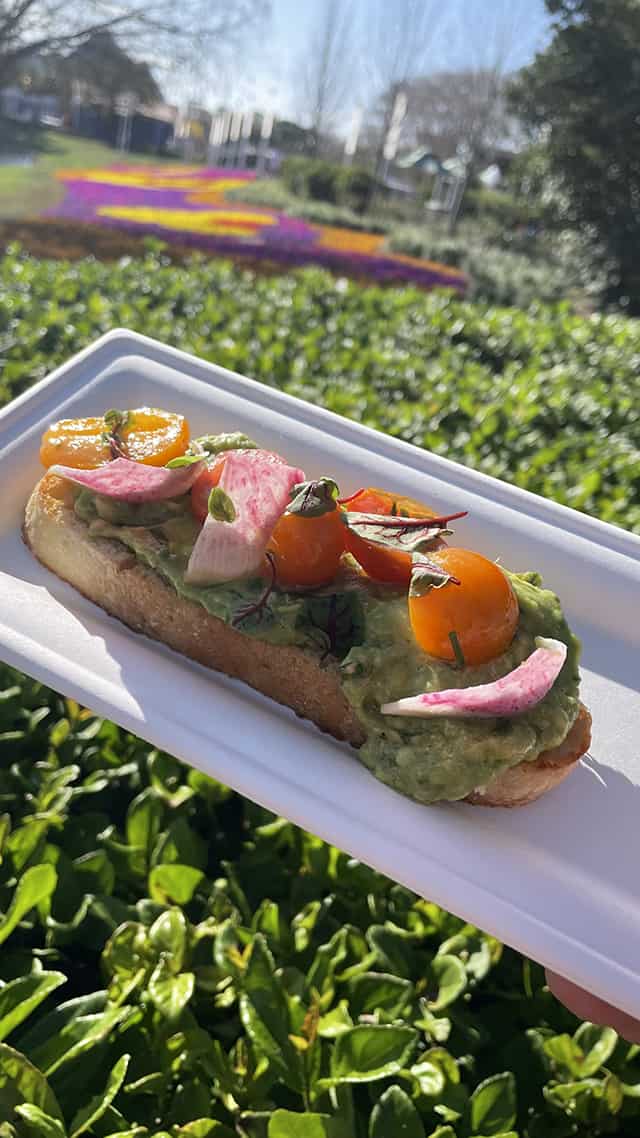 The final item on the menu was Avocado Toast from the EPCOT Sunshine Griddle near Test Track. This was another hit on the Garden Grill menu.
I really enjoyed the fresh tomatoes and ciabatta toast. The avocados were a great addition to the dish and were packed with flavor.
Is it all worth it?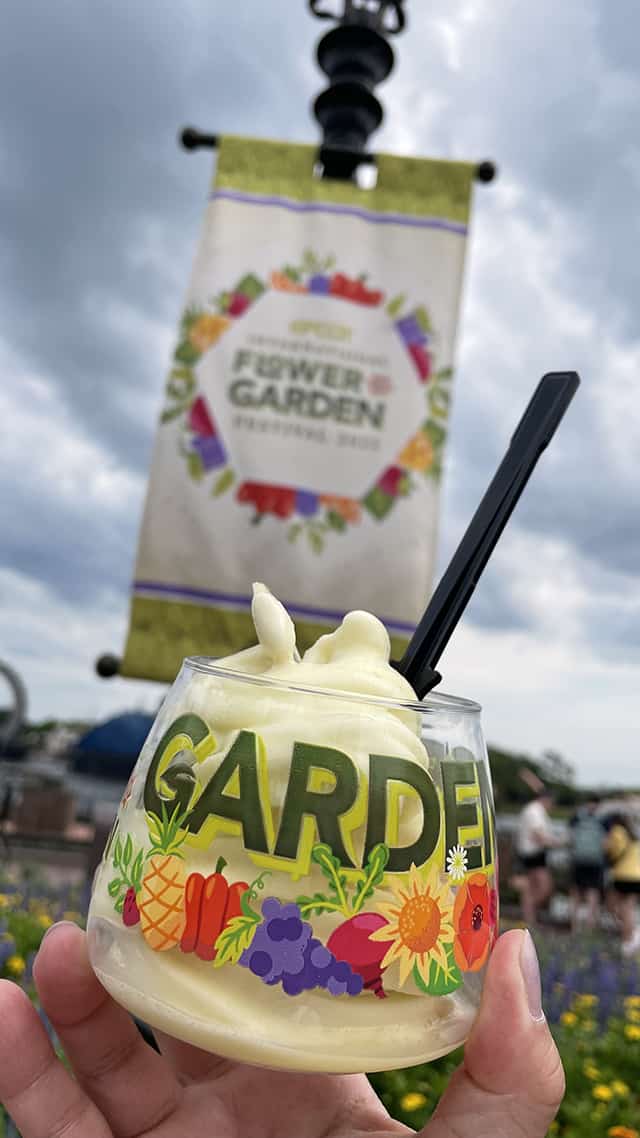 So, is the Garden Graze all worth doing? I think it all depends. Doing festival passports is a fantastic way to try various dishes. I love the variety of dishes that are offered and to be honest, I definitely would not have tried some if it were not for completing the Garden Graze.
However, these do take time and it is a lot of food. I tried all five dishes during one trip and most of them were on the same day. It might be an easier thing to complete if you are local or if you find yourself at Disney quite often.
In my case, I completed all five dishes during one trip, but I was unable to collect my prize. I had to wait until the next trip to complete it, but seeing how it can be completed during the duration of the festival is a great thing!
Completer Surprise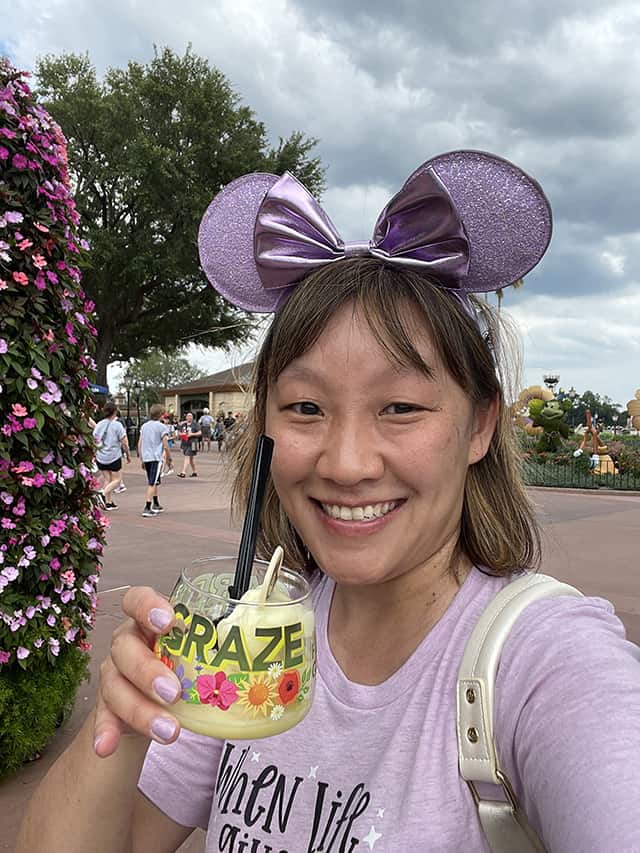 This is the face of someone who finally completed the Garden Graze after a lot of effort and time to finally receive the prize! Once you finish your festival passport, you can redeem it all for the Completer Surprise, which is a DOLE Whip® in a special festival cup.
If you are not a DOLE Whip® fan, then the entire Garden Graze might not be worth the effort. However, I love a good DOLE Whip®, so this was just perfect!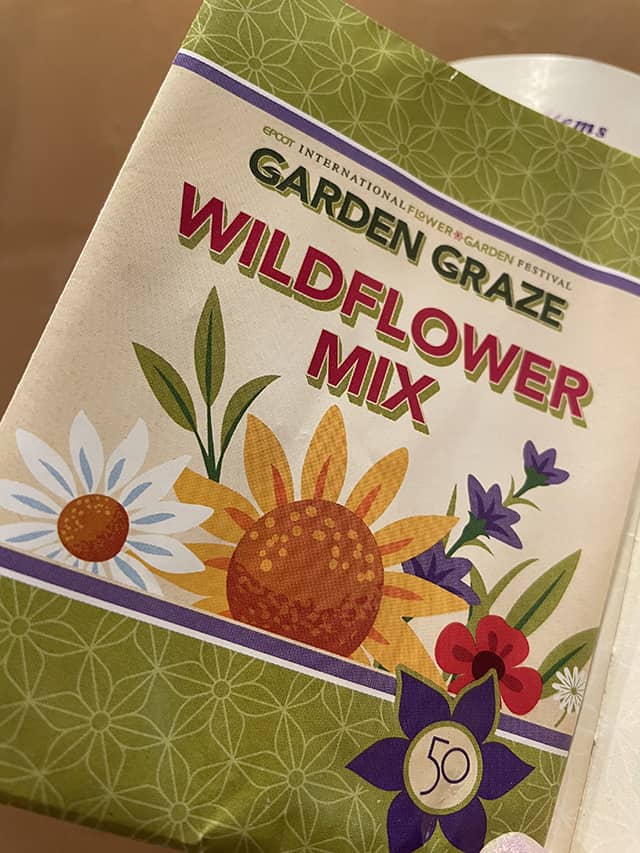 I was also surprised to find this packet of flower seeds tucked into my festival passport. I love the 50th anniversary detail on the cover of the packet.
What do you think of the Garden Graze? Have you tried any of the menu items or completed the Garden Graze? Do you think it's a fun activity to do during the festival? Tell us about it in the comments below or on our Facebook page.

Are you planning a vacation? Reach out to our trusted travel agency sponsor Authorized Disney Vacation Planner
Mouse Class Travel
!