Have you ever wanted to take a last minute trip and discovered there are not many hotels left to pick from? Read here how Disney made my hotel decision for me and why I loved it so much.
Last Minute Trip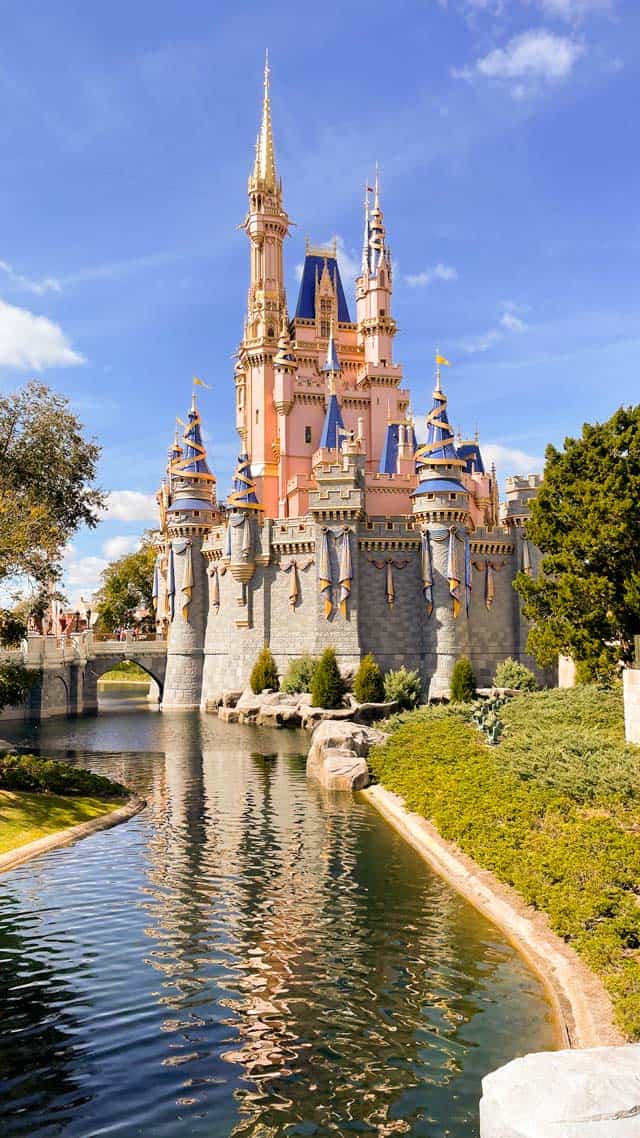 Now that Disney has moved away from all the planning, a last minute trip is a lot more doable. Remember the days of waking up early for reserving dining at 180 days? How about 60 days away if you were on site for FastPasses? (Come on Disney we still miss those!)
My family would have never thought of doing a last minute trip before, but it was much more doable than I thought. Read HERE for planning tips on a last minute trip.
Last October (2021), I saw there were still spots open for the Half Marathon over Walt Disney World Marathon Weekend. We made a quick decision once we were able to secure a room and registered for the race. Read about my return to in-person runDisney races HERE.
However, Disney pretty much made our decision for us.
Hotel Choices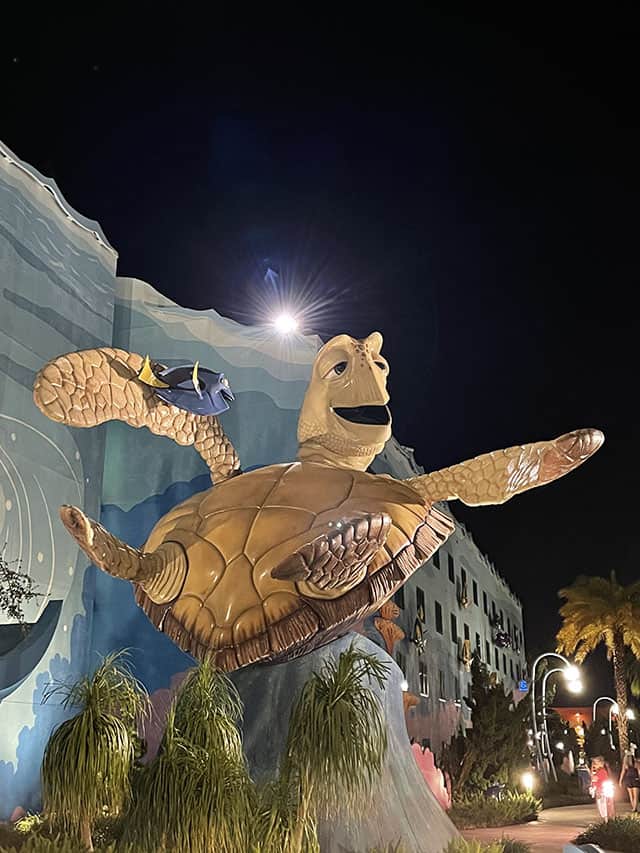 We were about 70 days out when we started looking at booking our hotel. There were definitely rooms available, but we had limited options. In our travel party, we had three adults, a child, and an infant. So we could be in any room that sleeps four, however, things would be tight trying to fit a pack and play in there.
We found two options that would best fit our family's needs and this was the Fort Wilderness Cabins or the Art of Animation Family Suites. I thought that both of these options would be great for my family, but I personally was leaning more towards Art of Animation. The theming there just screams DISNEY! If we booked here, we would have a Cars Suite! Ka-Chow! My two boys would be so excited to walk through Radiator Springs.
I was really not wanting to stay at the cabins. We would be too detached from Disney. We are always staying right in the magic, and this would just feel not like our normal trips.
Comparing The Two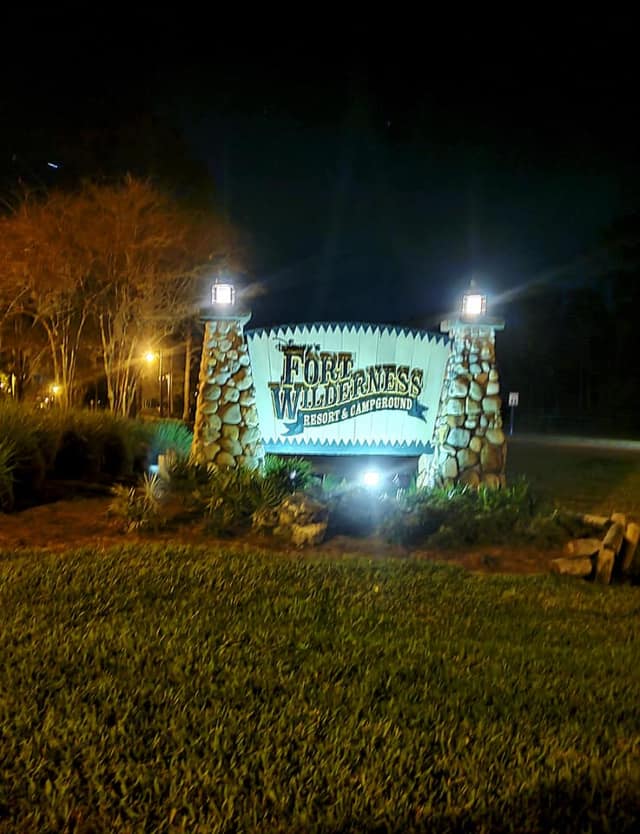 These two room styles would comfortably sleep our entire party. However, they had some differences. Let's break them down.
The cabins have a full kitchen! I mean a stove top and dishwasher! There is a full fridge as well and lots of cabinets to store your food. There is also a charcoal grill at each cabin. Downside to the cabin? There is only one bathroom! This could be a deal breaker for larger families.
In the Cars Suite at Art of Animation there is kitchenette vs a full kitchen. So you have a microwave, coffee maker and small fridge. The Car Suite does, however, have TWO bathrooms! This could be very important to get you out the door for rope drop.
Size Of Resorts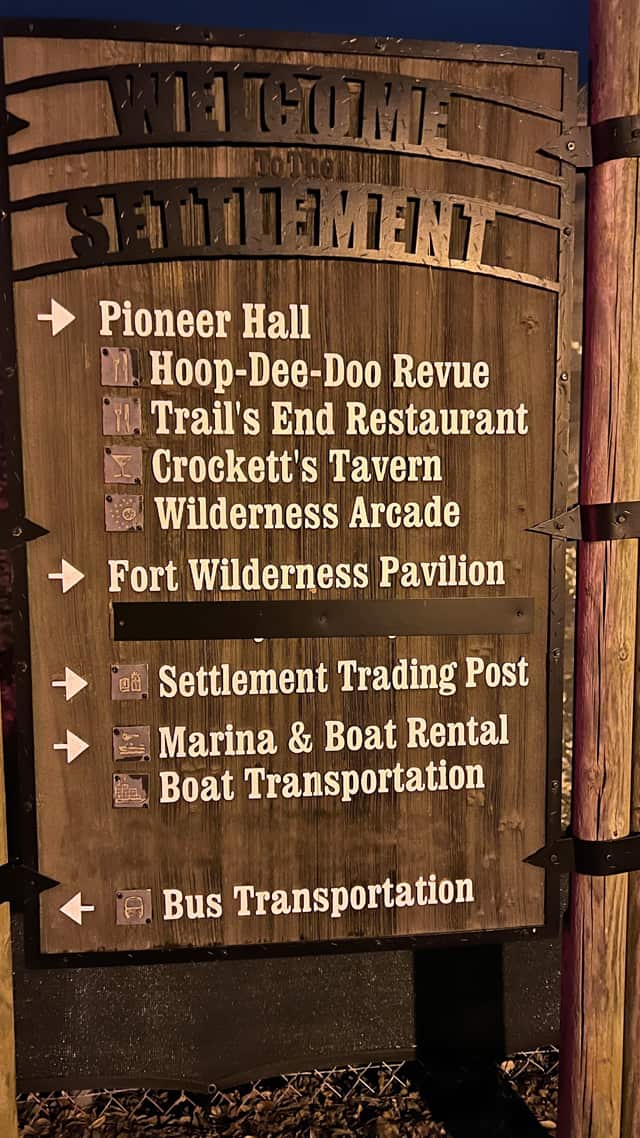 If you have ever been to the Fort Wilderness Resort and Campground, you know it's big! Many suggest you need a golf cart to truly enjoy the resort. When hearing this, I was not wanting to stay here. Again, it just felt too big and too spread out. There are several internal bus loops to get you around the park, so a golf car is not a must.
Art of Animation is easily walkable to the quick service location, so that morning coffee or late night snack doesn't take too long. I personally love the smaller resorts and felt this would be a good choice for my family.
Transportation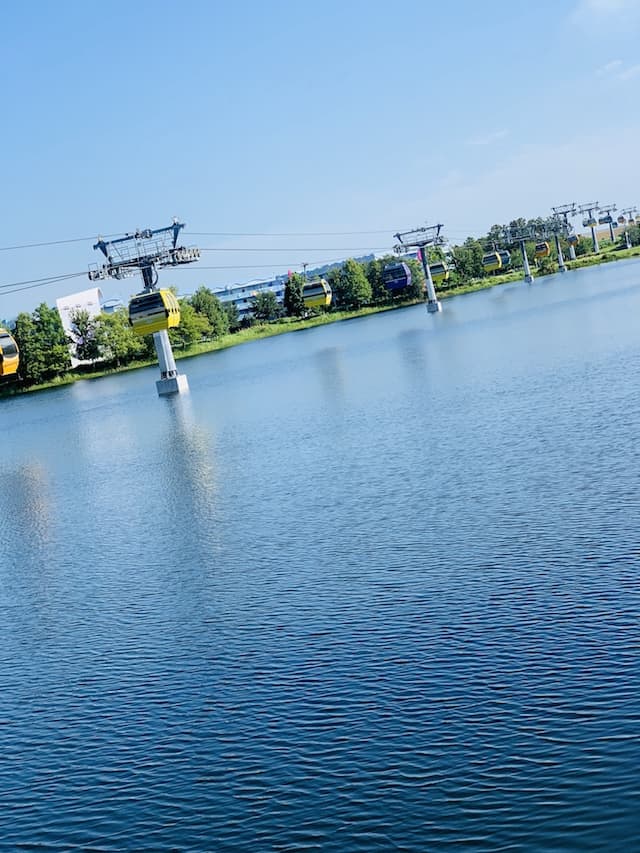 Boy! I did not know that this would be the deal breaker for my family! The main transportation to get to EPCOT or Hollywood Studios from Art of Animation is the Skyliner. My husband and mother both would not ride on these. One thing I found is the Disney bus systems to these parks from Skyliner resorts is consistently inconsistent. So sometimes there would be some buses running, but sometimes there wouldn't be.
The Skyliner is the main mode of transportation to EPCOT and Hollywood Studios from Art of Animation
If you didn't want to take the Skyliner, then we would have a rough go trying to get to the park using Disney transportation. This was very frustrating for me, as a fear of heights is very real. After hearing about the incident when they first opened, I was lucky to get my husband on them once.
I won't lie, I have been on them a couple of times, and I never like when they stop. I have a fear of heights, but I love roller coasters. It makes no sense, I know!
Figuring Out Where To Stay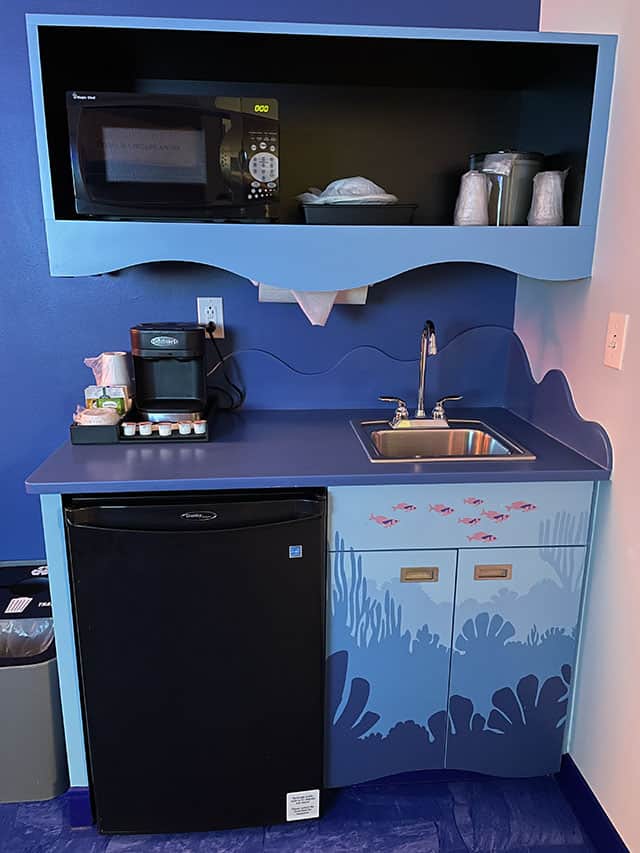 We sat down and listed out all the pros and cons for us on where to stay. My husband, even without the Skyliner concern, was wanting to stay in a cabin. I agreed if we were able to reserve a golf cart. Please note: you need a confirmed reservation in order to reserve a golf cart for a future date.
The full kitchen also played a large role in deciding where we would stay. My son was recently diagnosed with food allergies, and we haven't done any eating out until we visited Tusker House for breakfast. Read my review of that HERE. It was important to me that for most of our meals, I would need the kitchen and space to make meals for everyone.
Fort Wilderness Cabins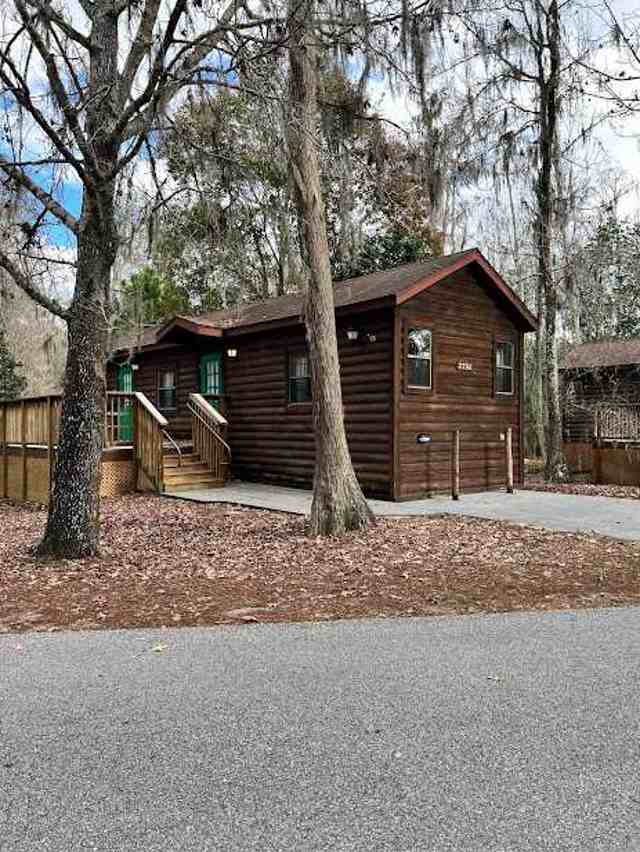 Well, Disney basically made our decision for us with the main reason being the Skyliner. However, I am so glad that they did! I am not sure if my family ever would have stayed here if we weren't given this choice. Yes, it was a large resort, but we rented a golf cart to get around. I think my boys had the most fun riding that golf cart every night and going "Loopin'."
It was a nice change of pace being at the campground. It was quiet. We would come back from the parks and could sit out on our deck. All the campers were so friendly! I never expected to fall in love with the Fort Wilderness Campground as much as I did. I now know why people come back to the Fort year after year. My family already has two more stays booked at the cabins. Be sure to check back for my review of the Cabins at Fort Wilderness, coming soon!
Have you evener had Disney make a hotel decision for you? What did you think? Did you like where you ended up? Let us know on the Kenny the Pirate Facebook page. Don't forget to join the KtP crew page too!