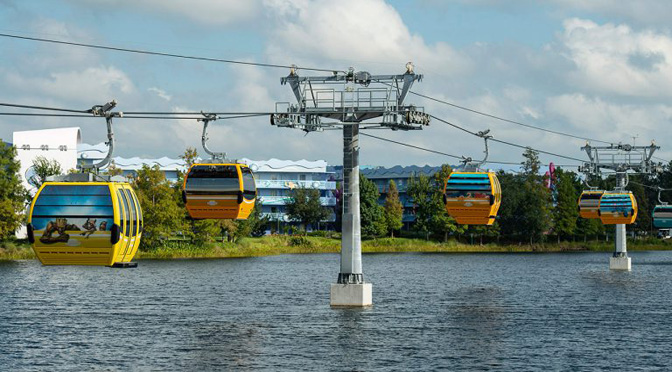 It's been six days since Disney Skyliner opened for guest use, and it's already experienced its first crash. The system has been shut down for an hour and still going.
Update 2:  By 12:30am all guests were evacuated.  Some injuries were reported and being treated but no update on severity.  The blue gondola was stuck in the Riveria station and the other cars literally crushed up against it.  It buckled the doors and broke the plexiglass on some of the cars in the station.  Some guests were in the gondolas at the time.
Update:  After 3 hours some of the Skyliner cars began moving slowly while others were being evacuated by the Reedy Creek Fire Department.
At approximately 8:00 PM, it appears as if a crash involving the gondolas took place at the Riveria Resort.  There are not a lot of details released, and it's not certain if there were any guests on the gondolas involved with the crash. However, the accident did cause a shut-down of the entire system, leaving guests stranded for over an hour and still going.
[the_ad id='41484′]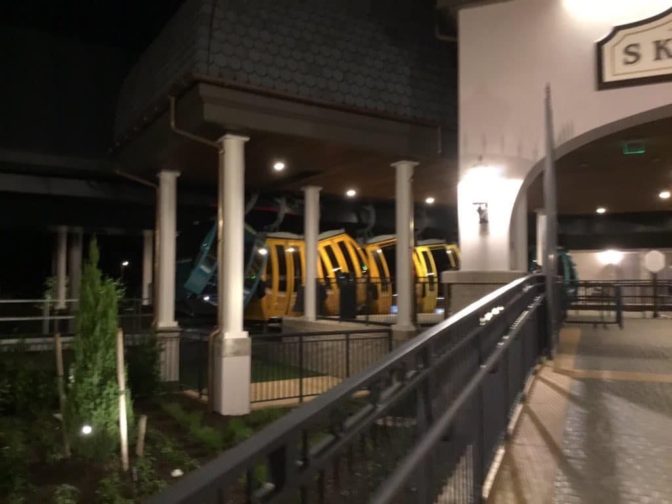 Instagram user goodedisneydays posted a photo with a caption stating that they have been stuck for over an hour up in the sky. Rescue crews were on the scene putting on harnesses in preparation.
As of 10:00 pm, the gondolas involved were separated; however, guests have yet to be evacuated.  They are reportedly being told to open the emergency kits.
We will keep you updated as the situation progresses.