Do you still miss the Sorcerers of the Magic Kingdom experience? You will definitely want to check out this awesome and FREE adventure in the Magic Kingdom.
Stepping into the Magic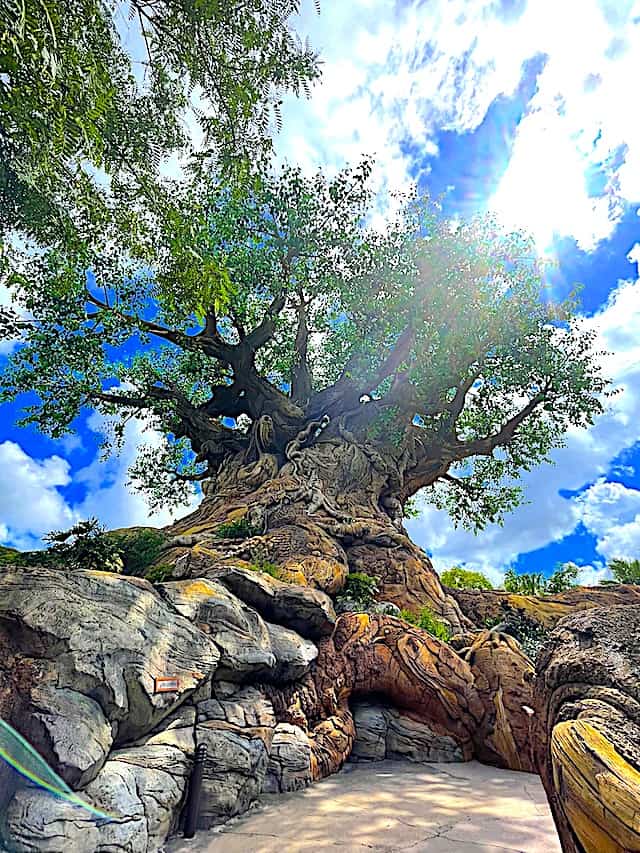 As we take trips to Walt Disney World, we enjoy the many ways that we may be able to step into the magic and do more than just attractions. Join our experience in Disney's Animal Kingdom as my (Donna) children became Wilderness Explorers.  You can also an take in the full beauty of the enchanting Tree of Life while enjoying the Discovery Garden Trail. You will not believe the gorgeous views that are available here.
Over at Magic Kingdom, hop on a raft and set sail to Tom Sawyer Island. This is a self-guided tour that allows Guests to step into the pages of the classic tales of Tom Sawyer.
Even while in the Magic Kingdom, guests can recharge their electronics and themselves just inside Fantasyland. Did you know there is a fun scavenger hunt with Rapunzel's adorable little sidekick, Pascal? Check out all of the ways you can recharge in this beautiful Magic Kingdom location HERE.
Sad Farewell to Sorcerers of the Magic Kingdom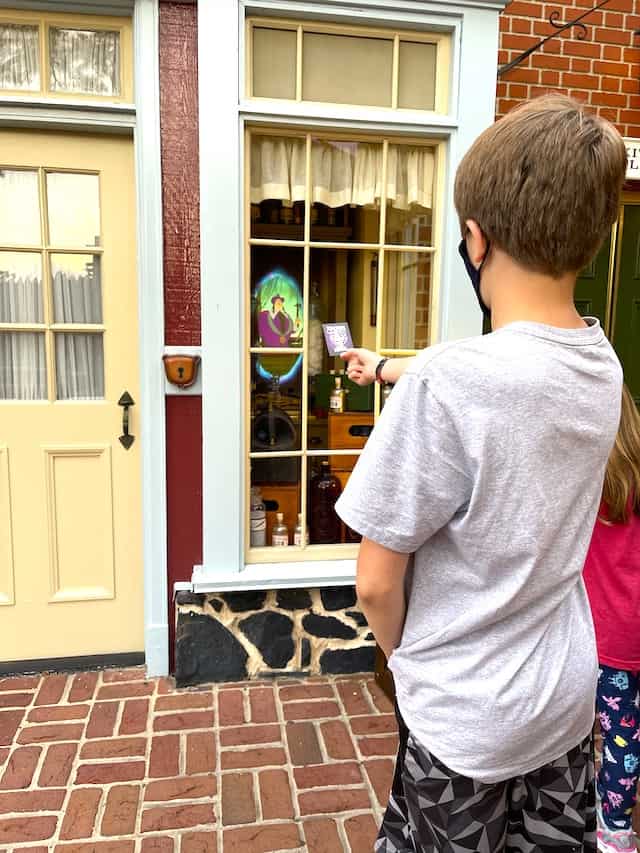 Sorcerers of the Magic Kingdom was a FREE game that you can play at your leisure in the Magic Kingdom. The adventure began by visiting the Firehouse on Main Street, U.S.A. Here you would sign up to receive your Sorcerer Key Card, Merlin's mystical map, and spell cards.
Years ago, my (Donna) family took time to participate in the Sorcerers of the Magic Kingdom game. This interactive role-playing game allowed Guests to use Spell Cards to defend the Magic Kingdom from the villains. This game is similar to a game that my children loved aboard the Disney Dream.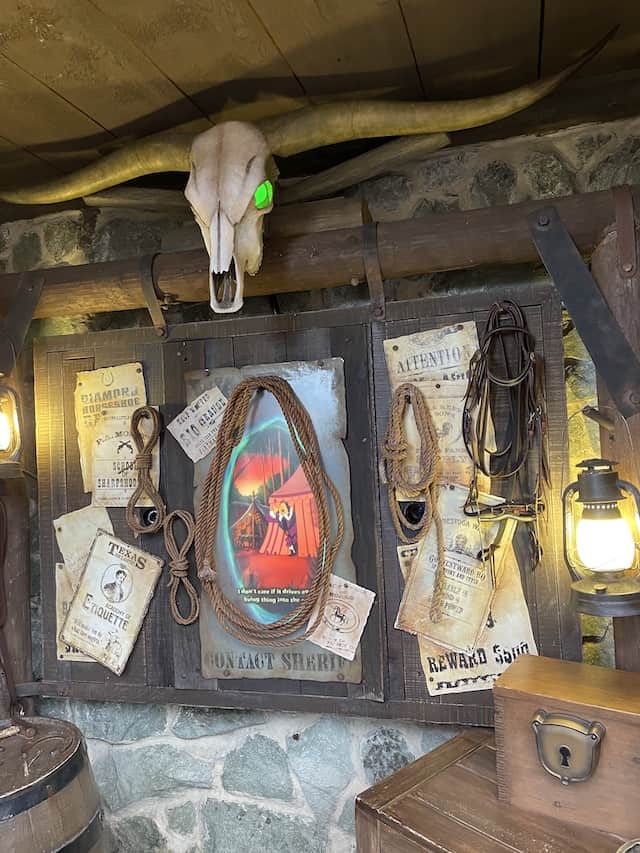 Unfortunately, the Sorcerers of the Magic Kingdom closed their magical portals on January 24, 2021. This is such a shame because this was such a fun way for Guests to experience interactive magic. We loved how this game can be played throughout the day. Disney promised that they would offer a new experience, but currently no announcements have been made.
We did, however, enjoy another fun way to spend our day in the Magic Kingdom. Climb aboard as we set sail upon a fun, interactive Pirate's Adventure.
How to Get Started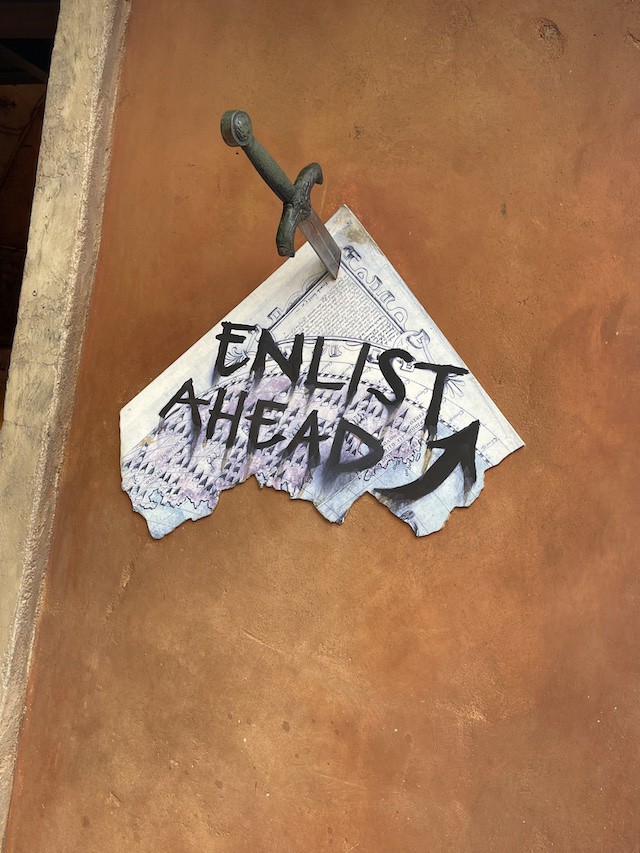 Do you want to add a bit more magic to your day at the Magic Kingdom? Back in October 2021, Walt Disney World shared that Guests can once again help Captain Jack to raid the "Treasures of the Seven Seas!"
I will be honest that I did not know that this experience even existed. The adventure begins as you start at The Crow's Nest. The Crow's Nest is located in Adventureland. After leaving Pirates of the Caribbean, take a left and walk towards Pecos Bill Tall Tale Inn and Cafe. This will be a small building to the left of the pathway.
Simply scan your MagicBand or ticket card to "pick up a talisman that magically allows you to read a secret treasure map. Then it's all hands on deck as you fend off enemies, evade capture and hunt for treasure."
How to Play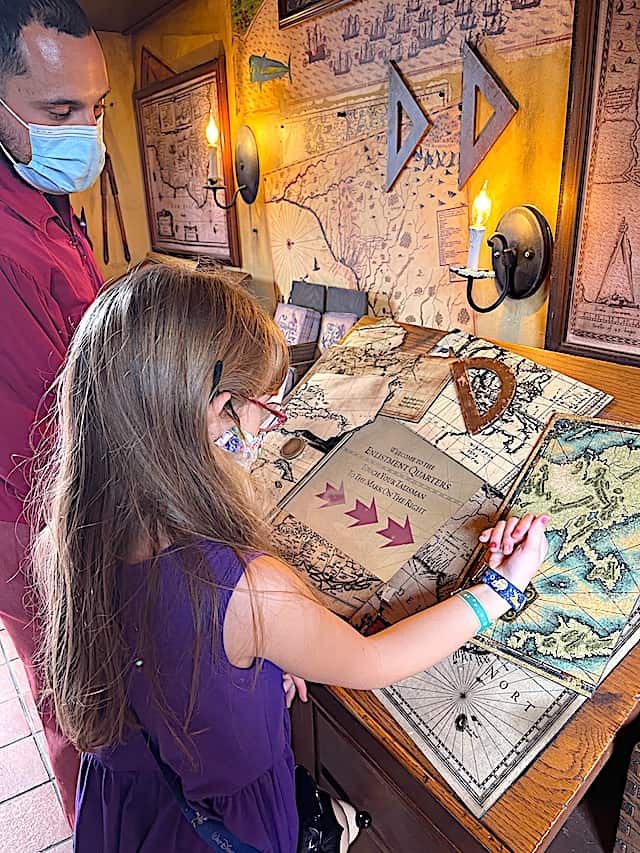 Your young Adventurer will receive a map and a Tailspin (card with a chip) to begin their adventure. Simply follow the map to locate your first clue. I will admit that at first, it was a bit difficult to locate where each clue was located. These clues really blend in with the overall themeing of Adventureland. This may also be why I did not know about this interactive game before.
There are a series of missions to complete. Once you have completed your mission, return to the Crow's Nest. You will receive a special treasure finder card. Your young bucaneer will also receive a new map to set out on their next adventure.
Here is the collection of the five maps that we collected to complete our five missions.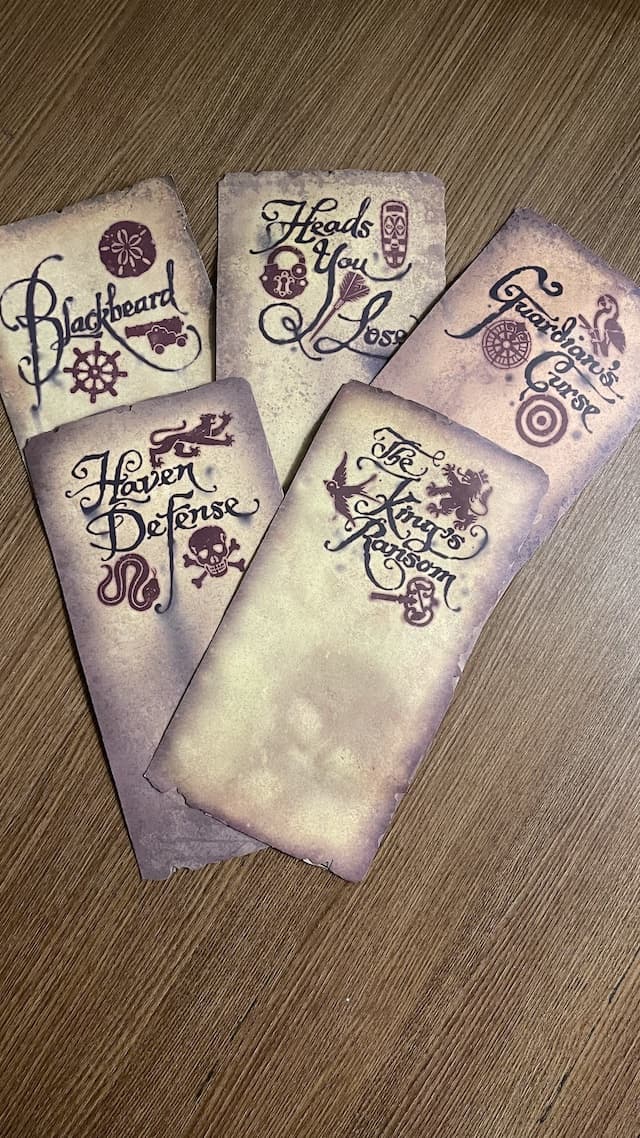 Before you know it, you will be out on yet another Pirate Adventure to help Captian Jack Sparrow locate the Treasure of the Seven Seas.
My children loved the interactive elements of each clue. Pirate skulls came alive and shared a clue for our next adventure, a cannon fired, a stone statue spoke, and even a snake tried to charm us with his magical venom.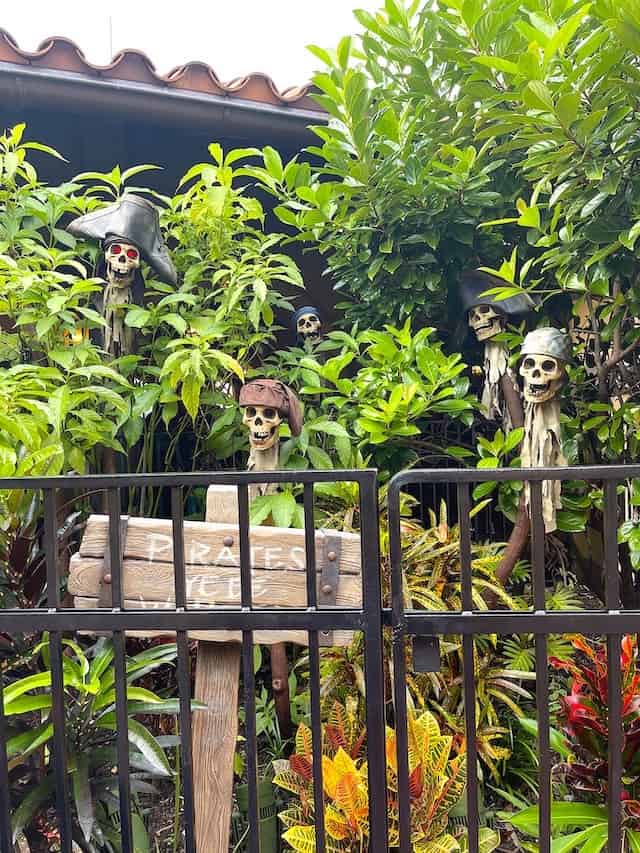 This Adventure consists of 5 missions. Once you have completed all 5 missions, you will be asked to join Captian Jack's crew and receive the GRAND PRIZE of a card signed by Captain Jack Sparrow.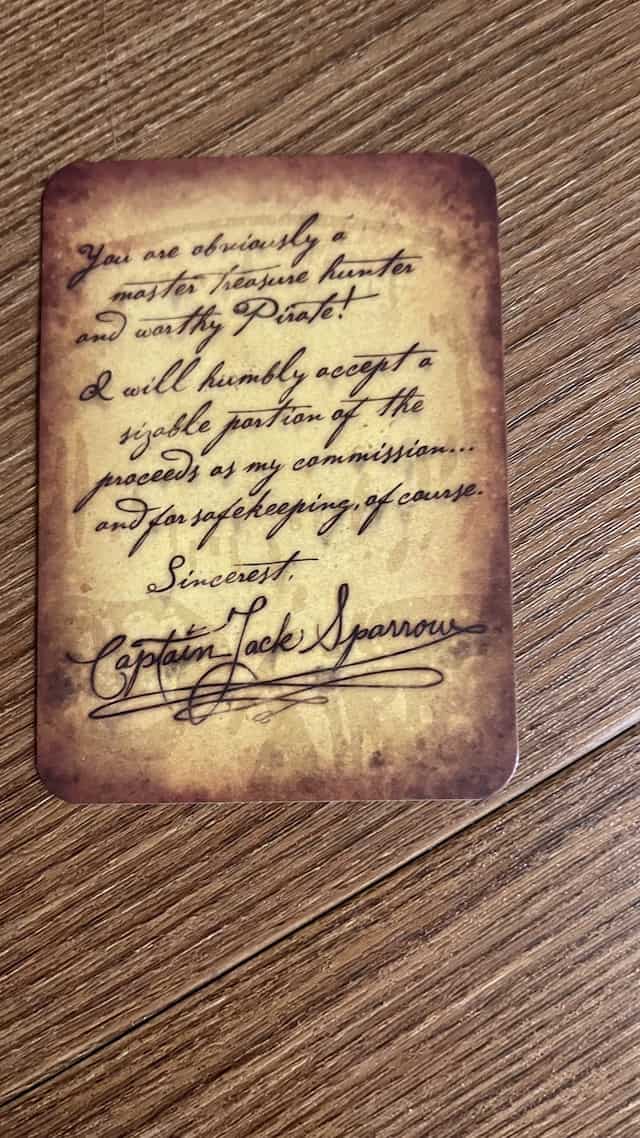 The GRAND PRIZE is a card signed by Captain Jack Sparrow.
This is a great game to enjoy that takes approximately 20 minutes to complete. However, you can complete this game by stopping and returning as needed. With all 5 missions conveniently located in Adventureland, this is a much easier mission than that of the Sorcerers of the Magic Kingdom.
To our surprise, once we completed our last mission the friendly Cast Member gave us a Lightning Lane pass to journey through the Pirates of the Caribbean. I do not think that the Lighting Lane is included in the completion of this adventure, but this was a fun extra that we very much enjoyed.
Highly Recommend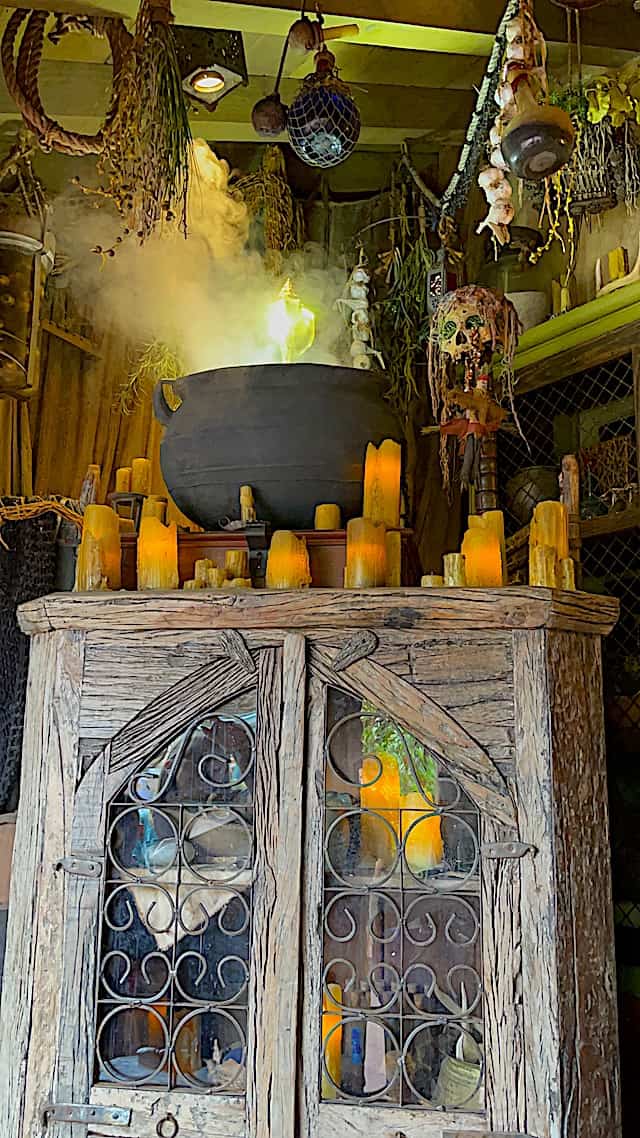 This is such a great way to enjoy a bit more of what truly sets the Disney Parks apart from all other Theme Parks. Current operating hours for this experience are 12:00 pm until 6:00 pm.
The best part of this adventure is that you can take a break mid-adventure, enjoy a ride or grab a bite to eat. Whenever it is convenient, simply pick up where your adventure stopped.
These hours may change, so be sure to check the Park map and Character Locator before you arrive for your adventure. The Pirates Adventure is a great way to enjoy a break from waiting in lines or avoid crowds for just a bit. My family typically does not take breaks during the middle of a park day but find that these adventures help to keep all of our family members happy throughout the day.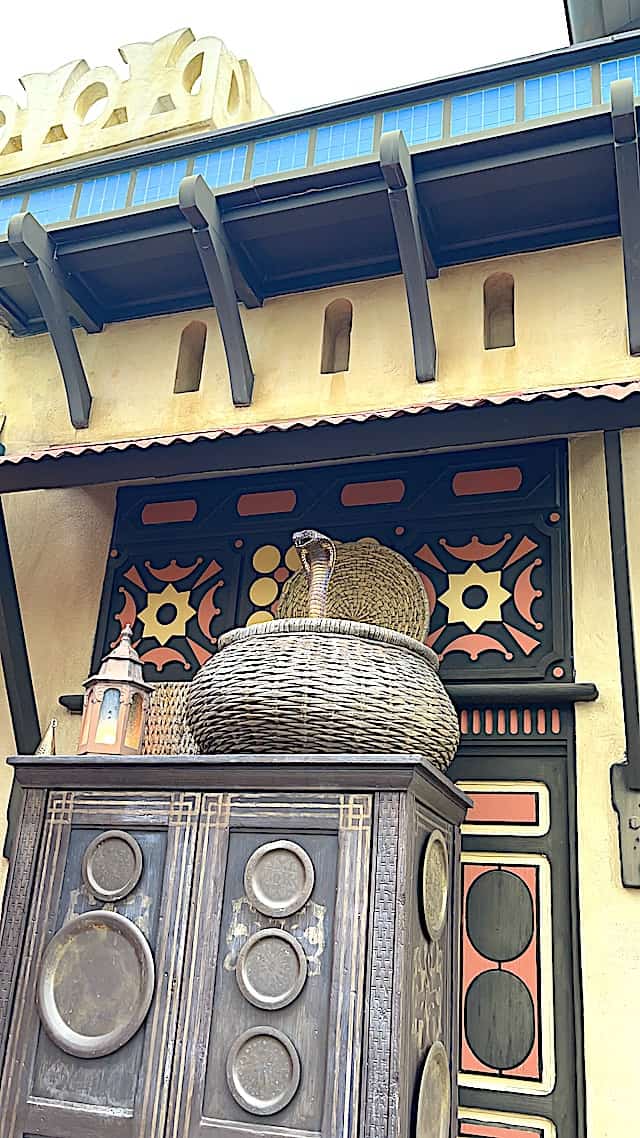 Has your family enjoyed this interactive game on previous visits? Will you be trying this out for your next trip to Adventureland? What is your favorite activity to enjoy around the Walt Disney World Parks? Share your thoughts with us on our Facebook Page.