For the past two years, the Easter Parade has been missing from the Easter celebrations at the Magic Kingdom. Check out this update to see if it will return this year or not.
Easter at Walt Disney World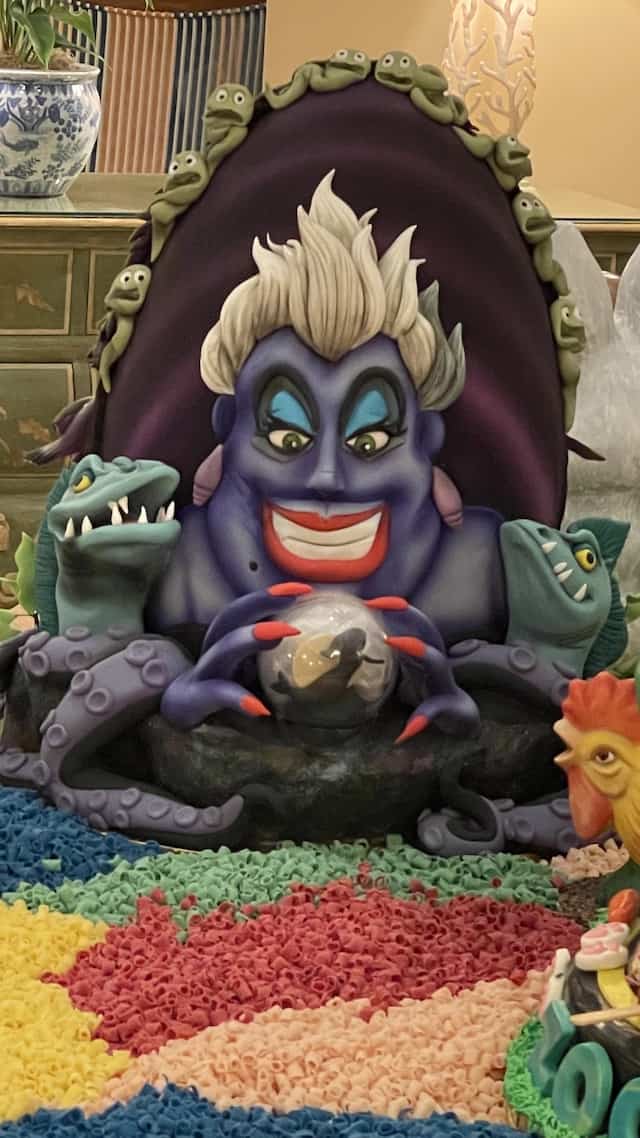 There are many great Easter offerings found throughout the Walt Disney World Resort. Walt Disney World has rolled out so many great snacks and treats for this Easter season. Be sure to check out the Easter Foodie Guide to see all that is available at both Walt Disney World and Disneyland.
Check out the beautiful egg displays at the Grand Floridian, the Contemporary Resort, and the Resorts along the Boardwalk. Also check out all of the fun surprises that Guests can enjoy at Walt Disney World for Easter HERE.
Past Easter Highlights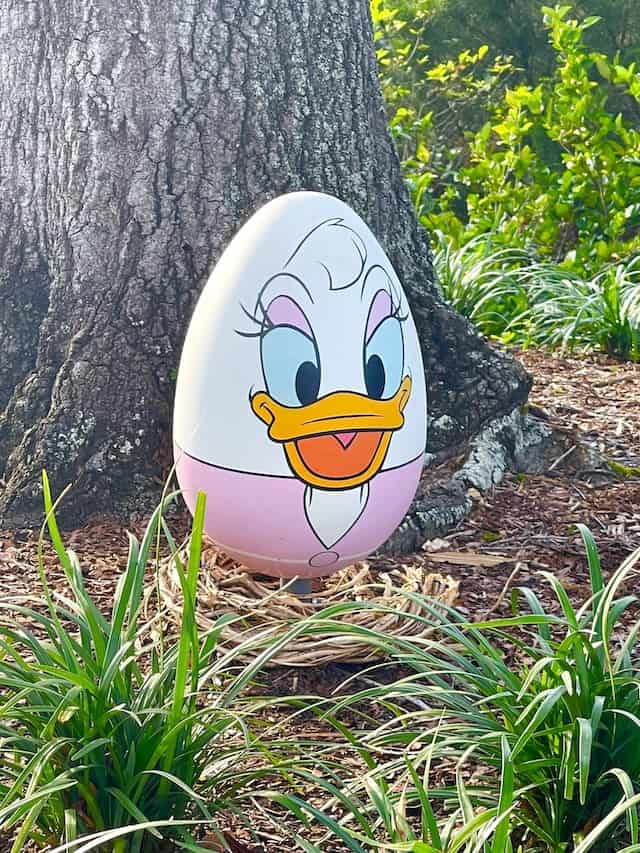 The Happy Easter Parade was once a televised parade that aired on Easter Sunday from 1985 until 1999. Even though this parade is no longer televised, Guests were still able to enjoy the beautiful Easter pageantry of this unique celebration in the park.
Of course Mr. and Mrs. Rabbit are the Grand Marshalls of this parade. Also featured are many rare characters such as characters from Fantasia and operatic Clara Cluck.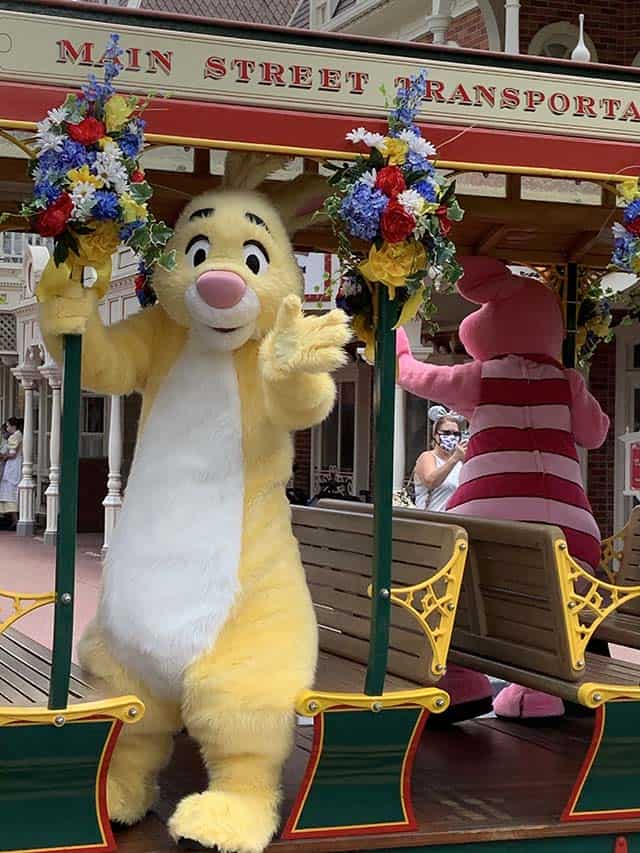 What would an Easter parade be without our favorite Disney rabbits. Included in this parade are Thumper (from Bambi), Rabbit (from Winnie-the-Pooh), the White Rabbit (from Alice and Wonderland), and Miss Bunny (also from Bambi).
Guests can also see a beautiful processional of the Azalea Trail Maids. The Azeala Trail Maids consist of a group of 50 high school seniors chosen every year to serve as "Official Ambassadors" from Mobile, Alabama. These young ladies wear Southern-Belle dresses in perfect pastel colors.
Interestingly enough, only one young lady wears pink in this processional. This is the elected queen of the Azalea Trail Maids. With beautiful pastel dresses and parasols in hand, this is such a beautiful part of the Easter Parade at the Magic Kingdom.
Will there be an Easter Parade this Year?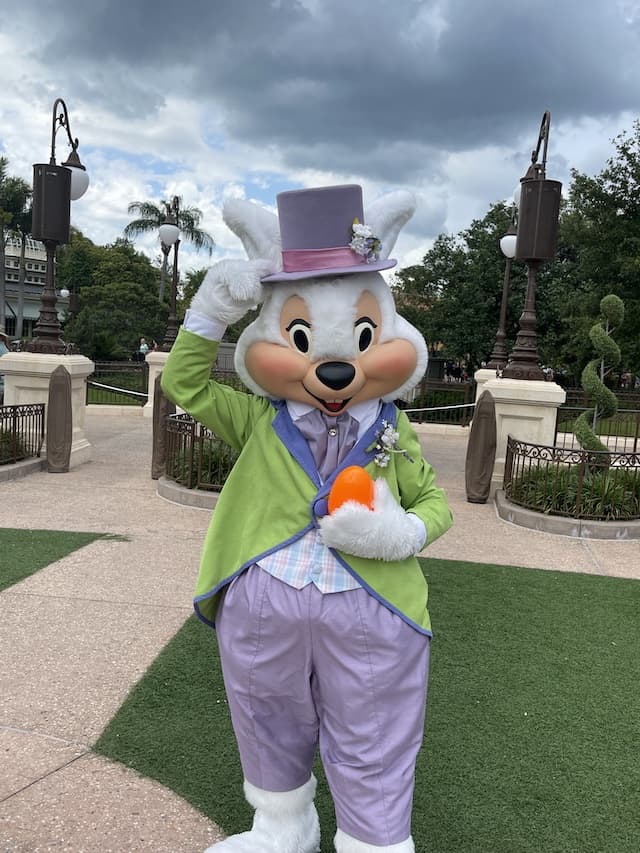 We have FANTASTIC news! After a two year closure, the Easter parade will return to the Magic Kingdom. Guests visiting the Magic Kingdom on Easter Sunday, April 17th can enjoy this brief parade prior to the Festival of Fantasy Parade at 12:00pm and 3:00pm.
The Easter Parade can be enjoyed on both April 17th and April 18th before the Festival of Fantasy Parade at both 12:00pm and 3:00pm.
This parade will also delight Guests on Monday, April 18th before the Festival of Fantasy Parade at 12:00pm and 3:00pm as well. This is such a great surprise for Guests to enjoy this special parade with their loved ones for the Easter weekend. With the return of entertainment and character hugs (very soon) it truly feels that the Disney Parks are more magical than ever.
Update: The above schedule was shared by a Cast Member. Guests shared that the Easter Parade was also enjoyed by Guests on Saturday April 16th as well.
Have you visited the Disney Parks for the Easter holiday? What was your favorite part? Which Disney snack would you want to try first? Share your thoughts with us on our Facebook Page.