It's Easter time and there is no better place to celebrate this holiday weekend than at Walt Disney World. Check out all of the great food, fun characters, and entertainment to enjoy.
Easter Snacks Galore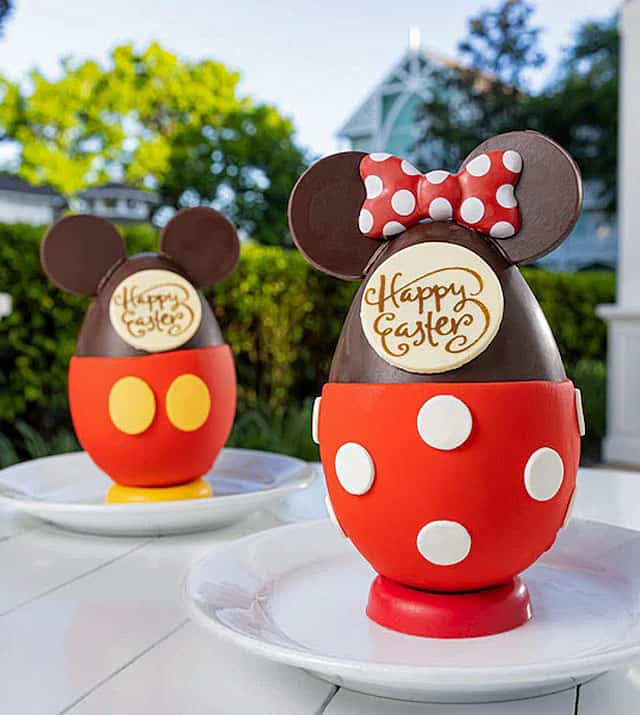 Walt Disney World has rolled out so many great snacks and treats for this Easter season. Be sure to check out the Easter Foodie Guide to see all that is available at both Walt Disney World and Disneyland.
Over at the Grand Floridian, Guests are lining up to visit the Grand Cottage. The Grand Cottage offers an array of delicious sweet treats inspired by Easter. Available items include hot cross buns, chocolate bunnies, carrot cake, festive cupcakes, rice cereal treats, and more.
Guests can visit this snack stop daily from 9:30 a.m.-5:00 p.m. Check out the great decorations and beautiful treats available at the Grand Floridian HERE.
Beautiful Egg Displays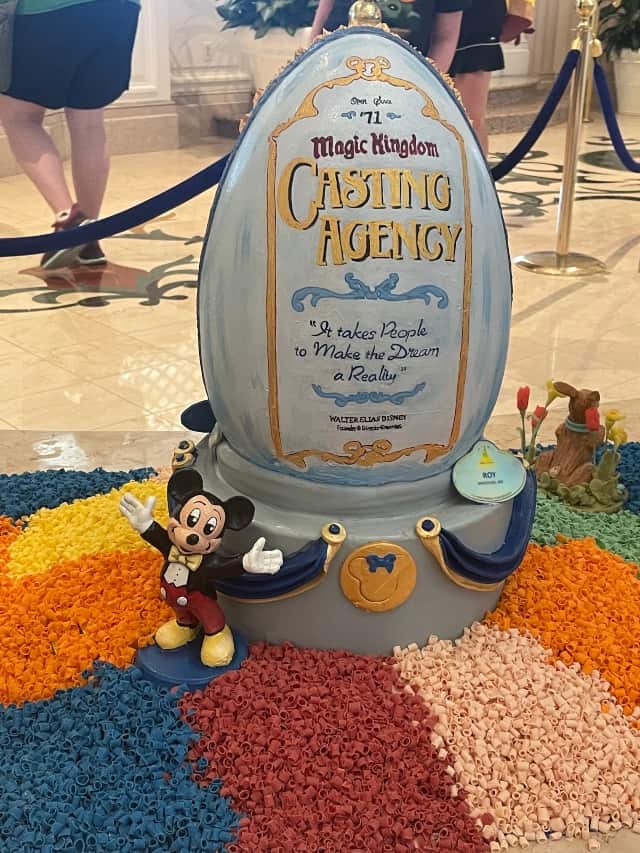 Many Walt Disney World Resorts also offer breathtaking egg displays in their lobbies. At the Grand Floridian, there are 25 unique eggs that feature many of our favorite characters, films, and attractions. Each display weighs any where between 9 to 100+ pounds and stands 16-30 inches heigh. Check out many of these great decorative eggs HERE.
These eggs will be on display until April 18th.
But there are even more decorative eggs to behold through the Walt Disney World Resort. You will not want to miss this tour of the eggs at Contemporary Resort and the Resorts along the Boardwalk.
Easter Egg Hunt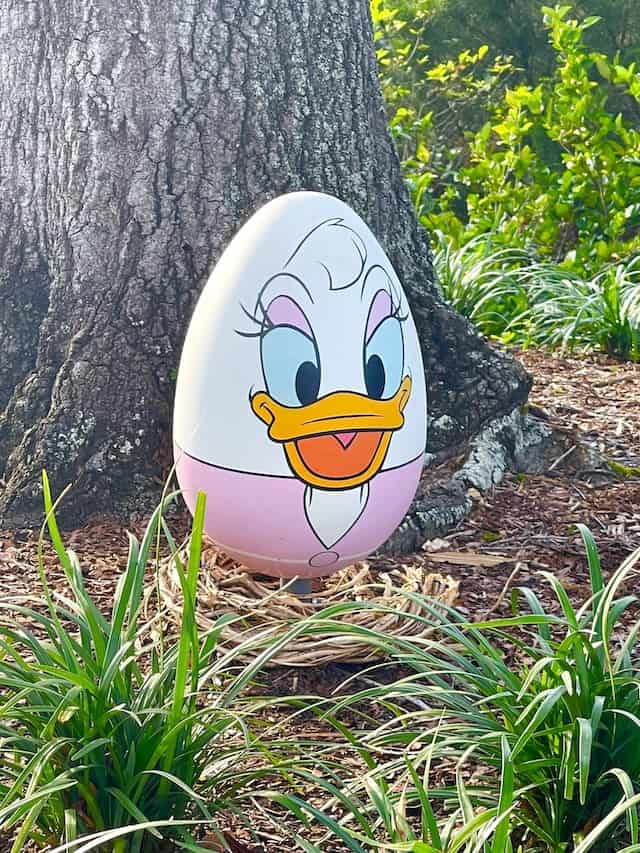 Are you looking to add a bit of Easter fun to your upcoming Disney trip?  EPCOT's Egg-stravaganza Scavenger Hunt began on March 31, 2022. Guests can purchase a scavenger hunt map for $9.99 and then begin hunting for the special character eggs hidden all throughout EPCOT.
This is such a fun activity for both the young and the young at heart. As Guests make their way throughout the World Showcase, they will spy our favorite characters on Easter Eggs. Once you spy an Easter Egg simply attach the coordinating sticker on your scavenger hunt map. Check out the prizes for the scavenger hunt HERE.
Rare Character Sightings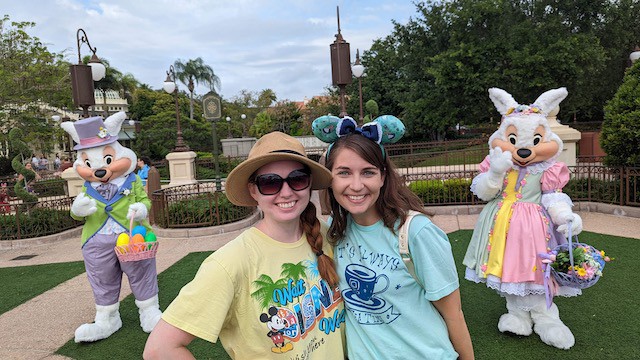 Time to tie on your Easter bonnet because characters are out to greet Guests at Walt Disney World. As in previous years, both Mr. and Mrs. Bunny are greeting Guests in the Magic Kingdom. If you are an avid Character Locator than this is definitely a rare character to add to your collection.
Both Mr. and Mrs. Bunny are located on the Hub Grass near the seating area for Casey's Corner. The magic began for Guests early in the week and has continued throughout the week for this fun character sighting.
Unfortunately, they are still meeting characters with social distancing in place, but this is still a great place to capture a fun photo.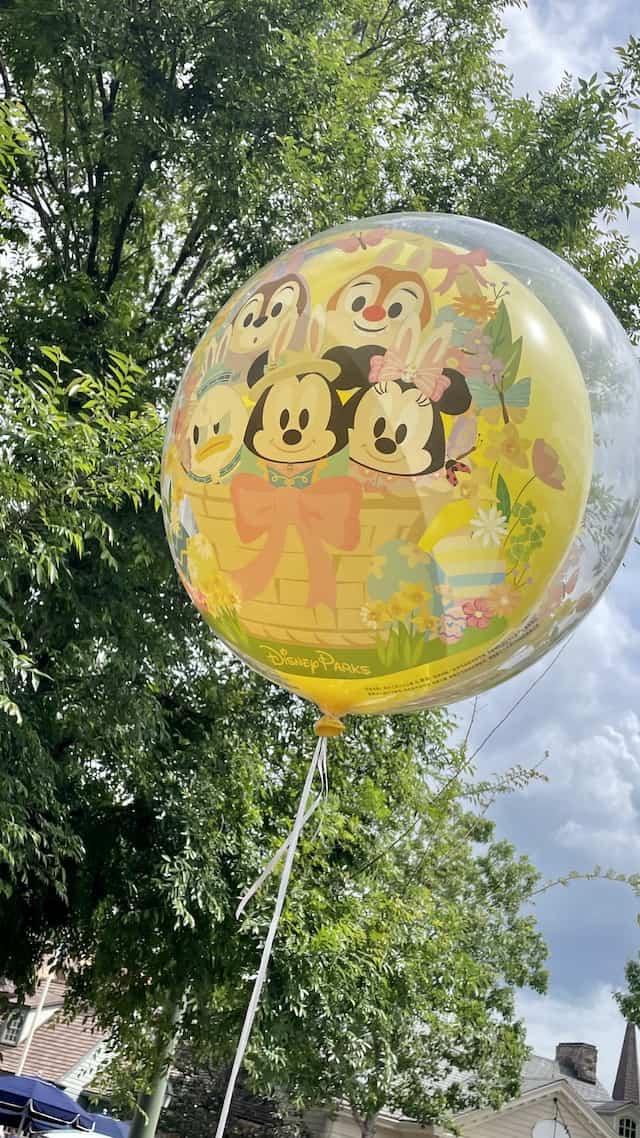 Guests can also bring home a bit of the Easter magic with this adorable Easter balloon. This would be adorable in spring photos and be a fun keepsake to bring home too.
Spring Cavalcade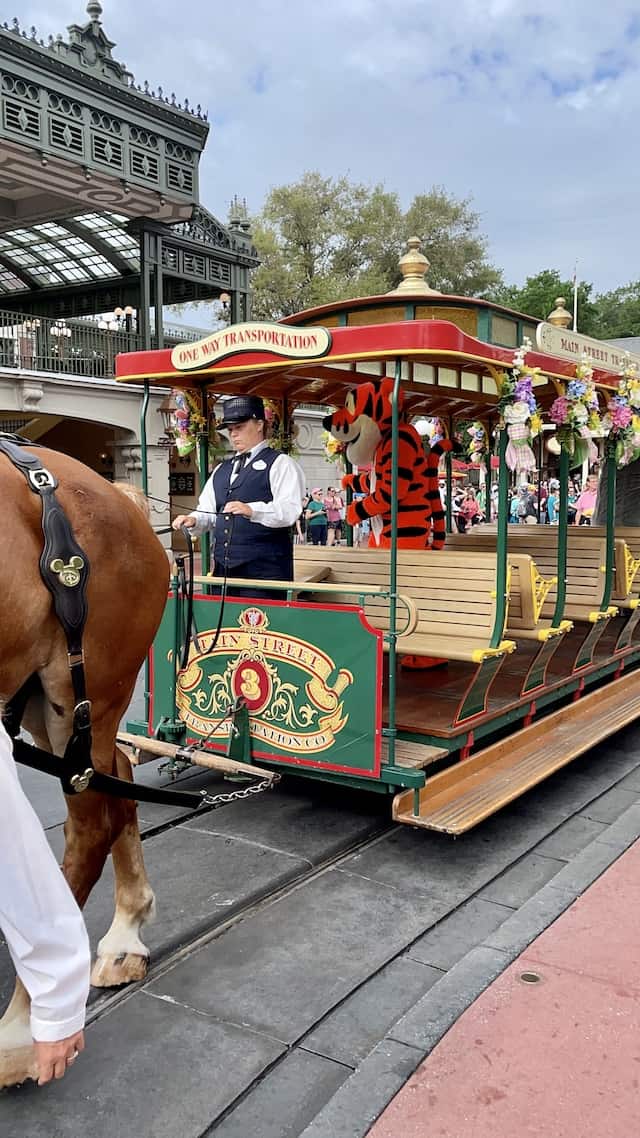 Guests can now see a fun spring overlay with Winnie the Pooh and his pals from the Hundred Acre Woods. The trolley is decorated with beautiful spring floral bouquets as Tigger and Eyeore wave to Guests.
Pooh is a-buzz with excitement for spring in his adorable bee costume. Piglet is dressed as a beautiful butterfly complete with antenna as well.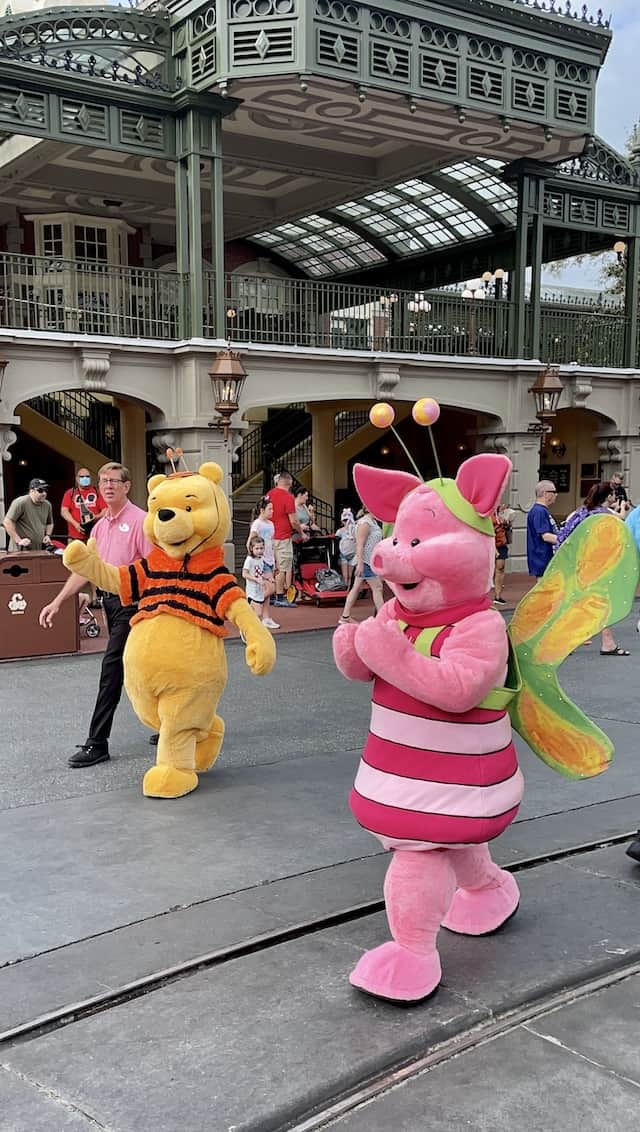 This was such a fun and unexpected spring overlay for this cavalcade. We are unsure if this overlay is just for Easter weekend or if Guests may also enjoy this for a few more weeks as well.
Spring MagicShot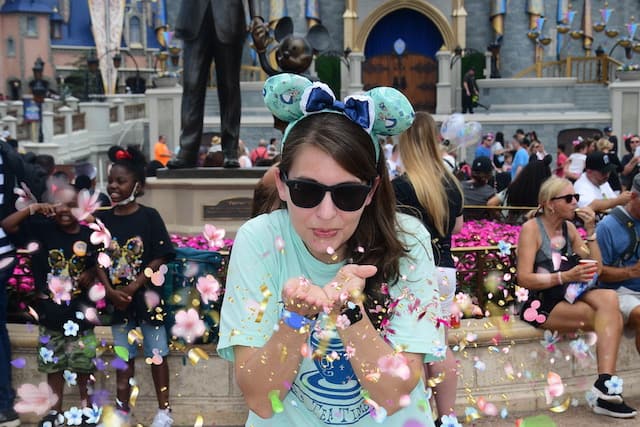 In the Magic Kingdom, we were delighted to receive a special spring MagicShot. The PhotoPass photographer offered the "confetti" MagicShot. At first we thought this was simply the 50th Anniversary MagicShot. This MagicShot is currently available for the Easter weekend. We hope that it may be available for a bit longer for Guests.
Have you visited the Disney Parks for the Easter holiday? What was your favorite part? Which Disney snack would you want to try first? Share your thoughts with us on our Facebook Page.