EPCOT's Flower and Garden introduces a brand new garden experience! Learn all about it right here.
Flower and Garden Festival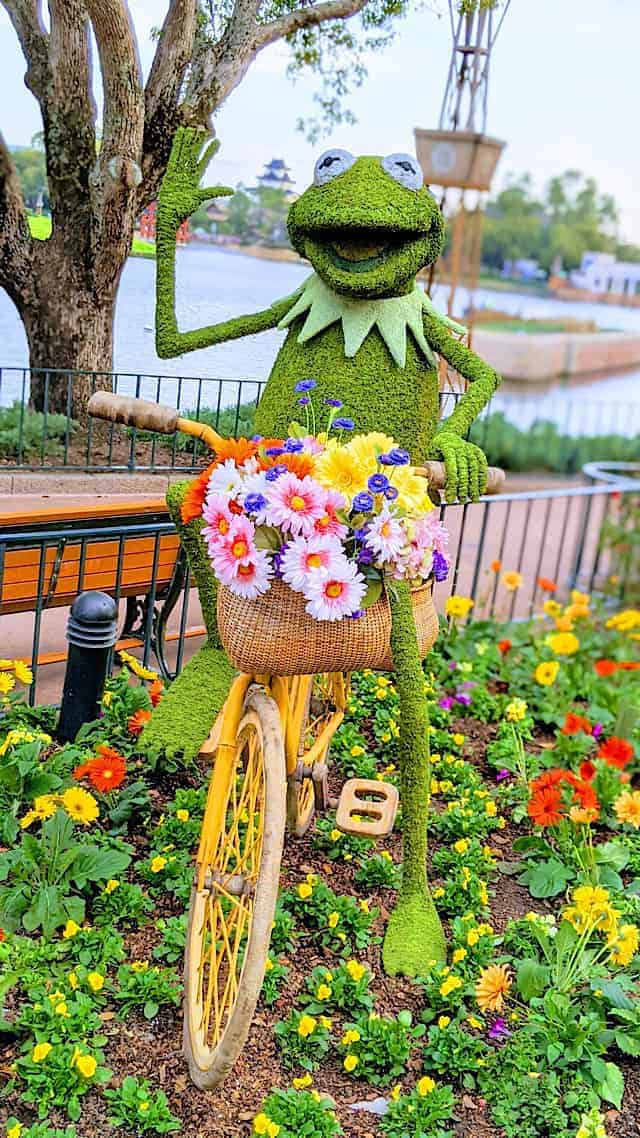 International Flower and Garden Festival is the most beautiful of all Epcot's festivals. Returning in spring 2022, step into brilliant gardens, themed topiaries, a rockin' concert series, guided tours, and so much more.
There is so much to see and discover at Epcot International Flower and Garden Festival. This springtime event takes place from March 2 to July 4, 2022. Check out our complete guide to EPCOT's 2022 Flower and Garden Festival HERE.
Blossoms of Fragrance Garden
EPCOT's brand new Blossoms of Fragrance garden has six stations that thrill the senses. Presented by Scentsy, fragrances in this area feature floral, fruity, citrus, spice, woods, and fresh aromas. Let's dive deeper into this amazing garden.
Floral
This garden area is filled with lilacs and violets! I (Susan) can't wait to smell them since these are 2 of my favorite flowers! Scentsy describes this area as full-bodied, floral fragrances.
Fruity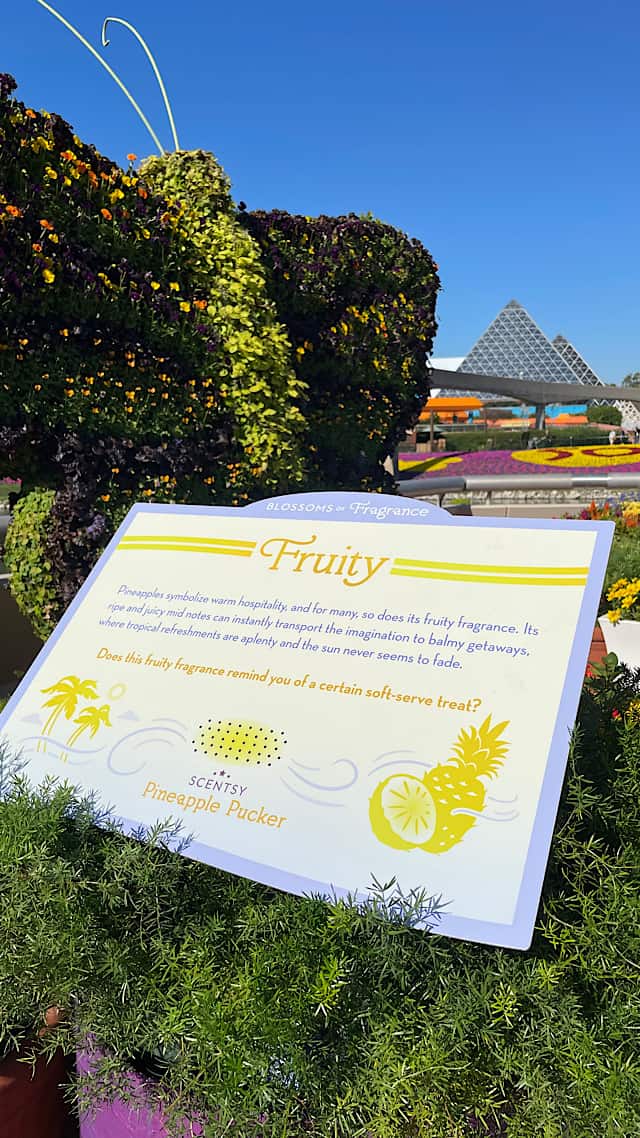 Next, this section features our love of fruit. More specifically, pineapples capture our attention here. Pineapples symbolize welcoming hospitality and tropical treats, such as Disney's Dole Whip! Yum!
Citrus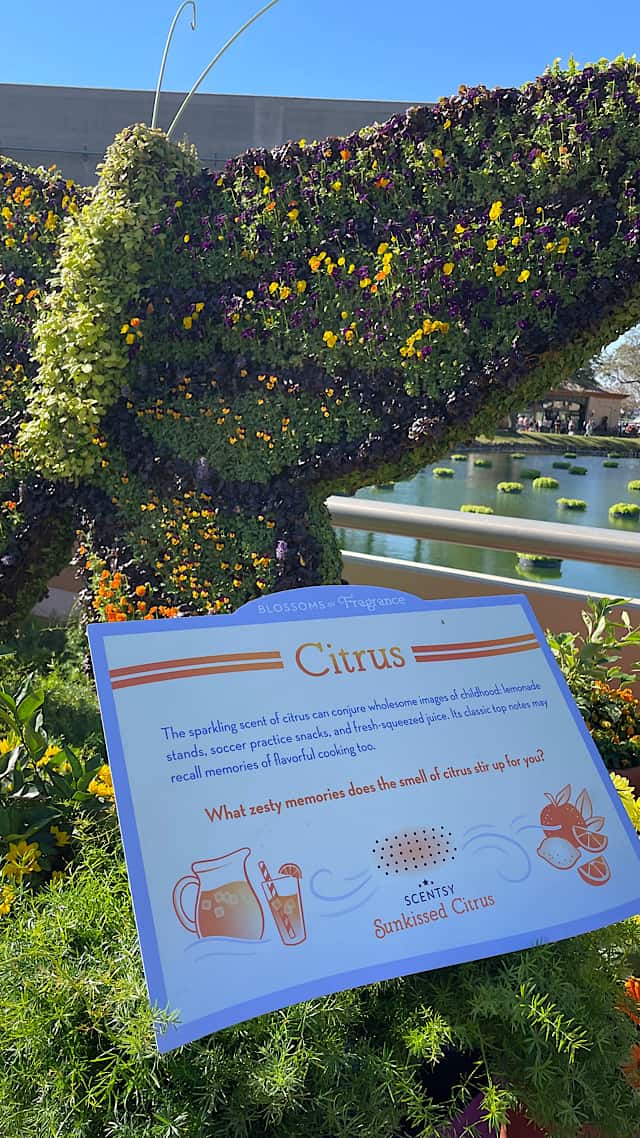 When seeking scents to fill my home, I tend to go for citrus smells. Guests can take in sun kissed citrus aromas. After all, what's more tasty than lemonade or fresh-squeezed orange juice?
Spice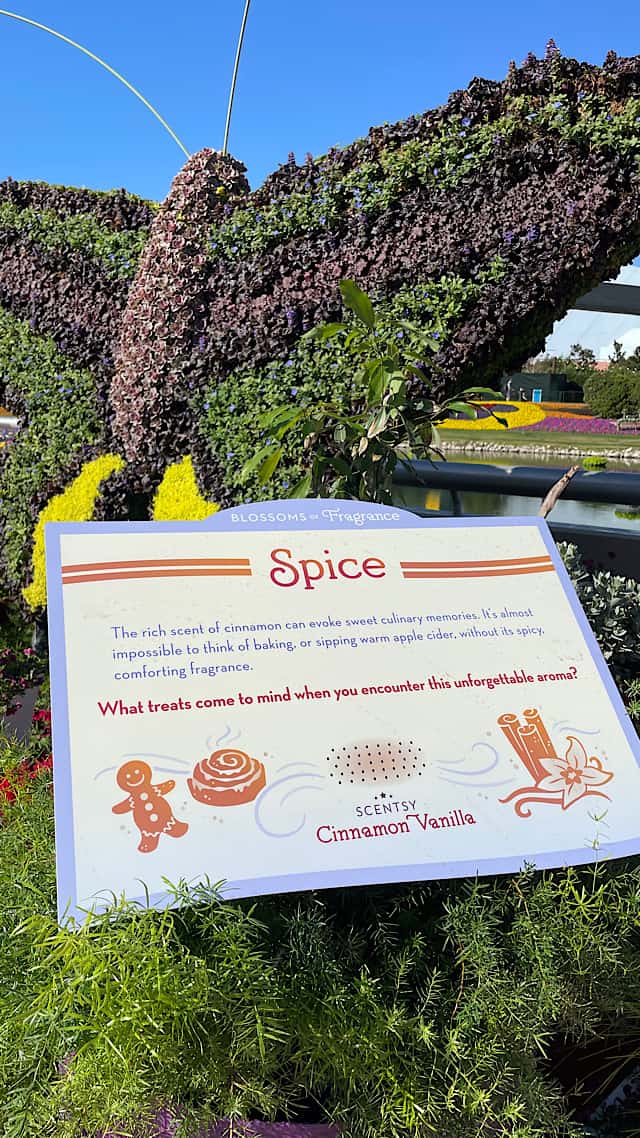 Fourth, check out the spice section. One of my favorite spice fragrances is cinnamon, especially during the holiday season. What's your favorite spice scent? Disney describes this area as bringing back memories of cinnamon and warm apple cider.
Woods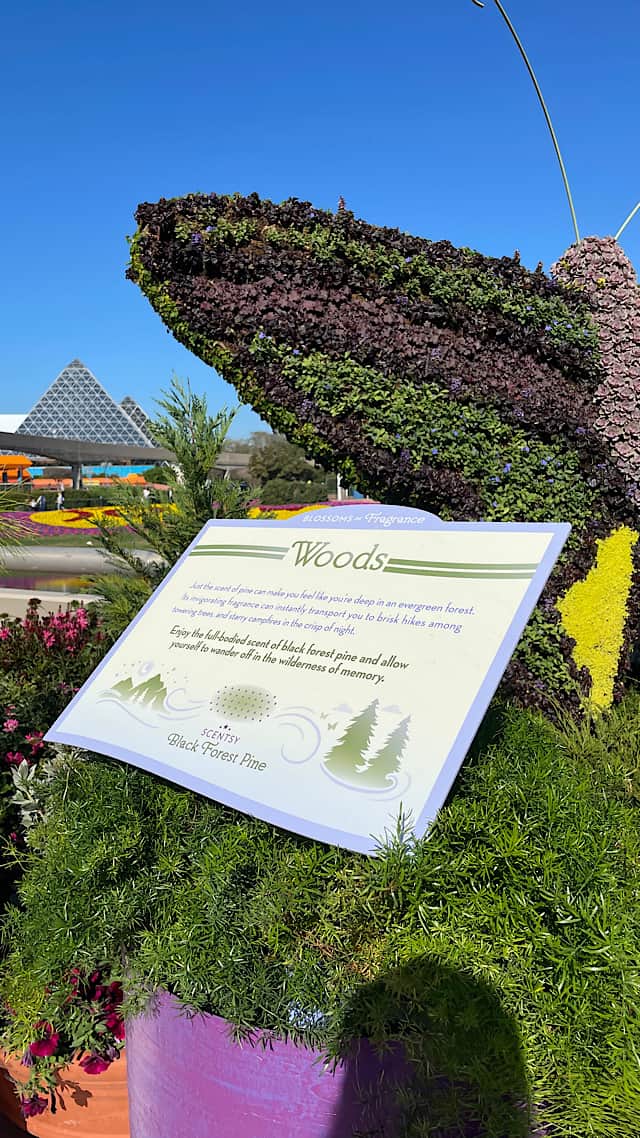 Scentsy gives us the Woods section featuring the small of Black Forest Pines. Think of memories walking through pine forests after a rain shower.
Fresh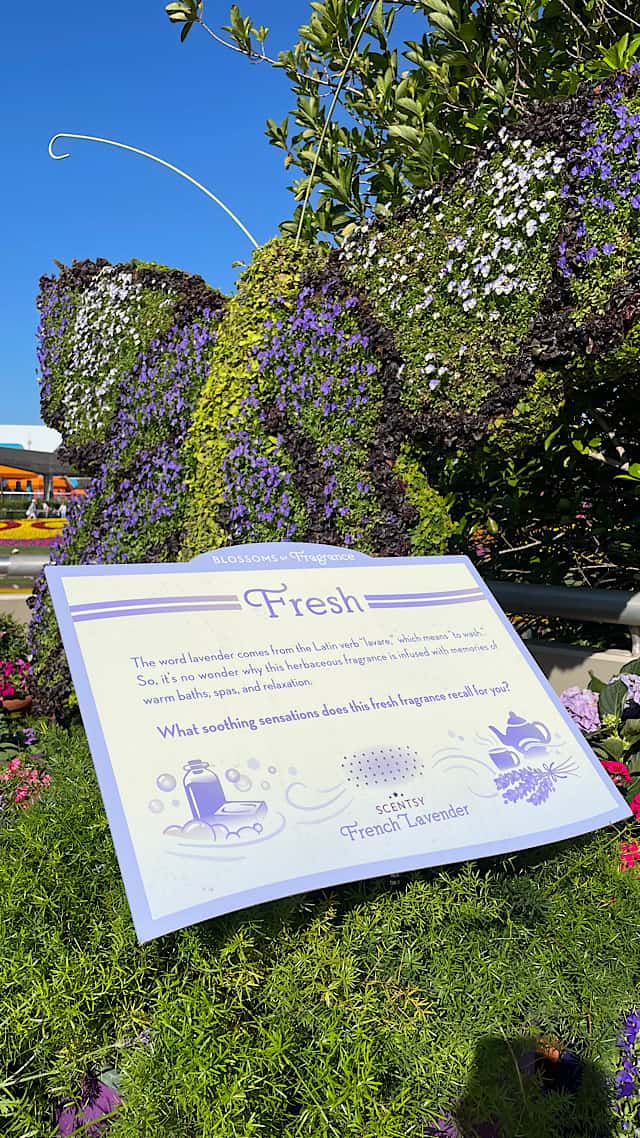 Last but not least is the fresh fragrance of French Lavender. I'll definitely linger here! The smell of linens sprayed with French Lavender essential oils is so calming.
Butterflies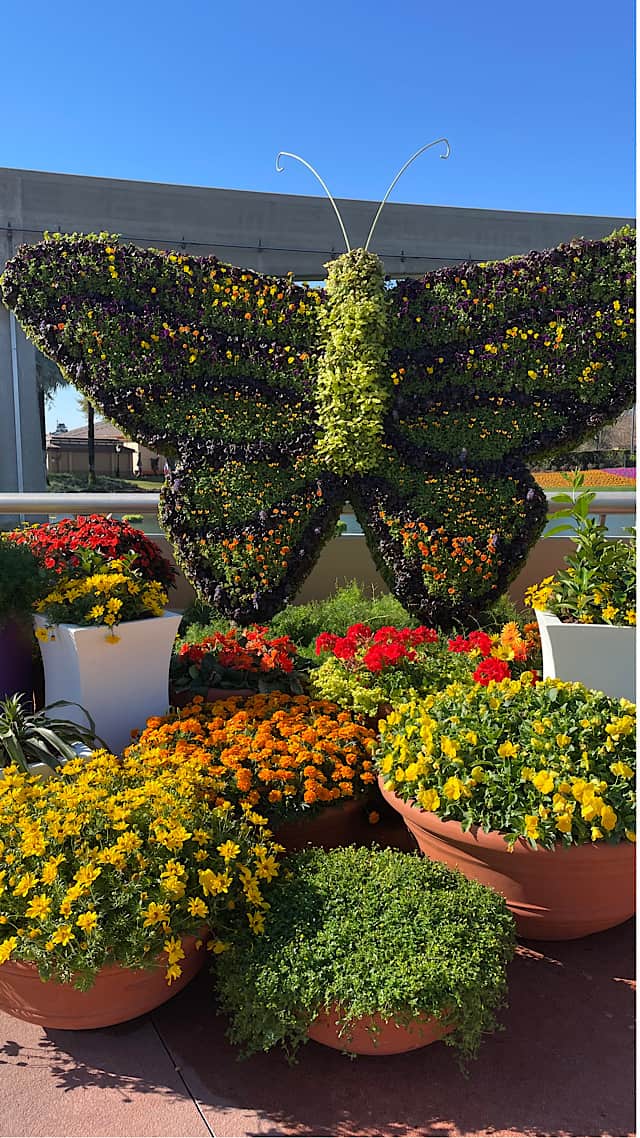 Visitors see larger-than-life butterfly topiaries at this garden too. Don't forget to visit Bambi's Butterfly House to view real butterflies.
Are you excited about all of the new things at EPCOT's Flower and Garden Festival? Will you visit the Blossoms of Fragrances garden? Tell us about it in the comments below or on Kenny the Pirate's Facebook page or in our friendly Facebook crew!