It's Halloween at Disney parks, and guests aren't the only ones celebrating. Special Disney friends are in on the fun, too!
Halloween at Disney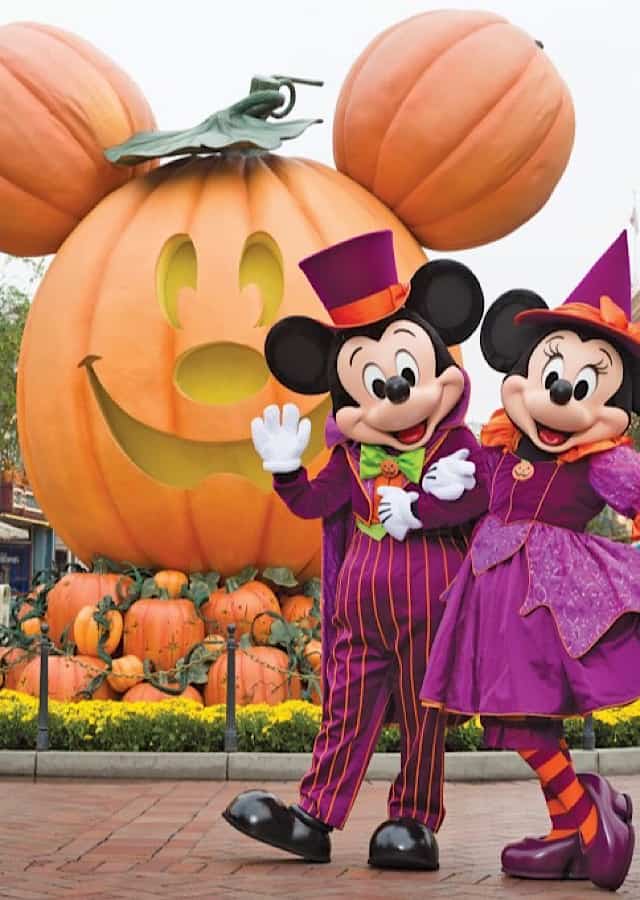 Halloween is one of Disney's biggest annual festive celebrations. The Magic Kingdom gets a not-so-scary make over with Halloween decorations.
The park hosts after hours events like this year's Boo Bash, where Guests Trick-or-Treat around the park. Guests and Disney's Campsites can do a little trick-or-treating, too.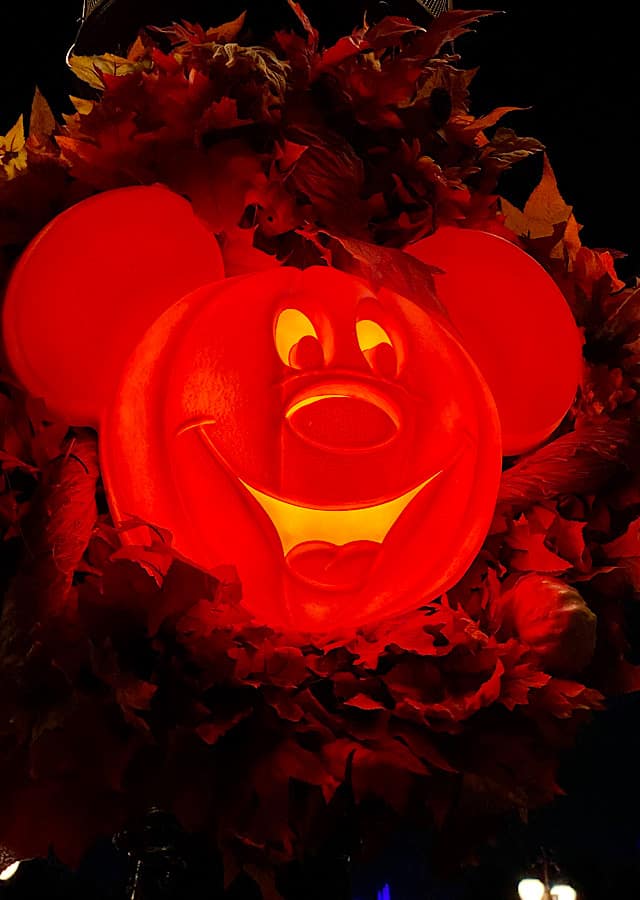 The characters over at Hollywood studios get all dressed up for Minnie's Seasonal Dine. Diners can enjoy the costumes at Hollywood and Vine.
You can find tasty festive snacks around the park. Some guests might even be able to catch a Halloween movie under the stars at select resort hotels.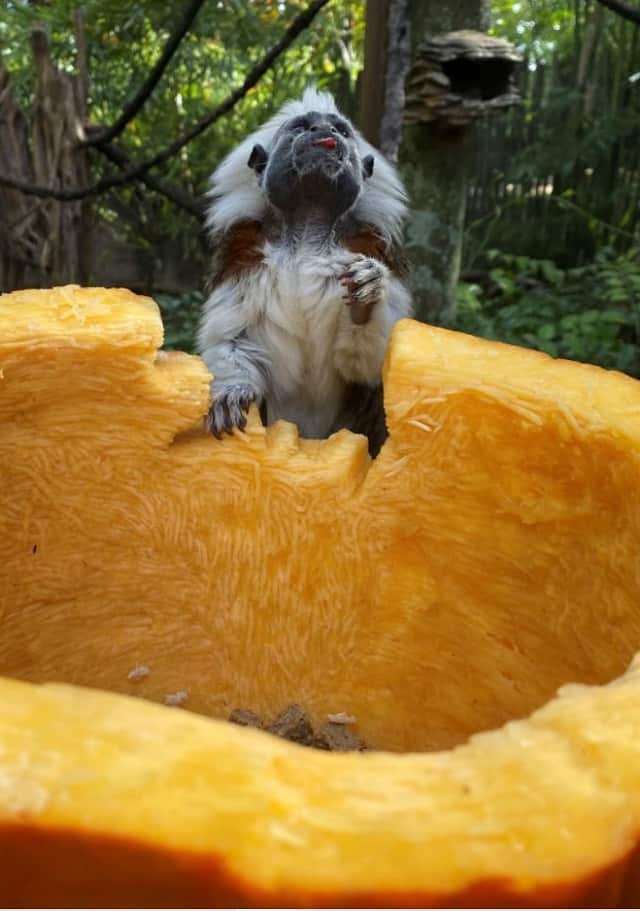 But human guests aren't the only ones enjoying Halloween. Disney's permanent residents, the animals, are having a little festive fun, too!
Happy Halloween from Animal Kingdom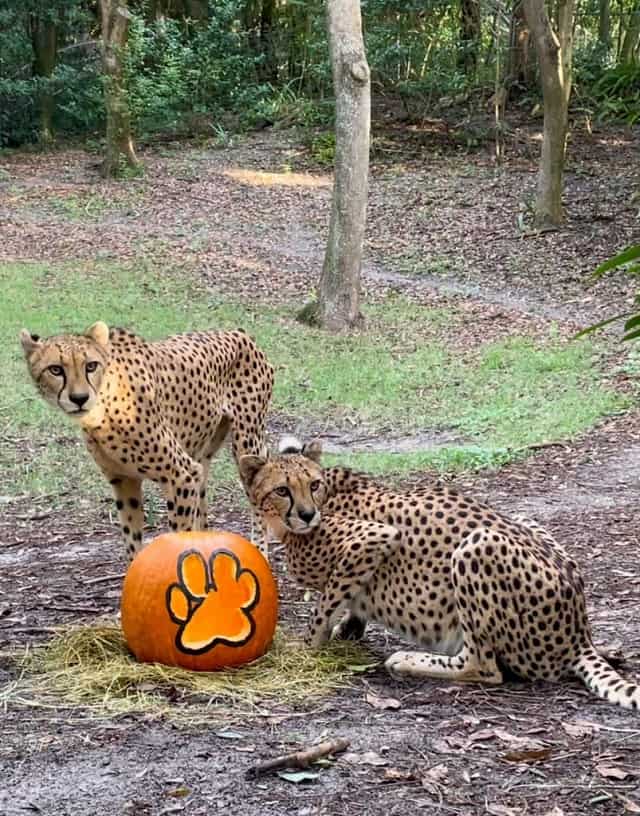 That's right. The Walt Disney World animals are gearing up to wish guests a happy Halloween.
The Keepers over in Animal Kingdom are helping their pals celebrate. They are giving them festive pumpkins to enjoy.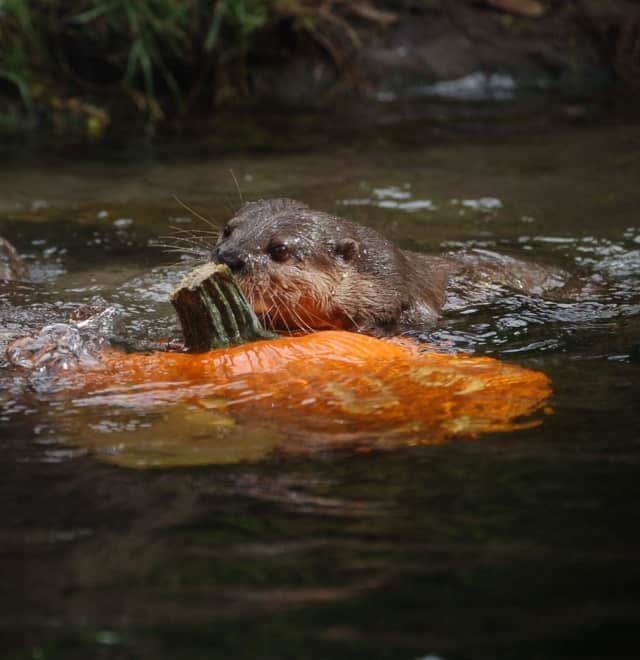 Some of the animals enjoy eating the pumpkins. Others are merely curious about them.
The tortoises went right for theirs. Vegetation is an important part of their diets, and a pumpkin will do just fine to satisfy part of their daily nutritional needs.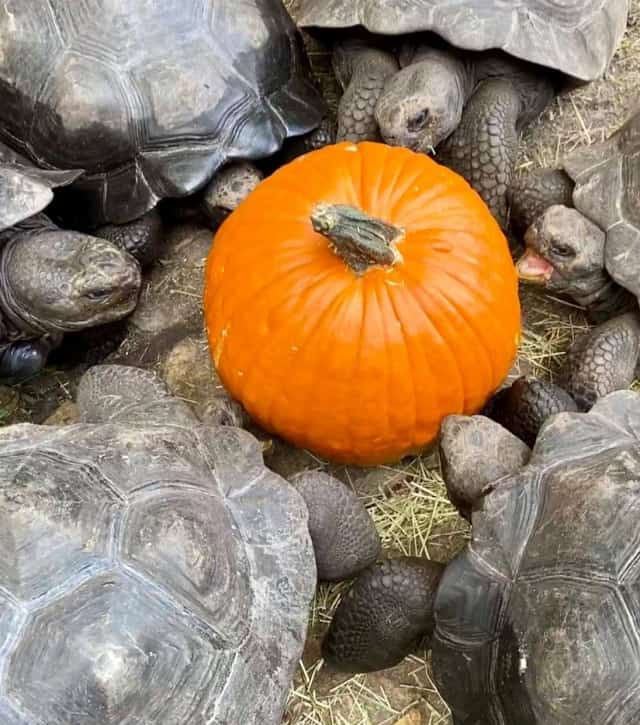 Regardless of whether the pumpkins serve as more of a trick or a treat, one thing is for certain. The results are pretty adorable!
One of the most adorable sites of all was Gretta, Disney's newest baby hippo, enjoying her first look at a pumpkin. To read more about Gretta's story, click here.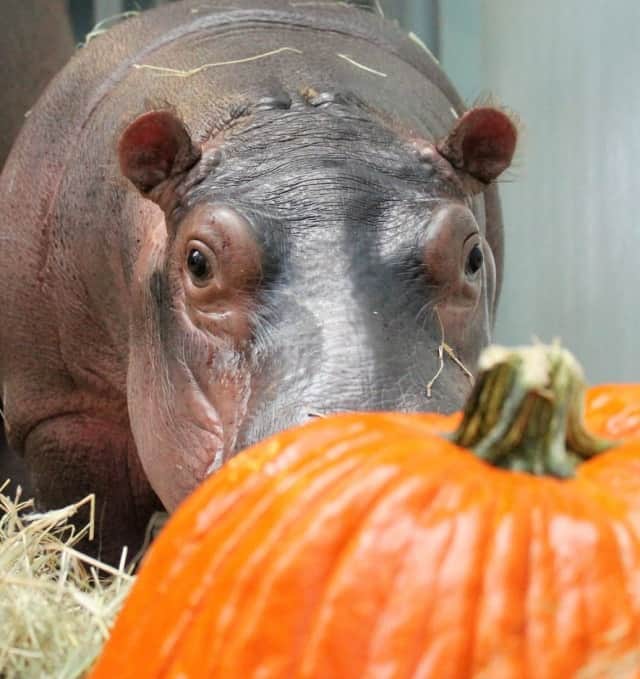 Guest visiting Animal Kingdom might just catch a glimpse of the various jack-o-lanterns. On the other hand, they might not last long enough to have much of an audience if they are in the habitats with hungry tenants.
Happy Halloween from Epcot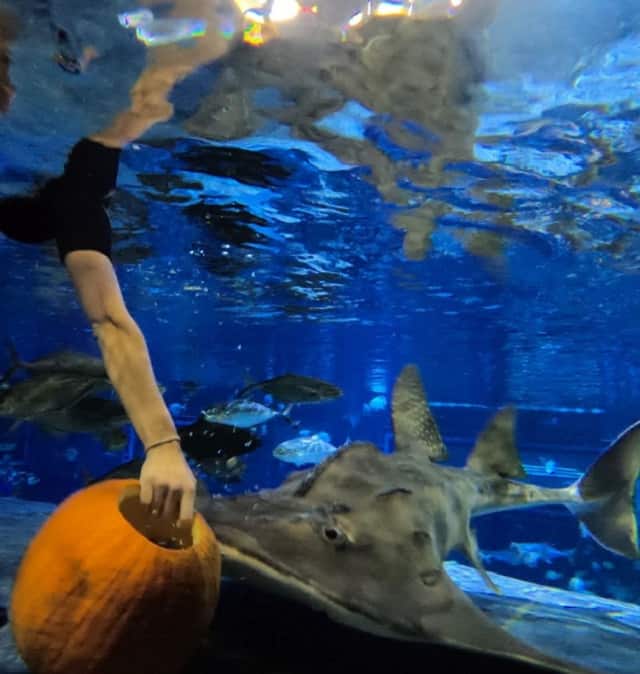 Over in Epcot, the Aquarists at the Living Seas have some Halloween tricks up their sleeves as well. They have let the aquarium life check out the pumpkins.
I wonder if this fellow is thinking "What's this? What's this?" as he examines the pumpkin. Fortunately for the pumpkin, this guy agrees with the sharks in Finding Nemo that "Pumpkins are Friends, not food."
The Animals Take Social Media
Disney's Mark Penning is always keeping fans up to date on Disney animal happenings on his Instagram. You can scroll through the post above to see even more treats.
You will see that even the park's insect life gets in on the fun. I especially love seeing the new baby rhino and his mama enjoying some hay fresh straight out of a pumpkin.
Want more Animal Fun?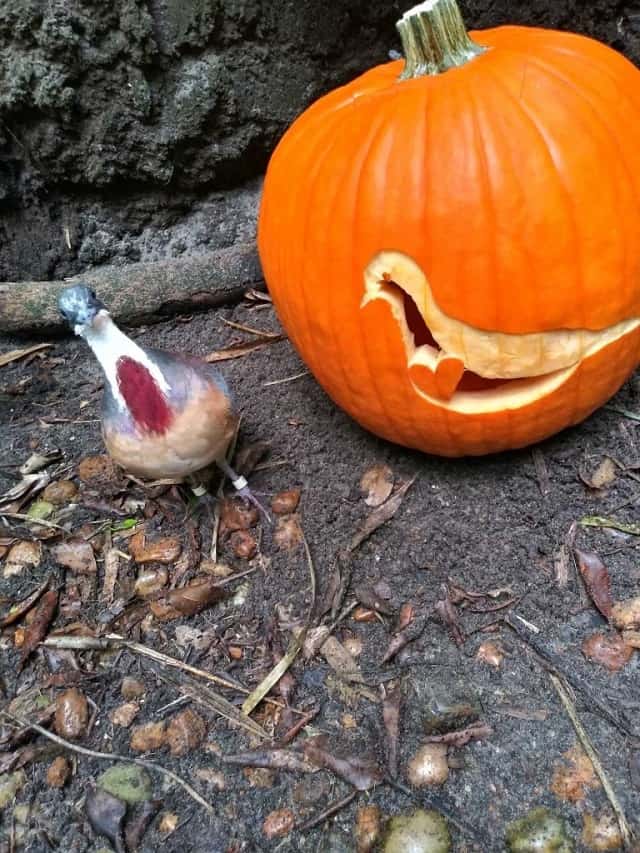 Halloween isn't the only thing our animal friends are celebrating. Some of them are having some 50th anniversary fun. To read all about it, click here. And some are celebrating the miracle of birth. To see Disney's newest baby zebra, head right over here.
We here at the KtP would like to wish you a Happy Halloween, too, dear readers!
Do you love Disney's Animals? Let us know on Kenny the Pirate's Facebook Page, or join our crew and tell us there!