Curious about using Disability Access Service at Walt Disney World after Genie launches? Here's all you need to know before you go.
First, an Important Note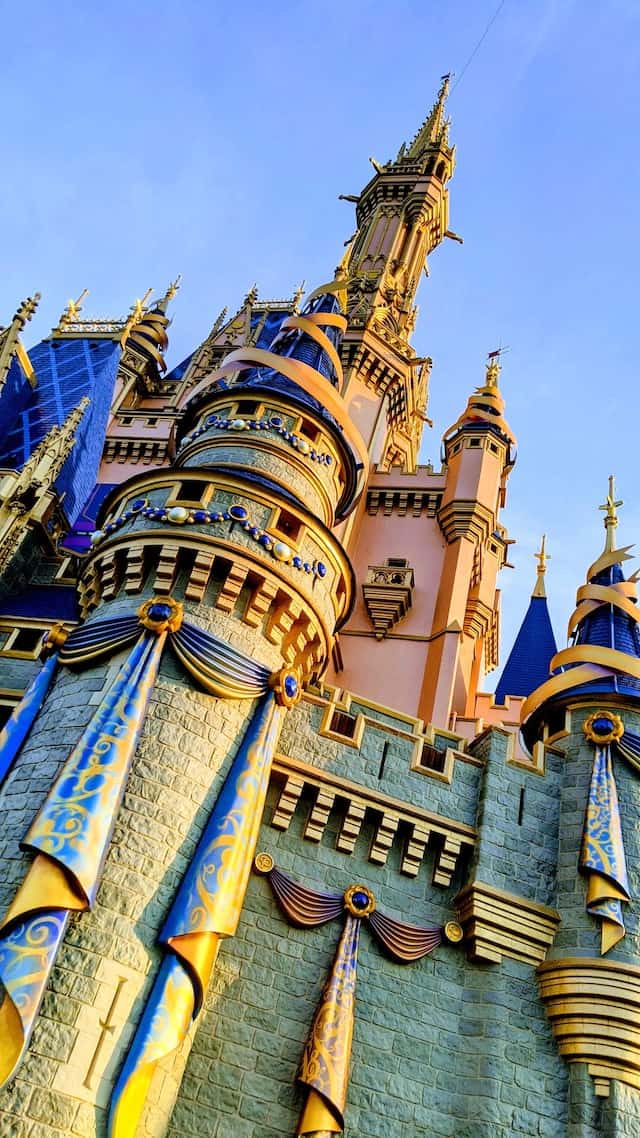 I (Rebecca) hope our readers find this Disability Access Service (DAS) guide helpful! I'll focus on Walt Disney World here and will update the guide as new information comes out. So, feel free to bookmark this page if you find yourself confused about all the new DAS info!
Disney's site clearly states that any new features are meant to add to the current system, not replace it.
"Disney will continue to fully accomodate Guests utilizing DAS as it has done in the past, plus there are exciting new features of the popular DAS program itself."

Walt Disney World DAS Website
This means that whatever you may hear about changes to the DAS system, know that the original DAS system will still be available and you also have two NEW features that will launch with Genie+.
DAS the "old way"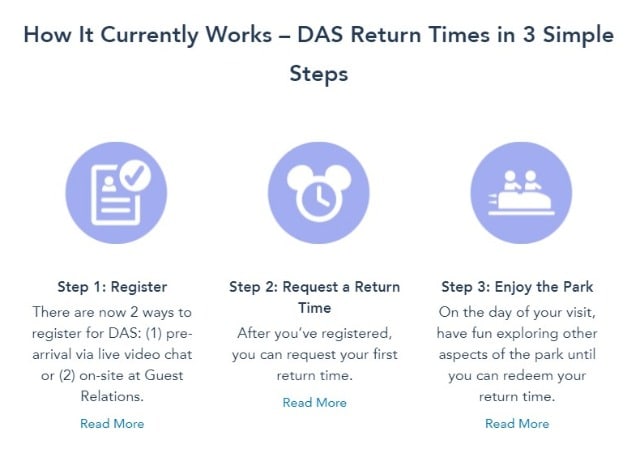 Under the old DAS system, disabled guests would inquire about the Disability Access Service at any park Guest Relations to get their pass set up. The DAS pass allows a guest who cannot wait in a traditional queue due to a disability to receive a return time roughly equivalent to the current standby time.
During the wait, a guest can do anything else they wish in the park like eat, shop, or ride other rides.
Once your time comes, you can return to the ride to enter the Lightning Lane (previously called FastPass queue) for a minimal wait. This system will still be available for guests even after the new features launch in October 2021.
New Features Starting Fall 2021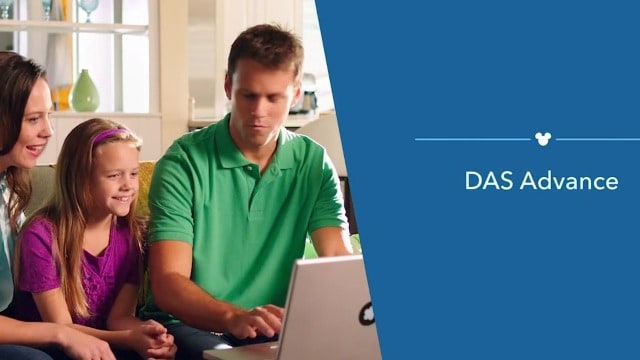 Beginning this fall, some exciting new features have been added to the DAS system!
DAS Advance Registration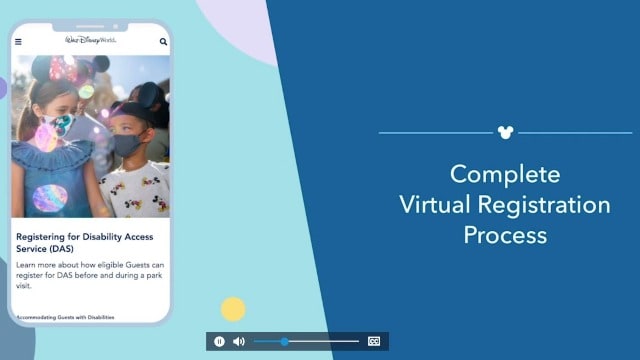 Now, guests can register for the DAS program via video chat before their trip! Although it's off to a rocky start with lengthy waits, this is a welcome addition for many guests who are anxious about whether they will be turned away at Guest Relations in the park.
Hours for the video chat are 7a.m.-10p.m. EST.
Please note: right now, the video chat is available in English only.
I know a lot of people in the disability community are happy to have this option. Plus, it's one less thing to worry about upon arrival! The best part of the pre-registration is that you'll get to select two DAS Advance Selections for each day of your trip when you pre-register.
DAS Advance Selections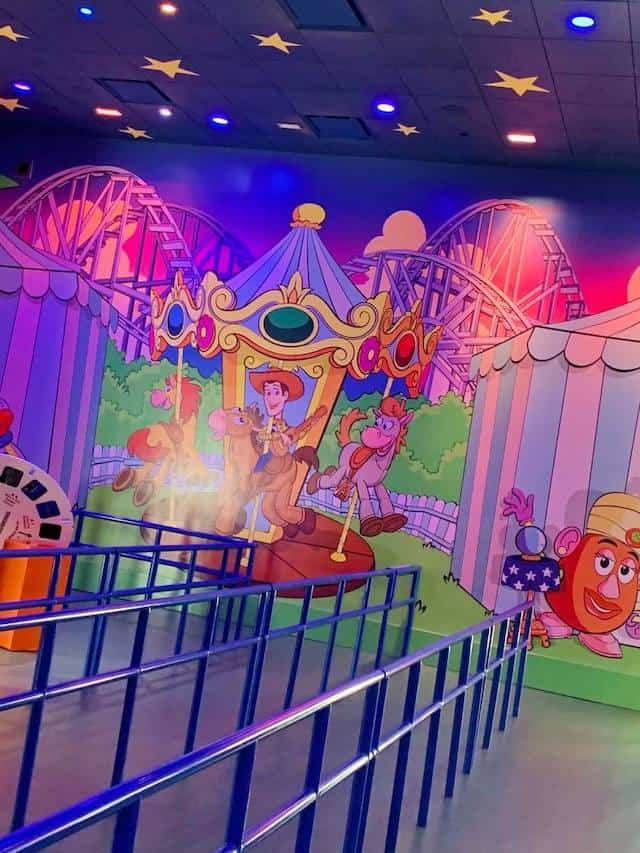 Depending on availability, you can book a one hour window for 2 favorite rides per day. To find a list of the included rides for the DAS Advance Selection, click here. The Individual Lightning Lane rides, which are an additional cost per ride, are not included in the pre-selection options. However, rides that will offer Genie+ ARE included.
KTP tip: Make sure your family and friends list has everyone on it and all tickets assigned before joining the video chat. This way, Guest Relations can easily book your DAS Advance Selection times!
You will be able to obtain a return time for those ILLs rides (Rise, Space Mountain, Flight of Passage, etc.) on the day of your visit, but you may not select them for your DAS Advance Selection.
Booking Return Times from Phone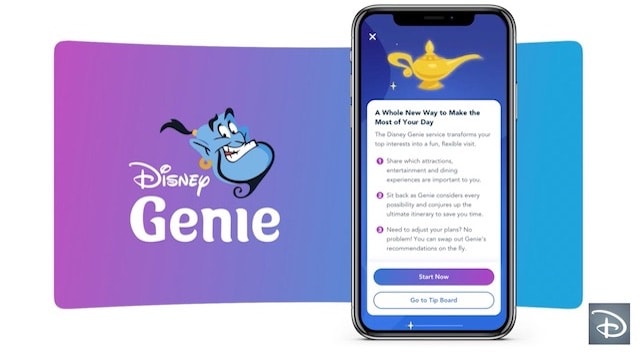 The disability community wished for a different method for obtaining wait times than physically going to the ride itself. Genie has granted our wish! Now, when Genie+ launches guests will be able to book those return times from the My Disney Experience app! Yay!
Some users are reporting that the in app ride booking is off to a rough start, just like the pre-registration was.
Reserving a DAS time from the app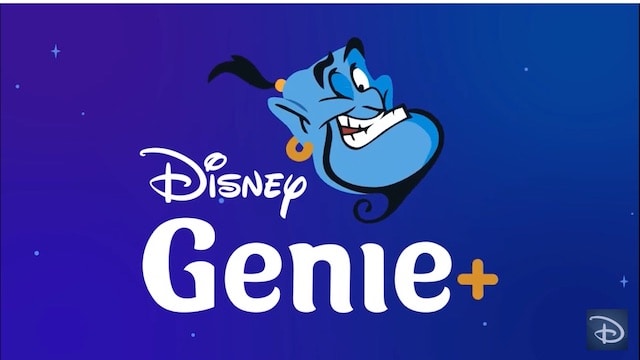 Now, you can book your DAS time directly from the My Disney Experience app.
Before You Book
First, Make sure your phone is running current software with the most recent updates. Also, make sure My Disney Experience is up to date.
Next, stop by guest relations to renew or request your Disability Access Pass.
Now you're ready to schedule a time!
Steps to Book a Return Time
Open the My Disney Experience App.
Click the map pin button, next to the home button at the bottom of your screen. Locate the attraction that you'd like to secure a return time for. Click on the name of the attraction:
You can also locate your preferred attraction on the Tip Board!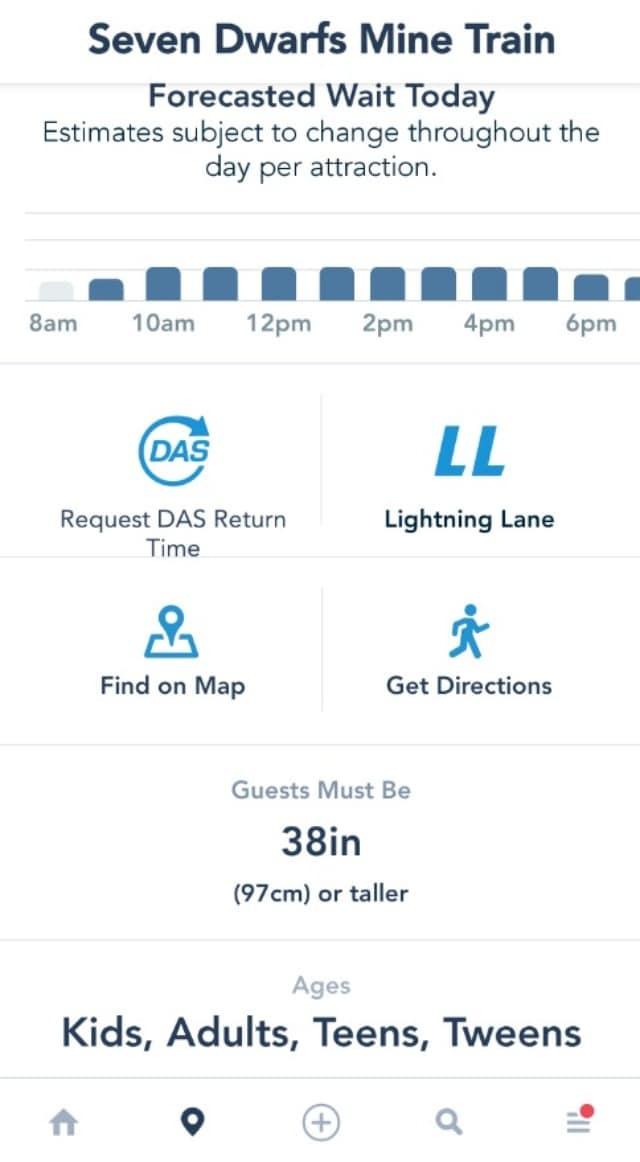 You should see the option to request a DAS return time. Click "Request DAS return time"
Then you should be able to confirm your party and confirm! Now you may begin counting down to your turn to ride!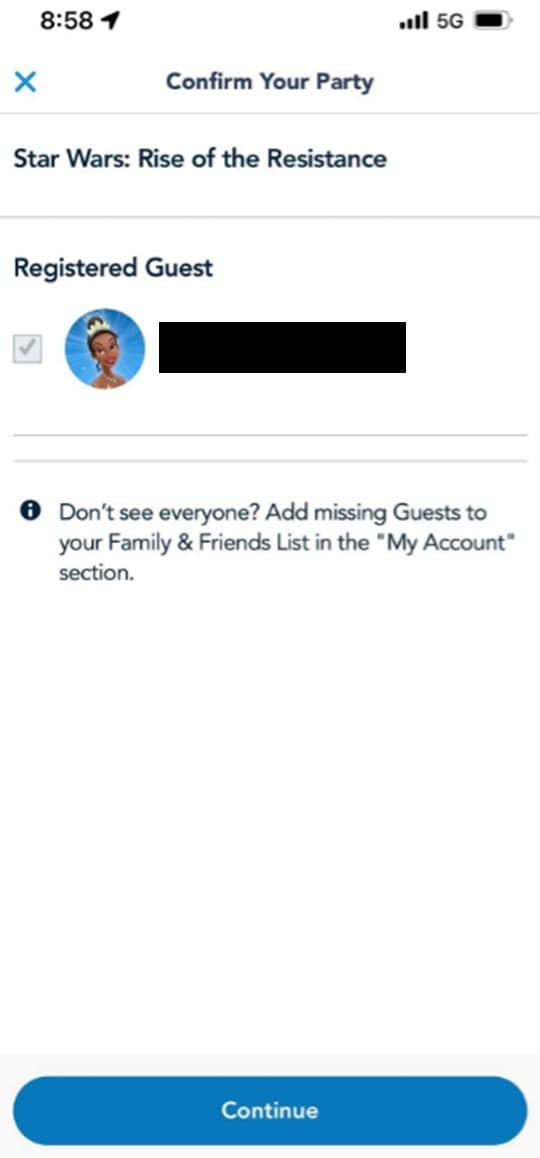 Unfortunately as of this writing on 10/21/21 some guests utilizing DAS, including friends of this blog, have not gotten it to work smoothly. Some can't get it to work at all.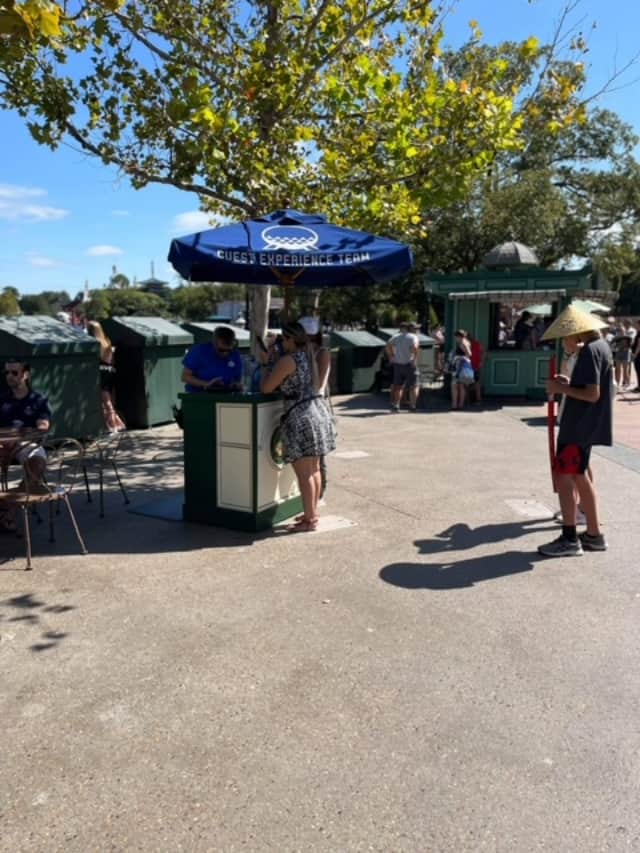 If you're struggling to book wait times, visit a blue umbrella or Guest Relations.
Key Terms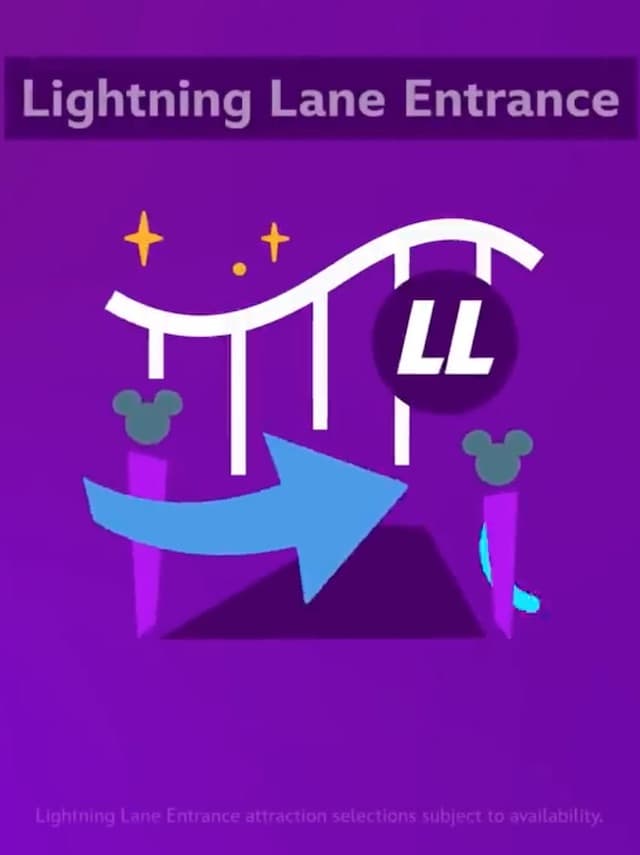 Some of the terms are too similar to each other to keep straight. Lets take a closer look real fast at the terminology:
Genie+– Previously called FastPass, this access purchased for $15 per person per day covers all rides listed here. These are available for DAS advanced selections.
Individual Lightning Lane Selections– 2 marquee rides at each park that are not included in the Genie+ purchase. Lightning Lane access is available for a separate price. These are not available for DAS Advanced Selection but can issue a DAS return time on the day of your visit.
KTP tip: All of these options can be utilized together. You can have an advanced selection, a return time and an Individual Lightning Lane Selection and use them together, just like DAS and FastPass+ worked together.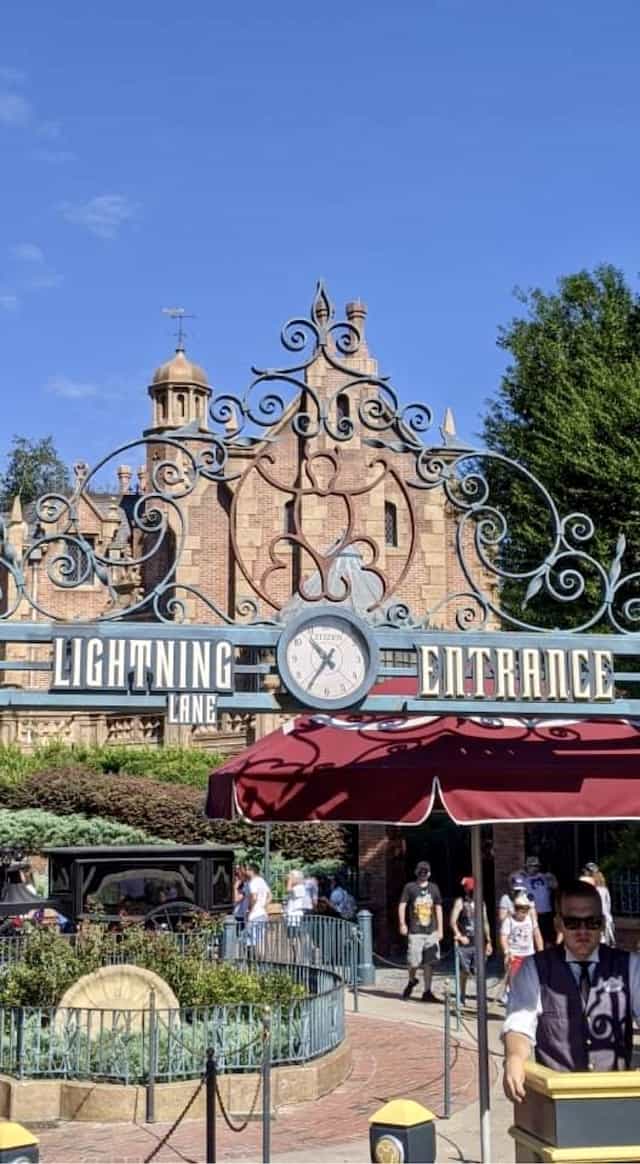 Lightning Lane – the physical line you use to board the attraction. The other is the standby line.
DAS Advanced Selections– These are issued during your video chat prior to your visit. You will have a one hour window to arrive at each selection. This is a courtesy for setting up DAS ahead of time on video chat.
DAS Return Time– A return time equivalent to the current wait time and obtained on the day of your visit. Any ride with a wait time over 15 minutes can issue a return time.
Eligibility for DAS
Guests who can not wait in the traditional queue due to disability are eligible for the Disability Access Service. Guests with strictly mobility related issues will NOT be issued a DAS. This is because the available accommodation for those guests would be renting a wheelchair. Nearly all queues can be navigated by wheelchair.
If you have both a mobility issue and a non-mobility issue, I encourage you to focus strictly on the latter when requesting the DAS. Some cast members will see a wheel chair or hear "difficulty standing" and immediately suggest a wheelchair. Unfortunately, a wheelchair doesn't fully accommodate many guests.
More Important Info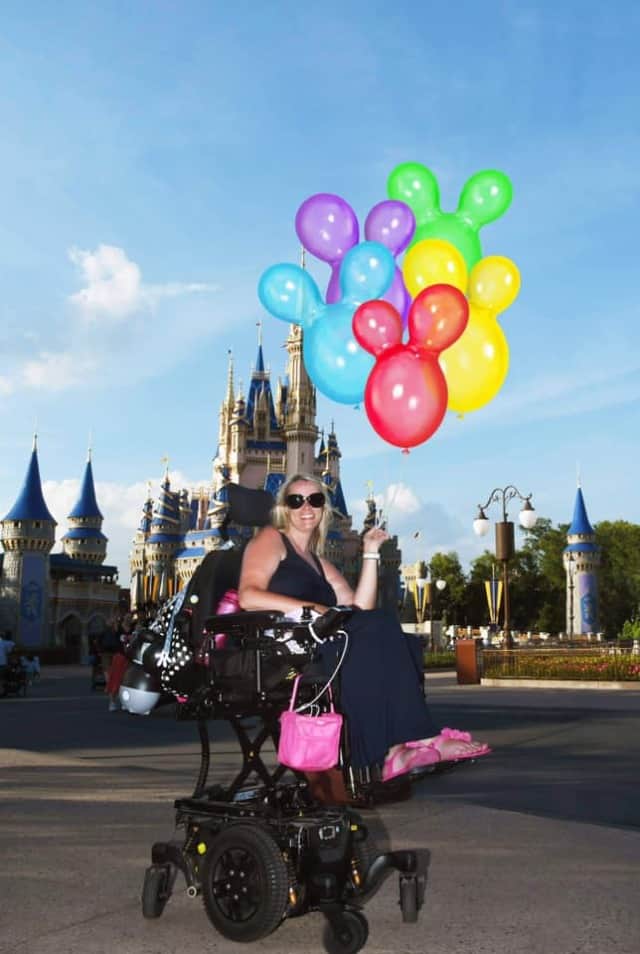 Information here is sourced directly from the Disney World DAS site.
Obtaining Pass and Redeeming Wait Times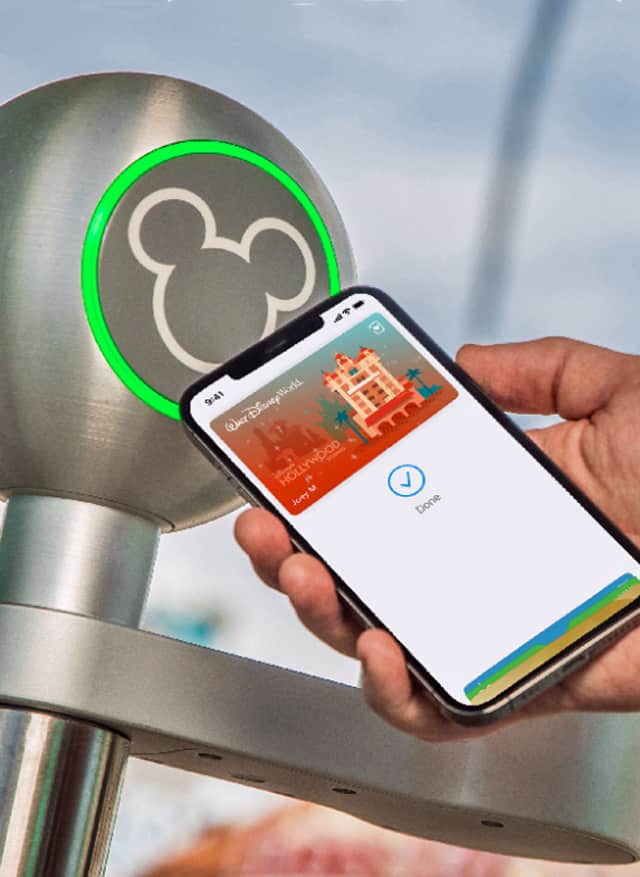 The disabled guest in your party, hereafter referred to as the DAS holder, must be present when initially requesting the DAS. The DAS holder MUST ride the ride with their party. They scan into the ride first so the Cast Member can see that they have a DAS Return Time or DAS Advanced Selection.
The DAS holder does not need to be present to obtain the return times. Another party member can go to the ride to request a time for the group.
You can only ever be waiting for one ride on your DAS return times. As stated, the DAS return times can be used with Genie+ selections, Individual Lightning Lane Selections and DAS Advanced selections. But, you may not ask for another DAS return time while still waiting for your last return time.
Rides with Boarding Groups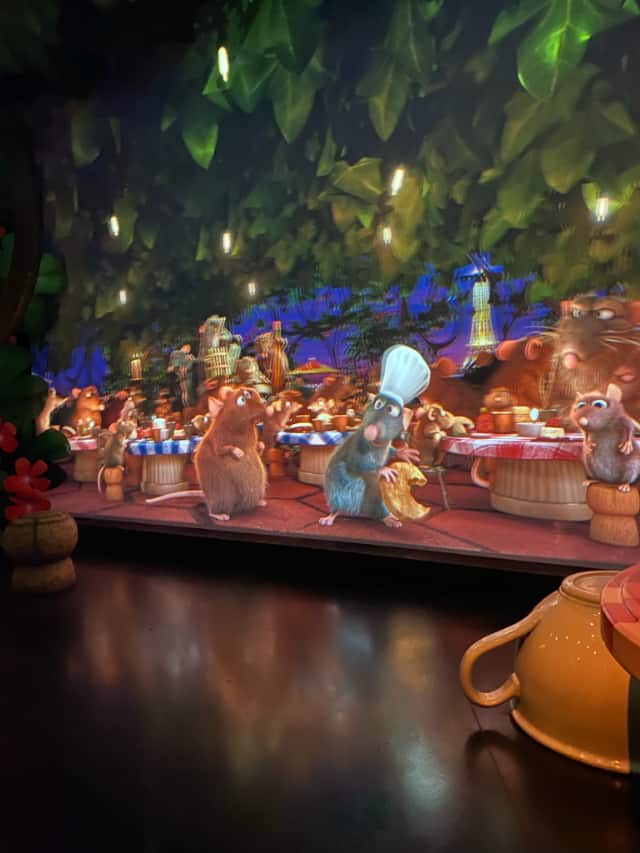 Currently, only Remy's Ratatouille Adventure utilizes boarding groups. The process is identical to the process previously used for Rise of the Resistance and you can check out my experience using DAS with Rise here. Rise may again use boarding groups at some point, but is not at the time of writing.
The most important thing to know is that all guests need to obtain a boarding group in order to ride Remy. The DAS comes in once your boarding group is called, and you tell the Cast Member you utilize DAS. They will take you to the Lightning Lane for prompt boarding.
When to Ride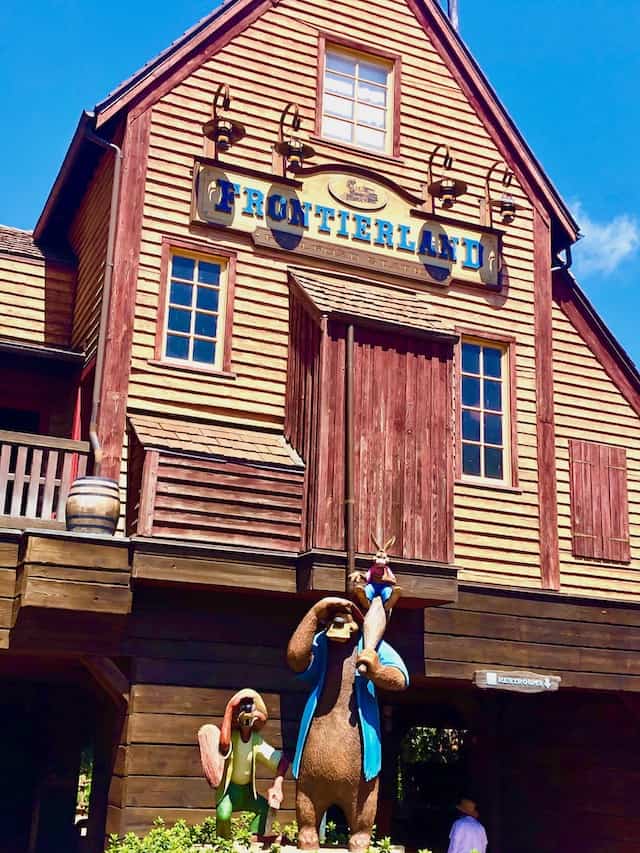 For the DAS Advanced Selections made on the video chat, you'll be given a one hour window. DAS Return times obtained on the day of your visit allow you to ride any time that day after the given time comes.
For instance, you receive a return time for Splash Mountain any time after 12:19 p.m. You can ride any time until that ride closes, so long as it's after 12:19 p.m.
My family takes midday breaks, so we often request a return time on our way out of the park so that we have something to do right away when we return that evening.
Renewing your DAS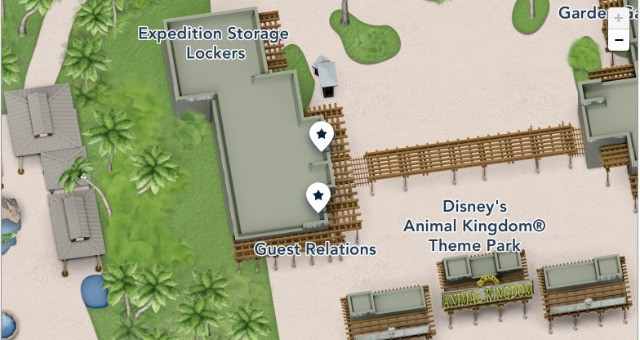 Once approved, the Disability Access Service pass is good for 60 days. After that, you'll need to renew your pass.
Previously, I just walked into Guest Relations and said "I need to renew my DAS" and that was that. We will report back on whether another video chat is needed for those of us that are passholders or visit often.
Not Valid at other Disney Parks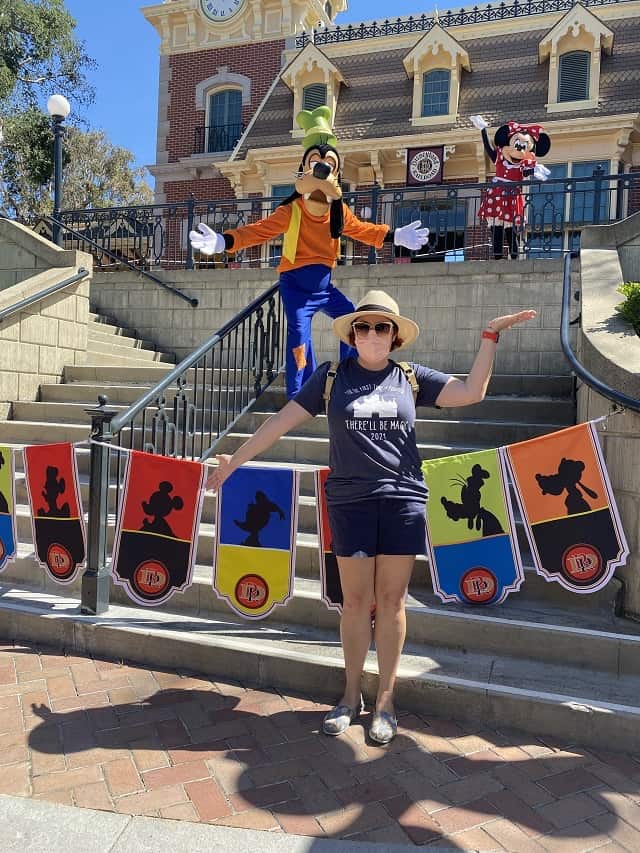 The DAS you receive for Walt Disney World does not transfer to Disneyland. You'll need to obtain a pass from Disneyland if traveling there.
Don't Lie to get DAS
This goes without saying I hope, but do not use this guide in order to game the system. The Disability Access Service is for disabled guests. If people abuse the system, those who need it may see changes that make it more difficult for us to use.
Further, Disney's site clearly states that any guest found to have made any untrue statements in order to obtain a DAS will be permanently banned from Disney World and Disneyland. Any Annual Passes, tickets or Magic Keys will NOT be refunded.
We at Kenny the Pirate are happy to help guests navigate this process. Join our Kenny the Pirate Crew on Facebook or comment below with your questions!
-Rebecca W Davis