Happy Dole Whip Day! Disney fans both young and the young at heart will have an extra reason to celebrate Dole Whip Day with the introduction of a brand new Dole Whip. Check this one out because it will only be availabe for limited time.
Polynesian Resort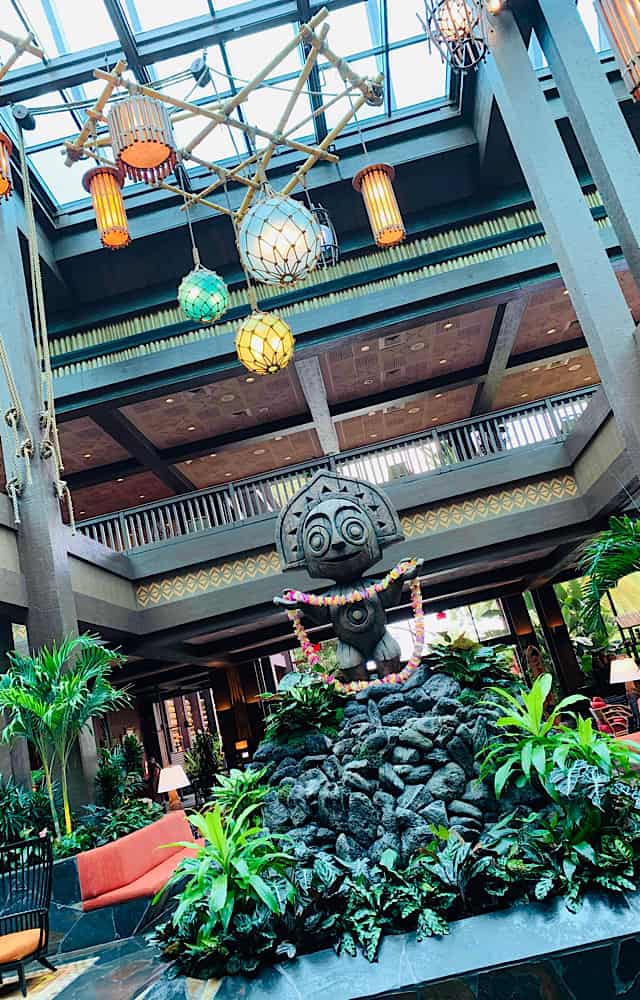 In the summer of 2020, Disney announced that the Polynesian would undergo a massive refurbishment of the rooms, Great Ceremonial House, and monorail station. Only the DVC rooms would be available as well as some amenities like the pool and various restaurants.
The newly inspired Moana themed rooms are truly spectacular. Check out a few images of these newly designed rooms HERE. Earlier today we shared the reopening of Trader Sam's Tiki Bar. Be sure to check this out HERE.
There is so much to celebrate at Disney's Polynesian Resort and one sweet treat can now be enjoyed for limited time only.
New Dole Whip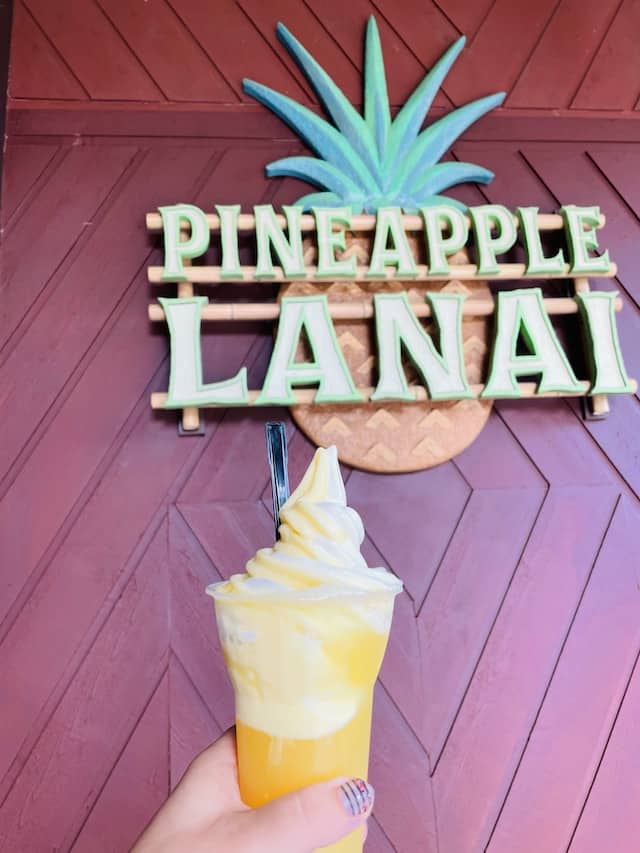 Today, the Polynesian Resort reopens and Guests are so excited to experience the brand new theming throughout the Resort. Now Guests can also enjoy a new sweet treat at Pineapple Lanai.
The "Tamatoa-inspired" dipped cone features a unique twist of a raspberry swirl with the Dole Whip orange in a white chocolate-dipped waffle cone. In honor of our favorite Polynesian Princess, Moana, this dipped cone is "Shiny" with gold sugar. We only hope that all of our Kenny the Pirate Crew members belted that last line out in honor of our favorite "shiny" crab.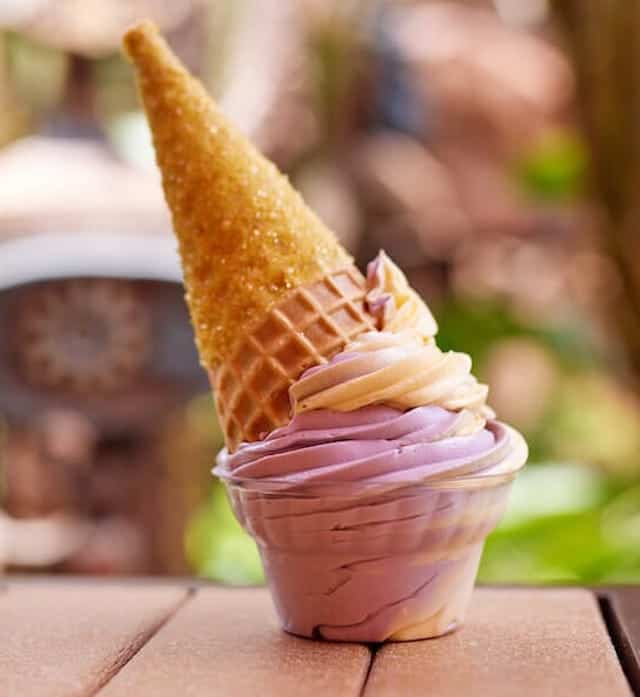 This delectable treat will only be available for a limited time only. Guests can order this sweet treat for 3 days only! That's right starting today Monday, July 19th through Wednesday, July 21st.
"Tamatoa-inspired" dipped cone will be available at Pineapple Lanai from July 19th through July 21st.
We can't wait to hear what Guests think of this treat and the extra "shiny" dipped cone. You can even celebrate Dole Whip day at home with this great recipe HERE.
If you can't make it the Polynesian in time, check out other places you can find Dole Whips at Disney!
Will you be staying at the newly designed Moana inspired rooms at Disney's Polynesian Resort? Do you want to try this "Tamatoa-inspired" dole whip? Do you hope it may stick around on the menu longer than announced for an upcoming trip? Share your thoughts with us on our Facebook Page.