Universal Orlando Resort has taken another big step forward towards normalcy. What might this mean for Disney?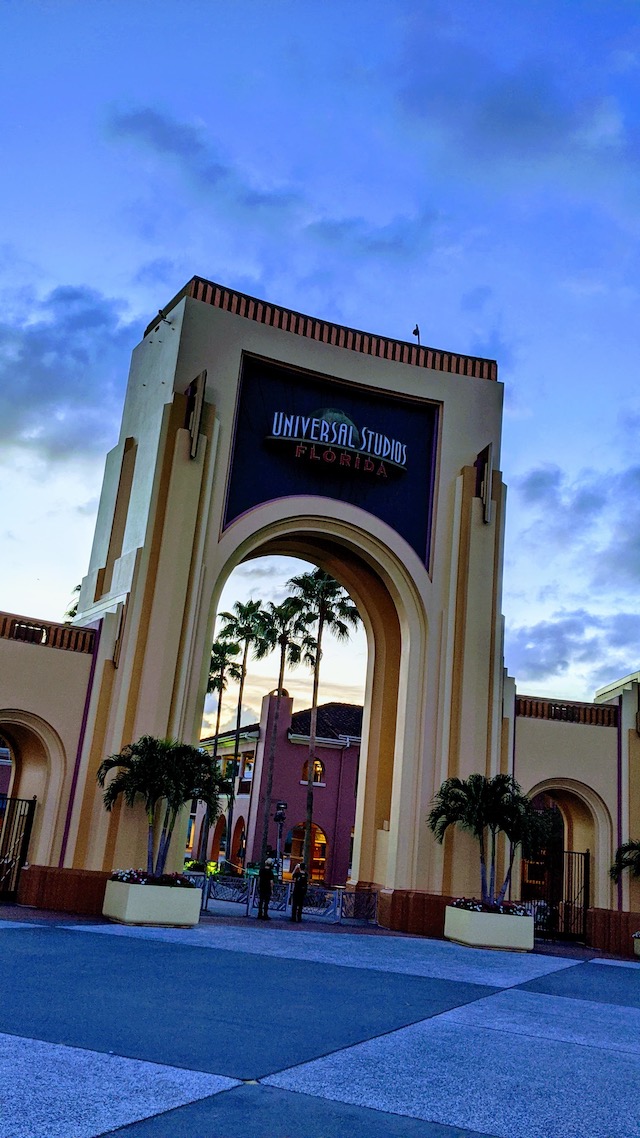 Florida theme parks are slowly returning back to a normal guest experience. It is interesting to see how each theme park has reopened, particularly Universal Orlando Resort versus Walt Disney World.
Let's take a look to see how these two compare and what the latest big step forward could mean for Disney.
Temperature screenings are no more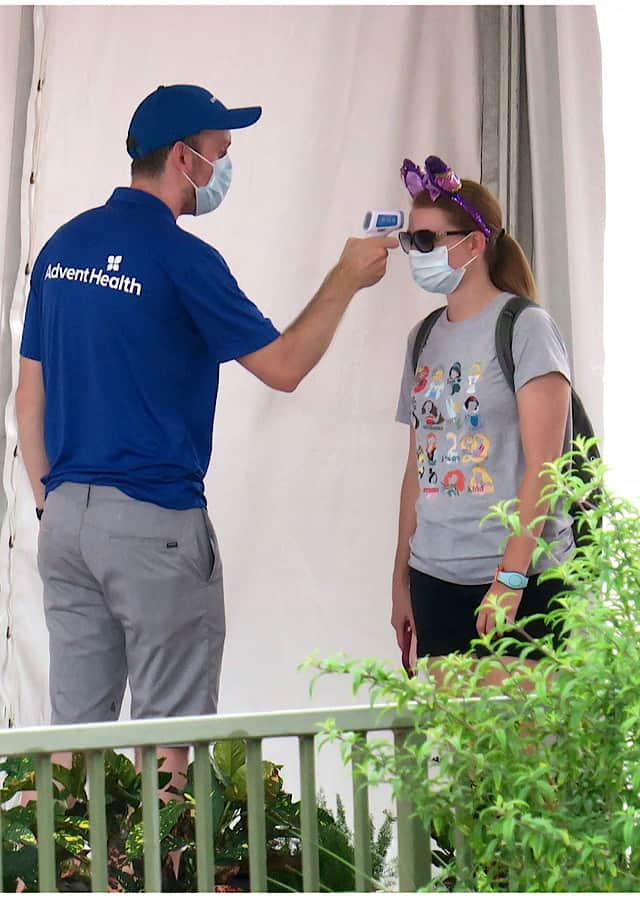 One of the very first safety protocols introduced upon reopening were temperature screenings for all guests.
However, these are a thing of the past! Disney first announced on May 5th that they would slowly be phasing out temperature screenings beginning May 16th. Immediately after this announcement, Universal followed suit, but made it effective almost immediately, beginning on May 6th.
Outdoor masks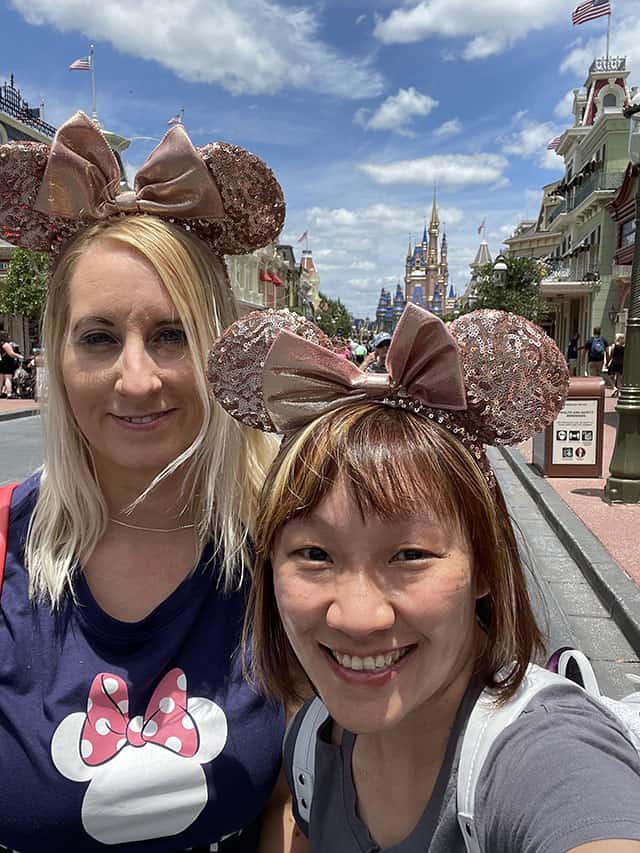 Universal first announced all guests were not required to wear masks outdoors on May 15th. Immediately following the announcement, Disney answered and announced masks would be optional for all guests beginning on May 16th. At the time, masks were still required indoors and on attractions.
It was welcome news but was actually pretty shocking to many guests seeing how quickly things changed.
Another mask policy updated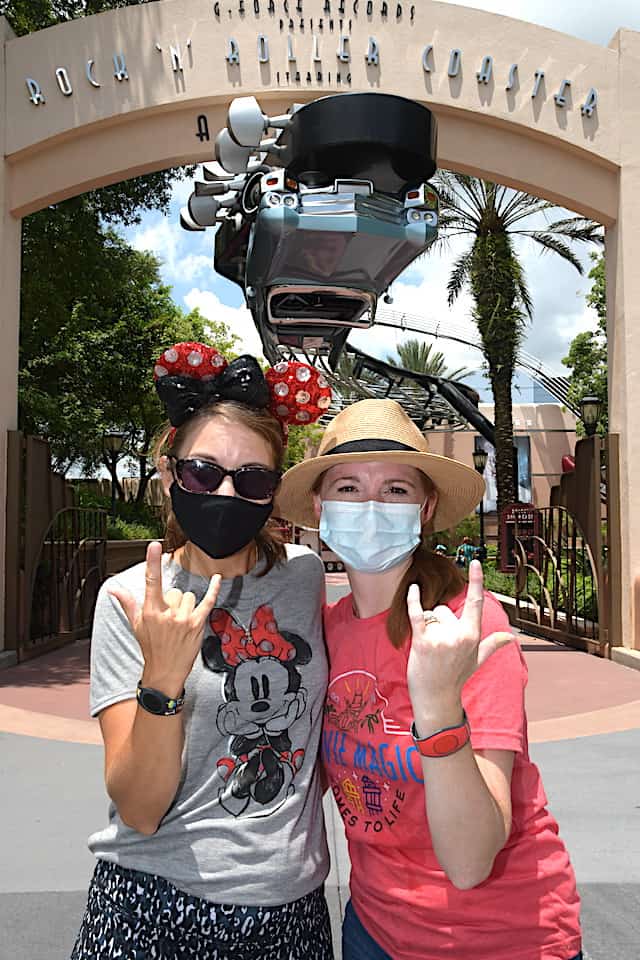 A couple of weeks later, the mask policy was updated again. This time, it was regarding wearing masks indoors.
Disney announced on May 28th, masks were optional for all vaccinated guests indoors, which would be effective beginning June 15th. Universal followed with the same announcement but took it one step further. They made it effective almost immediately beginning on May 29th.
This was to Universal's advantage of having the new policy in effect over a long holiday weekend. Guests at Walt Disney World, on the other hand had, to wait a couple of weeks for the new policy to go into effect.
Another step forward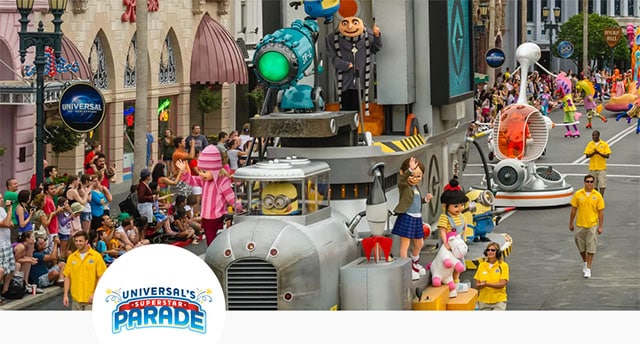 Now, Universal has taken another step (or maybe leap) forward by bringing parades back to the theme park. The first parade took place on Saturday, June 26th.
Parades have made a return to Universal Orlando!
Universal's Superstar Parade has returned for guests. From Universal's website, the parade's description is as follows:
"Boogie down with Nickelodeon's "SpongeBob SquarePants," Dora and Diego. Rock out with Gru, Agnes, Margo, Edith and the Minions from Illumination's Despicable Me. And catch funny moments from The Secret Life of Pets as the streets of Universal Studios come alive with elaborately themed floats, energetic street performers and spectacular music."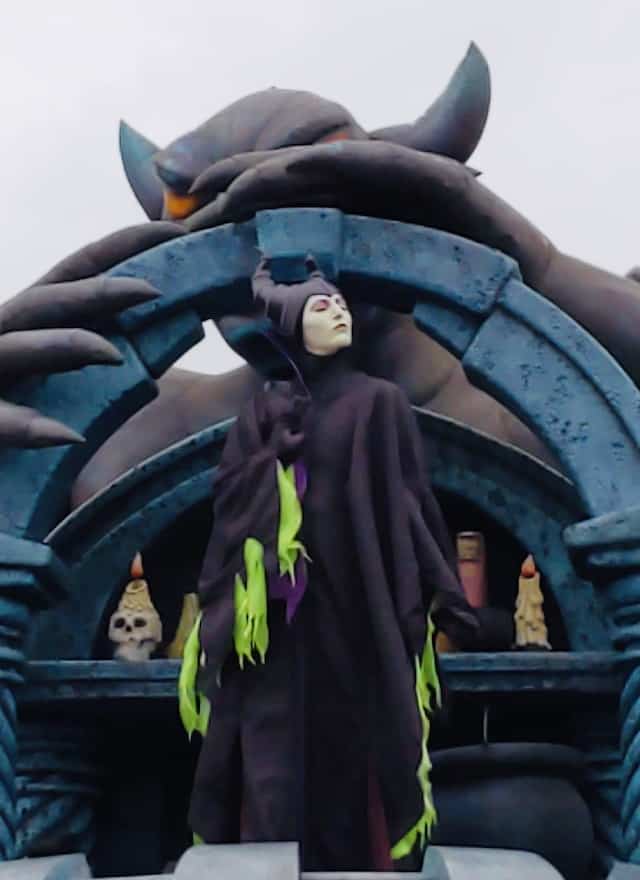 Walt Disney World has not made any official announcement regarding the return of parades to their theme parks. Universal's announcement followed after it was announced that Walt Disney World would be testing fireworks for their return on July 1st.
Character cavalcades are a nice substitute for parades, that is still not a true parade. With parades returning to Universal, could we hear something from Disney soon? Could it be possible to see parades return soon as well? With so many announcements following each other, it seems reasonable to think we could hear something soon from Disney.
Universal vs Disney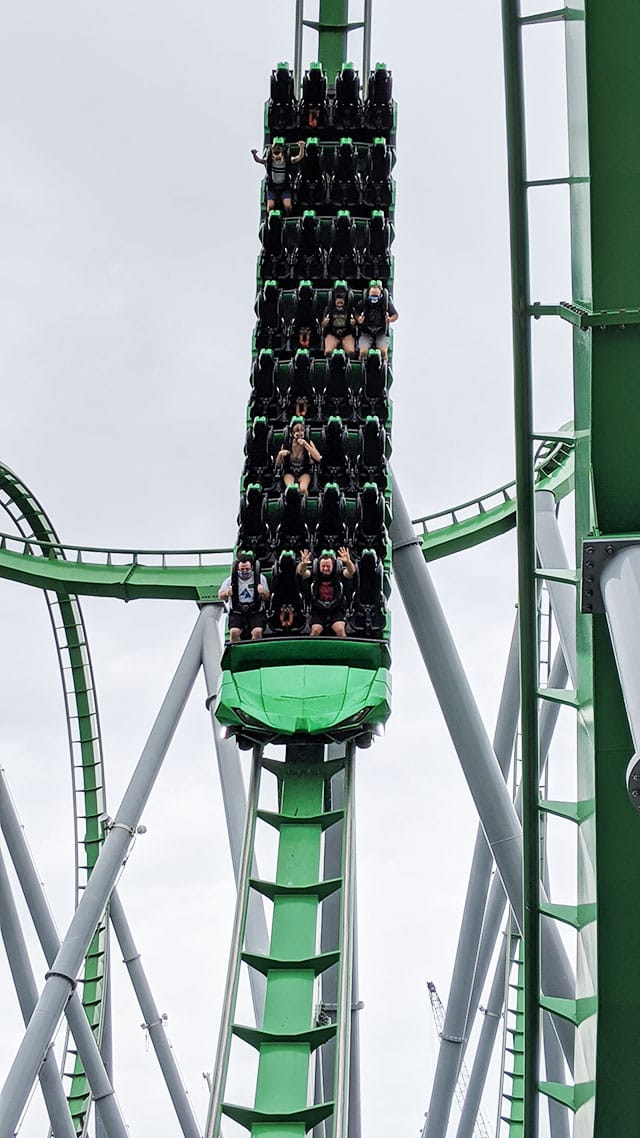 Both theme parks have clearly been moving forward with a more normal guest experience. In some ways, it seems as if Universal has been making those steps more quickly than Walt Disney World. Universal even reopened before Walt Disney World, and you can read about Kenny's experience HERE. Many of the same reopening procedures and safety measures were seen in Walt Disney World.
Universal has already been at full capacity for quite some time now, while Walt Disney World is still moving towards reaching full capacity. However, it is clear that capacity at Walt Disney World is increasing quickly as they move closer and closer to their 50th anniversary celebration.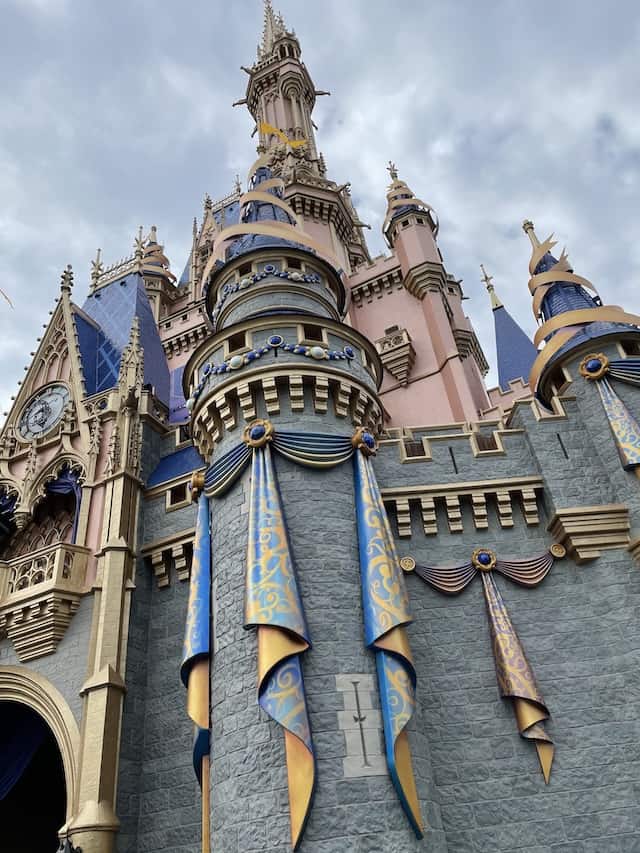 More and more park reservations are becoming available and once sold out Boo Bash events are suddenly available again.
Universal also has other things Walt Disney World still does not. Guests at Universal can buy new Annual Passes. Hello, Disney! My money is here for you, if you want it, wink wink. Universal also has their Express passes available, while Disney has yet to make an announcement on the return for FastPasses. In fact, guests of Universal's hotels receive FREE Universal Express Unlimited, which allows them to skip the lines all day long. That is a huge perk right now that Walt Disney World does not currently have.
With park capacity increasing and rope drop making a return to Walt Disney World, something needs to be done. Long waits and lines are definitely back and guests are definitely feeling frustrated. While it's great to see more and more guests return to Disney because things are getting back to normal, it is also quite frustrating for guests with no Fast Pass available. Come on, Disney! What are you waiting for?
Guests also have no park pass reservation system at Universal, while Walt Disney World still has it in place, and from the looks of it will have it remain for quite some time.
Which park do you prefer?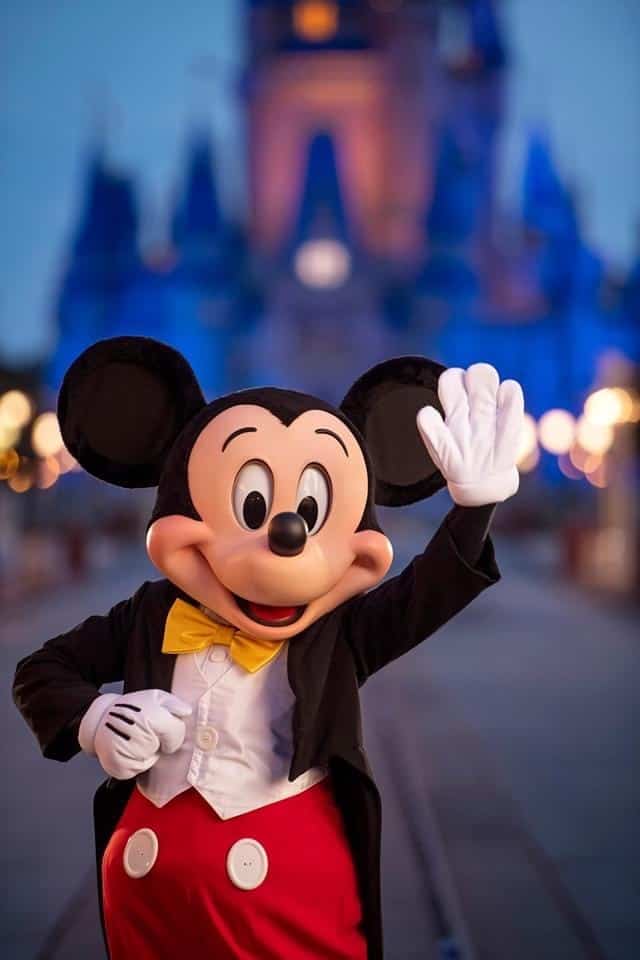 So, which park do you prefer? I (Maggie) will be the first to admit that I am a true Disney lover, and while I have visited Universal Orlando before, I'm not going to lie. While I had a great time visiting, I still felt like I was cheating on my beloved Disney.
Disney will always have a nostalgia factor and it appeals to a wide range of guests, particularly young families. I think they will always have an advantage in that sense. However, with so many perks still missing, many guests might be making more visits to Universal on future trips.
Do you think we will hear something from Disney regarding parades after the return of parades to Universal Orlando? Are you a fan of Universal or Walt Disney World? Tell us about it in the comments below or on our Facebook page. Don't forget to share them with us in the crew, too!
Maggie Baltz
Are you planning a vacation? Reach out to our trusted travel agency sponsor Authorized Disney Vacation Planner
Mouse Class Travel
!