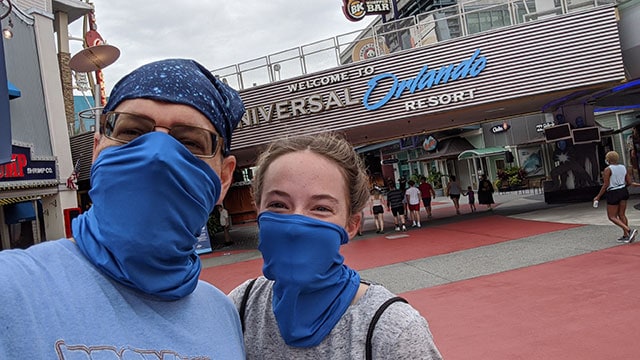 As we set out to visit our first theme park in almost 3 months, we wanted to make sure that we were following all the guidelines set by Universal Orlando, which will basically carry over to Walt Disney World in July. Here's what we observed and what you can expect. I think this is a must read.
Temperature Screenings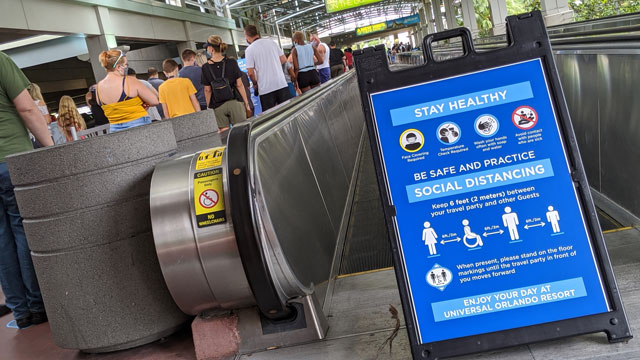 As we launch into "new normal," as it is currently called, at theme parks, each guest is required to have a quick temperature scan done by an employee with a hand held device. They are looking for those with a fever of 100.4 or greater. If you have a fever that high, you are asked to rest for a short time in an air conditioned area to make certain it isn't a skin temperature anomaly, then tested again. If you cannot meet the minimum requirement, you are refused entry.
At this point many are screaming at their phone, "But many Covid-19 cases are asymptomatic!" Indeed, many are. However, I've never understood why anyone with an actual fever that high would even want to be in a public place. Fever puts me in the bed with chills and I just want some chicken soup and blankets. Some may not feel that way, so it is a level one approach to eliminating the spread of this and other viruses.
If you're sick. Please stay home.
Security Screening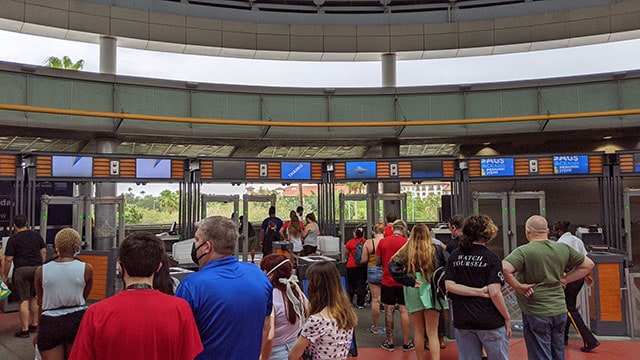 For the last few years Universal has led the way in the Orlando area when it comes to security screening. They use actual X-ray machines to scan every bag. You are asked to remove all the contents of your pockets and place them in a bin. An entire family can share one bin.
You are then asked to walk through a standard metal detector. After that you pick up your own items. This touchless process or something similar should be used at all theme parks, in my opinion. It keeps everyone safer from possible criminal behavior and prevents the employees from touching your personal items.
One thing that most Disney guests hate is having the security person digging around in their bag or poking things with a stick. I hope that Disney ups their game on security before reopening in July.
Face Coverings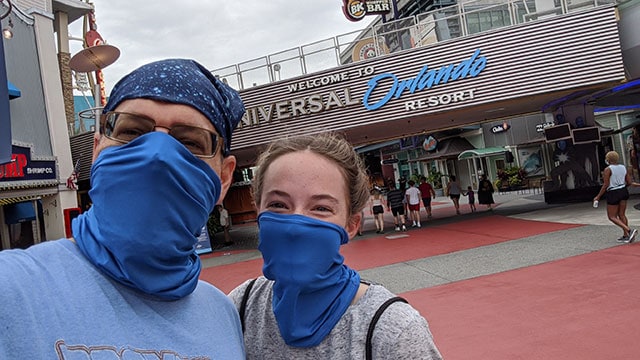 Universal Orlando, Walt Disney World and SeaWorld will each open with a requirement that you cover your face while in public. (For guests 2 and older) It's not optional, and there are no exceptions. The parks have clearly stated that guests are required to cover their faces, except when eating or drinking or in a designated "safe zone." Face coverings are considered a level two reaction to things like Covid-19. It is used to prevent an easy spread of the virus in public locations. Does it prevent all spread, no. Can it help, in my opinion, yes.
I would begin by stating that I've never covered my face before March 2020. I'm not a medical professional, so the limited times that I've covered my face were at the request of a doctor while visiting an ICU patient or while using a scarf for cold weather.
I do not like masks. Sam. I. Am. It feels like a task. Sam. I. Am. I will wear it on a ride. I will not put it by my side.

KtP Poetry moment
BUT, I do use a mask when I'm in a public environment. It's my choice to do that in many locations because I have a history of previous health issues and want to protect myself. In that case it is MY choice.
However, when I visit one of these theme parks, it is not my choice, it is their requirement. They have stated that those over 2 years of age must wear something that covers their mouth and nose. There are no exceptions to the rule. It's one of those, "If you don't like it, don't come" type things. If you feel it affects your trip, I would kindly state that you may wish to visit at a later date when these requirements are removed.
After 3 months with no activity, I'm okay with wearing a mask to prevent the spread of viruses.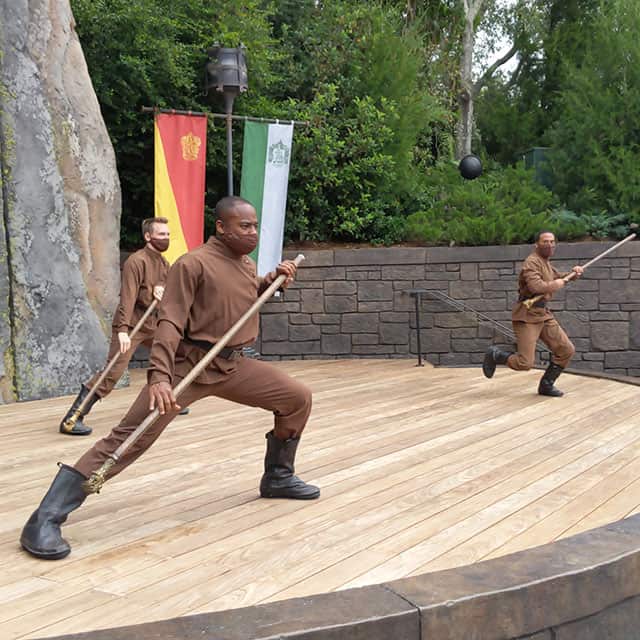 I do not know how long these requirements will be in place, but I will follow them when I'm in the parks.
We chose to wear a neck gaiter on our first visit to Universal Orlando. They are moisture wicking and can be dampened to allow for a cooling sensation. Our particular ones were made by Mission. We found them at a chain hardware store. Many other guests were using similar face coverings. These are popular among hunters and fishermen.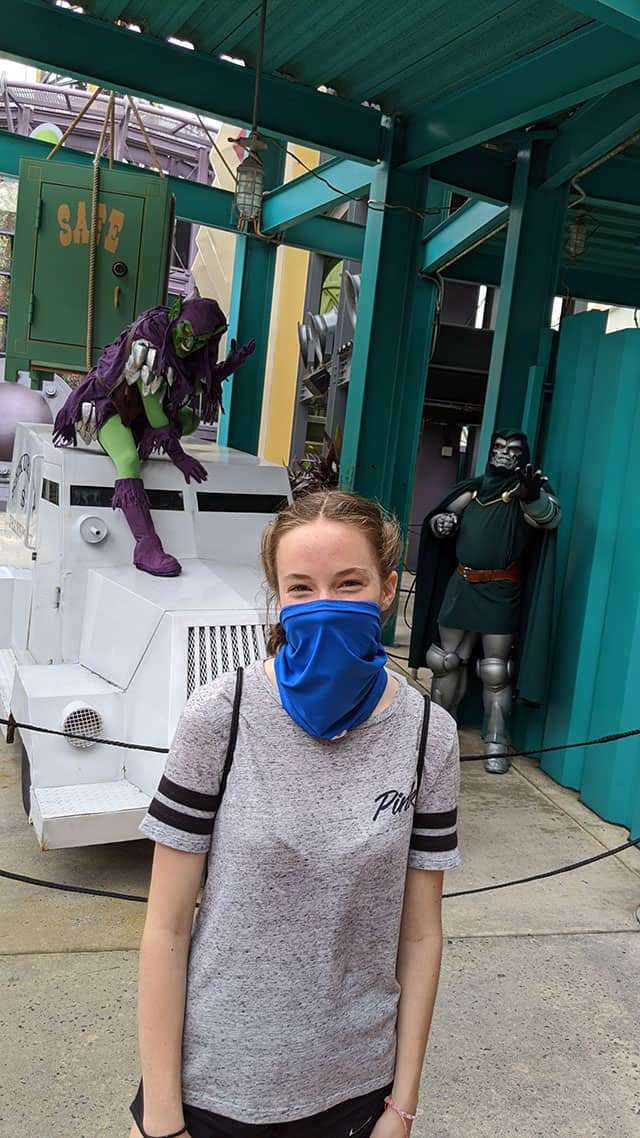 The neck gaiter can be removed in the restroom and made wet to allow for a cooling sensation on my face. Even restrooms have physical distancing at the sinks. It was not oppressively hot yesterday and it had rained. It was mostly cloudy in the 80's. I can't tell you yet what it will feel like in the 100 degree heat of July-September.
Hand Sanitizer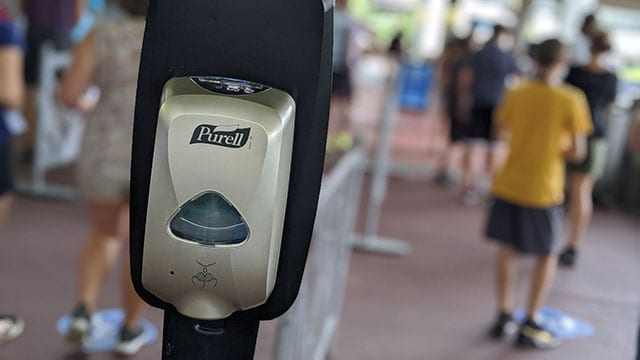 Hand sanitizer is plentiful at Universal Orlando. You'll find it the main entrances, at every restaurant, in various locations and Universal Orlando actually requires you to sanitize your hands before boarding EVERY ride. The Team Members have a pump bottle of Derma Gel sanitizer ready to dispense to each guest.
We found that the Derma Gel did not dry out our hands and did not have a heavy medical smell, but it is a nice way to feel a little safer when boarding a ride, but isn't a 100% guarantee that you won't contract Covid-19. I would still caution you not to touch your face without washing your hands as an extra level of protection.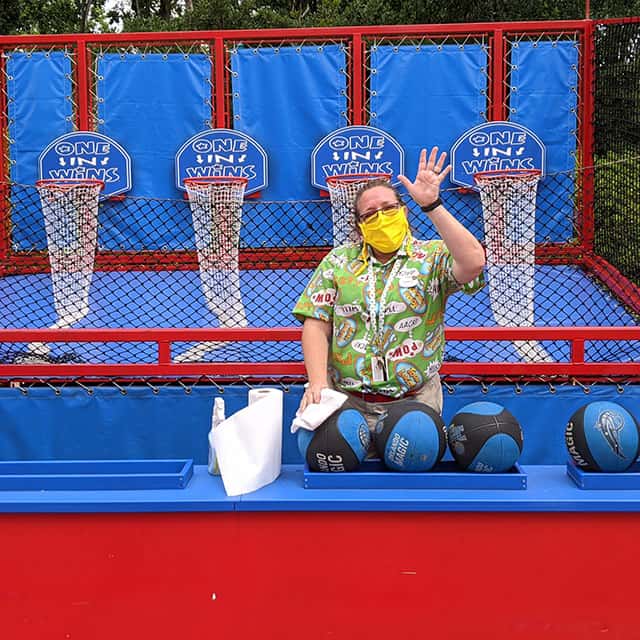 The Team Members frequently clean the ride vehicles and any touch surface as well. When we entered a restaurant, we were asked to use the automated hand sanitizer before we were escorted to our seats.
Physical Distancing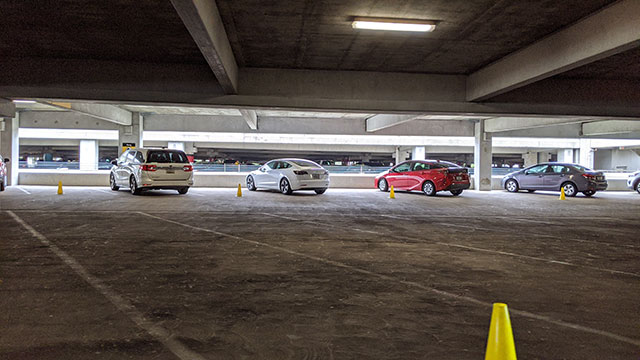 Physical distancing markers are clearly placed on the floors or hand rails of every attraction. Most of the time they made perfect sense, in some cases it left us wondering who had placed them in odd places.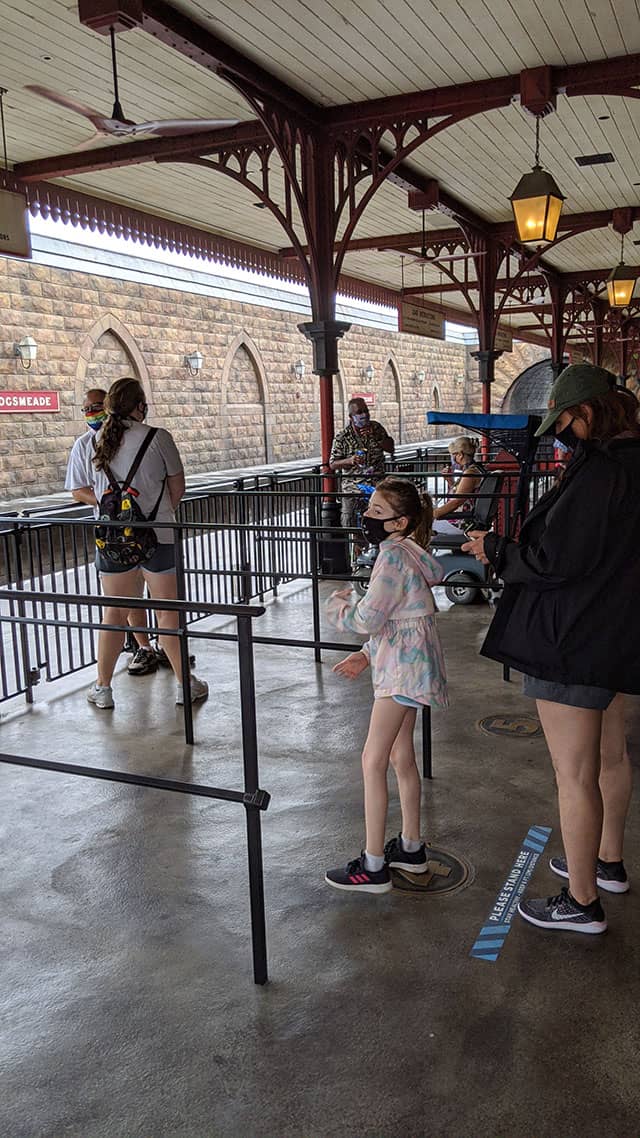 Our first ride was Hulk. It did not offer a Virtual Queue, so we waited stand by and it took about 40 minutes. We were usually spread out every 6 feet, but they were using switchbacks that were not intended to be used, so sometimes you are standing nearer than 6 feet. All our other ride experiences were clearly marked.
Usually, the guests around us respected the areas and allowed reasonable distancing. One guest kept crowding us. We asked politely for additional space, they did it again. I had to be a little more firm that they were crowding our space. That was the exception, not the rule.
At Forbidden Journey, many of the spacers were on the handrails, instead of the floors as they wouldn't stick to the floor surfaces in some areas.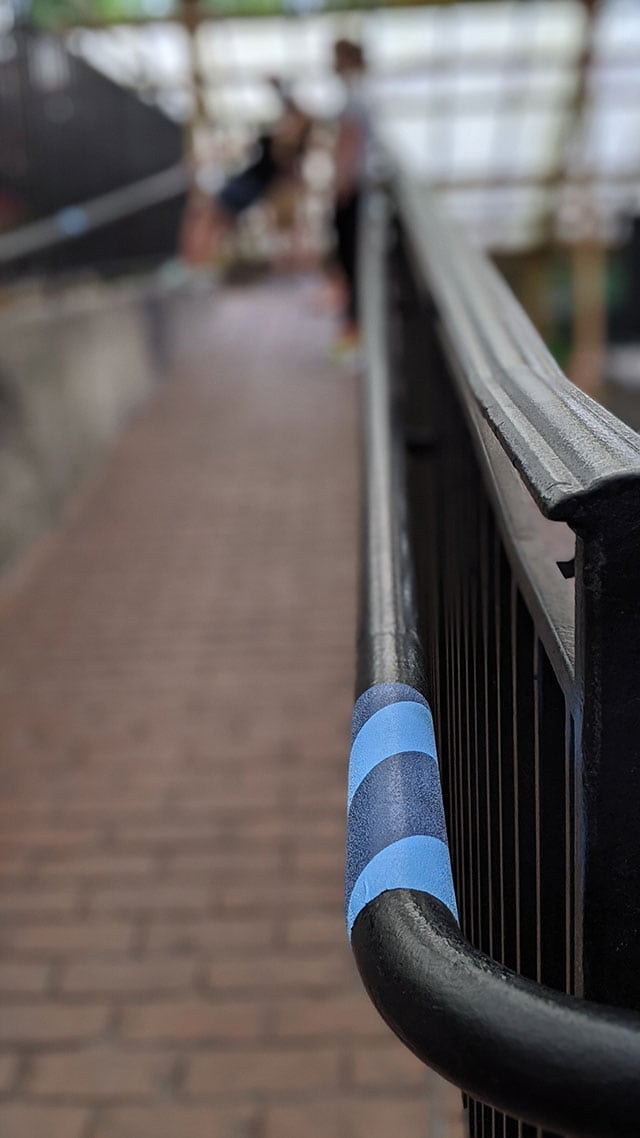 Even the shows had clearly defined areas in which the guests should stand to observe the show. It was an Annual Passholder preview, so the majority of guests followed the guidelines for spacing well.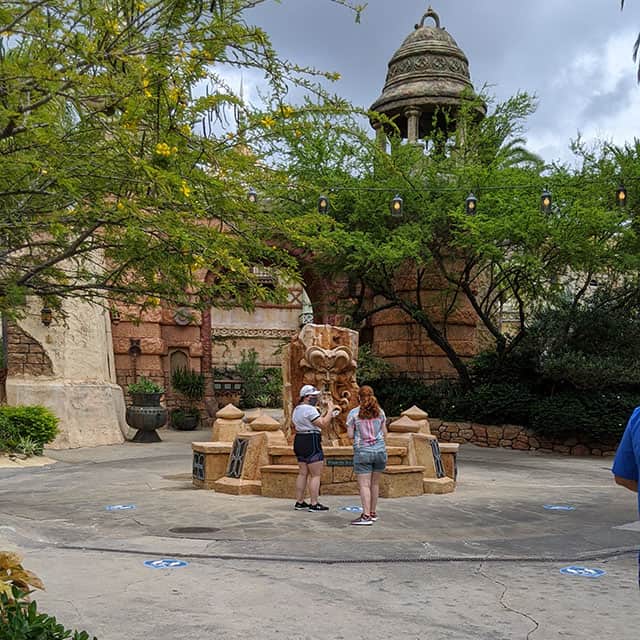 The exceptions that we found were in the pass through areas at each Harry Potter area. There were too many people in these areas to be able to maintain that type of distancing. Someone was counting people as they entered, but it did feel more crowded in those areas than the park had intended.
Lockers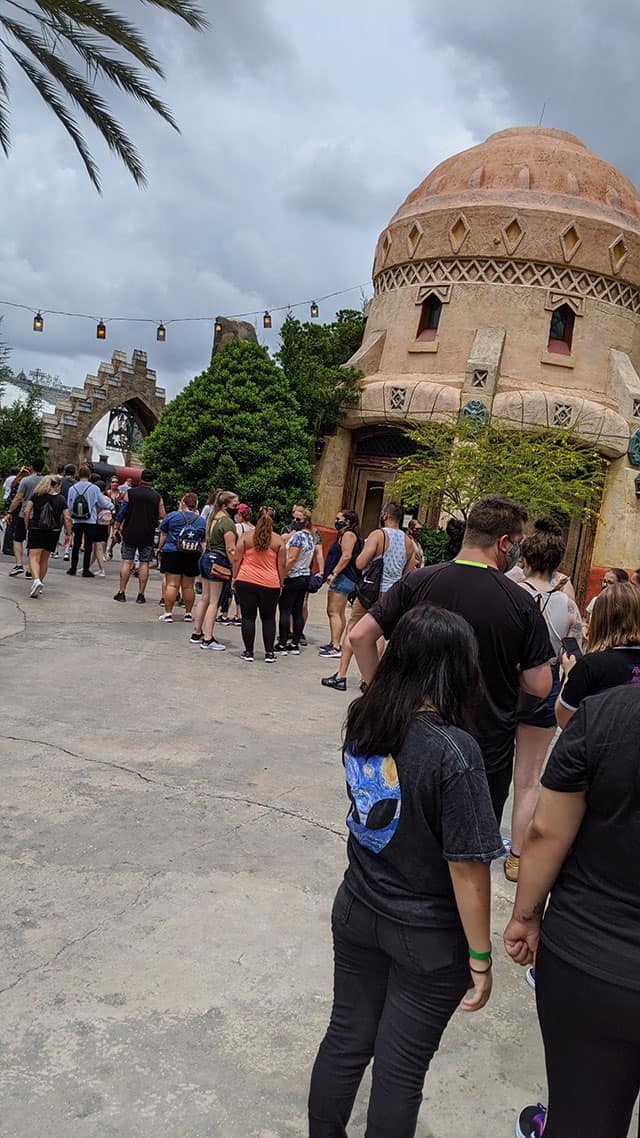 Universal requires that you use their complimentary lockers at a variety of attractions. In order to use those lockers, you must stand in a long line. They are attempting to have only one guest or family at a full bank of lockers at one time. They cleaned the lockers frequently and the reservation of the locker is done using your ticket or annual pass. The only touch is done to open or close the locker.
We chose to leave our locker open after usage to allow the Team Members to be aware that it had been recently used. That seems like the reasonable way to use the locker. The long lines were somewhat monitored for distancing, more monitored as we drew closer to the lockers.
Ride Physical Distancing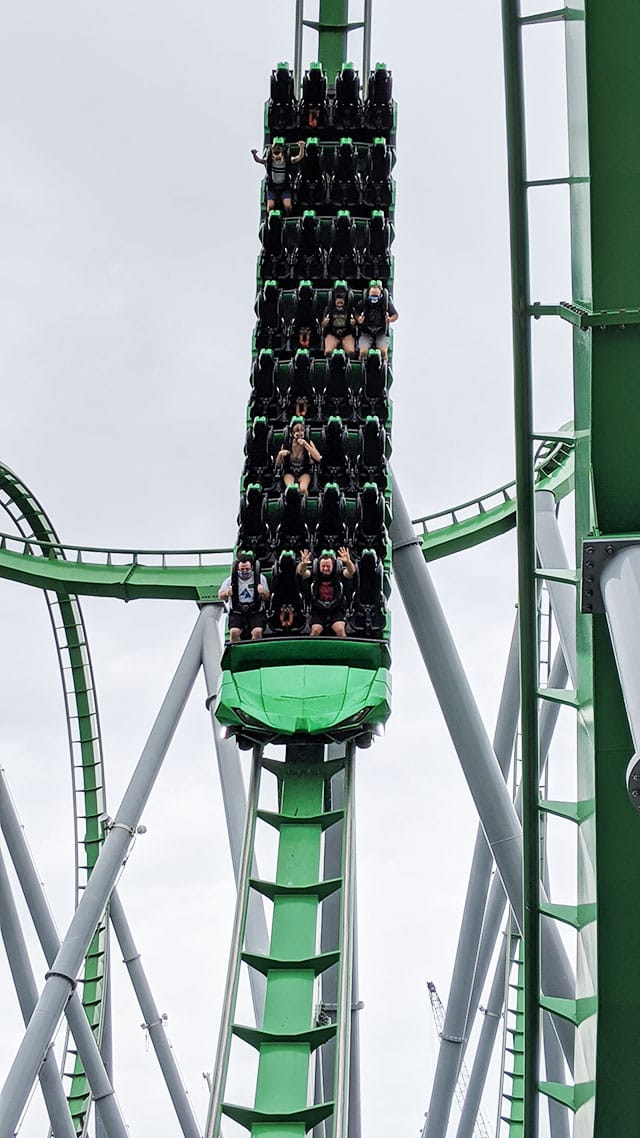 Even the ride vehicles are using physical distancing measures. A family group is boarded together, then an empty row is left behind. Many Annual Passholders came alone for the preview, so we saw a Hulk train sent off with only 5 total people onboard.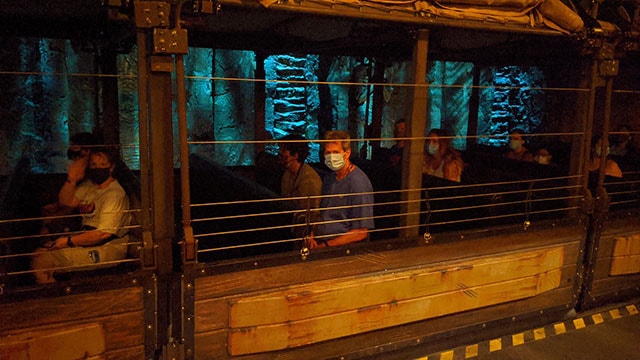 It does increase the wait times greatly. The crowd level for the day would have easily been considered Blue on my Crowd Calendar, but the wait times for rides were still regularly 30-45 minutes, even using Virtual Queue. Hulk topped 75 minutes in wait time.
My next post will be about the Virtual Queue experience and how you can maximize your time when visiting Universal Orlando.
Stay safe. Stay healthy!
KtP