There have been so many changes to Disney Worlds operations lately, they can be a bit hard to keep up with. As Disney takes baby steps back towards normalcy, we are getting impatient waiting for some of our favorite experiences to return! Dear Disney, please bring these 3 magical experiences back!
Returning the magic to Disney World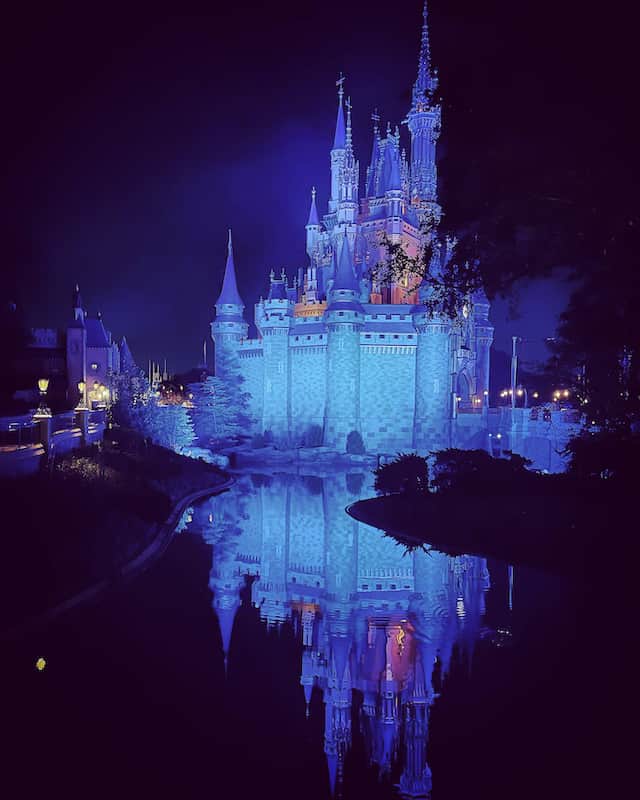 We are so happy you have been able to bring us some magic this past year as they return to "normal."
With the recent news the masks are now optional in most areas of Walt Disney World, and physical distancing has become less of a focus, we are ready for you to bring back all of the magic you are so great at creating.
These magical experiences are what set you apart from the other amusement parks. These things are THE REASON we come visit your Parks over and over again.
We're ready for them to return, Disney!
3. Shows and Parades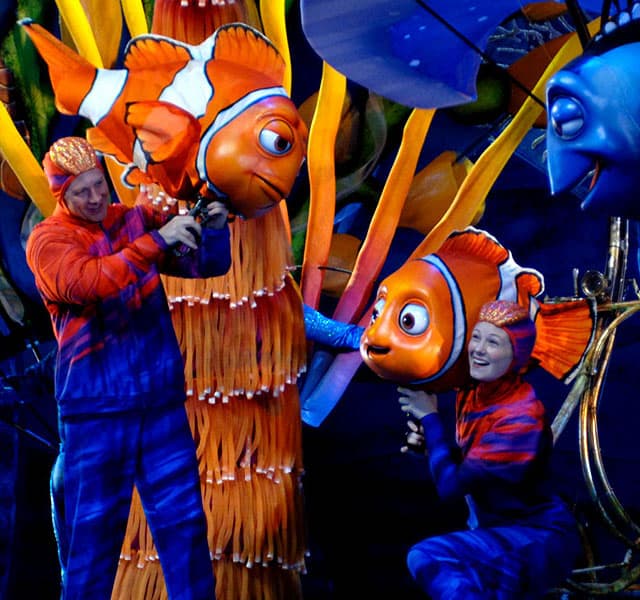 Disney's entertainment is top notch and part of what helps set Disney apart from its competitors.
Watching shows like Finding Nemo the Musical and Beauty and the Beast Live on Stage are some of my favorite ways to spend time in Disney World.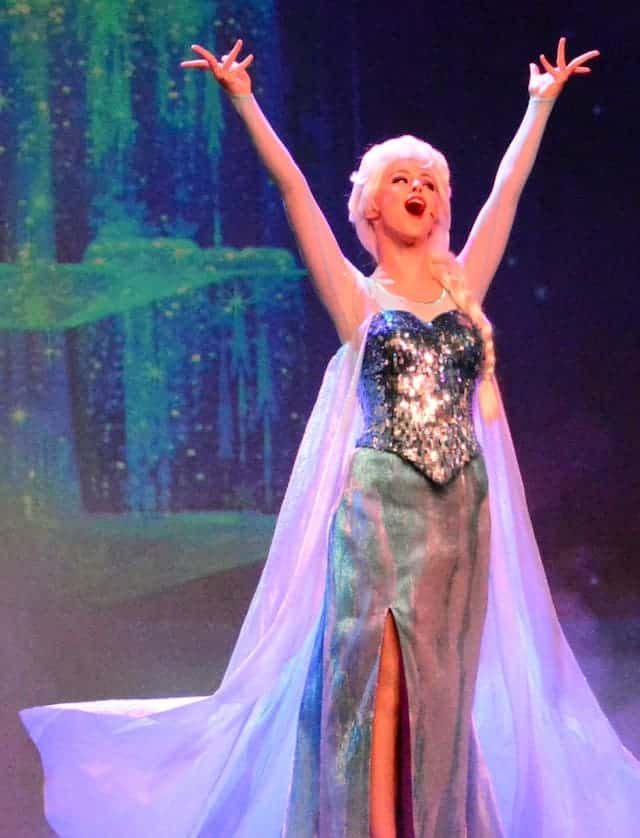 We are all so excited Festival of the Lion King has returned, but we are ready for more! There are many benefits to bringing all of the shows back to Walt Disney World beyond just making your Guests thrilled!
First of all, it allows for even more Cast Members to return to work. Having shows available for Guests will also help spread crowds out throughout the parks, resulting in lower wait times for our favorite attractions.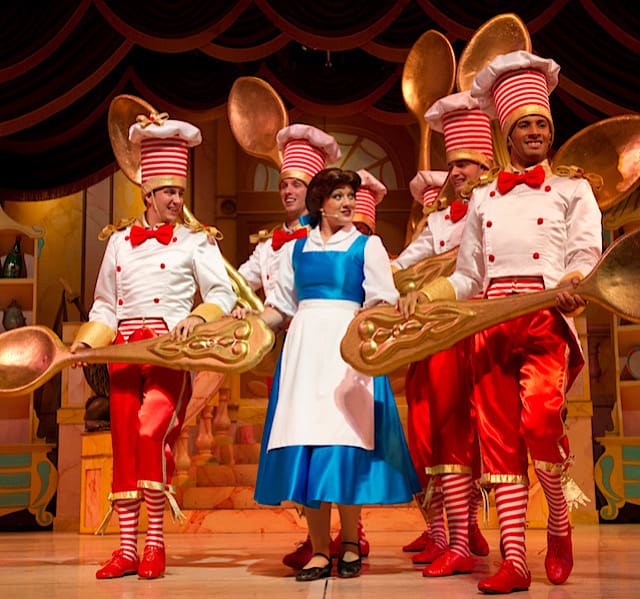 We are ready for all of the shows to return! And while you're at it, we'd love to see parades again! Parades in Disney World are truly one of a kind!
We love the cavalcades, we really do! But those parades were an entire event! Sitting and watching our favorite characters dance and sing along to our favorite Disney music is truly special.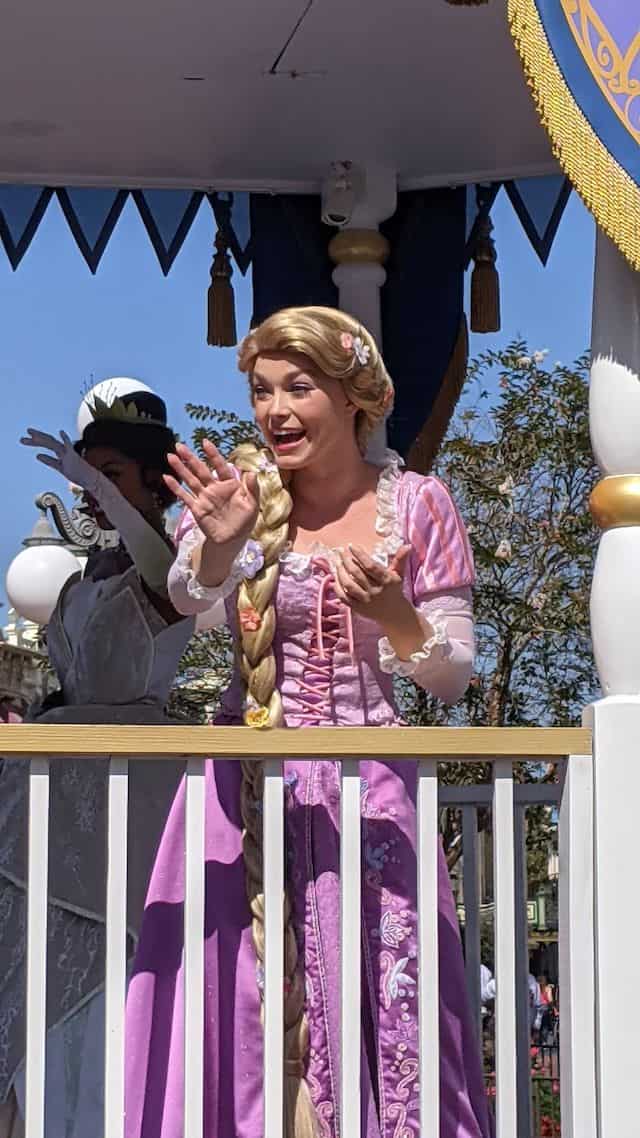 I'll never forget the way it felt to be watching Flynn Rider swinging high on an axe as he rode past us, or Rapunzel bursting with excitement to see my daughter dressed like her!
We'll gladly hold our spot for an hour in the hot sun just to catch a glimpse of our favorite characters parading down Main Street again!
2. Fireworks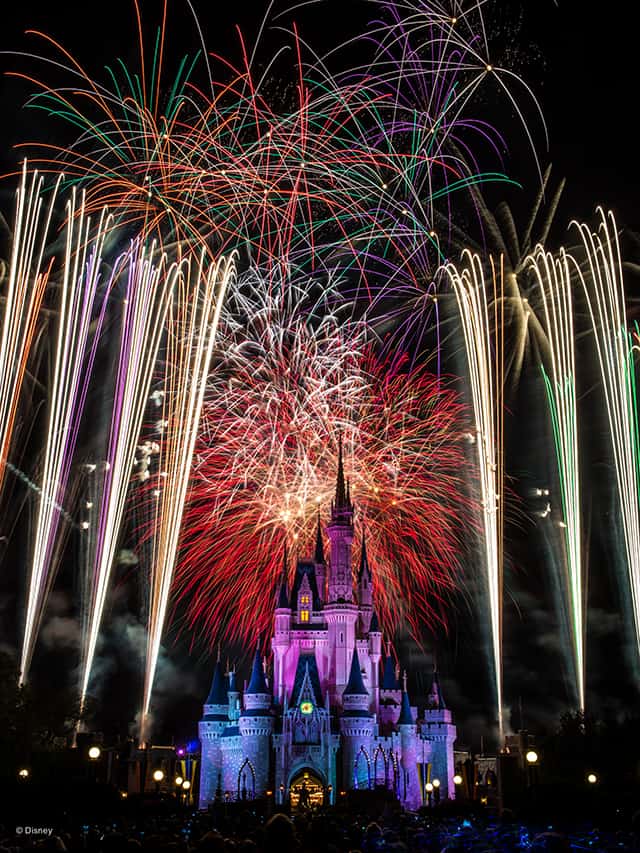 Ok Disney, I know my fellow Disney fans miss the fireworks as much as I do. We're "ready to begin" our path to normalcy with our favorite nighttime spectacular, Happily Ever After. I wish I had known the last time I saw Happily Ever After that it was going to be my last time for a very long time.
Although if I'm being honest, I don't think it would have changed much for me had I known that.
"And they all lived happily ever after. Each of us has a dream, a heart's desire. It calls to us. And when we're brave enough to listen, and bold enough to pursue, that dream will lead us on a journey to discover who we're meant to be. All we have to do is look inside our hearts and unlock the magic within."
I can't help but watch this show with tears streaming down my face every time. And singing along, of course!
The fireworks are spectacular, timed just right with the music and projections.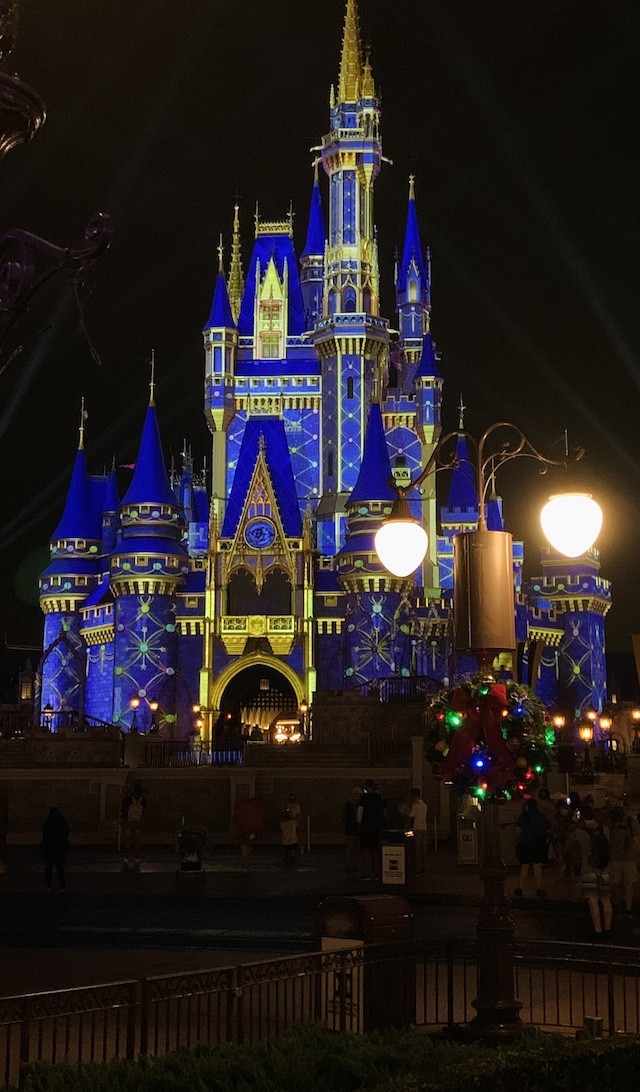 The projections are magical, reminding us of the Disney characters we grew up with and the new friends we've made along the way. We are ready to find our Happily Ever After again!
You have been teasing us with fireworks testing after fireworks testing at Epcot, and we know there will be testing at Magic Kingdom, so it must be coming soon. But we haven't heard a word from you on this important matter!
Disney, please bring back your nighttime spectacular entertainment options again! We are ready to "reach out and find our happily ever after!"
1. Character Meet and Greets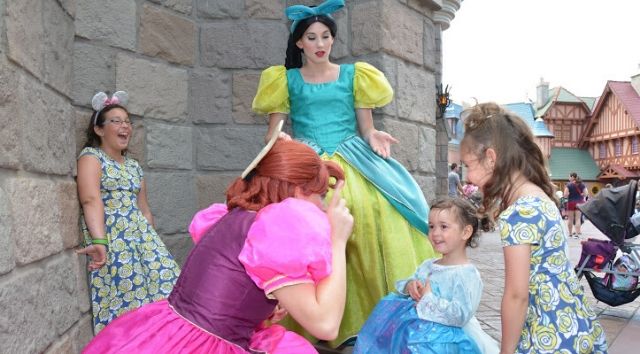 This is the number one thing we are ready to see return to Disney World. Rides are great, don't get us wrong! We love the Disney theming and the fun we have on them.
But character meet and greets are what make Disney World, Disney World.
Let's face it. For many of us, it's what we go to the Parks for. You can go to countless amusement parks all over the United States. But you can't meet your favorite Disney pals just anywhere!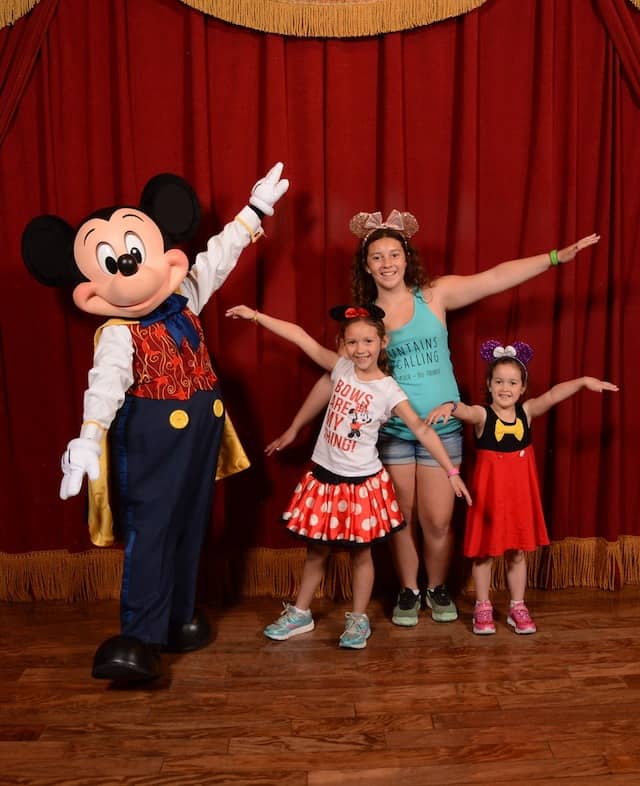 We loved the idea of socially distanced character meet and greets when you first reopened. We were thrilled to talk and interact with our favorite characters from a distance.
We loved the surprise sightings of them on the cavalcades as we enjoyed our time in the Parks. But we are missing one very important thing:
Hugs.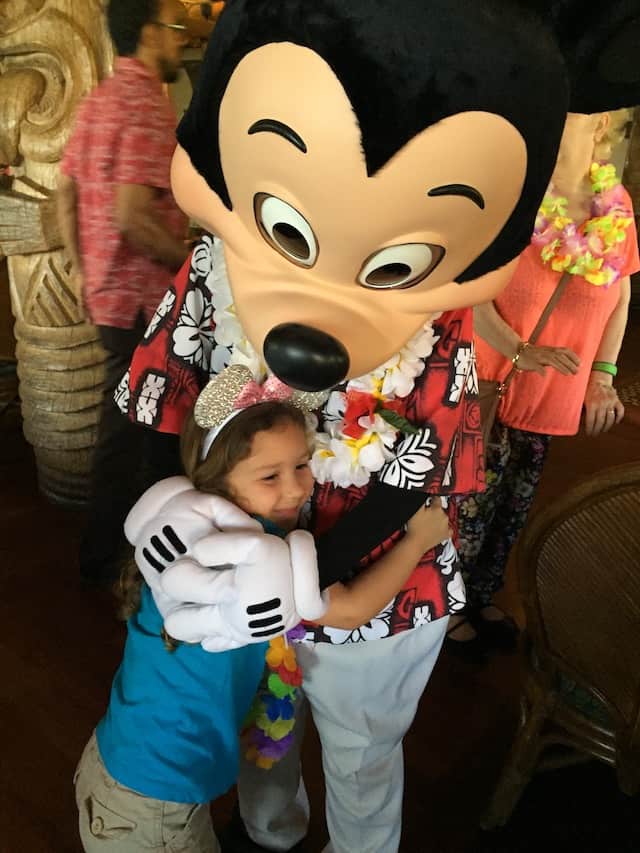 Part of the magic of Disney World is getting to meet your favorite characters and giving them a great big hug. Watching your children hug their favorite princess or finally meeting Mickey for the first time is exactly what the magic of Disney World is all about.
It's time to bring back non-distanced character meet and greets. We want to get those autographs, get into some mischief with Stitch, and give our pal Mickey a big old hug.
Cavalcades and distanced meets can no longer fulfill our need for a magical interaction, so please Disney, let's do this!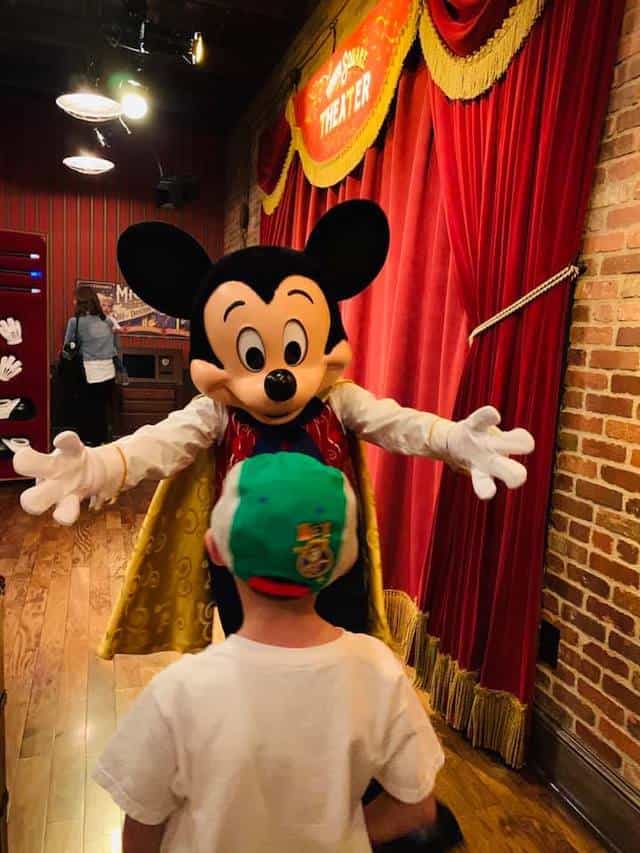 Sincerely, Jamie
Which magical experiences are you ready to see return to Disney World? Share your feelings with us on Kenny the Pirate's Facebook page, or join our crew and continue the discussion!
Are you planning a vacation? Reach out to our trusted travel agency sponsor Authorized Disney Vacation Planner
Mouse Class Travel
!