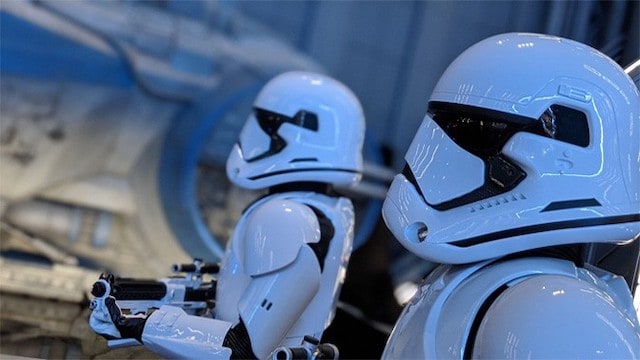 Rise of the Resistance is arguably the most popular ride in all of Disney World. However, it is no stranger to technical issues where Guests have to be evacuated off. Check out these photos of the inside of the attraction with the lights on.
Rise of the Resistance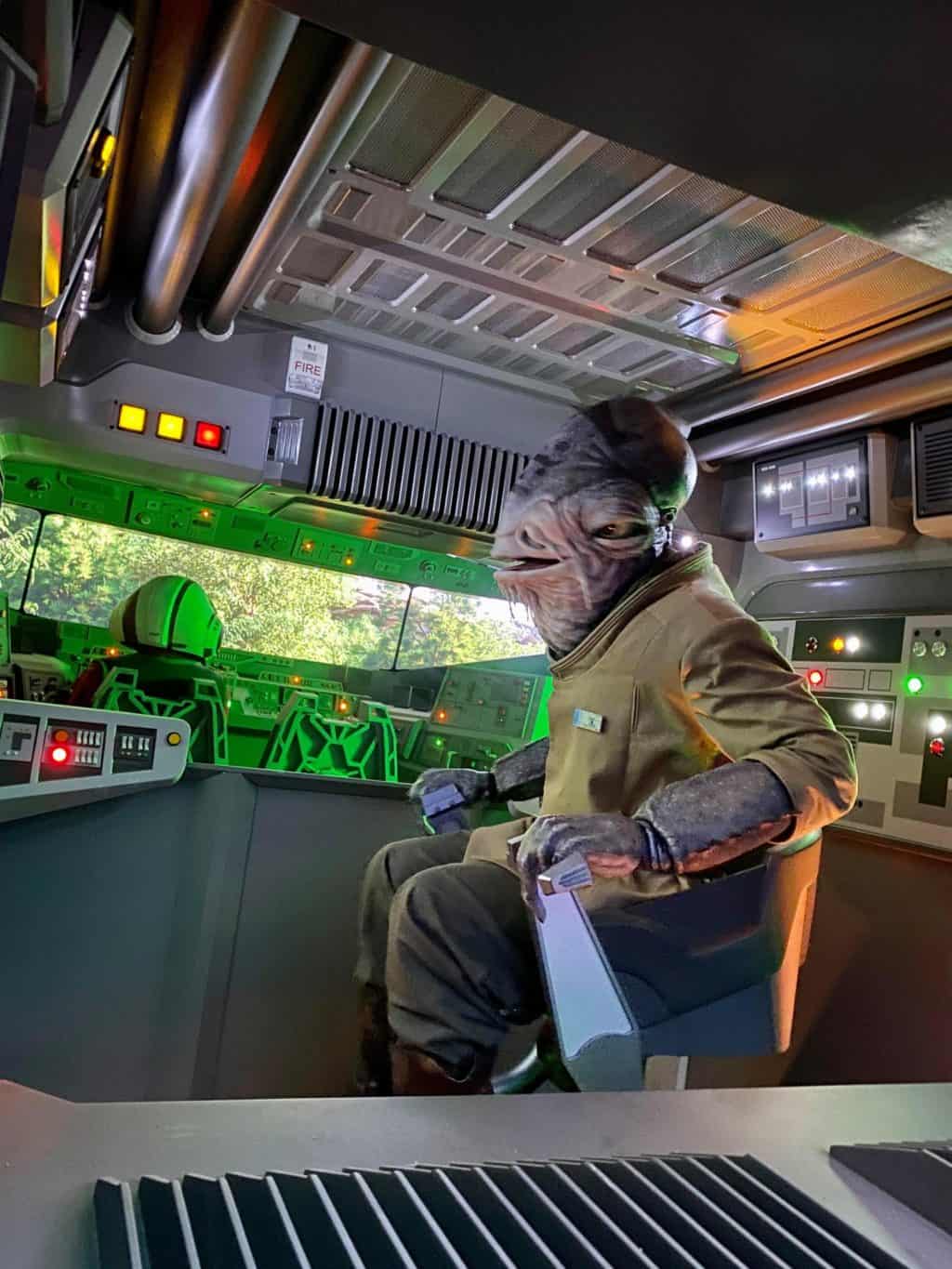 Located at both Disney World and Disneyland, Rise of the Resistance is the E-ticket attraction in Galaxy's Edge. It is some of the best work Imagineers have completed using some of the most coolest technology known to man.
Due to its popularity, Rise of the Resistance requires a boarding pass to be able experience the attraction. There is no other way to ride it. No standby options, no FastPasses, nothing. You can check out our detailed guide to obtaining a boarding group for Rise of the Resistance HERE.
Boarding groups are distributed at 7 am and at 1 pm. They are usually gone in seconds because the demand for the ride is much greater than the supply. There are only so many hours in a park day.
Ride Issues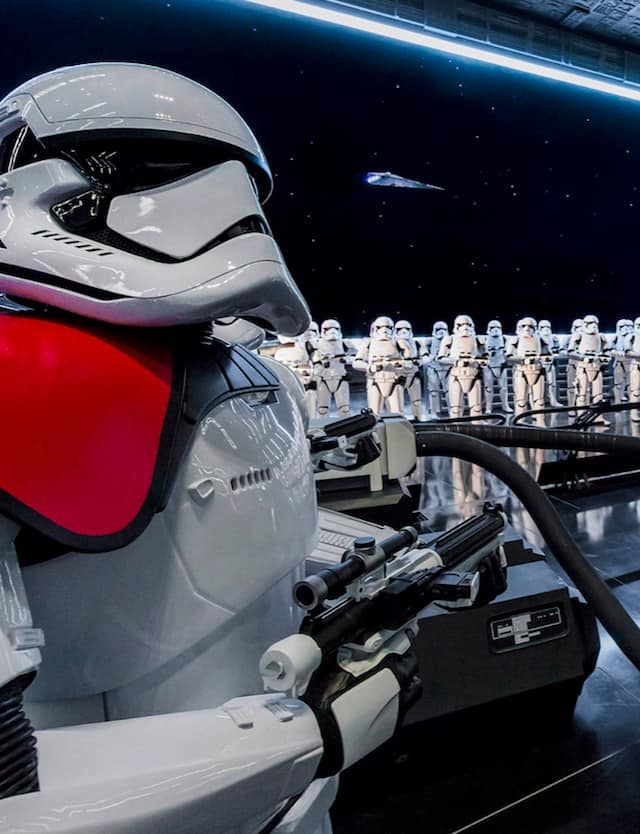 This attraction is no stranger to technical issues. It has broken down or has been unable to load Guests periodically since its debut in late 2019. You can check out the most recent incidents HERE and HERE.
Today, June 10, Guests hoping to fight the First Order instead found themselves being evacuated off the ride. Twitter user @LoganSchapker shared a few photos earlier today of what Rise of the Resistance looks like when the lights are on. You can see the tracks the ride uses to transport Guests through the thrilling experience.
It certainly looks different with the lights on! Maybe not as cool as Haunted Mansion, but it still is neat to see your favorite attractions in a new light (pun intended).
Another Twitter user who goes by @LandenSchapker (assuming they are related and on the ride together), shared a video of what the ride looks like with the lights on. The tweet was posted shortly after 11 am and shows a similar view point as the photos above.
What to do if you get stuck on a ride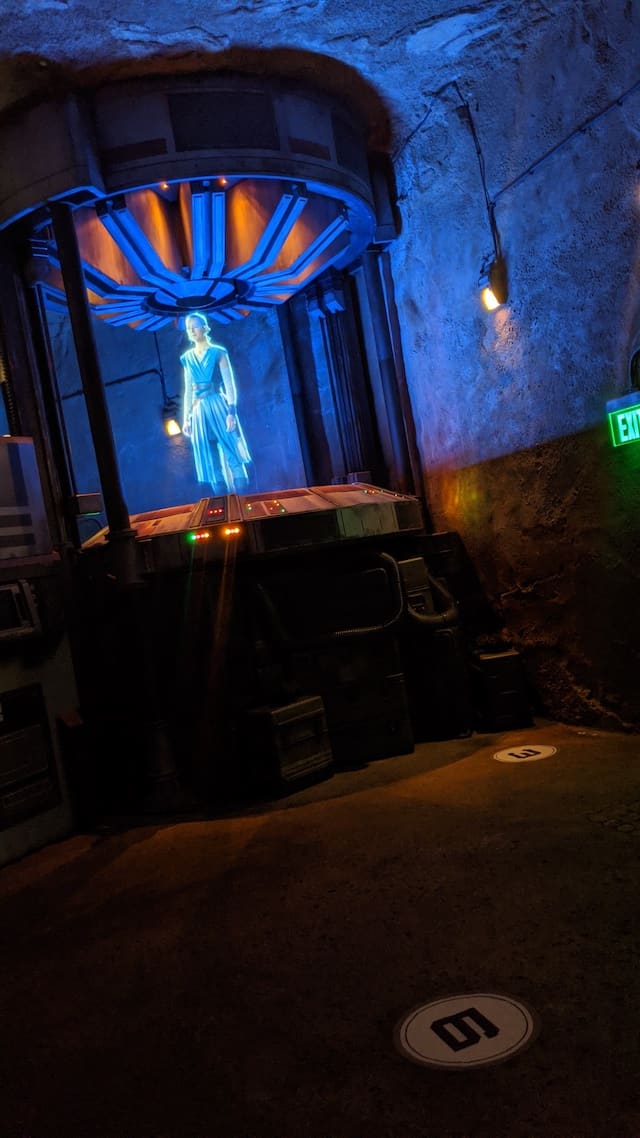 Rise of the Resistance is just one of many attractions that have to be evacuated from time to time. In fact, it happens more often than you think! So, I put together a list of "rules" for getting stuck on a ride at Disney World.
You should always stay calm and follow Cast Member instructions. You should never get out of the ride vehicle on your own or touch parts of the ride on your way out. You can check out more of my tips HERE.
Have you ever been evacuated from Rise of the Resistance and saw everything with the lights on? Share your experience with us over on Facebook!
Are you planning a vacation? Reach out to our trusted travel agency sponsor Authorized Disney Vacation Planner
Mouse Class Travel
!