Being stuck on your favorite ride at Disney World can be a dream come true. But, it can also be a nightmare depending on the circumstances. Here's what you should do if you ever find yourself stuck on a ride at Disney. As an added bonus, I also have some special tips for the Skyliner (because that can get ugly real quick).
Getting stuck on a ride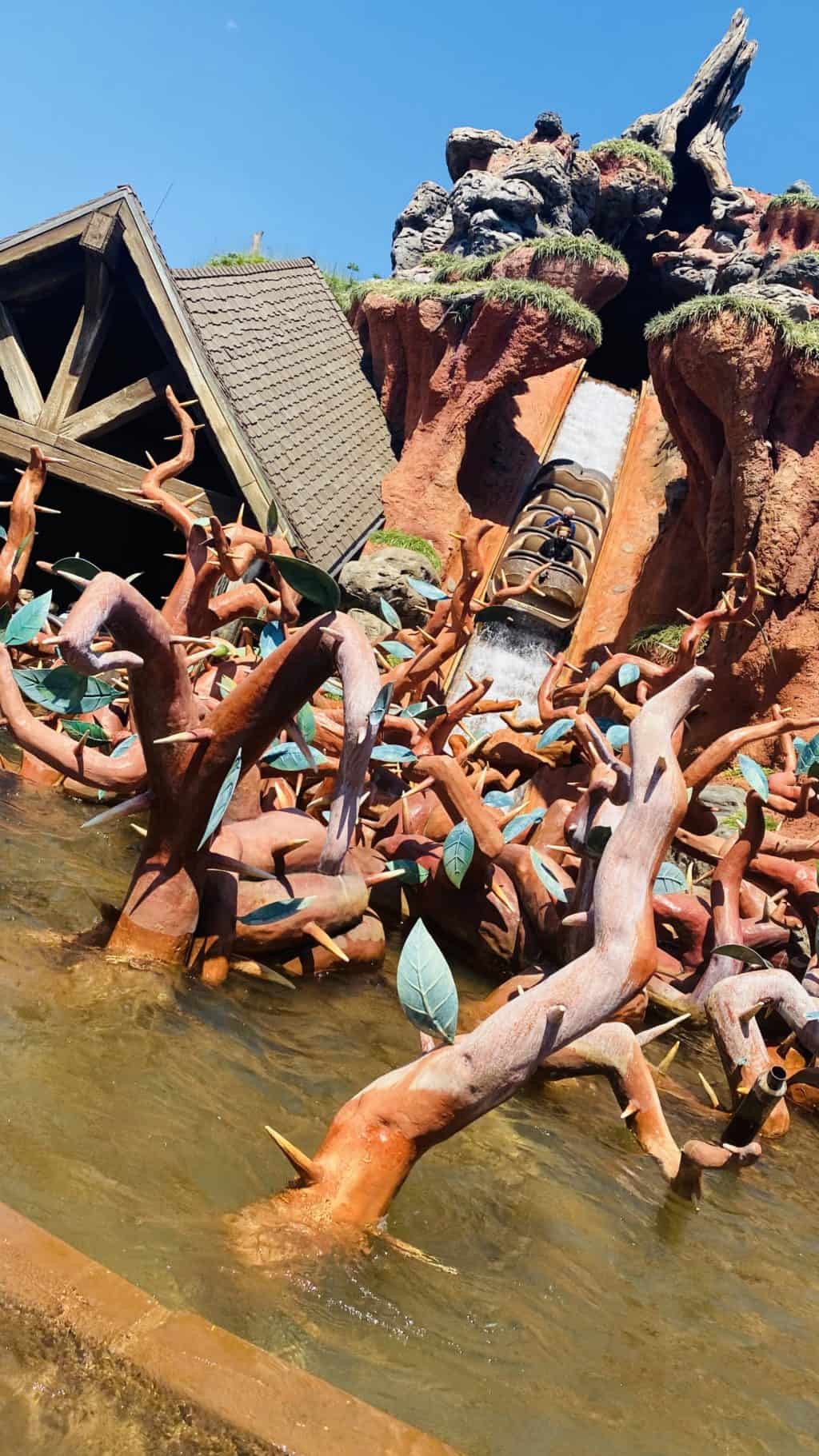 Disney World is the Most Magical Place on Earth, right? So it should be immune to ride breakdowns and delays? Wrong. Even ride issues happen at Disney. Knowing what to do and what not to do can make or break a situation.
Keep the following in mind in case you ever get stuck on a ride at Disney.
#1 Do stay calm. Don't freak out.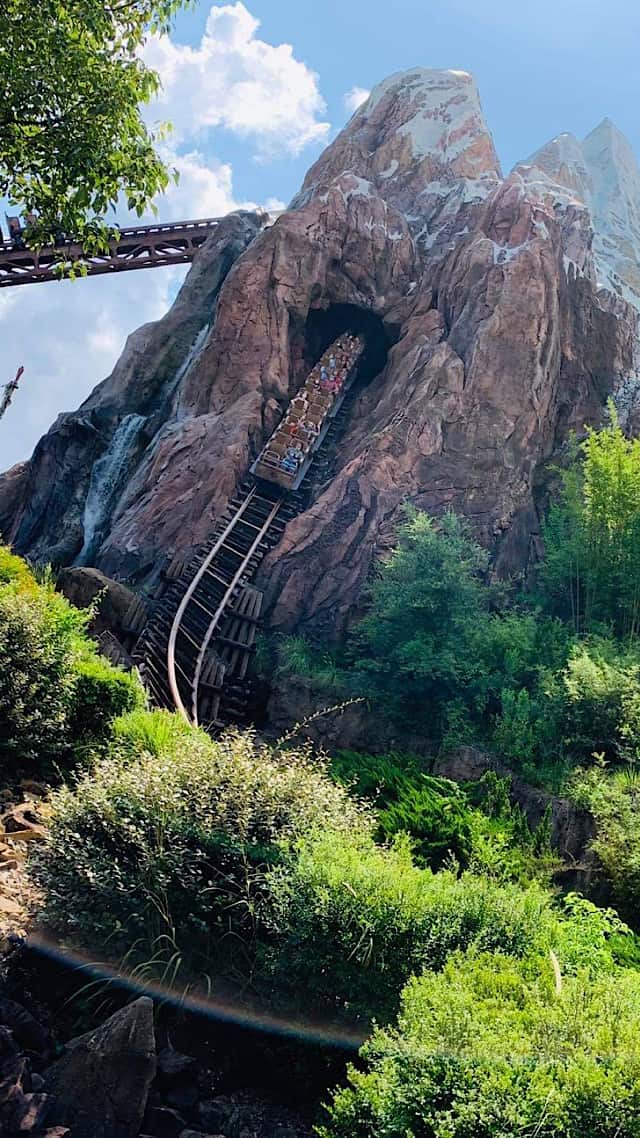 This first rule is so important. Stay calm. It is necessary to stay calm. Yes, being upside down on Rock 'n' Rollercoaster or at the very top of Mount Everest can be flat out scary, but freaking out will only make the situation worse for you and those around you.
Many times, being stuck on a ride is only momentary. Usually the ride will resume again after a brief pause. A brief pause may be the result of Cast Members needing to assist a Guest boarding or unloading off a continuous loading attraction (think Haunted Mansion or Spaceship Earth). Or, it may be a more serious issue that requires attention.
Regardless of the length of time the ride is down, please stay calm and wait for further instruction! Keep your children calm as best as you can as well.
#2 Do stay seated. Don't get up until you are told.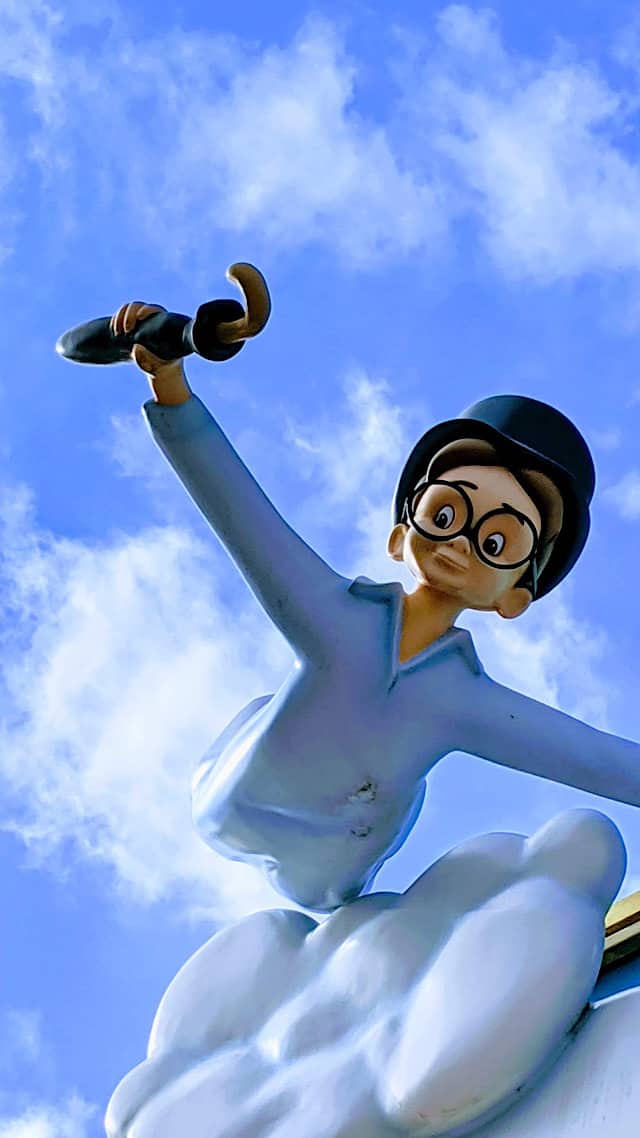 Rule #2 closely follows rule #1: stay in your seat at all times during the downtime! Again, this may be a brief pause and getting up could cause injury if it suddenly starts up again.
Pirate tip: the overhead speaker will usually tell you when the ride is about to start moving again.
There is a method and order that the Cast Members must follow to escorting every single Guest in every single ride vehicle. If you must be removed from the attraction, just stay calm and remain seated to ensure the process goes as smooth as possible. Listen to the overhead speakers to receive further instruction.
#3 Do listen to the Cast Members. Don't disobey their directions.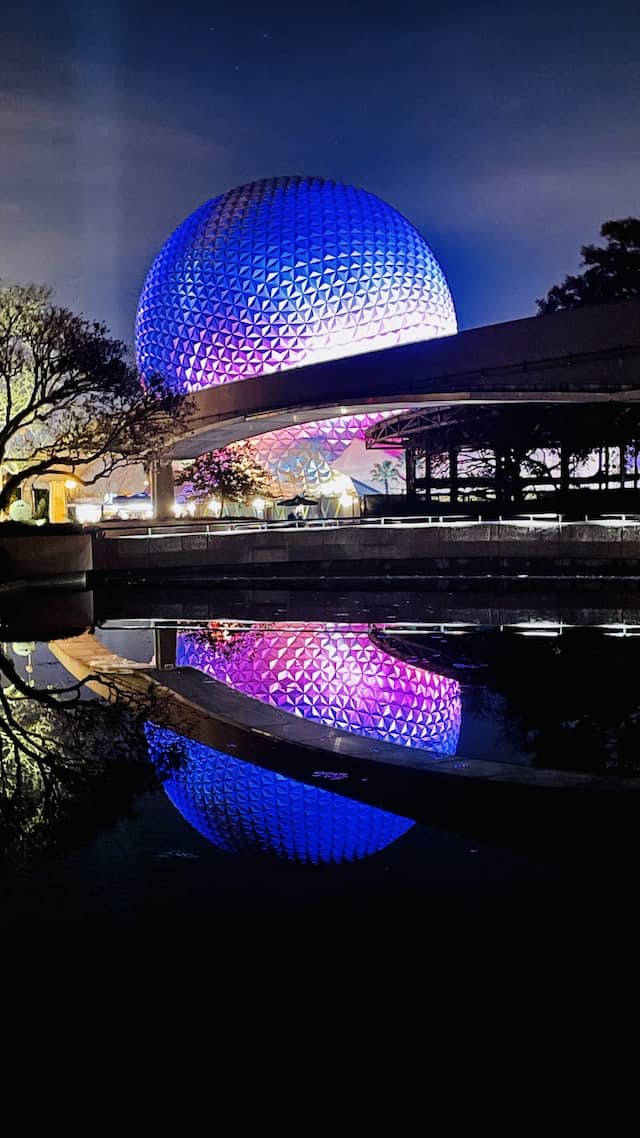 If a Cast Member asks you to not take photos or videos of your experience walking off an attraction, please respect those instructions. Along those lines, do not touch any parts of the attraction that you are walking by, no matter how tempting! Be sure to follow Cast Member directions closely.
If your offense is serious enough, you may land yourself in some pretty hot water. Do not jeopardize your trip by taking backstage photos/videos if they specifically ask you not to. Your actions could also further delay the process, thus delaying the magic for other Guests.
#4 Do speak to Guest Services. Don't be rude about the situation.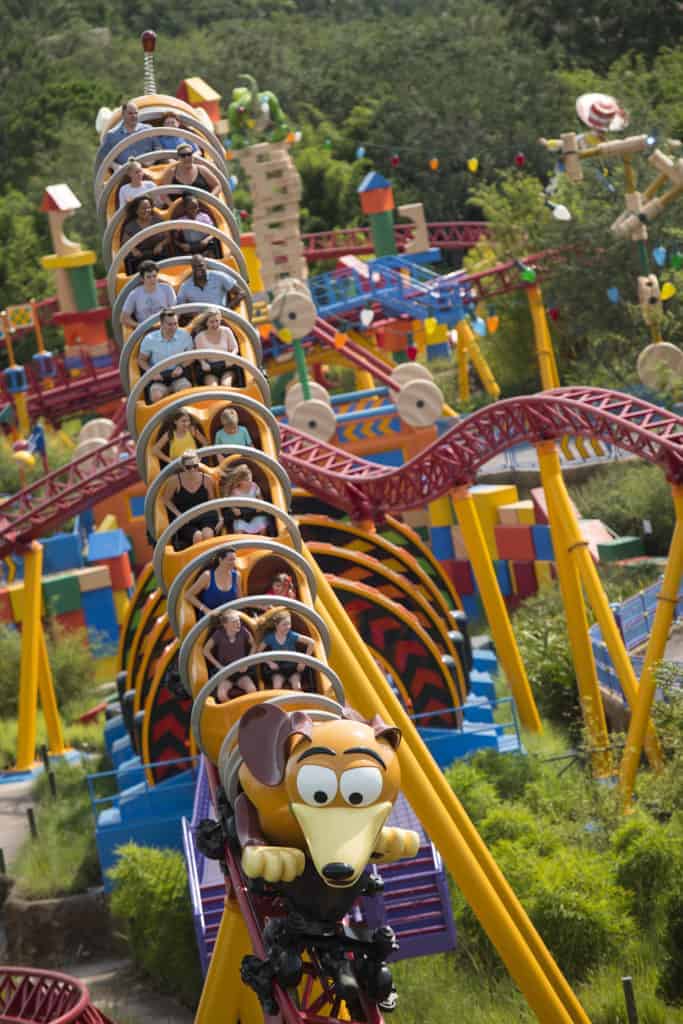 Whenever you are stuck on an attraction, Disney should try to make it right if the situation was serious. I'm not saying you should ask for free night at the Grand Floridian when you were walked off Peter Pan, but for more lengthy or dangerous situations, I would definitely recommend talking to Disney about what happened.
One situation that I can't help but remember is the Guests who were stranded on the Skyliner for about 3 hours shortly after it opened. They were left in mid-air for hours with little to no air flow. The fire department had to rescue Guests from their gondolas in the air. Undoubtedly that is a very high-stress situation, and those situations certainly warrant some type of compensation from Disney.
Sometimes you will get a multi-experience FastPass for your trouble. And other times you may get a free night at a hotel or free meal. Definitely talk to Disney about how they can make the situation right, but don't try to abuse Disney's willingness to help.
#5 Do enjoy the experience! Don't let it sour your trip.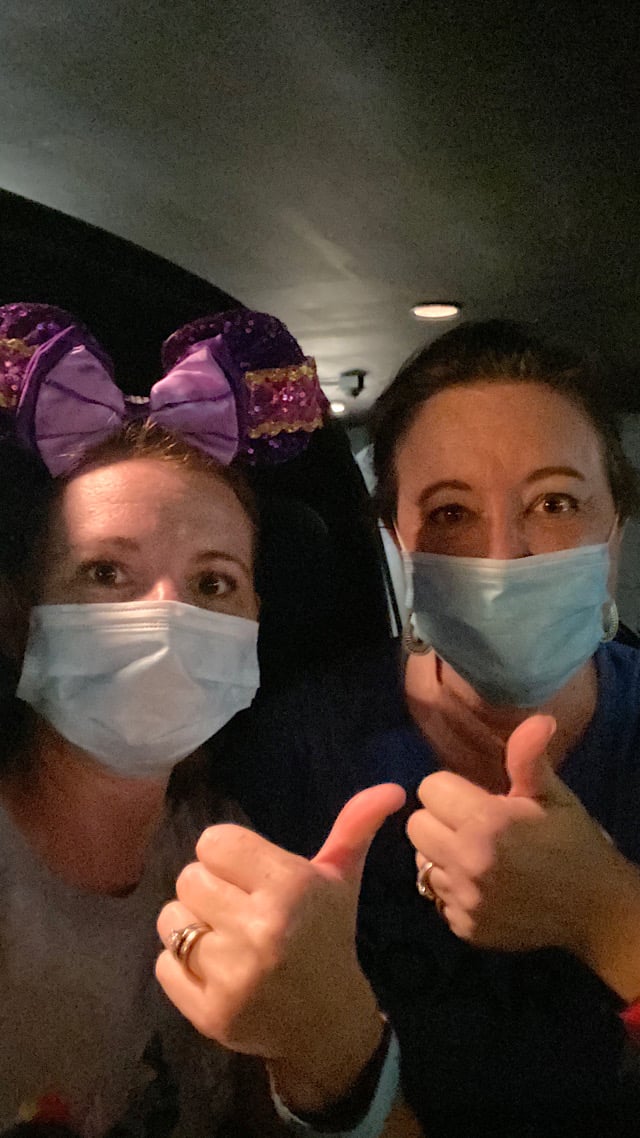 Sing along to Zip-a-Dee-Doo-Dah or FaceTime with your friend who has been dying to see the top of Spaceship Earth. Entertain yourself and those around you while you're stuck and don't let it put you in a bad mood. Many times, there is nothing seriously wrong with the ride you are on. It can definitely become the highlight of your trip and a story you share years down the road.
My dear friend Susan and I were stuck on Haunted Mansion during the Cast Member preview day in July 2020. She wrote about our experience HERE. We had such a great time watching the ballroom scene over and over again and then snapping all those photos for you guys (don't worry, the Cast Member allowed it). We still talk about being stuck! It was a magical time for sure to experience Haunted Mansion in a different way!
A special note about the Skyliner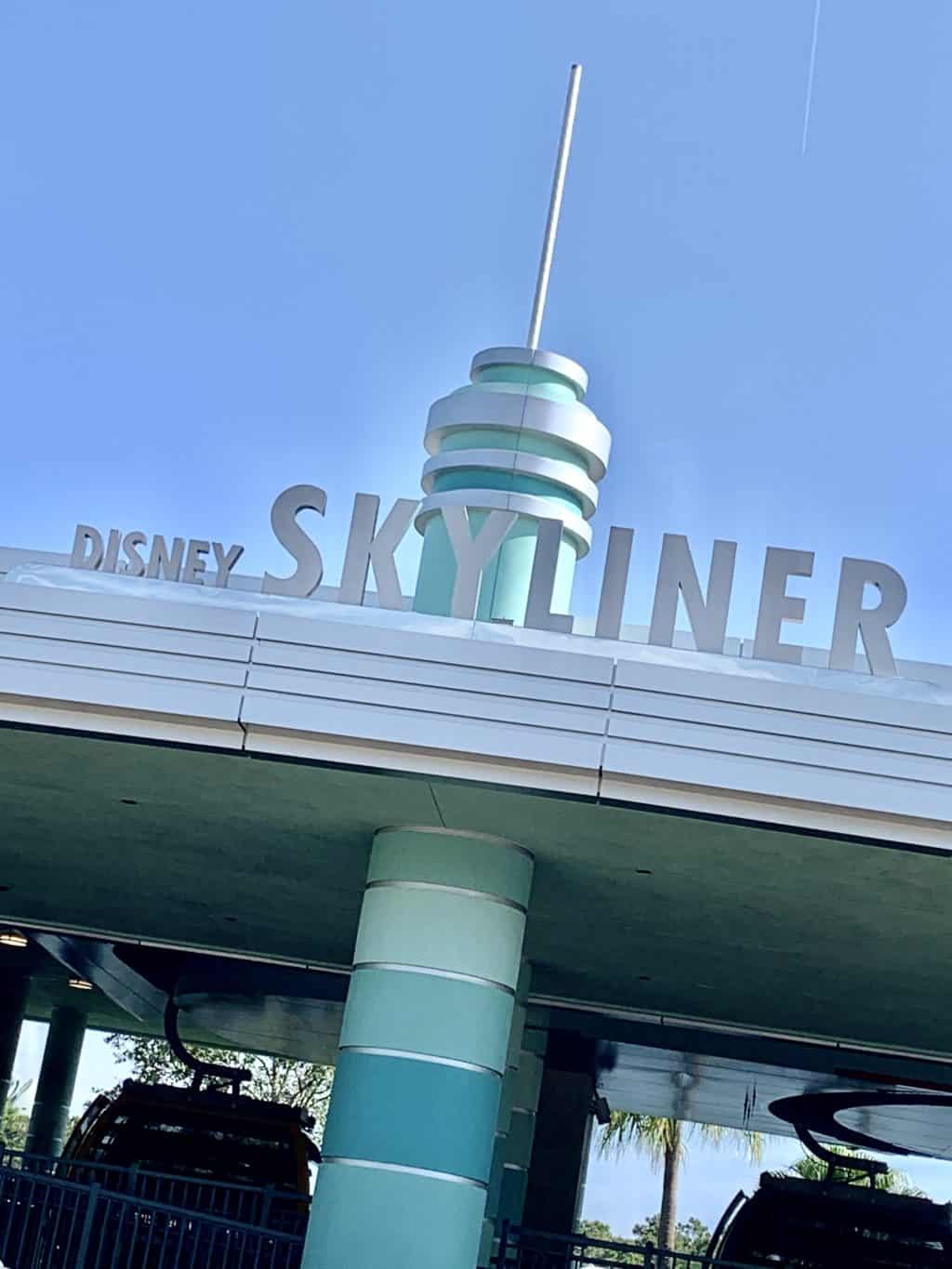 Being stuck on Disney's Skyliner can be a more serious situation. For one, there is no easy way to get down. Second, it is continuously loading and only temporarily stops when loading or unloading a Guest who needs assistance. So, if you're stuck for more than few minutes it can mean there is a technical issue.
There could also be an accident. The Skyliner has been plagued with problems since it debuted September 2019, with the most recent incident involving two gondolas crashing into one another. You can read about that HERE.
It is extremely important to not panic if you find yourself in one of these situations. There are emergency kits in each gondola that contain glow sticks, drinking water, waste bags, and a notebook. Disney can also communicate with you via the emergency contact number in each cabin.
Packing the necessities, like battery packs for your phone and a water bottle in your park bag is always recommended. However, in these situations you can be even more grateful to have them.
Have you ever been stuck on a ride? Share your experience with us on Facebook. You can also join our KtP Crew and continue the discussion there, too!