Are you looking for a fun way to capture memories from your next Disney vacation? If so, you should consider booking a Capture Your Moment Session at Disney's Animal Kingdom.
What is Capture Your Moment?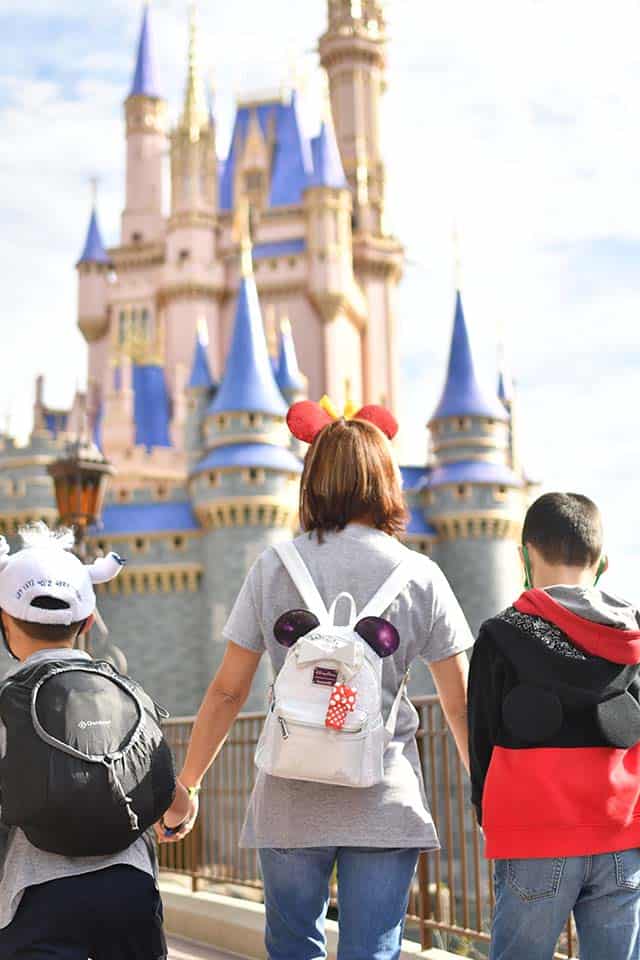 Disney introduced a new private photo session for guests visiting Walt Disney World. Guests can have a 20-minute personalized photo session taken with a photographer.
Capture Your Moment has now been expanded to Disney's Animal Kingdom. I (Maggie) will be writing about my experience at Disney's Animal Kingdom in this post. We are hoping that the service will also expand to EPCOT and Hollywood Studios!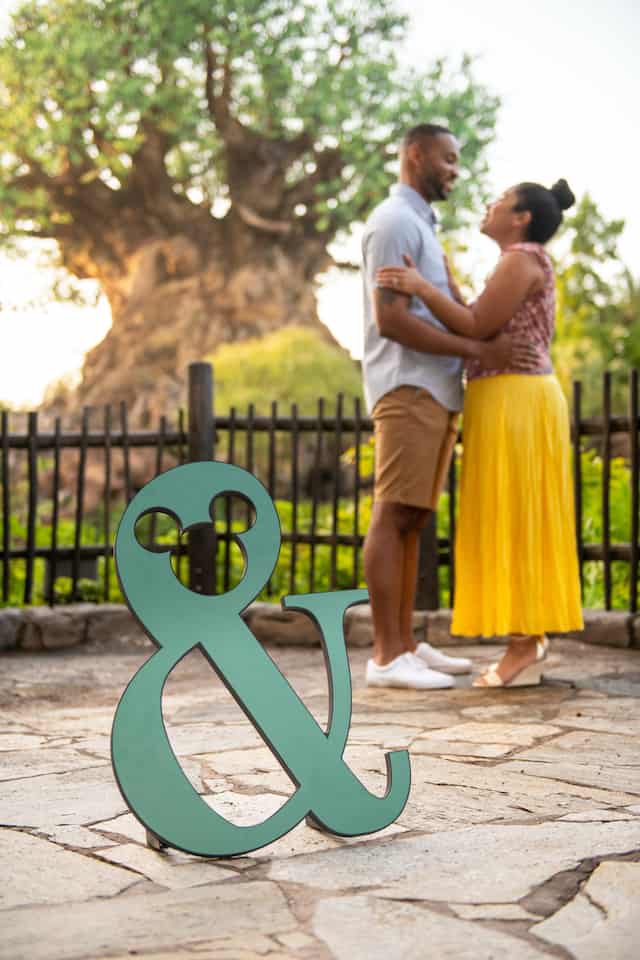 Each session costs only $50 for up to eight people.
If you have a larger group, book two sessions back to back for a total of 40 minutes.
To read more details about Capture Your Moment and look at some pictures from Donna's Capture Your Moment session at the Magic Kingdom, take a look at this post HERE.
How to book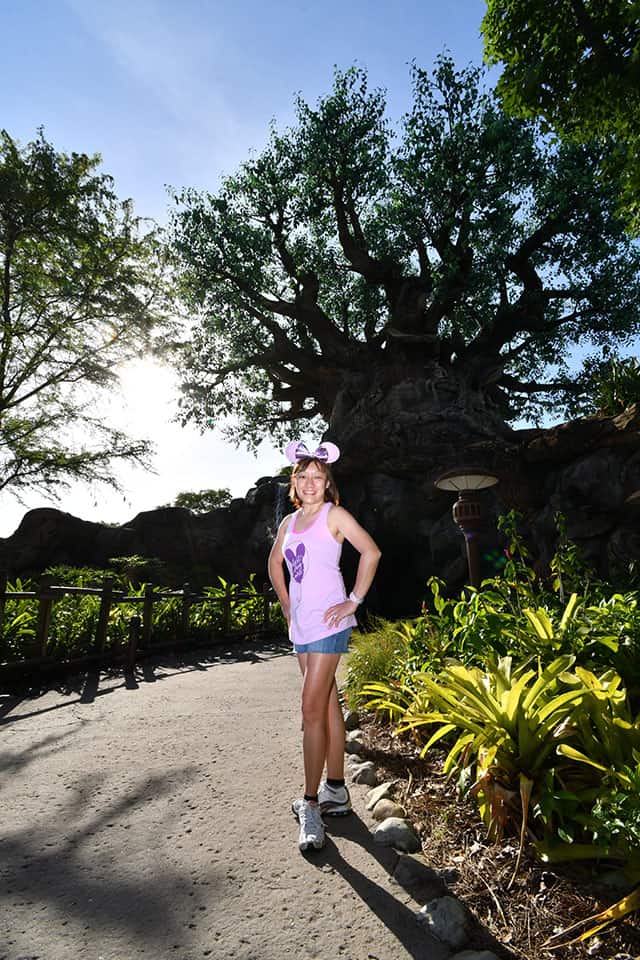 Booking a photo session is easy! Guests can either call Disney at the following number: (407) 939-7758 or reserve a space online. It is a good idea to book sessions well in advance.
To book a session online, visit the following link HERE for Magic Kingdom or HERE for Disney's Animal Kingdom. Just follow the steps, pick an available date and time and that's it! The hardest part will be deciding on what to wear to your photo session.
What to celebrate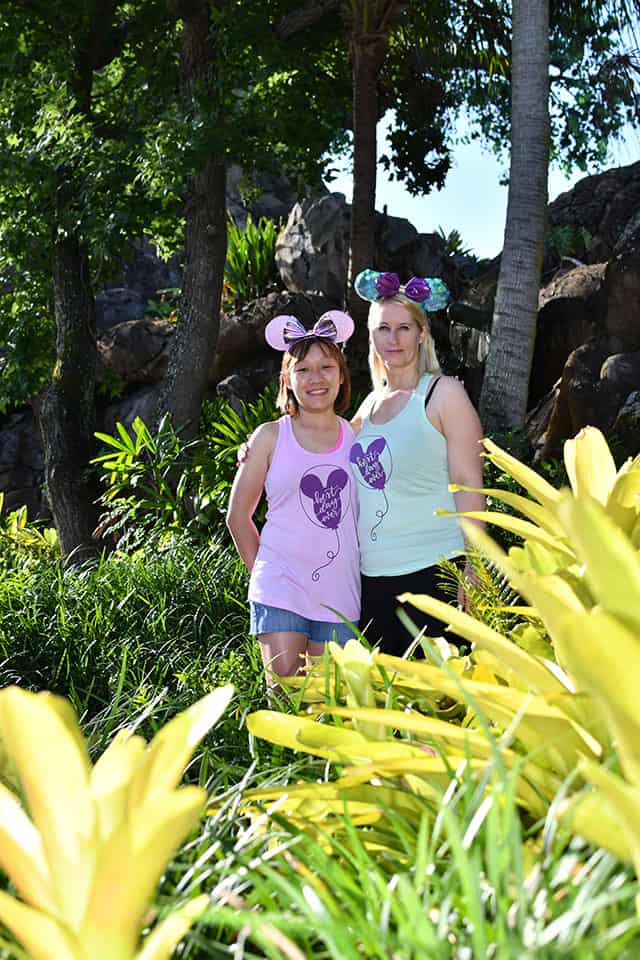 The fun part about these sessions is guests can celebrate pretty much anything or you don't need to celebrate anything. Just have fun!
Disney lists the following celebrations to consider when booking:
Engagement
Honeymoon
Anniversary
Child's Birth or Adoption
Birthday
First Walt Disney World Visit
Family Reunion
Family Portraits
Graduation
And more!
Disney updates face mask policy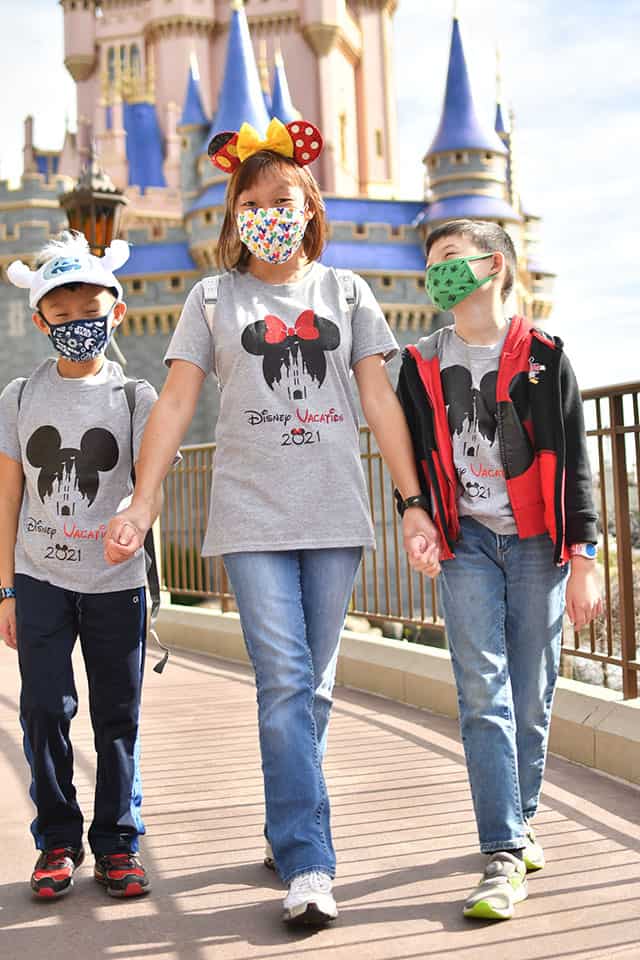 I had previously had a Capture Your Moment session taken in January at the Magic Kingdom. However, there was only one thing that stood out to me. We all had to wear masks! At the time, I did not mind. There was no getting around it since those were the rules in place then. We all just had to smile behind our masks and make the best of it!
Even with our masks, I still love the photos we received. To me, many look like they are right out of a Disney advertisement.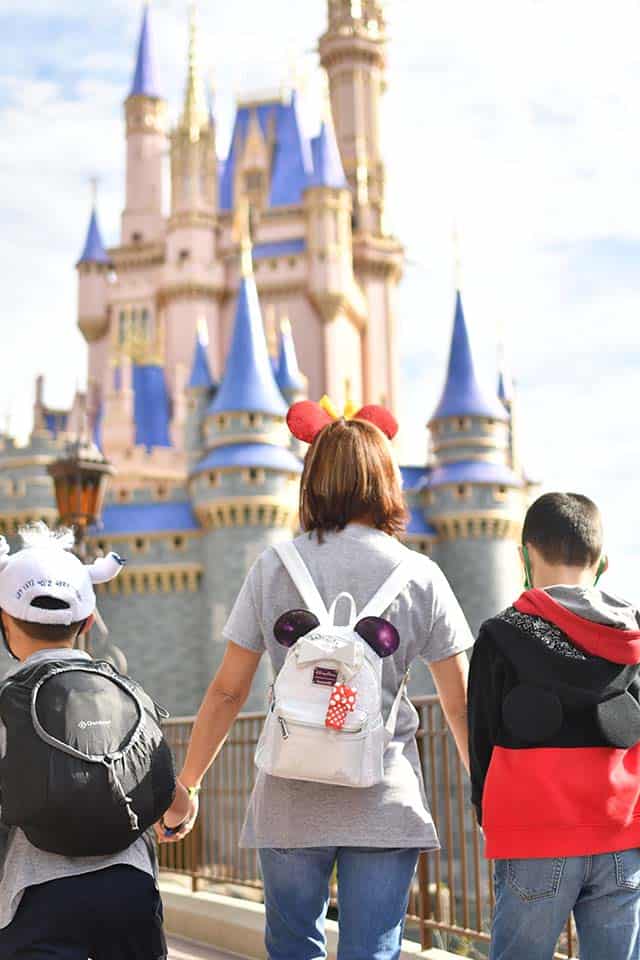 I liked how our photographers even worked around the masks by having us turn around and take some pictures with us from behind. These are actually a few of my favorite pictures.
In April, we saw an update to Disney's face mask policy. You can read more about the update in this post. Most recently, Disney updated their policy again and if you have been to the parks recently, you know that you can now take off your mask while outdoors.
Park Availability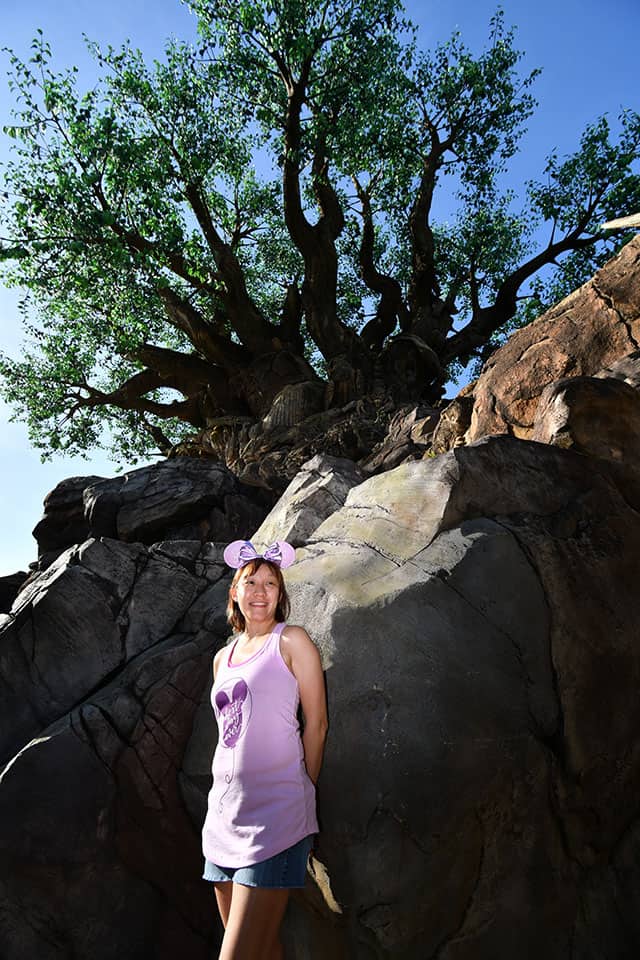 When I heard Capture Your Moment sessions were expanding to another park, I just knew I had to see if I could book a session on my next trip!
In all of the excitement over the new session available in a new park, I had completely forgotten about park reservations. Oopsie daisy…what to do now? The answer? Keep looking and be persistent. Like dining reservations, if you keep looking, park reservations do become available.
If you ever find yourself stuck in a situation like this, pay close attention to park hours and the theme park reservation availability calendar. As park hours increase and capacity increases, park reservations do become available. People always cancel too, so it's always worth checking right up until your trip.
I decided to keep my photo session and just keep checking for park availability. Not too long before my trip, park availability opened up, and I was able to grab a reservation for Animal Kingdom!
Disney's Animal Kingdom
Once it was time for our session, we checked into the Island Mercantile, which is located by the Tree of Life. Walk into Animal Kingdom towards the Tree of Life and it will be on your left.
Capture Your Moment recommends checking in at least 10 minutes prior to the beginning of your session. Once you check in, your photographer will meet you and escort you to your session.
Our photographer introduced himself and asked where in Animal Kingdom we would like to have our photos taken. Because I was curious and wanted to know, I asked if they did sessions in Pandora. Our photographer told us having pictures there is virtually impossible due to its popularity. Having a photo session with a huge line of guests waiting to ride Flight of Passage is not exactly the best backdrop.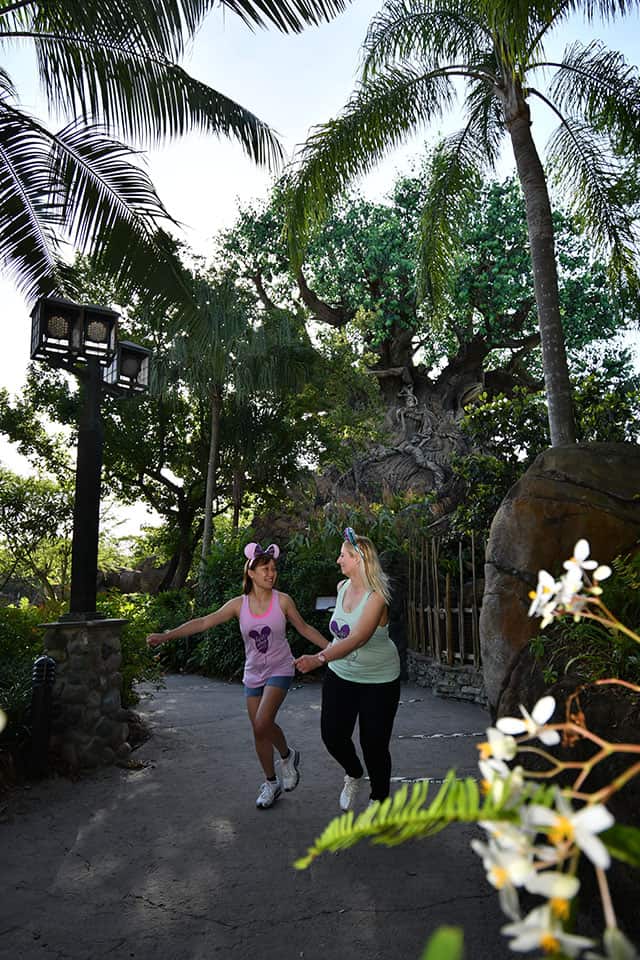 We decided to have ours taken around the Tree of Life. Our photographer took us behind the Tree of Life. This is a very secluded area, and during our session we did not see many other guests at all. Sessions are not blocked off to other guests, so be aware that you could see other guests in some of your pictures. However, they will try and make sure other guests are not in them.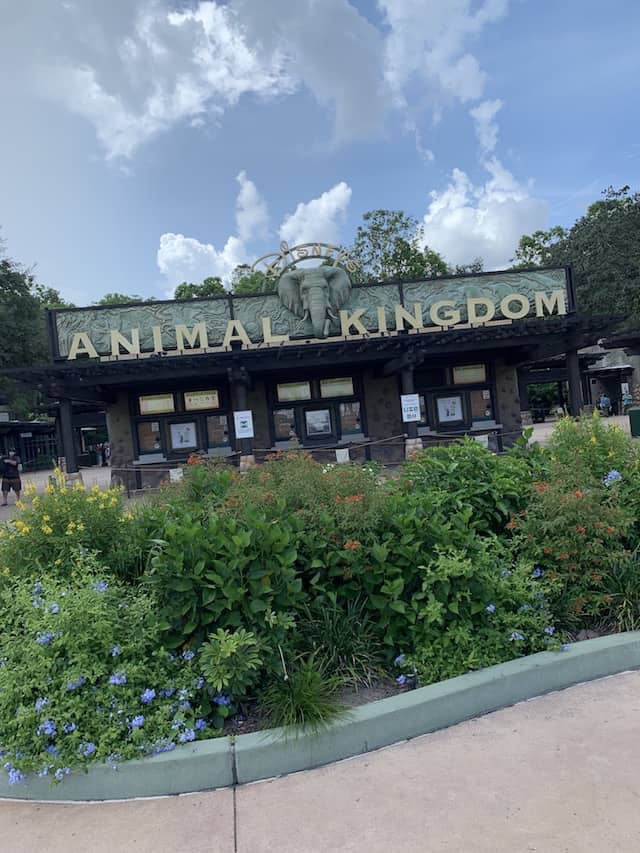 In the end we received 32 photos for a twenty minute session. I believe these sessions are definitely worth it, particularly if you are looking for some memorable pictures from your vacation.
Capture Your Moment sessions are only available during regular park hours and valid theme park admission and park reservations are required. Photos are not included in the price of the session. They can be purchased separately at Garden Gate Gifts or with Disney PhotoPass. If you already have Memory Maker, then you can download all of the pictures already at no extra cost.
Have you booked a Capture Your Moment session at either Magic Kingdom or Disney's Animal Kingdom? Will you be booking one for a future trip? Tell us about it in the comments below or share your photos with us on our Facebook page! Don't forget you can share them with us in the crew too.
Maggie Baltz