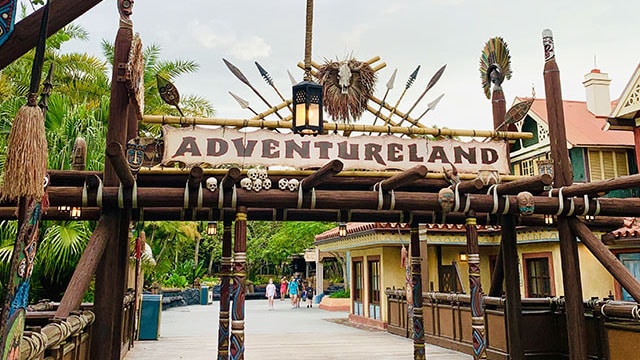 Magic Kingdom is having a bit of a rough start today. One ride in particular hasn't opened yet after some pretty major changes took place on the attraction.
Changes to this classic attraction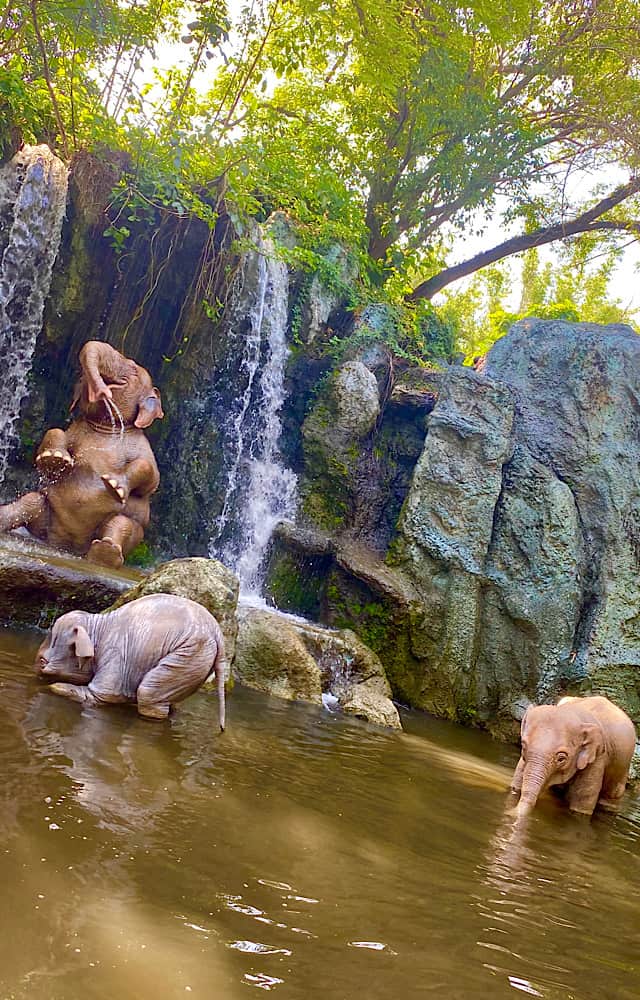 As Disney World prepares for his 50th birthday, the park has undergone some major changes in recent months. Cinderella Castle looks completely different, many attractions are receiving touch ups, and some shops are even closed to renovate.
Earlier this year, Disney announced Jungle Cruise would undergo a new reimagining to remove the outdated and negative cultural depictions. Part of the plan involved removing Trader Sam and the tribal dancers. A new gift shop finale was put in place of Trader Sam, and a new trapped safari scene would be added.
The ride will be completely done sometime this summer at Magic Kingdom. Over at Disneyland, Jungle Cruise will reopen in July with the changes completed there as well. Read more about this HERE.
Rough Start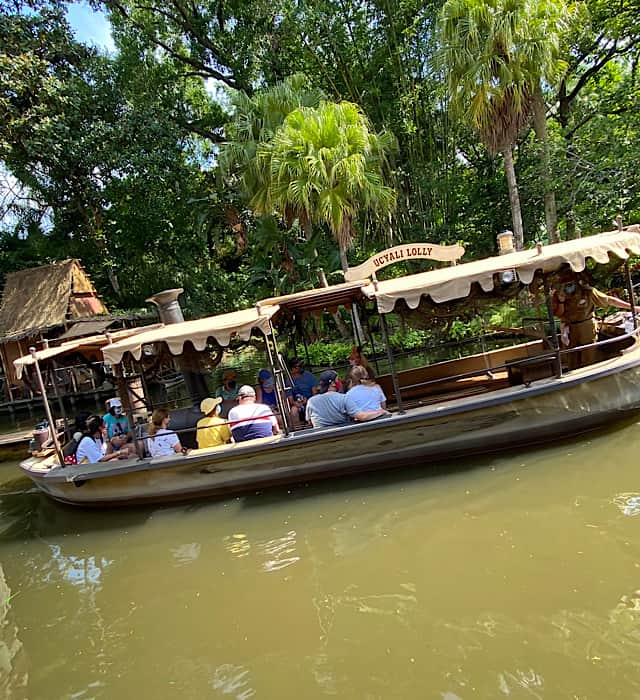 Many attractions in Magic Kingdom are facing some difficulties this morning, which can be quite disappointing for Guests. While we aren't sure of the reasoning behind these delays, we can speculate about why Jungle Cruise hasn't opened yet this morning, June 4.
According to Disney World Imagineers, the trapped safari scene was put in place overnight. There is a whole host of new characters in this scene and throughout the ride. You can check out the descriptions HERE to get acquainted with them.
The trapped safari scene has now been added to Jungle Cruise.
Check out the sneak peek below, straight for Imagineers on Instagram:
We just wanted to POINT out the exciting progress Imagineering teams made last night on the #JungleCruise enhancements at @WaltDisneyWorld Resort! Starting today, Magic Kingdom Park guests aboard the attraction can meet our trapped safari of new characters, including Felix Penchman XIII, the Skipper who led this expedition up a tree! We are excited for guests to see them for themselves at @Disneyland when the Jungle Cruise reopens on July 16!
My guess is Jungle Cruise has not opened yet this morning due to this scene. Imagineers are likely working out some technical issues or kinks that extended into this morning. Here is some concept art of what the scene will look like: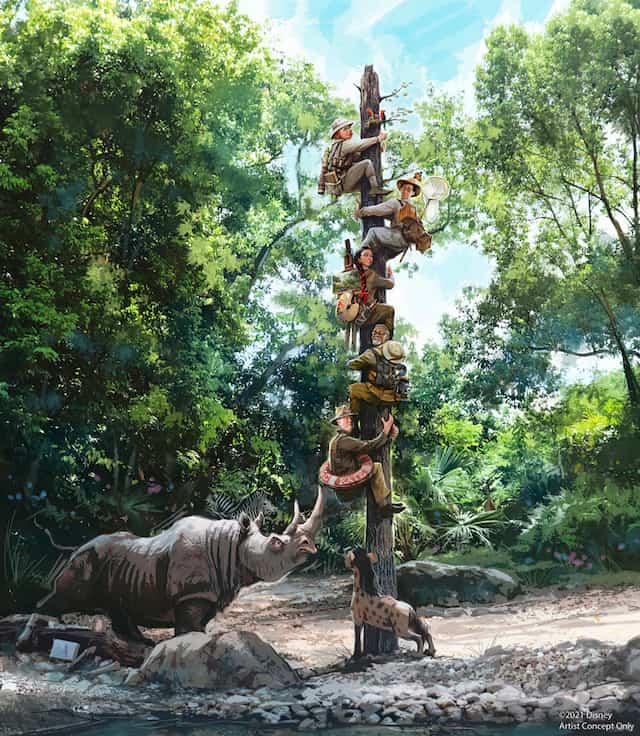 Are you at Magic Kingdom this morning? What do you think of the new scene on Jungle Cruise? Let us know in the comments below or on Facebook.