Wondering when Jungle Cruise will be completely finished at Disney World and Disneyland? We have an update to share!
Jungle Cruise Update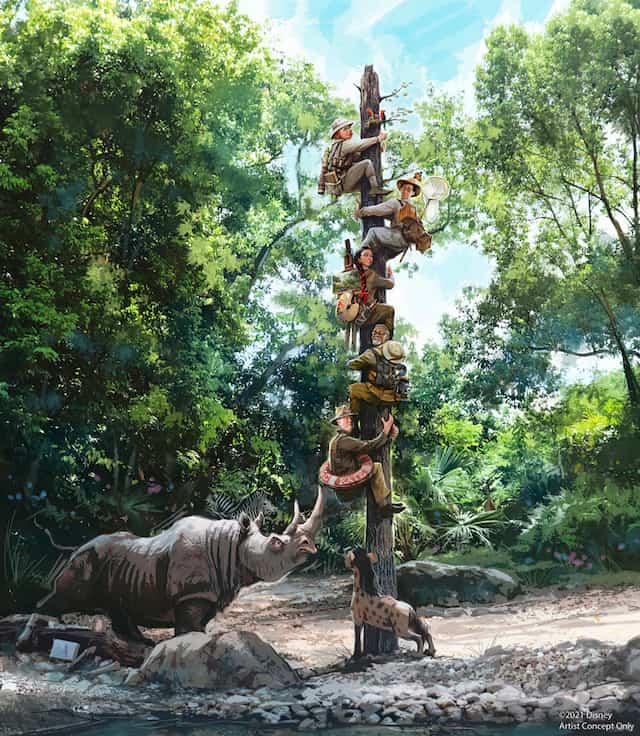 Both Disney World and Disneyland will receive some "gnu" updates to this classic attraction. As part of the update, Guests will be able to follow a skipper and his passengers as their journey goes awry. Don't worry though – we will still have live skippers! They will just add a show figure within the attraction itself.
We will also encounter a trapped safari party that finds itself up a tree after their journey goes awry (more on that below!). There are sure to be more surprises and antics in store for us.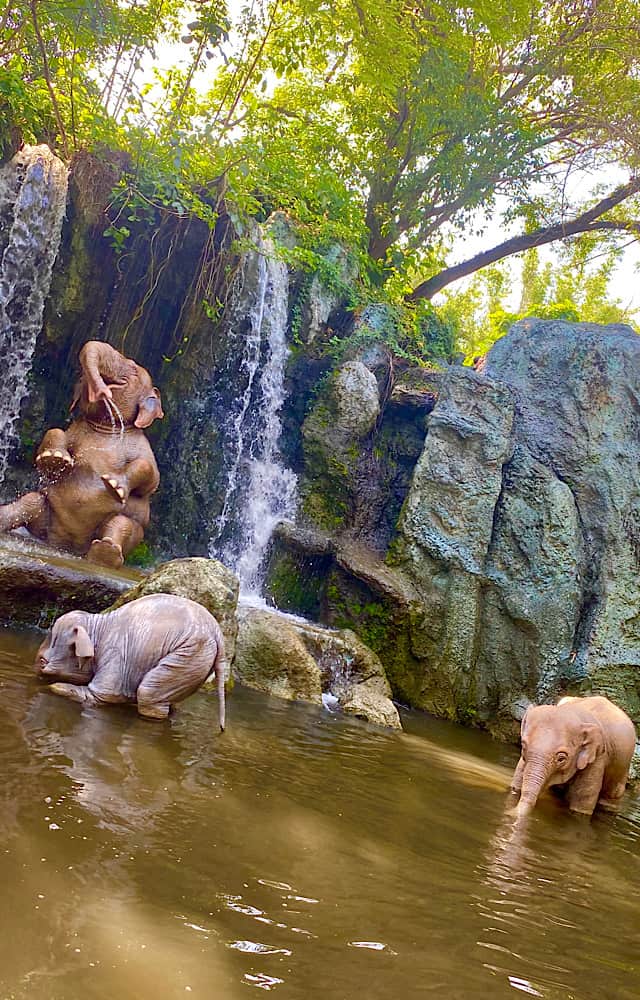 Disney confirmed with D23 that elements of the movie adaptation of the attraction will not be part of the changes. The company is also aiming to remove some of the more outdated elements of the ride that do no celebrate the diversity of our world.
We are slowly beginning to see changes made to the attraction and also the story line of the new characters.
Disney World Completetion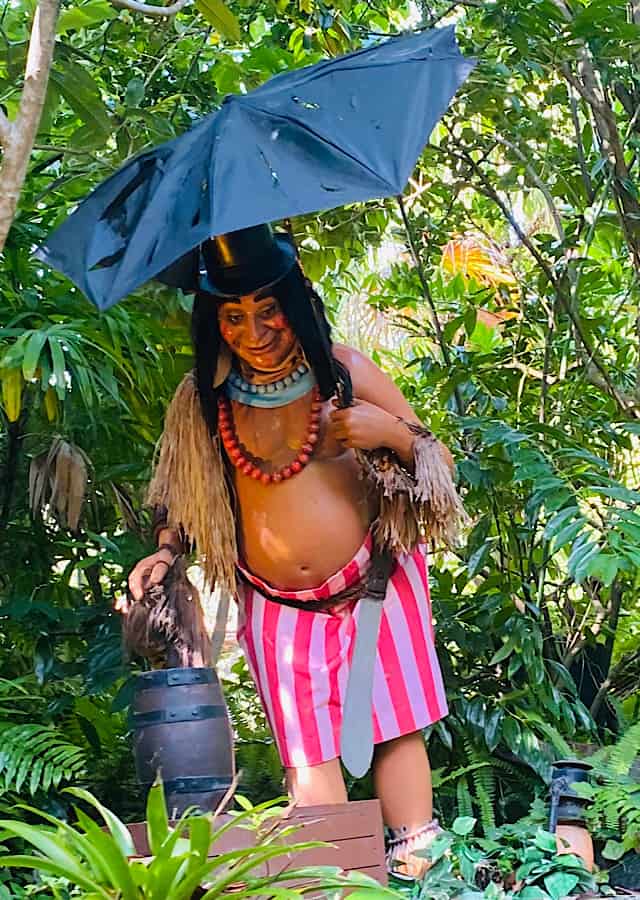 We have seen many updates first hand since the attraction remains open at Magic Kingdom. Most recently, Disney shared that the Trader Sam ending would be changed to a gift shop scene. You can read more about that HERE.
Work continues to be made on the attraction, and it will be completed sometime this summer.
All updates to Jungle Cruise at Magic Kingdom will be completed this summer.
Disney Imagineer Kevin Lively also takes us on recent trip down the river at Magic Kingdom to share a reminder of some classic Jungle Cruise moments: 
Disneyland Reopening Date
Jungle Cruise at Disneyland has not reopened yet, but it is set to welcome Guests again on July 16, 2021.
Jungle Cruise will reopen at Disney on July 16.
Just today, Disney shared a special preview of the recent work done on Trader Sam's recent venture.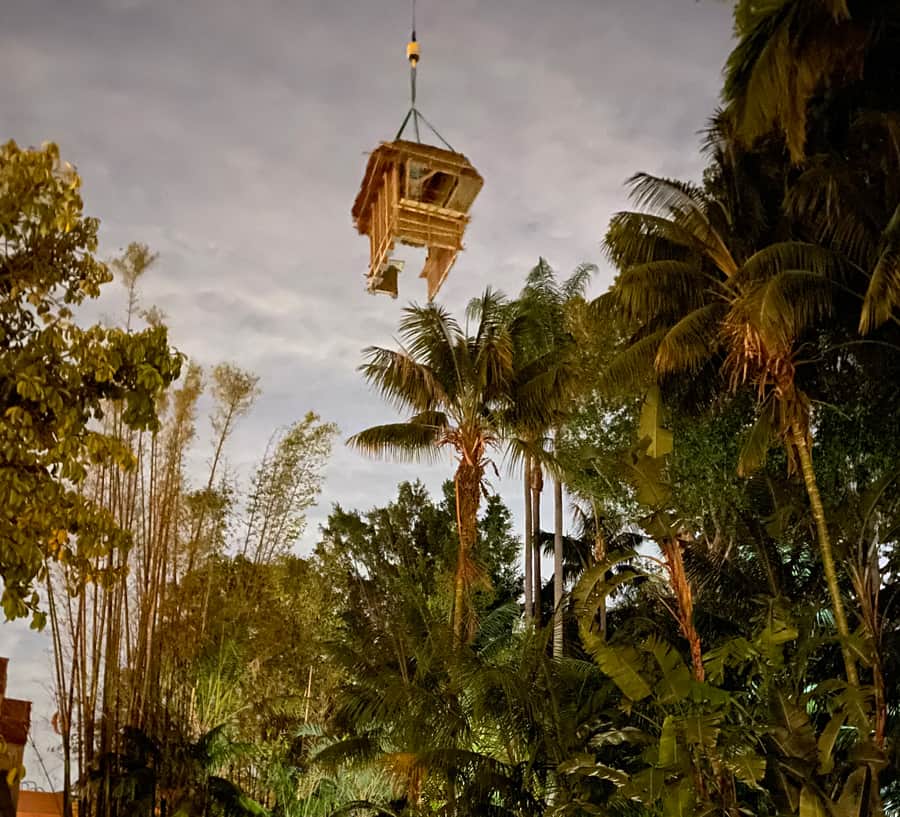 "True to his reputation as the best merchant in the jungle, Trader Sam has found a way to convert the new Lost & Found location into something more profitable for the Jungle Navigation Company Ltd. The Jungle Cruise appears to be going the route of all the best rides – ending with a gift shop!"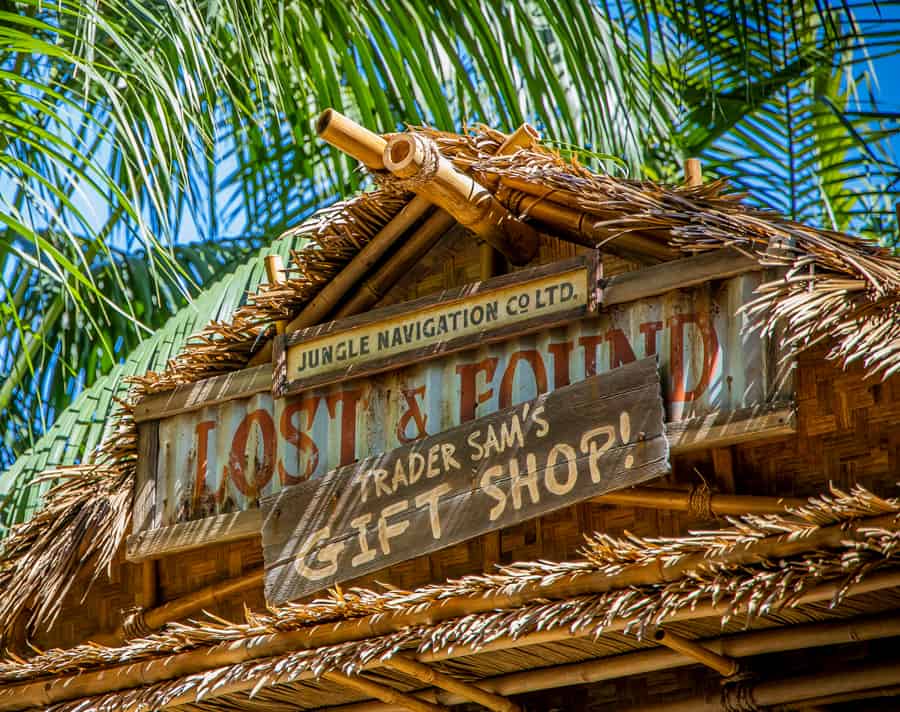 Are you excited to see the new updates for Jungle Cruise? Leave us a comment below or on Facebook.