Disney has announced more changes for the Jungle Cruise attraction, including the removal and replacement of the iconic Trader Sam! What do you think of these changes?
Jungle Cruise Update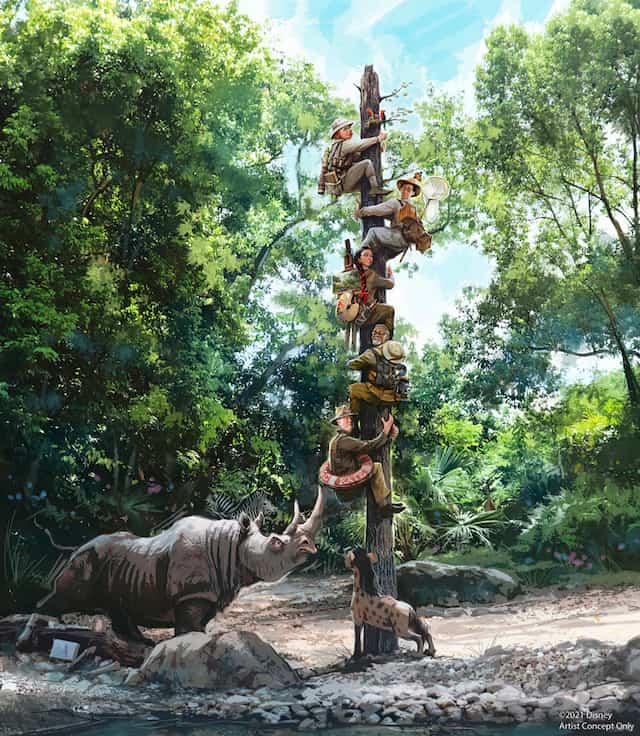 Both Disney World and Disneyland will receive some "gnu" updates to this classic attraction. As part of the update, Guests will be able to follow a skipper and his passengers as their journey goes awry. Don't worry though – we will still have live skippers! They will just add a show figure within the attraction itself.
We will also encounter a trapped safari party that finds itself up a tree after their journey goes awry (more on that below!). There are sure to be more surprises and antics in store for us.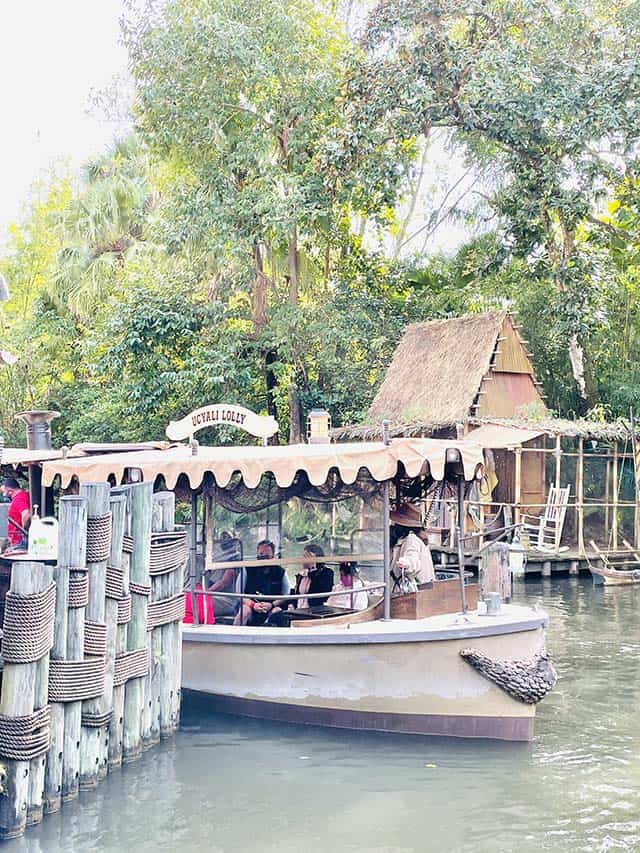 Disney confirmed with D23 that elements of the movie adaptation of the attraction will not be part of the changes. The company is also aiming to remove some of the more outdated elements of the ride that do no celebrate the diversity of our world.
We are slowly beginning to see changes made to the attraction and also the story line of the new characters.
Trader Sam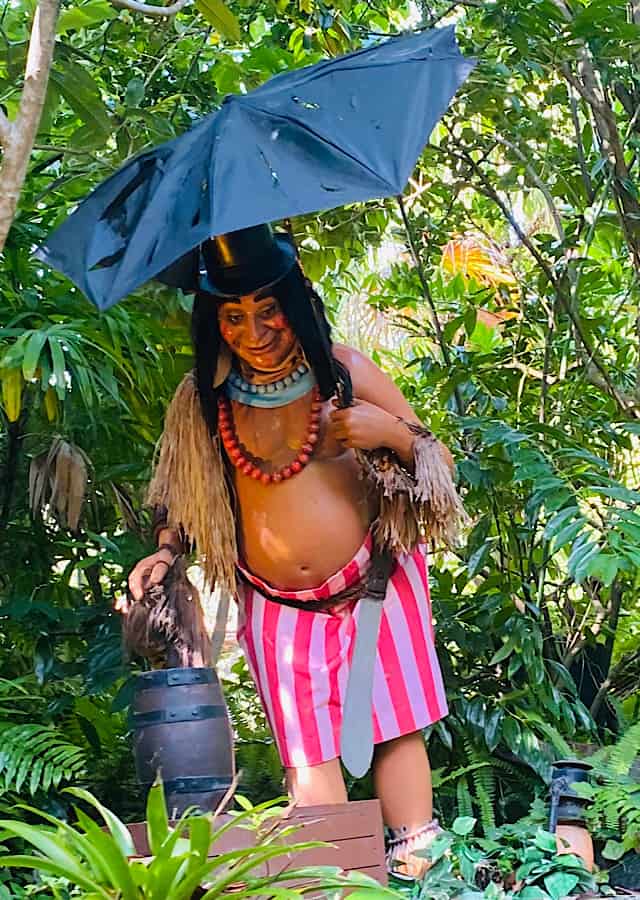 One such change taking place is the removal of Trader Sam. He has already been taken out of the attraction, but we had no word on what was happening with him. Was he just receiving a touch up? Was he being replaced?
Disney announced he is being replaced!
According to Disney Parks Blog, "word on the stream is that Alberta Falls, proprietor of the Jungle Navigation Company Ltd., has entrusted her longtime friend, Trader Sam, to manage the new Lost & Found location.  But, with Trader Sam being Trader Sam, there's always an opportunity to make some extra money. After all, all the best rides end with a gift shop, right?"
The finale of Jungle Cruise will now include a gift shop scene where Trader Sam used to be. Check out the concept art below: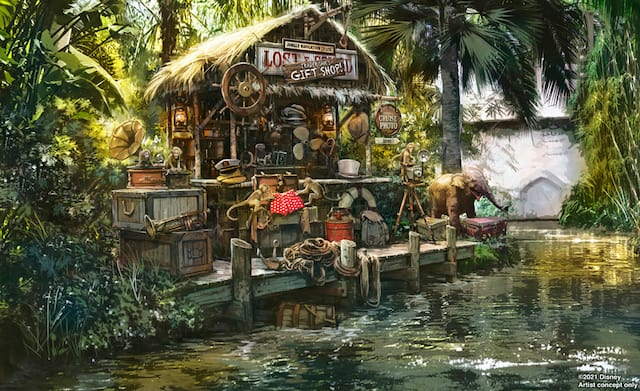 All the enhancements will debut later this year, keeping on track with what has been previously shared.
Are you going to miss Trader Sam? What do you think of these updates? Let us know on Facebook.