Guests are a bit disappointed to hear that Walt Disney World is beginning to move away from the use of MagicBands. Find out what new technology will replace MagicBands and see how well it functions.
MagicBands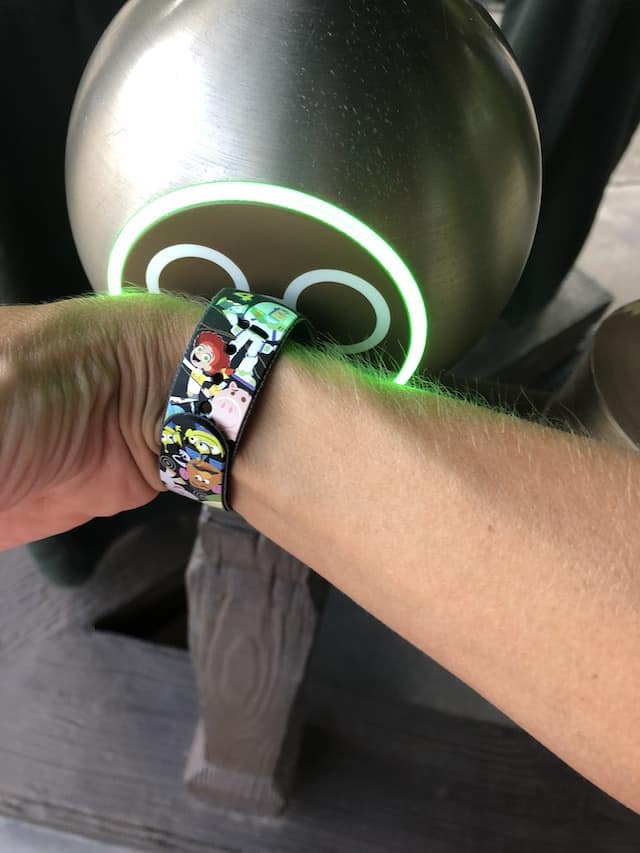 Prior to Walt Disney World reopening, they shared that a change was on the horizon for MagicBands. On the Walt Disney World website they share that a MagicBand is "your key to a more carefree visit."
MagicBands allow Guests to enter Parks, enter Disney Resort rooms, access FastPass entrances (when available), scan for Disney PhotoPass photographs, and even charge for food and purchases.
In June 2020, Walt Disney World shared, "As you begin planning your upcoming visits, we're also exploring engaging ways for guests to use their mobile tech to experience the magic- particularly now as the use of phones and apps continues to evolve."
Future of MagicBands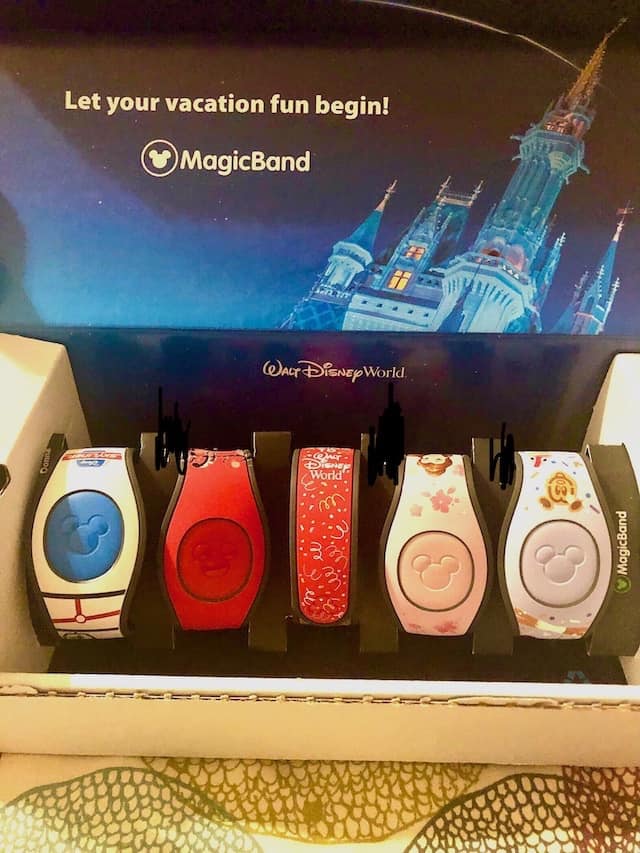 Walt Disney World shared that MagicBands will still be available and may still be used, but a change was on the horizon. Previously each Walt Disney Word Resort Guests could receive a complimentary colored MagicBand for an upcoming visit. Specially designed MagicBands could be purchased for a discounted price for Disney Resort Guests.
Guests with Disney Resort reservations starting January 1, 2021 received an email notification:
"Your Walt Disney World vacation is right around the corner and we can't wait to welcome you here! But before you go, we wanted to send you this helpful reminder."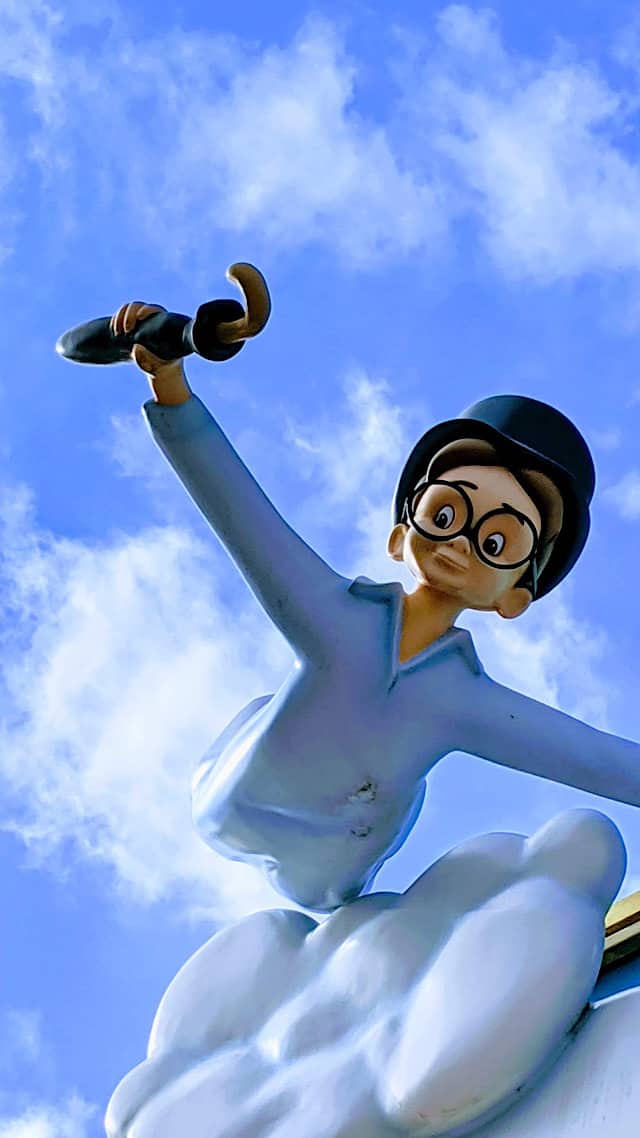 "MagicBands will no longer be provided complimentary to Disney Resort hotel Guests with arrivals beginning January 1, 2021. For Disney Resort hotel room entry, Theme Park entry, and charging purchase to your hotel room with a valid credit card, you may use a Key to the World card (provided at the Front Desk).
"Or, you may use a MagicBand from a past visit or purchase a MagicBand pre-arrival."
Annual Passholders will also see an end to complimentary MagicBands very soon. Check the dates for this change HERE.
Future of On-Ride Photos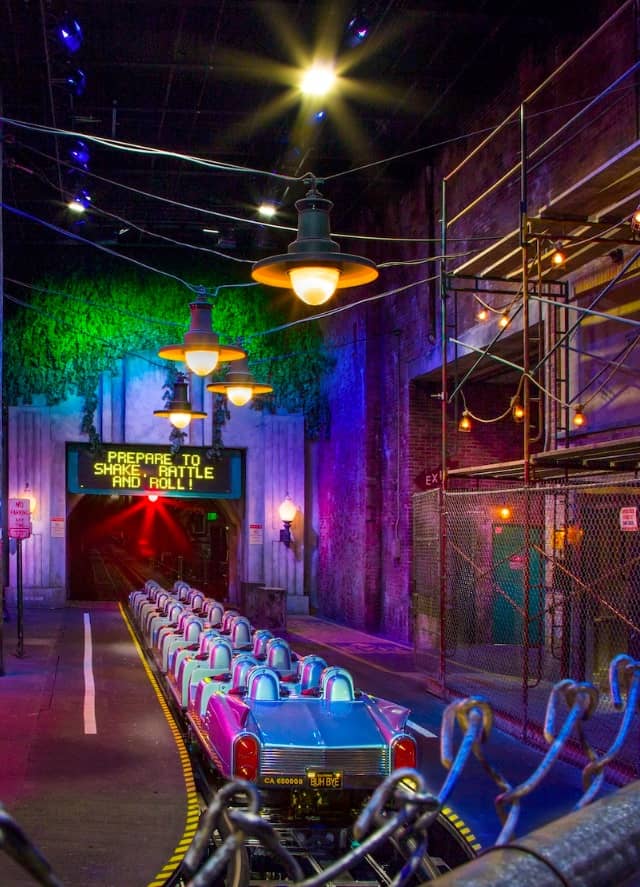 On March 12, 2021, Disney World began testing an all new feature that will allow them to share your on-ride photos with you without the need of a MagicBand.
This new pilot feature was originally tested at Rock 'n' Roller Coaster and Tower of Terror. In this initial testing, it only appeared on some users phone. This new system allows Disney to share those amazing memories with you via Bluetooth on your smart device like a cell phone or tablet.
This would allow Guests to still be able to access their attraction photos without the need to stop at the PhotoPass kiosk at the end of the attraction. This "sounds" like a great feature, but how does it really work?
Automatic Attraction Photo Review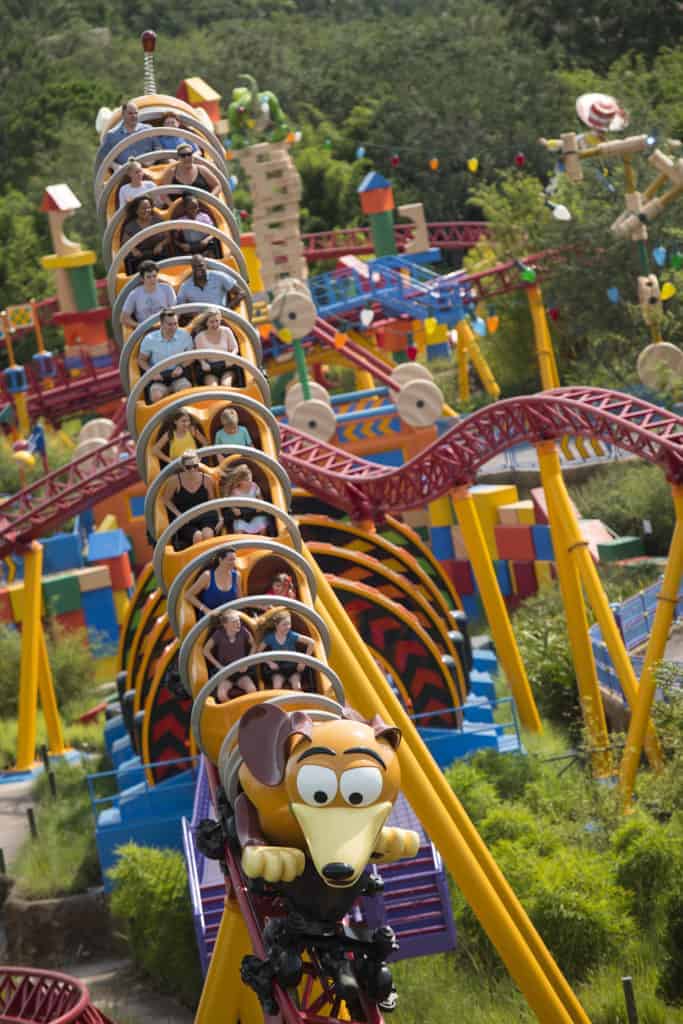 On a recent trip to Walt Disney World, we were able to experience the new way to access your attraction photos for select attractions. After enjoying our ride along Slinky Dog Dash, we received this notification in the My Disney Experience app: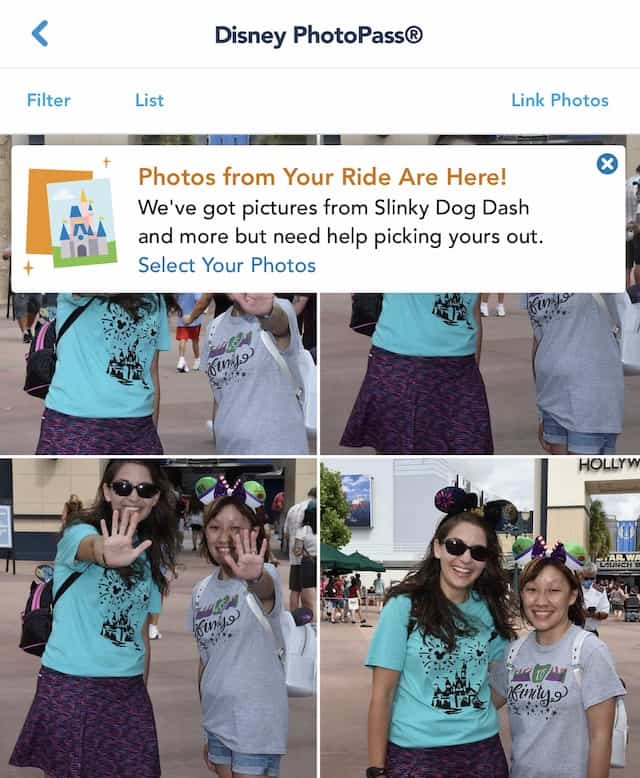 I clicked to "select your photos" and found a photo of my husband's ride vehicle, but the photo of Maggie (fellow Kenny the Pirate writer) and myself was missing.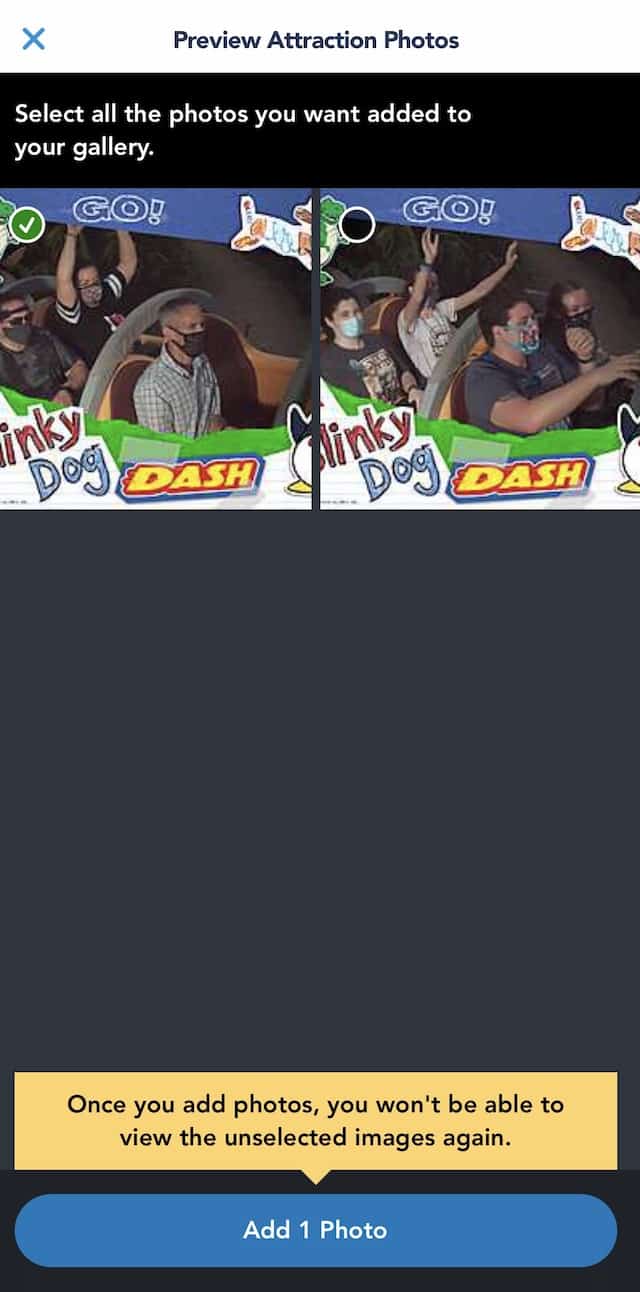 Later in the day our ride photo finally appeared, and I was able to select it. My husband and I also enjoyed Tower of Terror and I rode Rock 'n' Roller Coaster while visiting Disney's Hollywood Studios. Both of these attraction were testing this new photo pilot feature.
Unfortunately, we never received a notification to select our ride photos for Rock 'n' Roller Coaster or Tower of Terror. We were not alone in not receiving our ride photos. Fellow Kenny the Pirate writers also mentioned that they were missing many of their attraction ride photos from recent trips.
I absolutely love the attraction photos, and I called the Walt Disney World PhotoPass phone number (407) 560-4300 to gain access to our photos.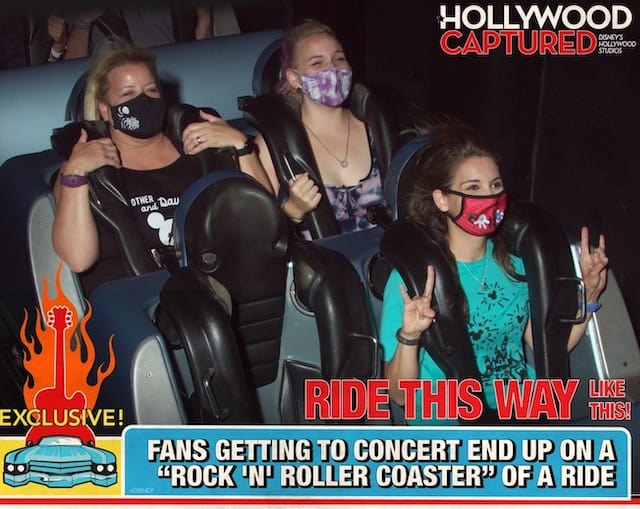 A very friendly Cast Member assisted me in receiving all of these photos. Due to the wait time and the time that it took for him to locate all photos, the total call was about 30 minutes.
It was time well spent to receive these photos, but it was a bit of a pain rather than simply scanning your MagicBand at the exit of each attraction.
If you are missing attraction ride photos due to a glitch with this new technology, call the Walt Disney World PhotoPass phone number, (407) 560-4300, to gain access to our photos.
MagicMobile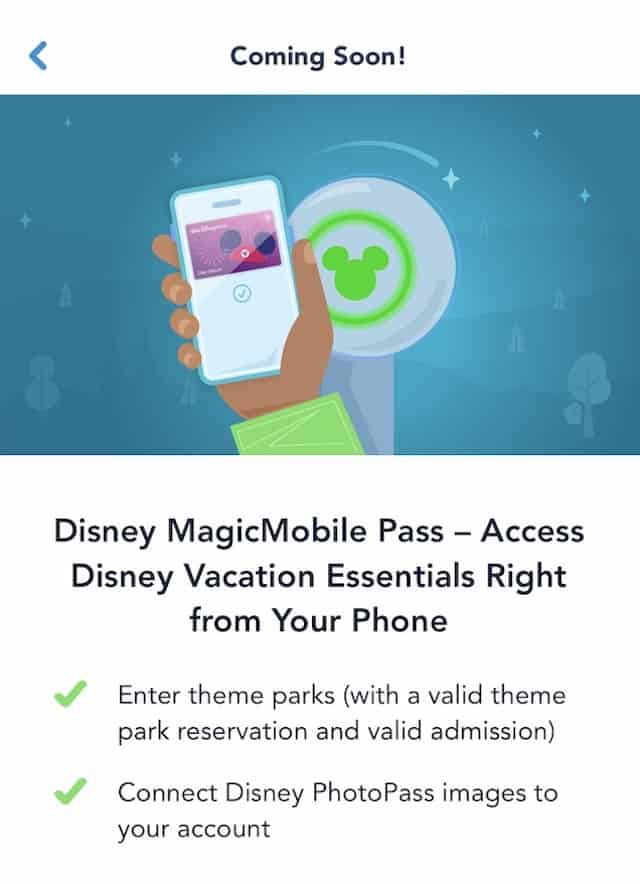 Earlier this year, Disney released information regarding their newest program, MagicMobile. The Walt Disney Company is not doing away with MagicBands, but these are no longer complimentary with Disney Resort stays. The thought is that the MagicBands will eventually fade out due to this new MagicMobile technology.
MagicMobile will allow you to enter the parks, tap for ride photos, enter your room, and eventually, allow charge to room privileges as well. These are all features that are also connected with your MagicBand.
Many have questioned if they really want to have to use their phone on vacation. Isn't the idea of going on vacation to get away from your phone?
MagicMobile Now Available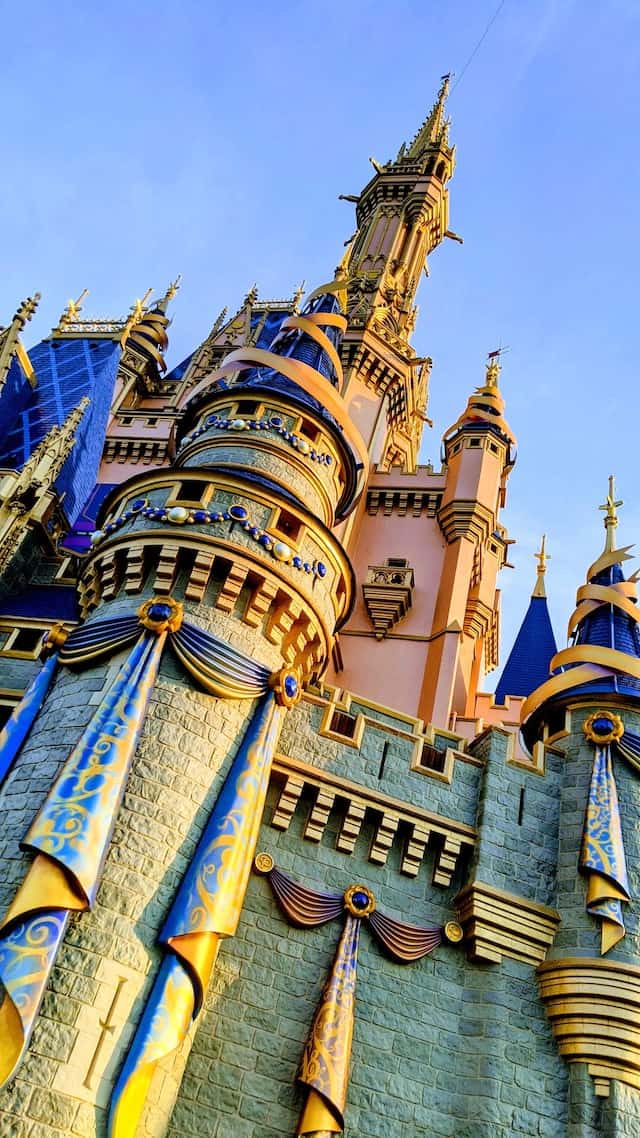 Guests can now set up MagicMobile on both iPhones and Android devices. This will allow you to tap your phone at a touchpoint without even unlocking your phone. 
The problem occurs when you have other people who don't have their own My Disney Experience app. Then you will need to unlock your phone for them. Read more about this HERE.
I was easily able to enter Magic Kingdom with the use of MagicMobile pass. However, we experienced a delay in entering EPCOT as Guests in front of us attempted to use MagicMobile for each member of their family.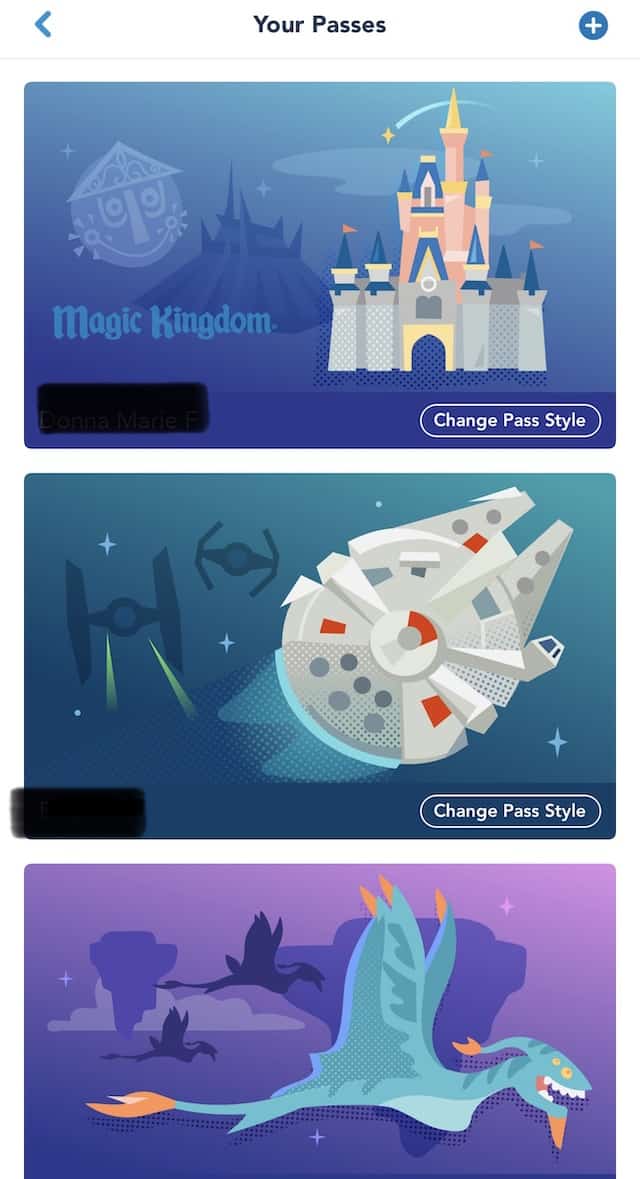 This created a bit of a delay for this family which also created a delay for other Guests. With all new technology we are hoping that these issues will be addressed.
The problem occurs when you have other people who don't have their own My Disney Experience app then you will need to unlock your phone for them.
In time, we may be thankful that we no longer have to wear MagicBands. This may happen in time, but I think for the time being many families may continue to cling to their MagicBands.
What do you think of this shift towards new technology rather than the former MagicBands? Did you have have issues in retrieving attraction photos? Have you tried to use the new MagicMobile feature at Walt Disney World? Share your thoughts with us on our Facebook Page.