The Disney Cruise line merchandise has been elusive with cruises cancelled. However, Disney is making it easy to purchase this summer!
It's an exciting time for Disney Cruise Line fans! Disney recently revealed the beautiful new Disney Wish, which sets sail next summer. If you're not cruising this summer, or want cruise merchandise now, Disney's making that available.
Where to Purchase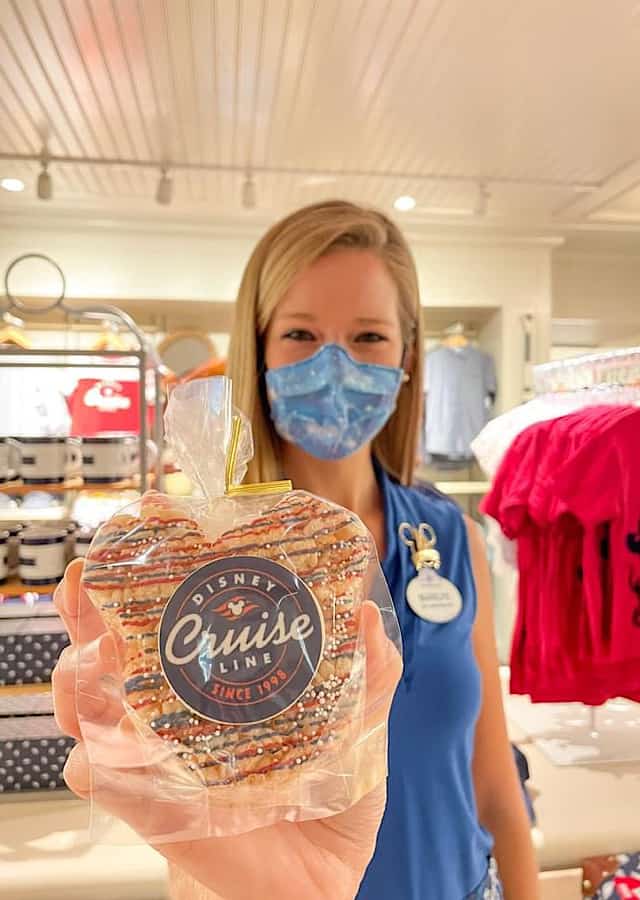 This summer, for a limited time, The Ale and Compass Market will sell a variety of Disney Cruise Line merchandise. The shop features apparel for the whole family, treats, and so much more.
Tasty Treats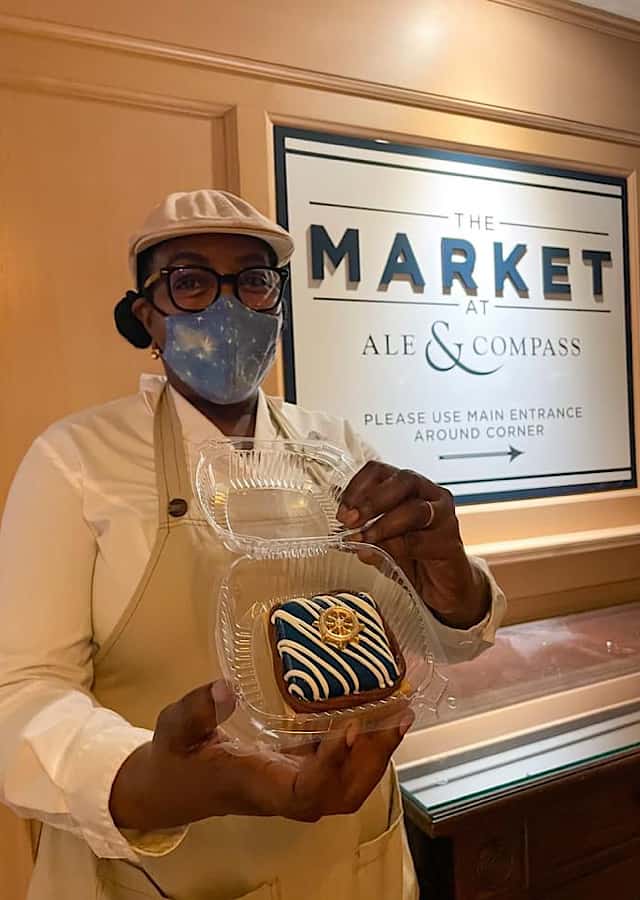 The resort chefs At Disney's Yacht Club have created tasty treats available at The Market at Ale & Compass. These include blueberry cream cheese trifle, Mickey-shaped rice crispy treat and lemon tart with raspberry mousse.
Unique Lounge Offerings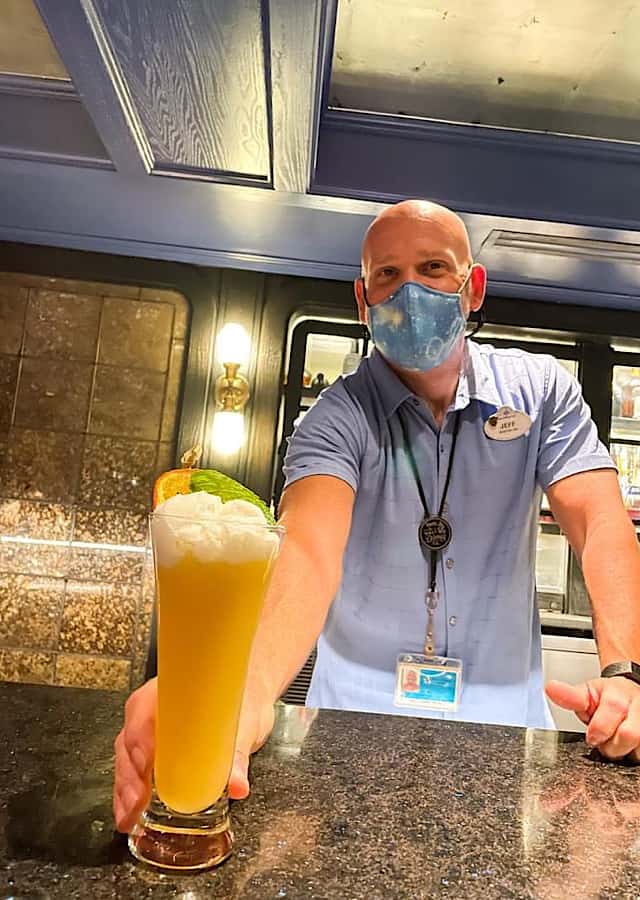 Also, check out Ale & Compass Lounge or Martha's Vineyard for the Adult Pirate's Nest specialty drink. This refreshing drink isnspired by a Disney Cruise Line cocktail. It's made with rum, mango ginger green tea, pineapple and lemon juices, ginger beer, agave syrup, bitters. Then, it's topped with a dehydrated orange wheel and mint.
How to get to Yacht Club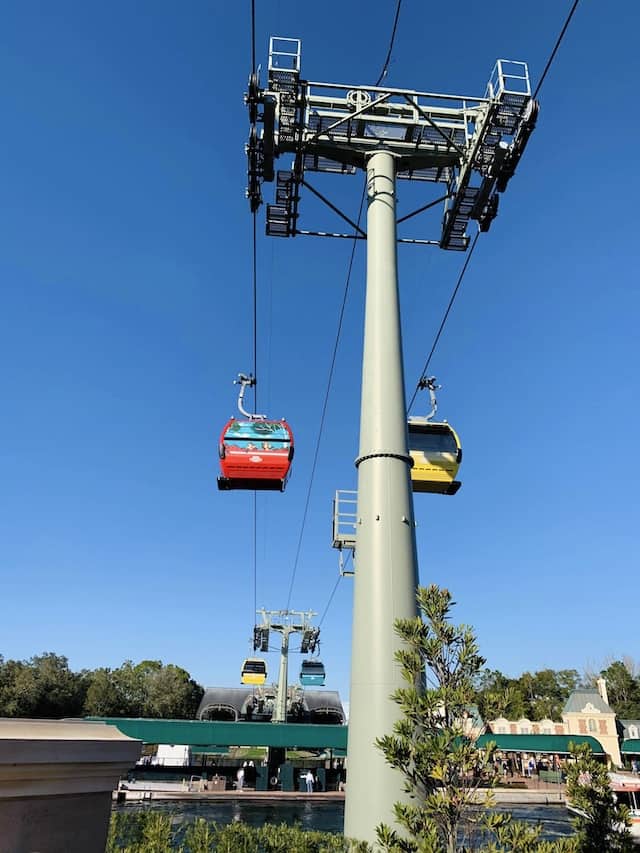 Disney's policy may require Resort or dining reservations to park here. However, Yacht Club is an easy trip from Disney Skyliner and a short walk from Epcot and Disney's Epcot Resorts, including Disney's Beach Club, Boardwalk Resort, and the Swan and Dolphin Resort.
Re-openings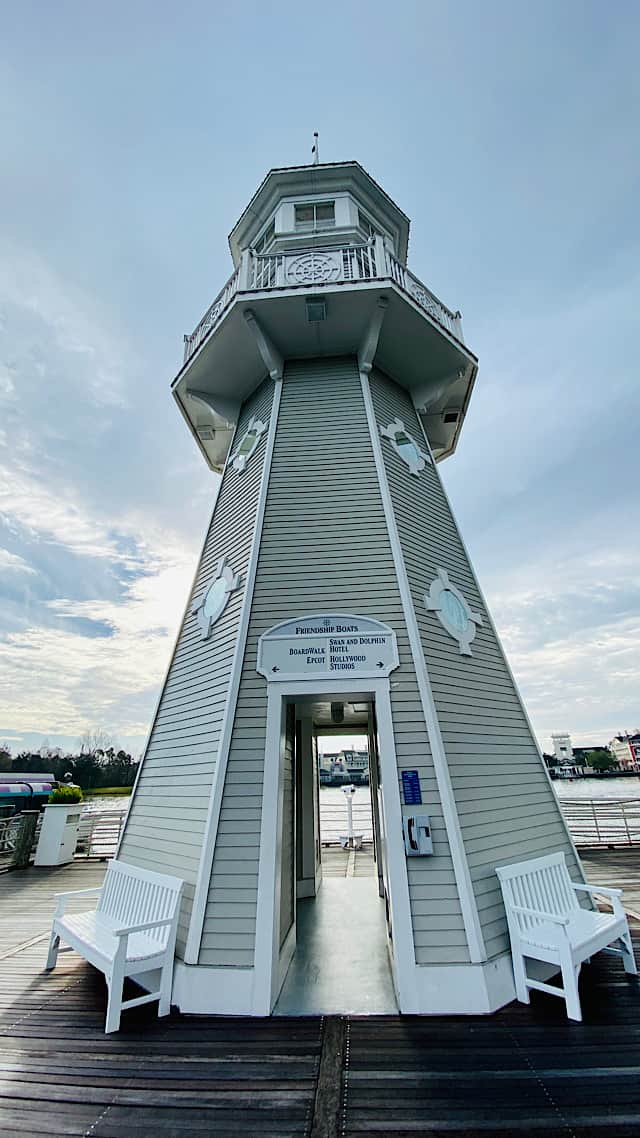 Keep in mind that Cape May Café at Disney's Beach Club Resort reopens on May 18. Also, the Beach Club Resort reopens beginning May 30. Disney's Boardwalk Inn, is reopening on opening July 2. Hoping the entire resorts will reopen this summer!
Merchandise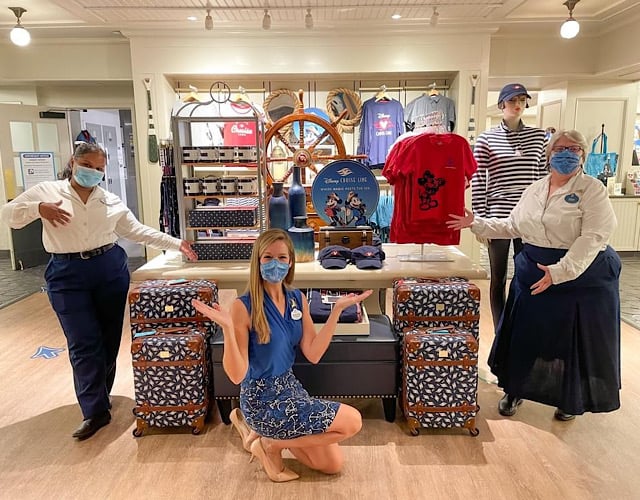 At Disney's Yacht Club, shoppers will be delighted to find various Disney Cruise Merchandise. This includes mugs, hate, shirts, and other apparel, as well as luggage.
If you're at Disney Springs, look for a recently opened a Disney Cruise Line pop-up shop, available now through September.
Have you ever taken a Disney Cruise? Are you excited about the new Cruise Line Merchandise? Let us know on Facebook or on the KtP Crew!