Spring Break crowds are present throughout the Walt Disney World Parks. Today, these large crowds of Guests experienced an unexpected delay when trying to enjoy this Theme Park. Find out what happens when unexpected transportation delays occur when Disney Parks are at capacity.
Power Outage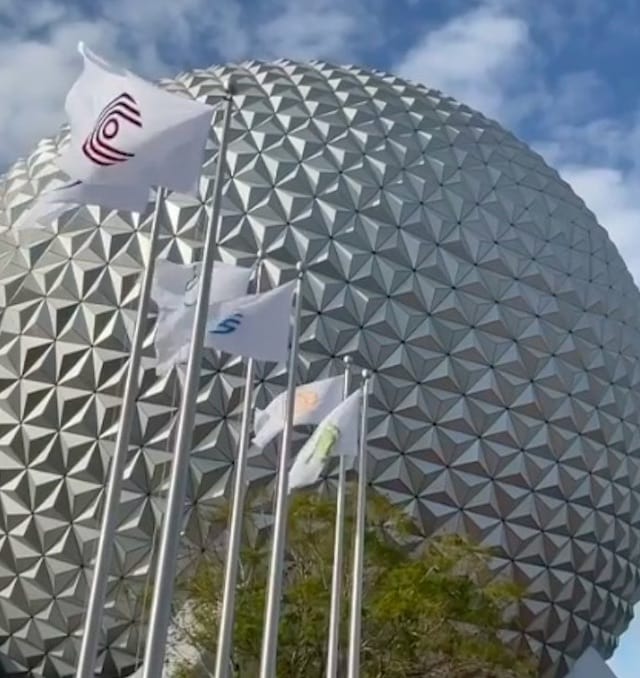 Earlier this week, we shared that a power outage in EPCOT caused multiple attractions and buildings to be closed to Guests. This created a bit of hiccup to many Guest's touring plans.
Guests were evacuated from the attractions and buildings that were affected by the power outage. This undoubtedly created longer lines for other available attractions throughout EPCOT.
Limited Transportation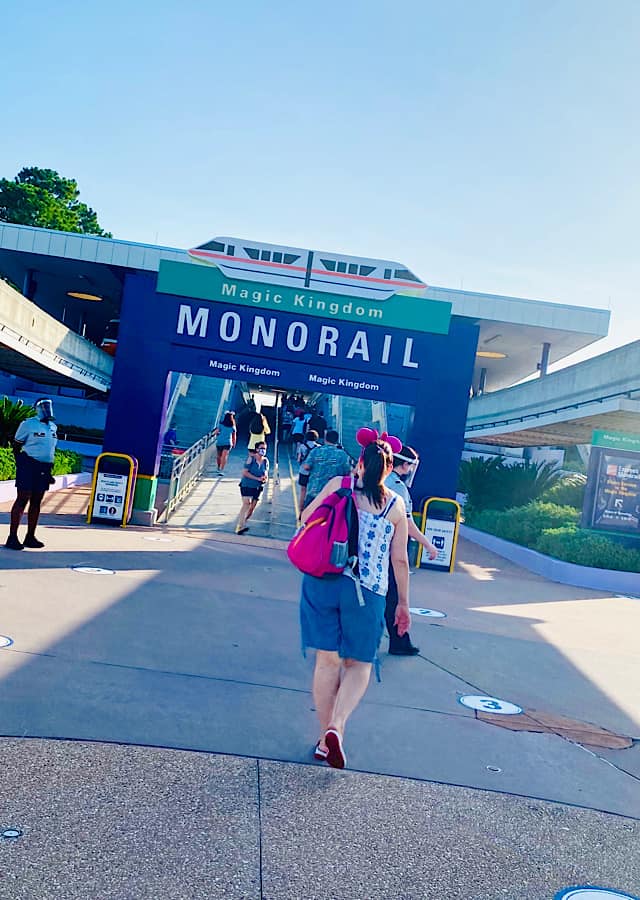 Although there are various transportations options to travel between Resorts and Disney Parks, Guests have discovered that the operating hours are a bit different than during previous stays. You can check out the operating monorail schedule HERE.
Currently, the monorail station at Disney's Polynesian Resort continues to be closed for refurbishment. Unfortunately, Guests staying at the Polynesian will continue to use bus and water transportation to travel to the Magic Kingdom. Additionally, they can walk to the Transportation and Ticket Center and use the monorail there.
As the Disney Parks reopened, the Walt Disney World monorail transported Guests to the Magic Kingdom. Unfortunately, the monorail transportation did not extend to EPCOT.
Current Monorail Delays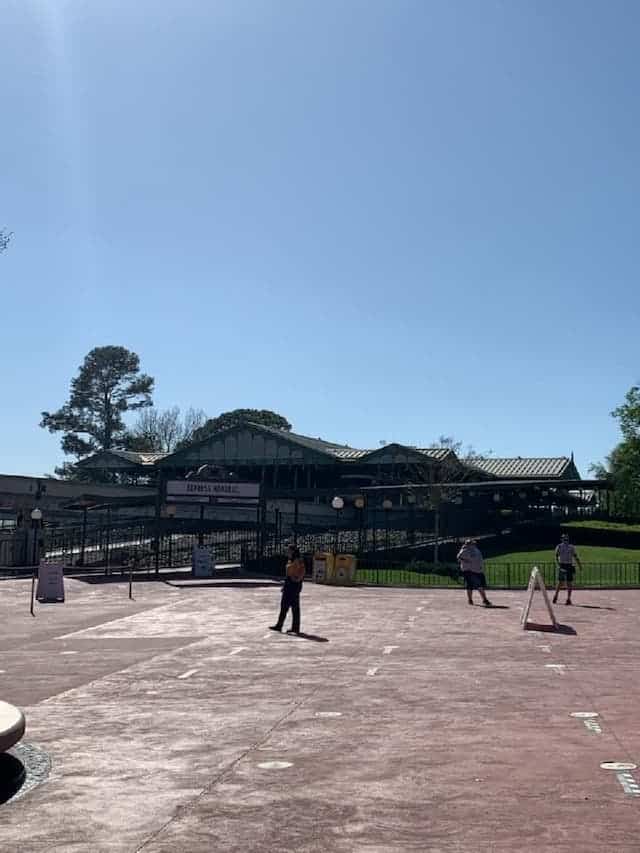 Today, large crowds of Guests were greeted with the news that the both Monorail lines are down. This affects both the Monorail lines for the Resorts and the Express Line that takes Guests to the Transportation and Ticket Center.
All Guests who wish to enter or leave the Magic Kingdom aboard the monorail will be unable to do so. Those Guests who traveled by car are asked to use the Ferry Boat to return to the Transportation and Ticket Center.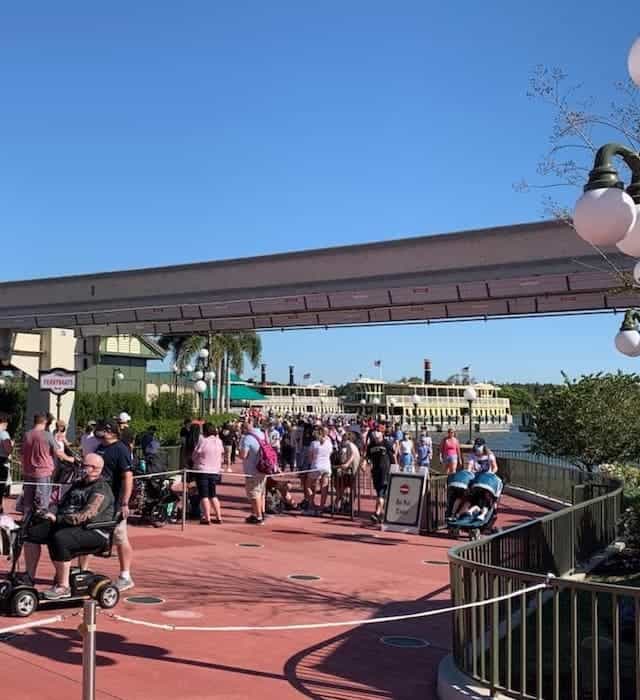 As you can imagine the line for the Ferry Boat is growing quite long with the Spring Break crowds. Magic Kingdom has also experienced several breakdowns with attractions throughout the week and even today.
Both monorail lines are currently down at the Magic Kingdom creating long lines for the Ferry Boat.
We are hoping that the monorail will be back up and running soon. What do you think about this transportation delay? Have you experienced a similar delays on previous trips? Share your thoughts with us on our Facebook Page.