Disney is taking a double layer approach to one attraction at Magic Kingdom. See the photos below.
Dividers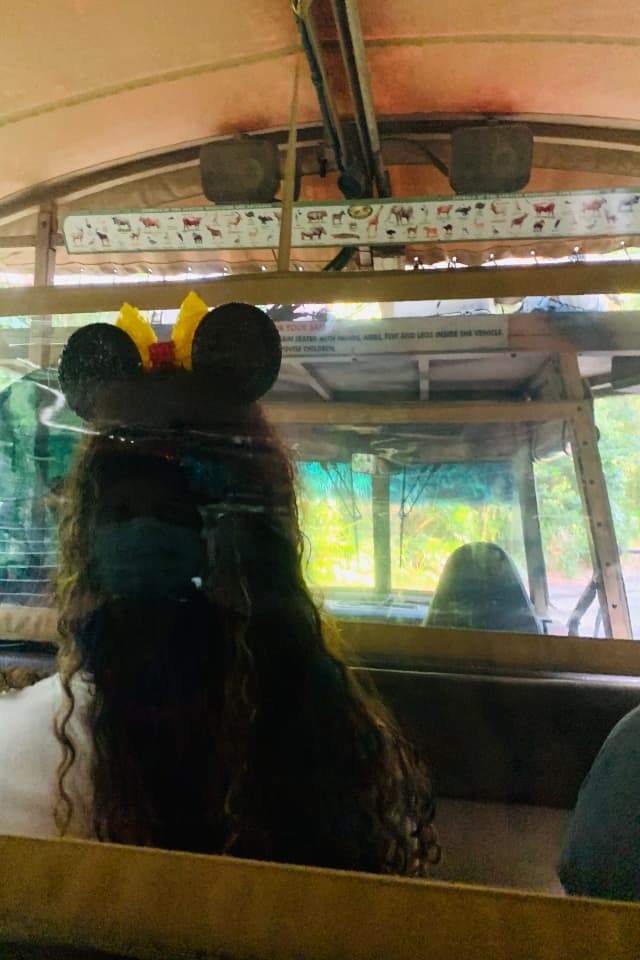 Attraction dividers were first introduced at Disney World's reopening in July. Kilimanjaro Safari at Disney's Animal Kingdom employed the use of plastic dividers in between each row on the ride vehicle. Additionally, the monorail also has blue canvas-type dividers between each car. Shortly after, Living with the Land at EPCOT did the same.
Then Rise of the Resistance and Mickey and Minnie's Runaway Railway implemented some type of divider on ride vehicles. Millennium Falcon: Smuggler's Run, it's a small world, and Frozen Ever After received plexiglass treatment on the ride vehicles.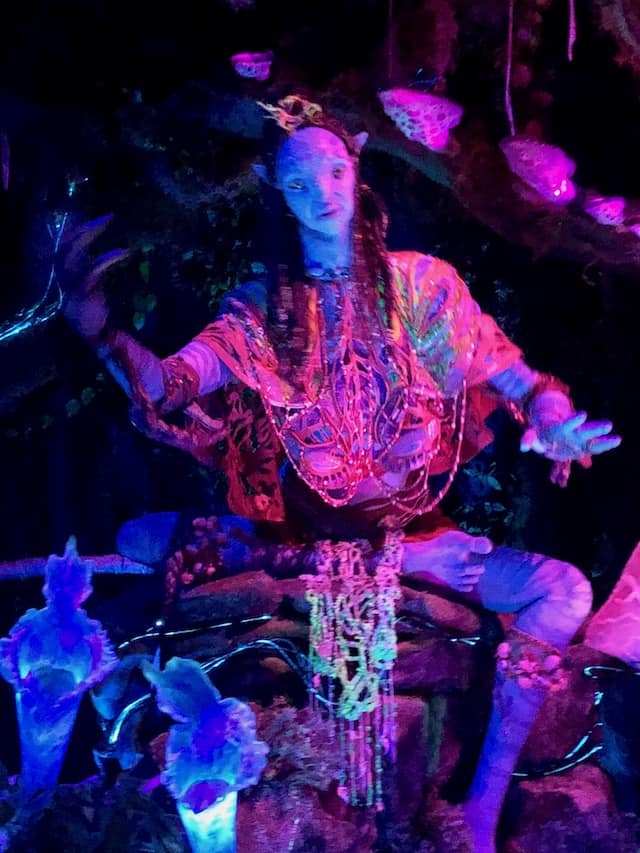 Most recently, the Na'vi River Journey at Disney's Animal Kingdom also received plexiglass in order to accommodate more Guests per boat.
Plexiglass and Physical Distancing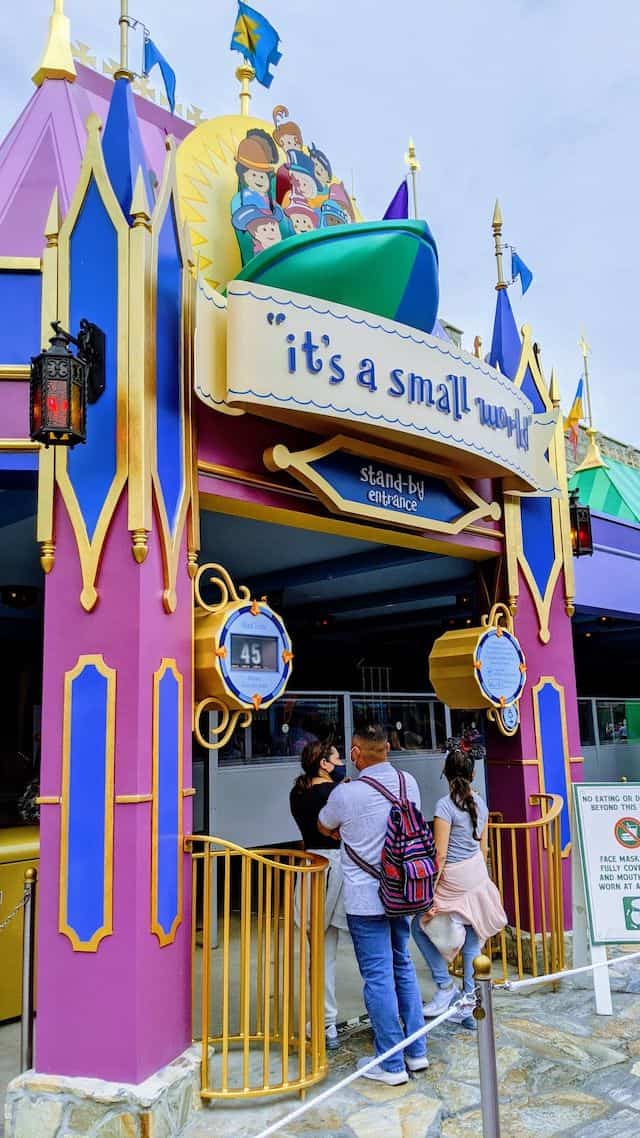 The logic behind these dividers means Disney can load more Guests onto the ride, thus lowering wait times. It also means they are able to maintain some level of precautions as physical distancing is still implemented in the parks.
However, at one Magic Kingdom attraction, Disney is implementing both plexiglass AND physical distancing.
"it's a small world" began using the dividers over the busy Christmas holiday season. With 6 rows accommodating 3-4 people, that is potentially 24 people per boat. That could do wonders for wait times!
However, that is not the case. Even during the busy spring break season, Disney is still spreading Guests out while also using plexiglass. Check out these photos from Kenny: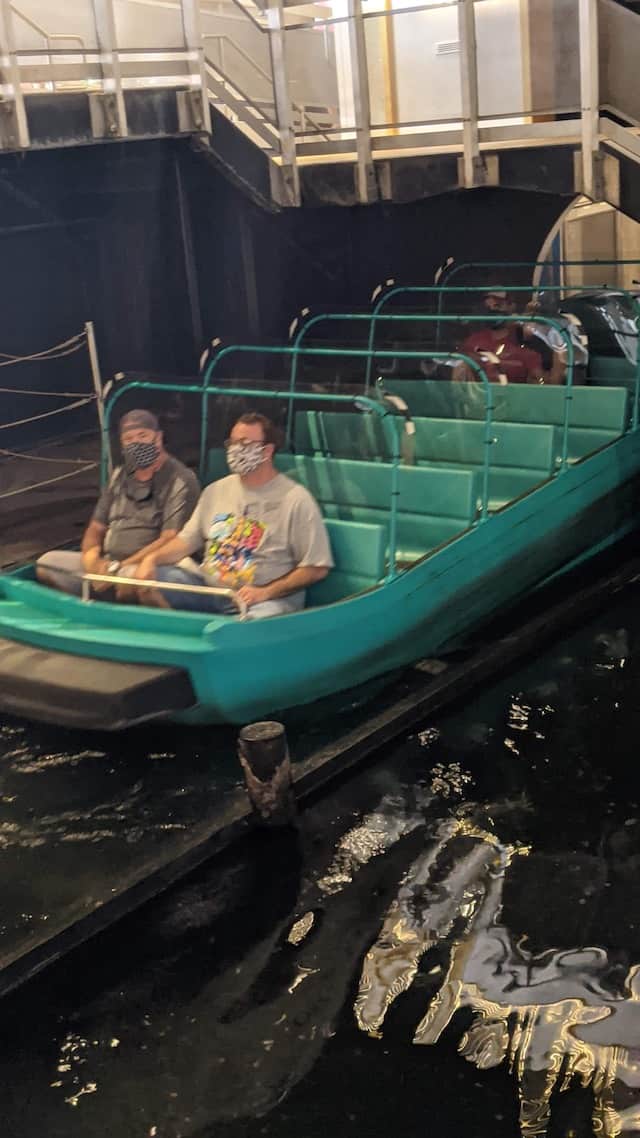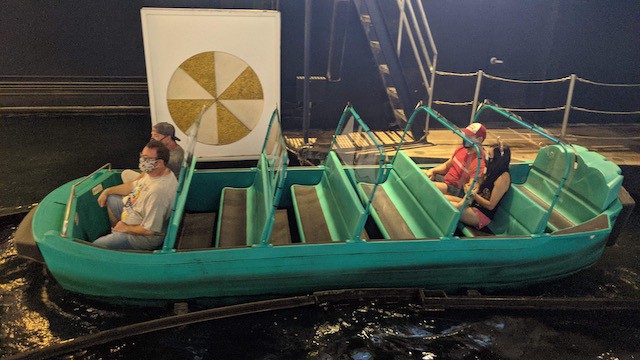 Now, it's possible they will fill more rows as needed. However, as of 10:50 am the wait time is already 50 minutes. That's pretty high and the wait time will only increase throughout the day during this busy period.
What do you think of "it's a small world" using plexiglass and physical distancing? Do you think they should choose one or the other? Or, do you think the extra precautions are necessary? Let us know on Facebook.