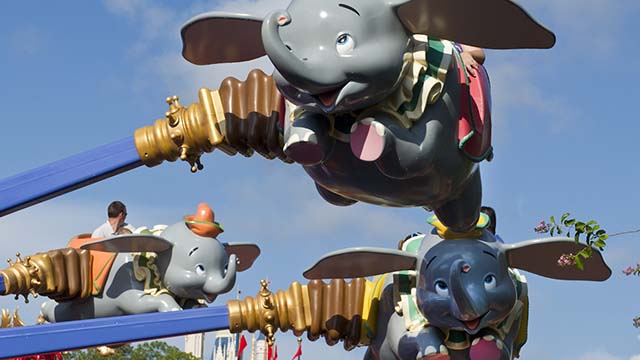 Do you ever wonder why some rides at Walt Disney World can make you feel as if you are flying? If so, check out just why certain rides can make you feel this way.
Just a little while ago, fellow writer, Jaelyn explored the science behind why we are drawn to Walt Disney World. What makes us keep coming back? Some people might consider some to have a Disney obsession. To read about the science behind it all, be sure to read her post here.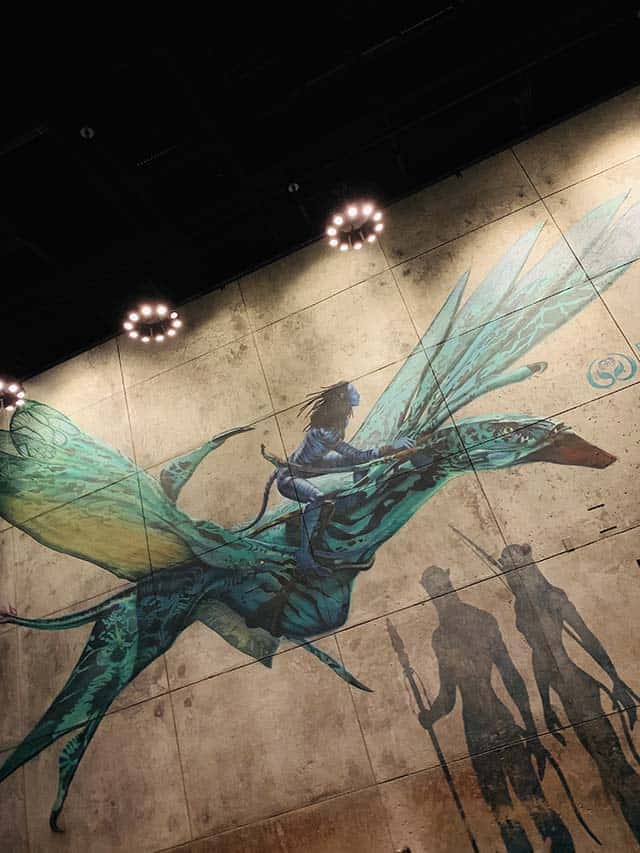 Today, we are going to explore the science behind why certain attractions at Walt Disney World can make you feel like you are flying.
Have you ever stopped to think about why certain rides make you feel that way? It's not just pixie dust!
Walt Disney World Imagineers have spent hours upon hours designing the attractions to give you that feeling. Let's take a look!
Magic Kingdom
Peter Pan's Flight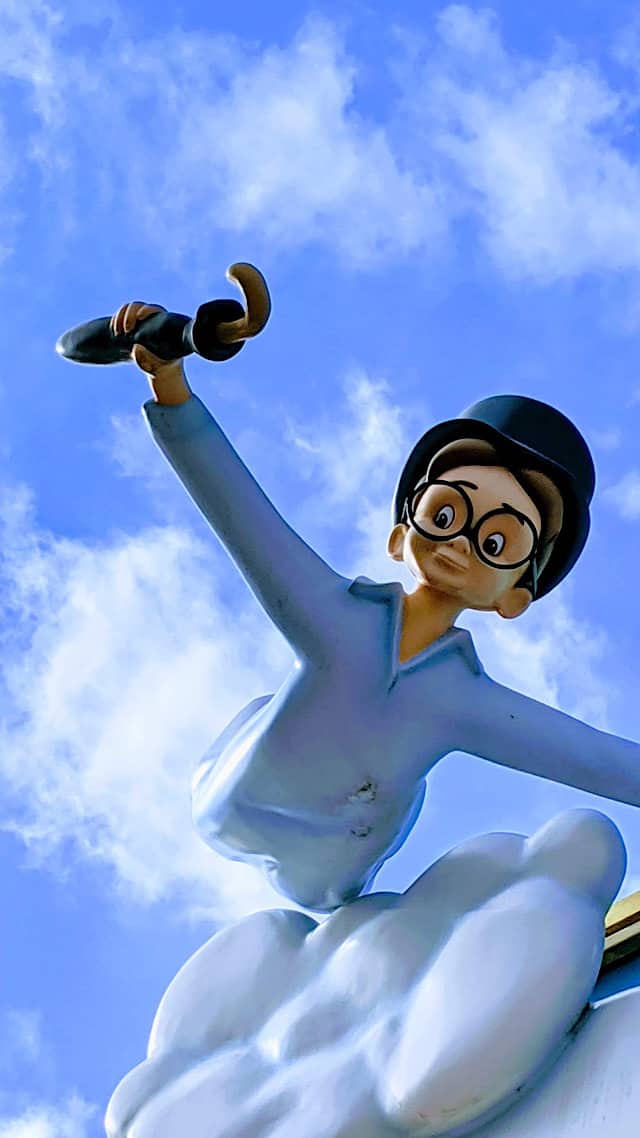 I know one of the first rides that come to mind when I think about flying is Peter Pan's Flight.
On this attraction, guests are flying along with Peter Pan as he soars high above London and off to Neverland, while you are on board a soaring pirate ship.
The attraction first opened in Disneyland on July 17, 1955 and later opened in the Magic Kingdom on October 3, 1971.
One of the reasons you feel as if you are flying is because the attraction is a rail-suspended dark ride. The ride vehicle you are sitting in is actually suspending beneath the track, which helps give you the feeling of flight.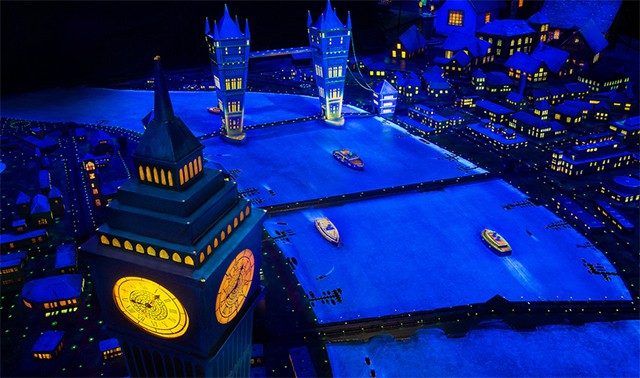 An additional touch that gives you the sense of flying is the use of "forced perspective." Forced perspective is a way of tricking your eyes into seeing something bigger than it actually is.
All of the landscape you see below was constructed to make it feel as if you are higher than you actually are. While you feel like you are soaring above the city of London, you are actually only 17 feet in the air. It's still pretty high, but not as as high as it actually looks!
You can also see this use of "forced perspective" in other structures around Magic Kingdom, such as Cinderella Castle, Tower of Terror and even the windows on Main Street U.S.A.
Next time you ride on Peter Pan's Flight, think about this and be sure to check out the ride queue because it's actually very fun and unique! Look out for Tinker Bell!
Dumbo
It takes a little more than just a "magic" feather to make Dumbo fly on this ride!
Dumbo the Flying Elephant has been around since the park's opening, and has become a beloved attraction for many.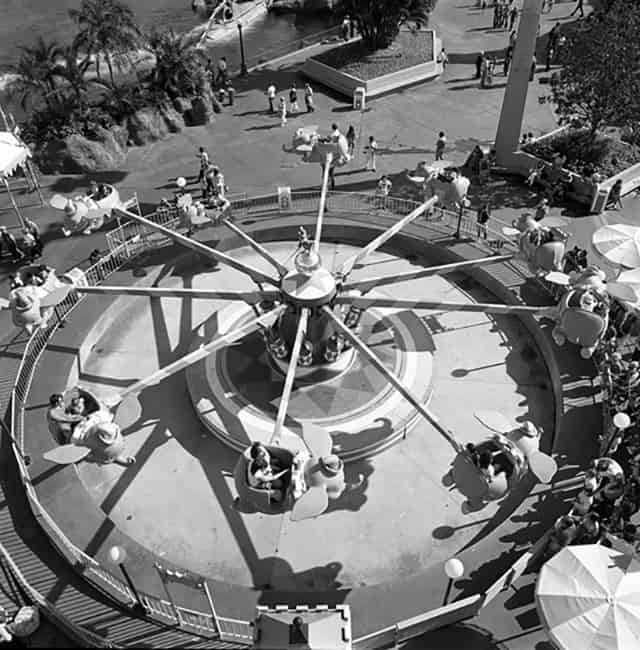 Guests riding this attraction are seated in their own Dumbo, which is mounted on long metal arms, which spin around a central axis.
While seated in the vehicle, there are controls that can raise the arm allowing you to go higher off of the ground. How high do you like to make your Dumbo fly when riding?
Astro Orbiter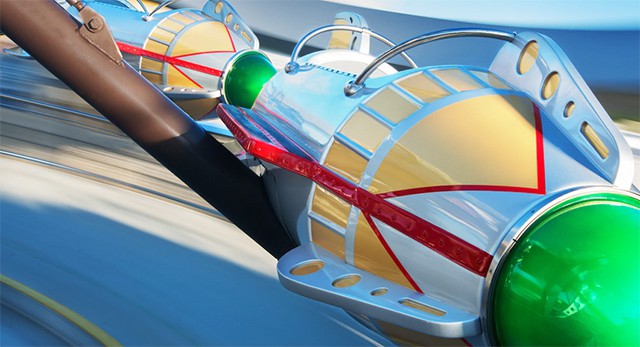 On this ride, guests can pilot a spaceship high in the sky! This ride spins faster than Dumbo and as if that isn't enough, it's also high above Tomorrowland.
Guests actually have to take an elevator to the second story, just above TTA Peoplemover in order to reach the attraction.
After ride refurbishments, clusters of planets replaced what used to be the Saturn V rocket, which give the illusion of flying in space. If you feel like you are spinning fast on this ride, it's because you are!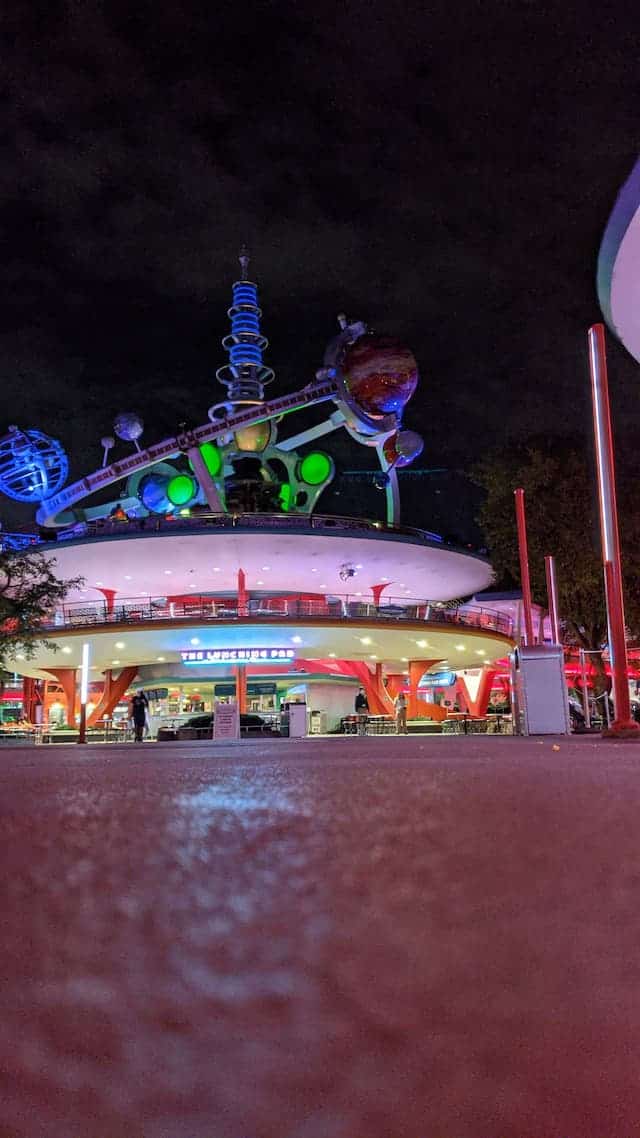 The speed of this attraction is 11 rotations per minute! This means you are completing one full rotation in less than six seconds. This sensation can make it feel as if you are flying around space. Personally, instead of "flying", this ride makes me feel like I'm falling to the bottom of Tomorrowland.
Fellow KtP writer, Ashley might be on to something saying she has never been on this ride before. However, if you want an amazing view of Tomorrowland, go on at night! The view is outstanding, but I think the ride is a one and done for me.
Like Dumbo, guests can control how high they go up in the air by pulling or pushing a lever in the ship. Do you like to fly high above in the sky on Astro Orbiter?
The Magic Carpets of Aladdin
This ride has taken guests on a whole new fantastic point of view since its opening date of May 24, 2001. Many guests would probably compare it to Dumbo, but it's actually very different.
This ride has two rows of seating in each carpet versus just the single row in Dumbo. There are also controls for each row. One controller in the front row moves the carpet up and down and the other in the back row will tilt your carpet back and forth.
The Magic Carpets do not go particularly too high, but it's high enough to make it seem like you are flying over the streets of Agrabah. Just watch out for those camels, because they might spit!
EPCOT
Soarin' Around the World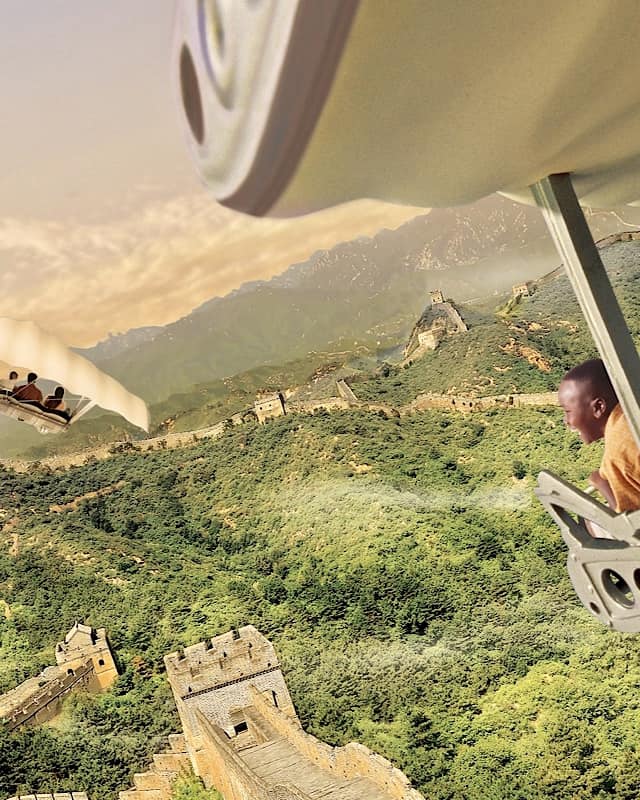 Heading over to EPCOT, one of the most obvious attractions that give you the feeling of flight is Soarin' Around the World.
Inside the Land Pavilion, guests can take flight on a breezy adventure as they hang glide above the breathtaking trip at various landmarks across the globe.
On your flight 5505, it makes you feel as if you are flying high above famous landmarks such as the Swiss Alps, Sydney Harbour or the Great Pyramids of Egypt.
FUN FACT: May 5, 2005 IS ACTUALLY THE OPENING DATE OF SOARIN'!
What makes it so that you feel like you are literally flying above all of these great landmarks? The attraction lifts guests up into the air and uses gentle motions, scents and wind effects to simulate the feeling of flight.
Your ride seat also tilts and lifts you with what is shown on the giant projection dome surrounding you, and gives you the feeling of being on a hang glider high in the sky.
With the help of IMAX technology, you feel as if you are flying because it is operating at twice the speed of a regular IMAX film and the vehicle you sit in syncs just perfectly with what you are viewing on the screen.
Mission Space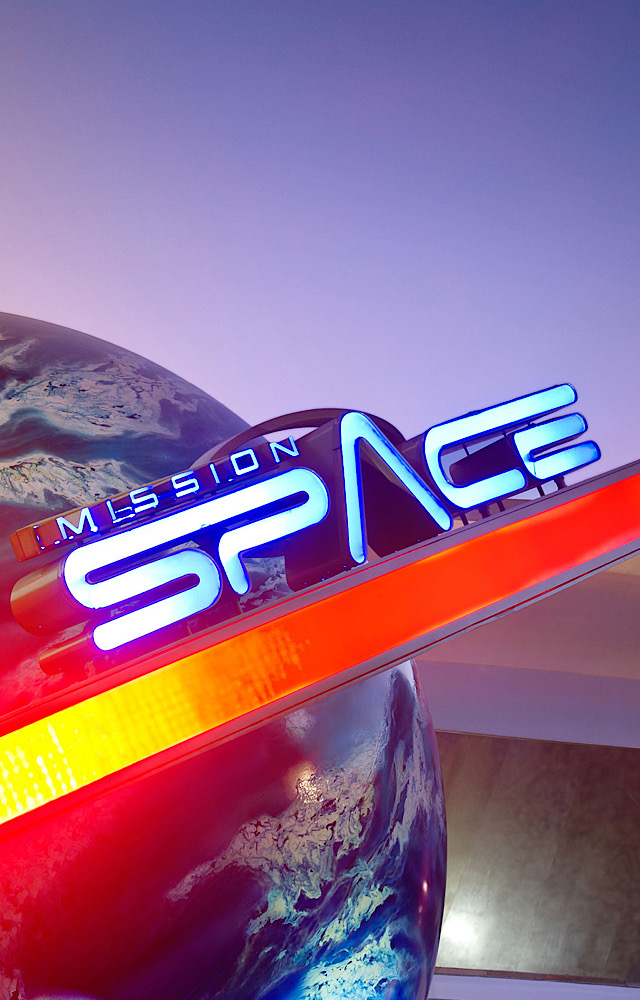 Walt Disney World describes this ride as an attraction to "blast off on a thrilling simulated NASA-style mission to Mars—or orbit the Earth on a more gentle ride through space."
Monica talked about how this ride uses centripetal force to spin and tilt riders around in her article about the Best Disney World Attractions to Experience if you Love Science and Math.
While both sides can give you the sense of flying, it is probably most noticeable if you take the Orange Mission.
Animal Kingdom
Avatar Flight of Passage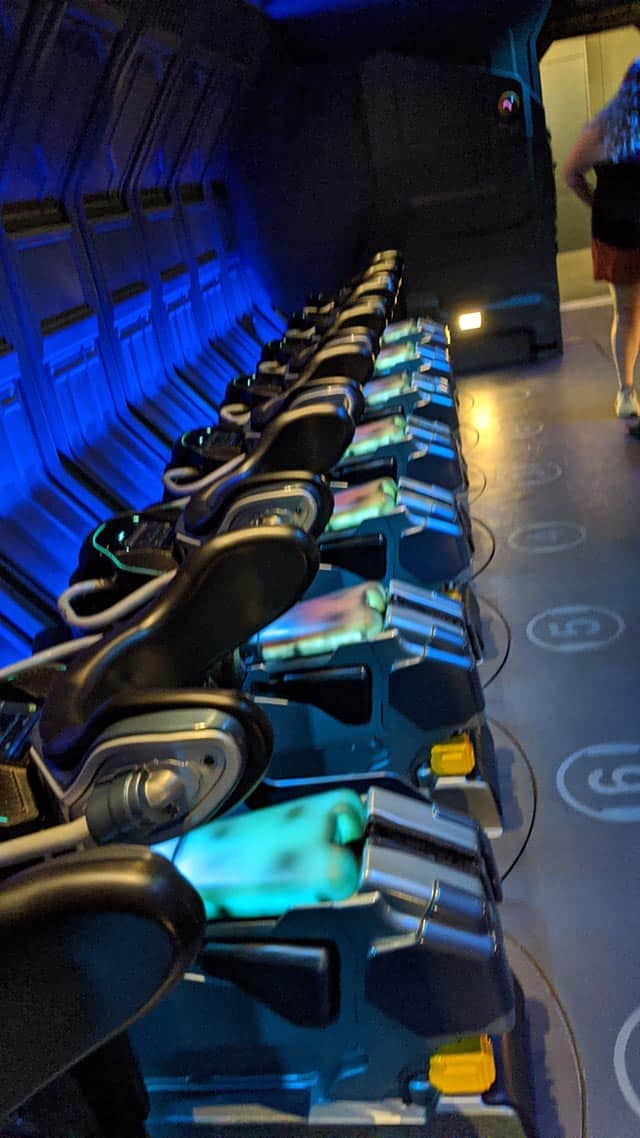 This ride has the word, "flight" in it, so no surprise here! After all, you are flying on a banshee.
A lot of guests might describe this ride as, Soarin' on a motorcycle, but instead of sitting in a static seat, you are riding on a moving seat that tilts a bit like a motorcycle.
Riders straddle the seat and lean forward. This is different than other attractions where you are just sitting back in a seat. The mechanics of the way you sit in this attraction alone already force you to become more active.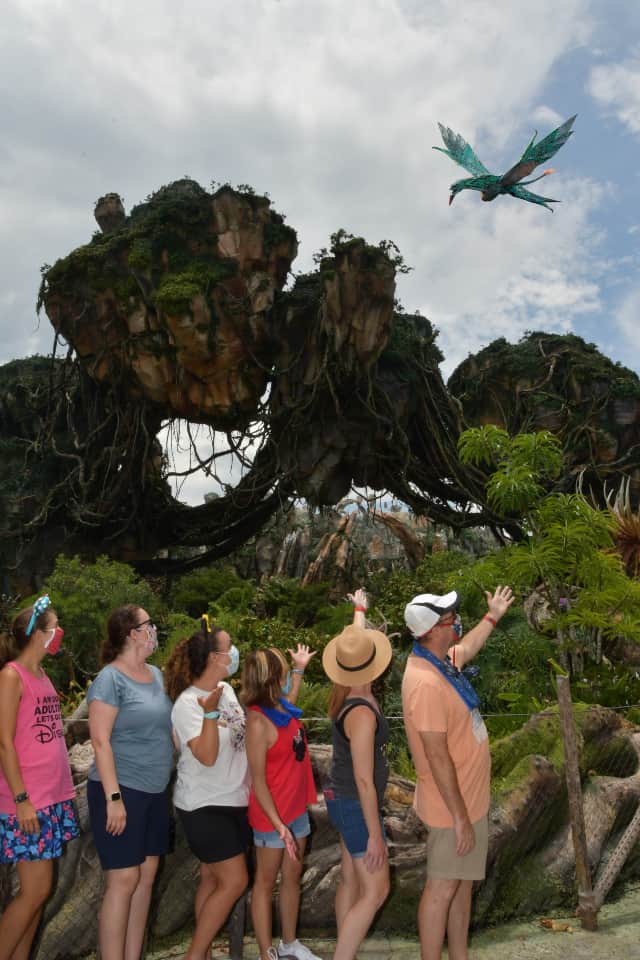 Air bladders along the sides the seat will inflate and deflate during the ride, which makes it feel like you are sitting on a real live, breathing banshee.
These seats can lean from side to side, while the entire row can tilt forwards and backwards. Not only are you leaning from side to side and forwards and backwards, but the rows also move up and down. This vertical motion is one of the key reasons you feel as if you are flying.
Avatar Flight of Passage also uses 3D AND 4 dimensional technology! Riders wear 3D glasses during their flight and air is blown in their faces while they take in the sights, smells and sounds of Pandora.
This ride has a mix of technology, science and even makes you use your senses! It has it all.
Can you think of any other rides?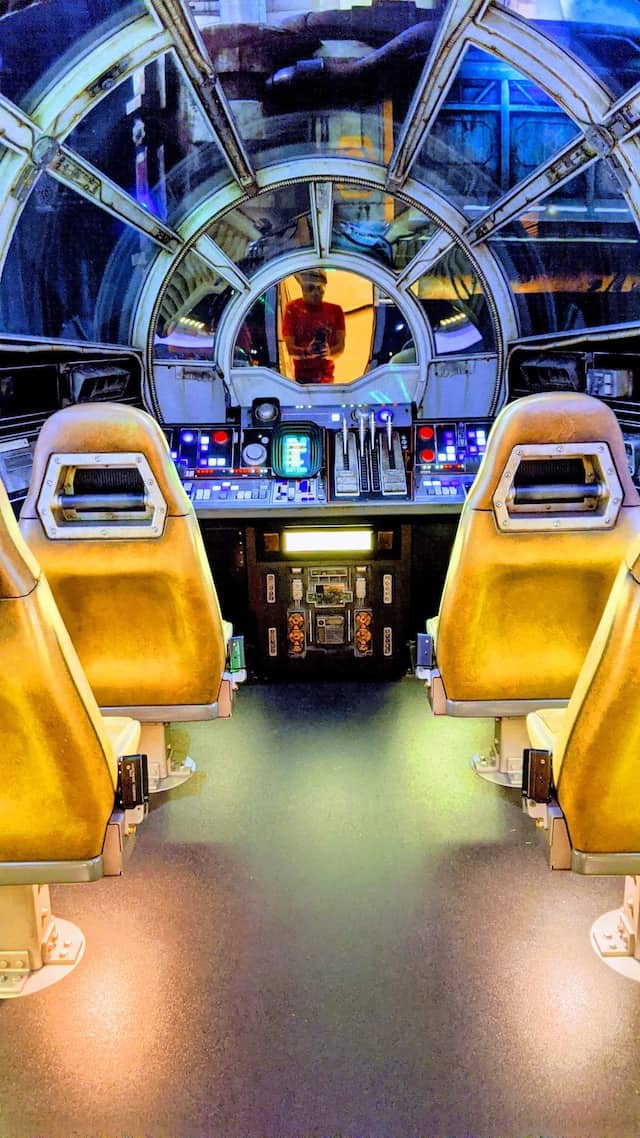 While this list is by no means complete, I am sure there are other attractions that can make you feel as if you are flying. I have only included some of the more obvious ones, but if you want I suppose a few roller coasters could make you feel that way or even maybe Rise of the Resistance or Millenium Falcon: Smugglers Run.
What attractions would you add? Do you have any favorite ones that give you the feeling of flight? Tell us about them in the comments below or on our Facebook page!
Maggie Baltz