Disney World is clearly expecting big crowds over President's Day weekend based on their extension of park hours. Now we are seeing more evidence of expected crowds over President's Day weekend with park pass reservations starting to fill up over multiple days at multiple parks.
February is a lovely time to visit Disney World and generally has low crowds. But the exception to this is President's Day weekend when many schools are out for February break.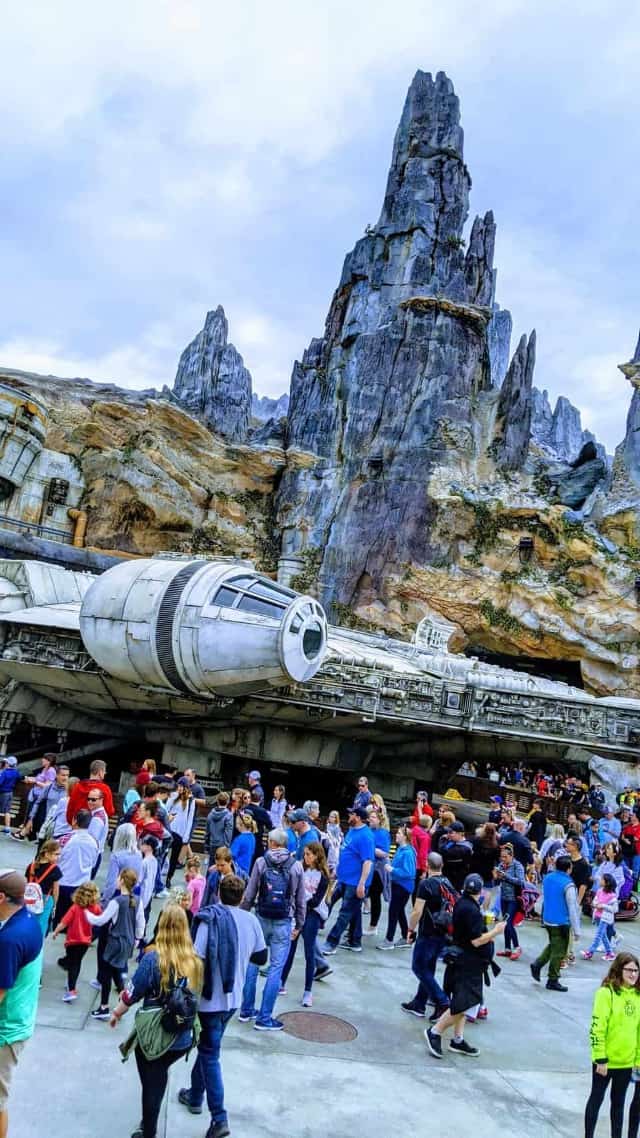 On Monday February 15th and Tuesday February 16th park pass reservations are full for resort guests and theme park ticket holders at Disney's Hollywood Studios! It makes sense that this is the first park to fill up since many guests are wanting to experience Star Wars Galaxy's Edge and Mickey's Runaway Railway (which just opened last March).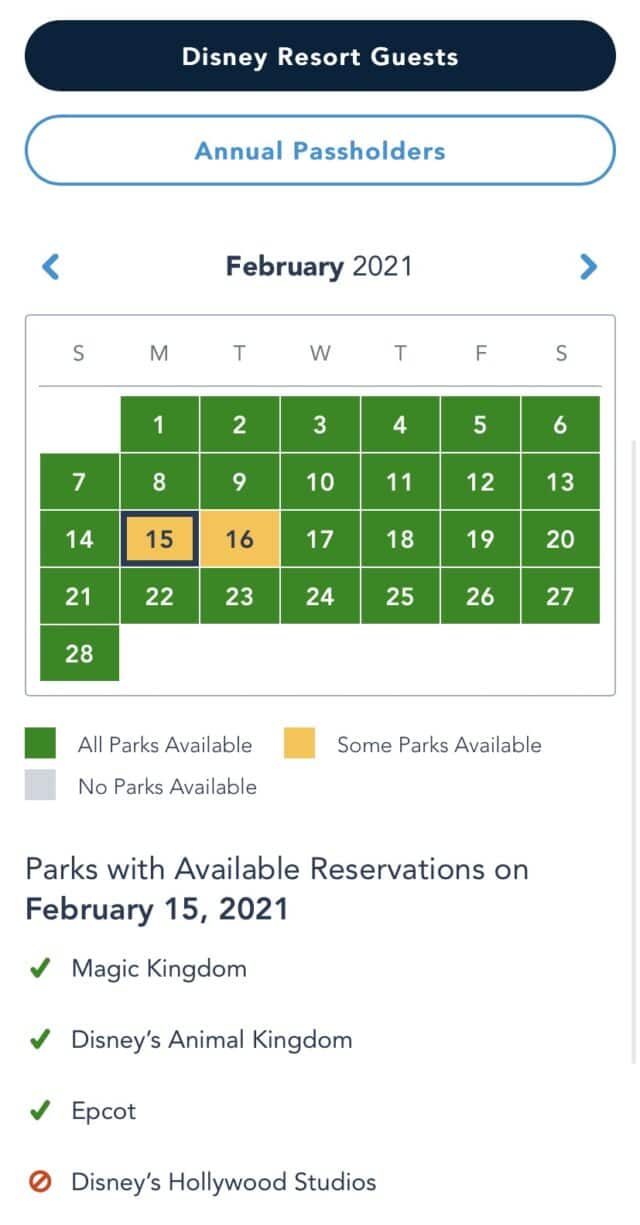 Annual pass holders will find that even more park pass reservations are unavailable. On Saturday February 13th both Animal Kingdom and Hollywood Studios are booked for passholders.
On Sunday February 14th reservations are booked for Magic Kingdom and Hollywood Studios. On February 15th (President's Day) Hollywood Studios is full booked for both passholders as well as resort guests. Passholder reservations are also filled at Hollywood Studios for the next 2 Saturdays – January 30th and February 6th.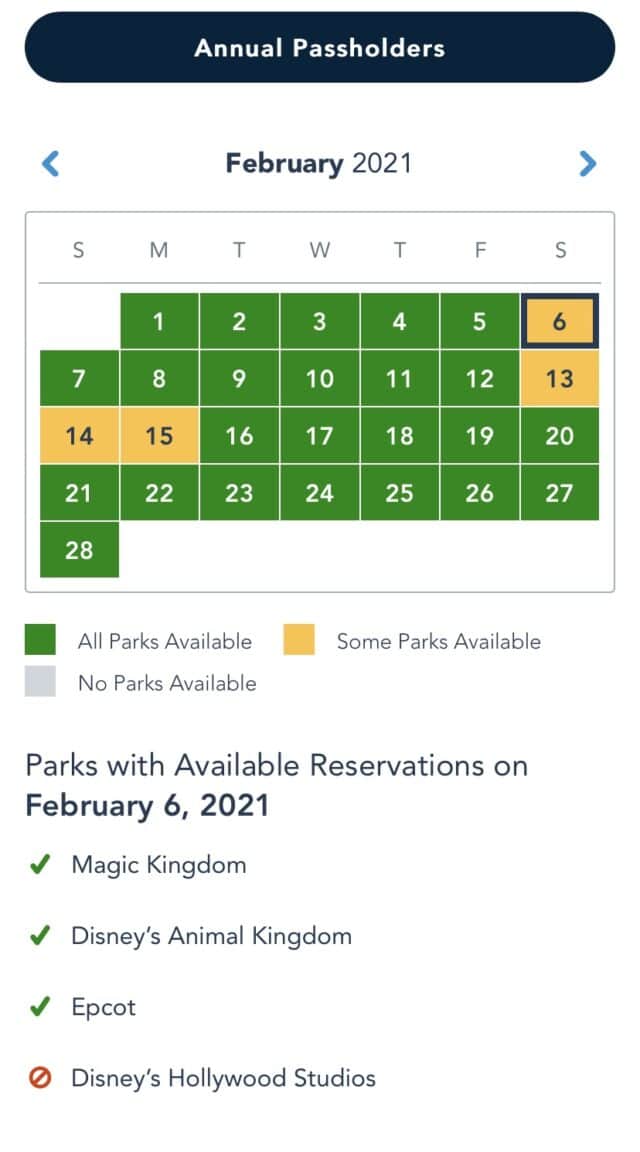 It is worth noting that if you have an annual pass AND a resort stay you should be able to book a park pass reservation even if it is booked for passholders! But don't wait too long because they may fill up for resort guests soon!
Remember you can always check park pass availability here and it is a good idea to check before booking a last minute trip.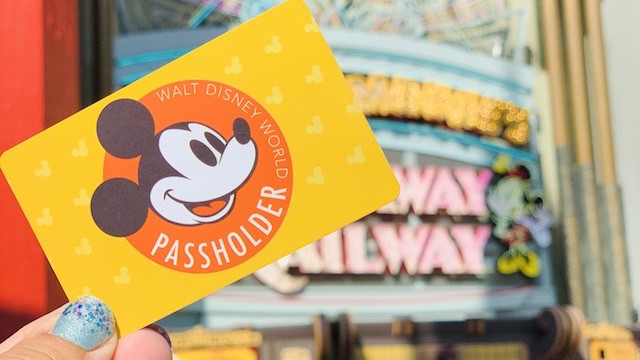 One question that we don't yet know the answer to is whether park pass availability also translates into the ability to park hop to a park after 2pm now that park hopping is back. This is something we can look into over President's Day weekend since this is the first time parks have started filling up since park hopping returned.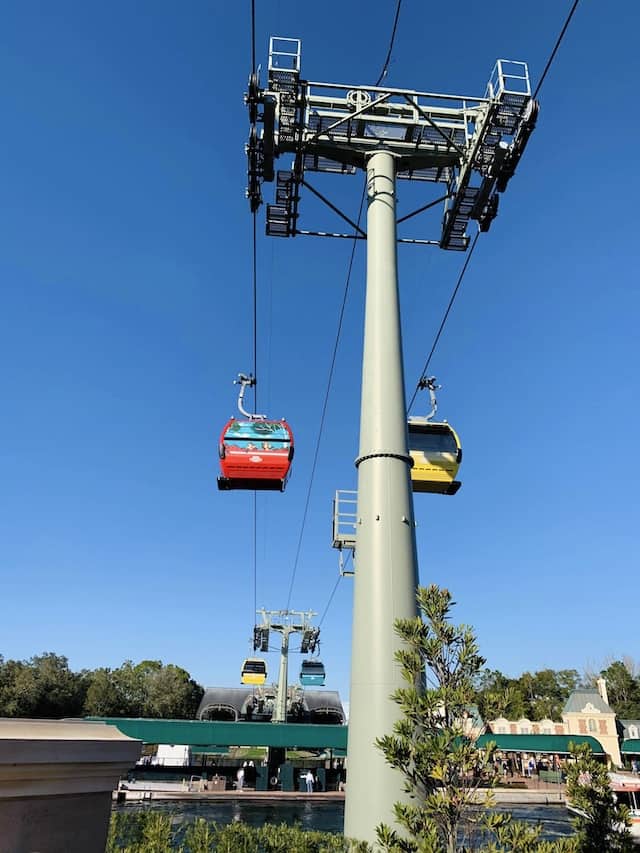 Are you planning a trip over President's Day weekend? Comment on Facebook with your experience getting park reservations!
Ashley Beckwith McKellar