We're almost through round 1 of the Kenny the Pirate Restaurant Wars tournament. Ready to vote again today?
Today's competition takes place in Disney's Animal Kingdom! But before we get to that, lets do a quick review of the tournament so far!
Tournament Recap
For this particular tournament, we limited our choices to restaurants that are currently open and easily accessible from one of the four parks.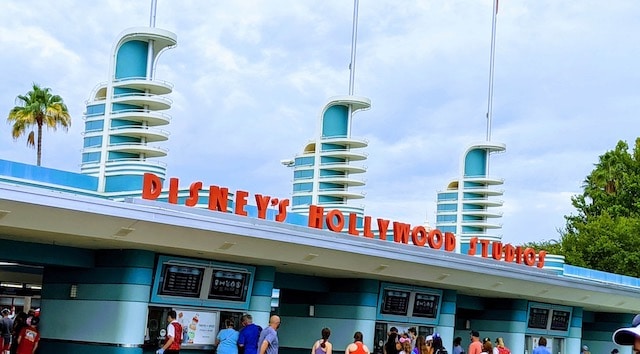 When you vote, ask yourself, "If I were at this park, which one would I choose?"
So far, the Magic Kingdom winners have been Cinderella's Royal Table, Be Our Guest and Chef Mickey.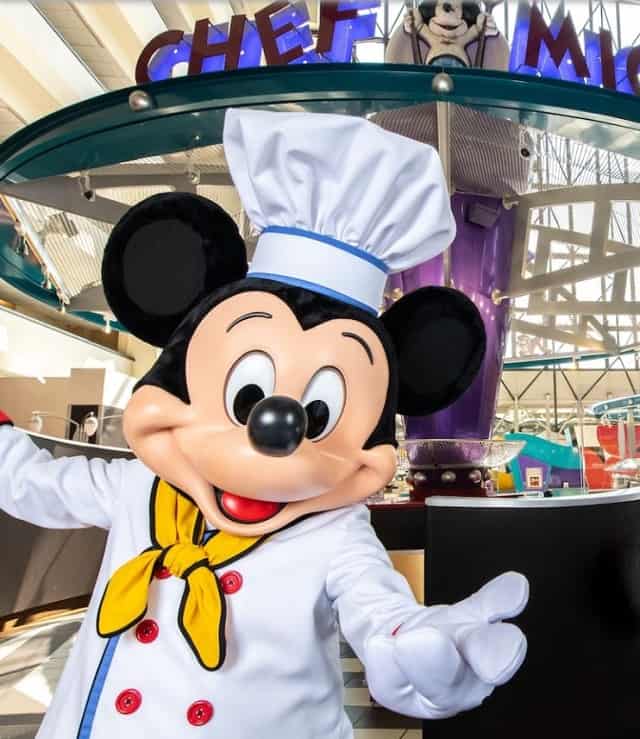 To date, 50's Primetime Cafe, the Sci-Fi Dine-in Theater and Woody's Lunchbox have secured their spot in the next round over in the Disney's Hollywood Studios section.
The Epcot area winners who have joined the round of 16 are Les Halles Boulangerie-Patisserie in France, Garden Grill and Beaches and Cream at the Beach Club Resort.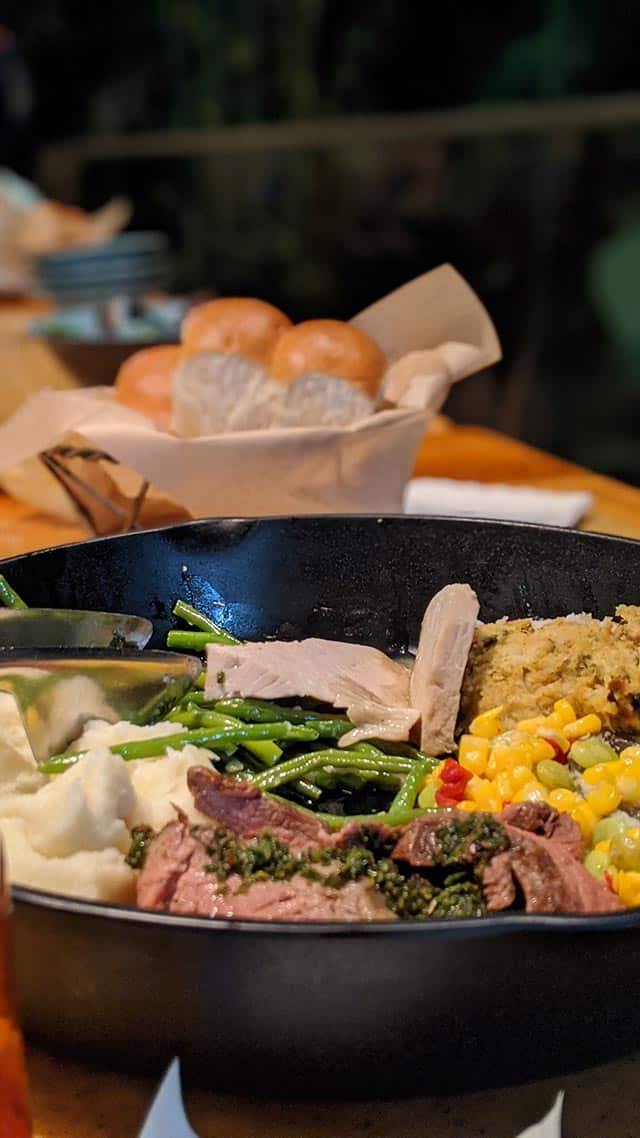 Finally, in Disney's Animal Kingdom we've had Flame Tree BBQ and Sanaa make it into the next round. Today, my personal favorite Disney restaurant, Yak and Yeti, takes on Restaurantosaurus.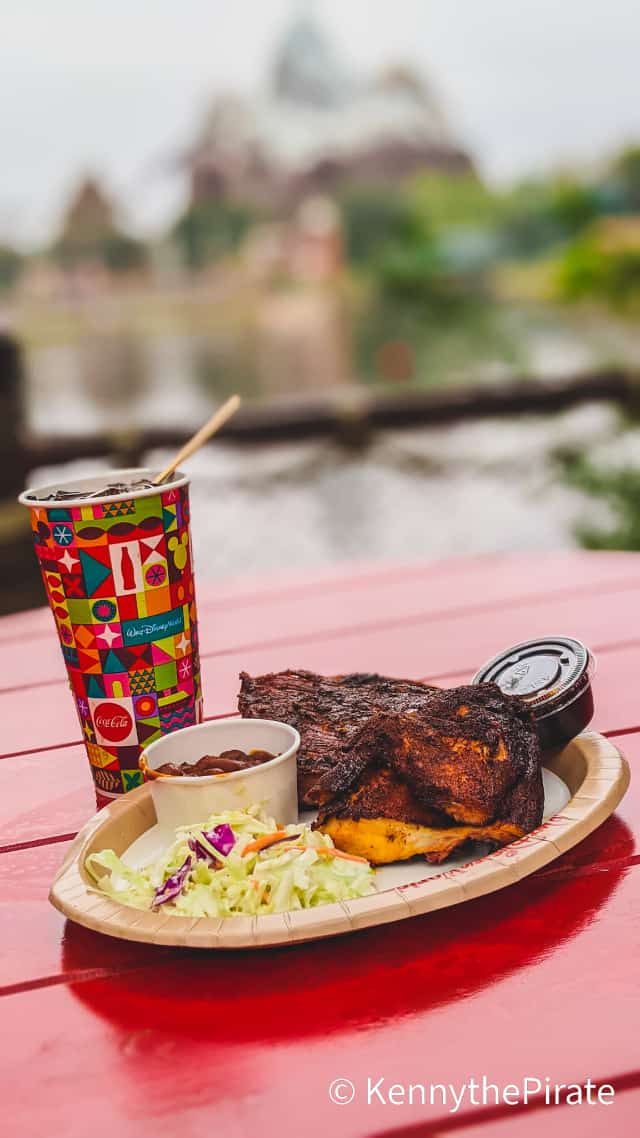 Here's what the bracket looks like going into today's matchup:
Today's Matchup
Today's vote between Yak and Yeti and Restaurantosaurus should be an easy choice! I know, I know, I'm biased because I definitely have a dog in this fight!
Restaurantosaurus
Restaurantosaurus offers standard but yummy theme park fare in a unique and interesting setting!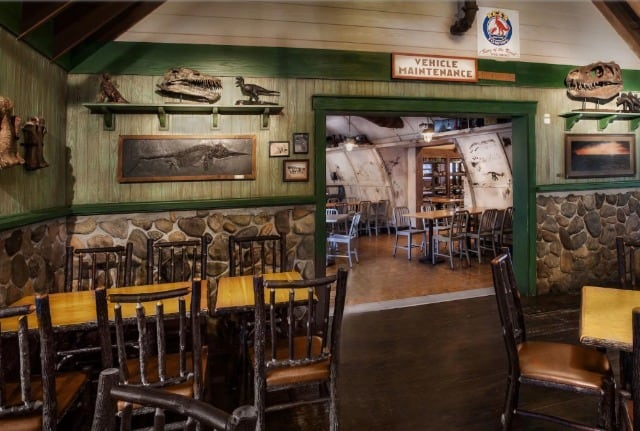 It is the place to go in Disney's Animal Kingdom for classic American fare, such as burgers, chicken tenders and chili dogs! While the menu may not wow you, the decor definitely will!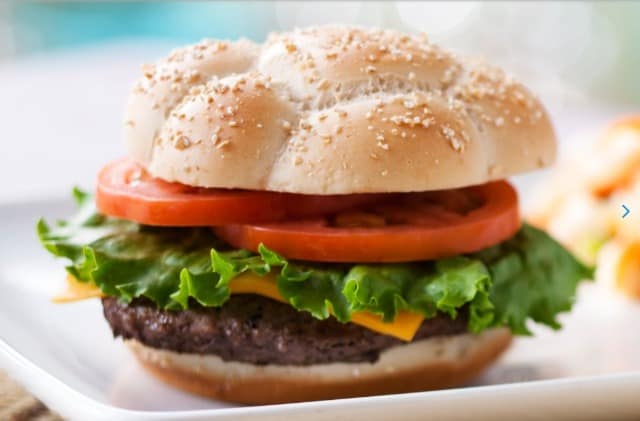 If you have a budding paleontologist in your party, be sure to stop in and see this unique restaurant. It has major Indiana Jones vibes – with skeletons and relics all over the place.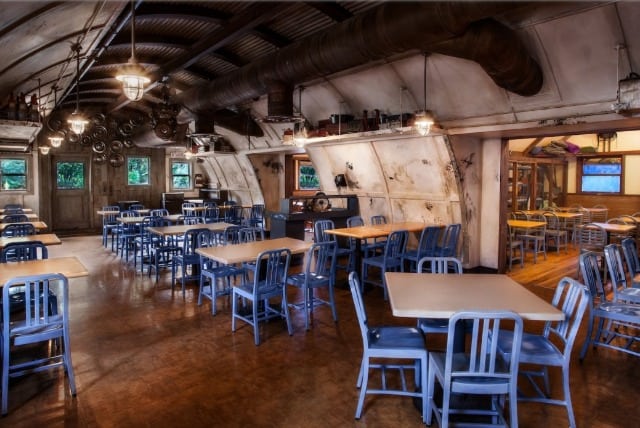 Yak and Yeti
As I mentioned above, Yak and Yeti is my personal favorite restaurant in the Disney World parks! You can read my review of it here.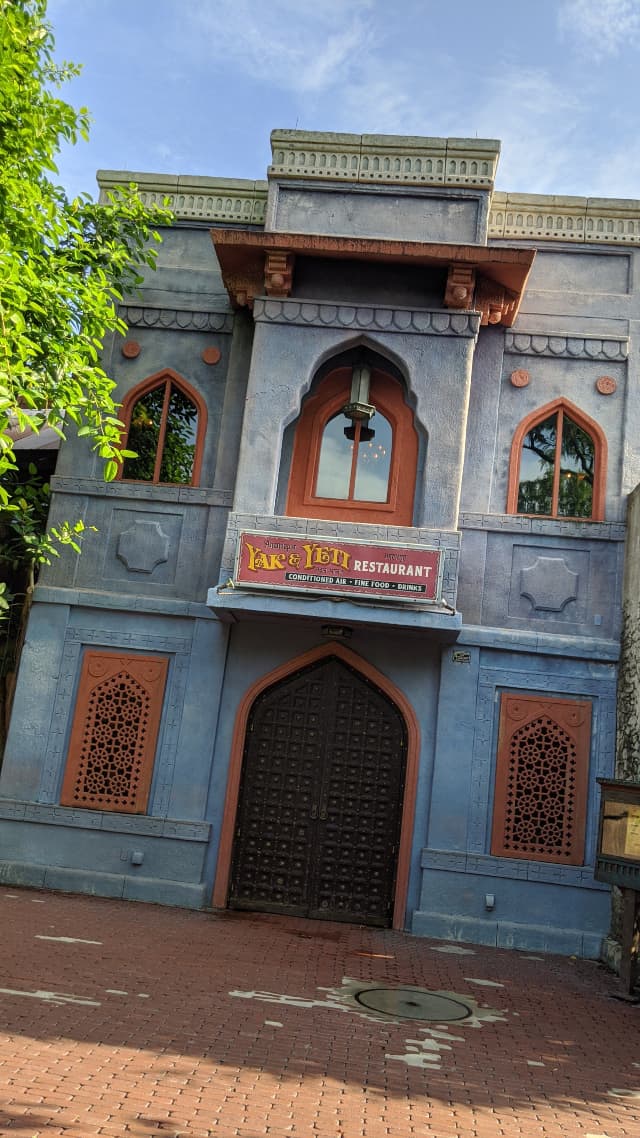 The reason I love it? I adore food with flavor and interest. I can always find that at Yak and Yeti!
My favorite menu items are the Chicken Tikka Masala and the Pineapple Fried Won Tons dessert.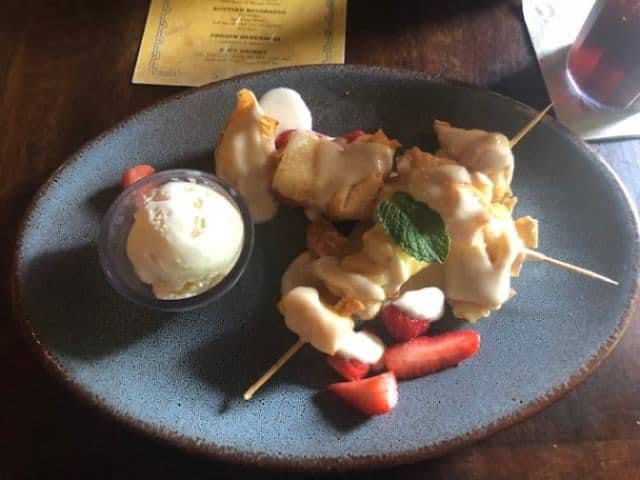 While I often make my own Chicken Tikka Masala at home, I really enjoy letting Yak and Yeti do all the work! After all, I'm on vacation!
I hardly ever order dessert at any restaurant, much less at Disney World where there are so many treats to love. But the pineapple fried wontons are truly special. I love the cream cheese, the ice cream and the honey drizzle! Just delicious!
Another thing to love about Yak and Yeti? It's owned by Landrys. That means you don't need a reservation for a party of 6 or fewer! If you have a Landry's card, you can just walk up and they will seat you, usually within about 15 minutes!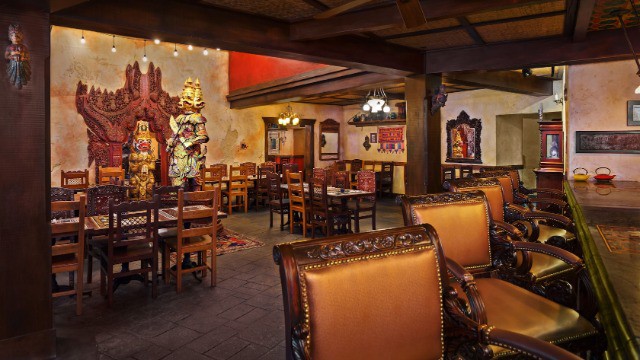 Time to Vote
So, it's time to vote! Will you choose flavorful food with flair in a fantastic setting? Or will you break my heart and vote for cheeseburgers in Dinoland, USA?
Don't forget, you can print your own bracket and play along at home!
Which restaurant wins your family tournament? Let us know in the comments on Facebook and in our Facebook group!
-Rebecca W Davis