Guests entering Magic Kingdom may not receive the same magical greeting that they are used to. Find out how your next trip to the Magic Kingdom may be affected.
Refurbishments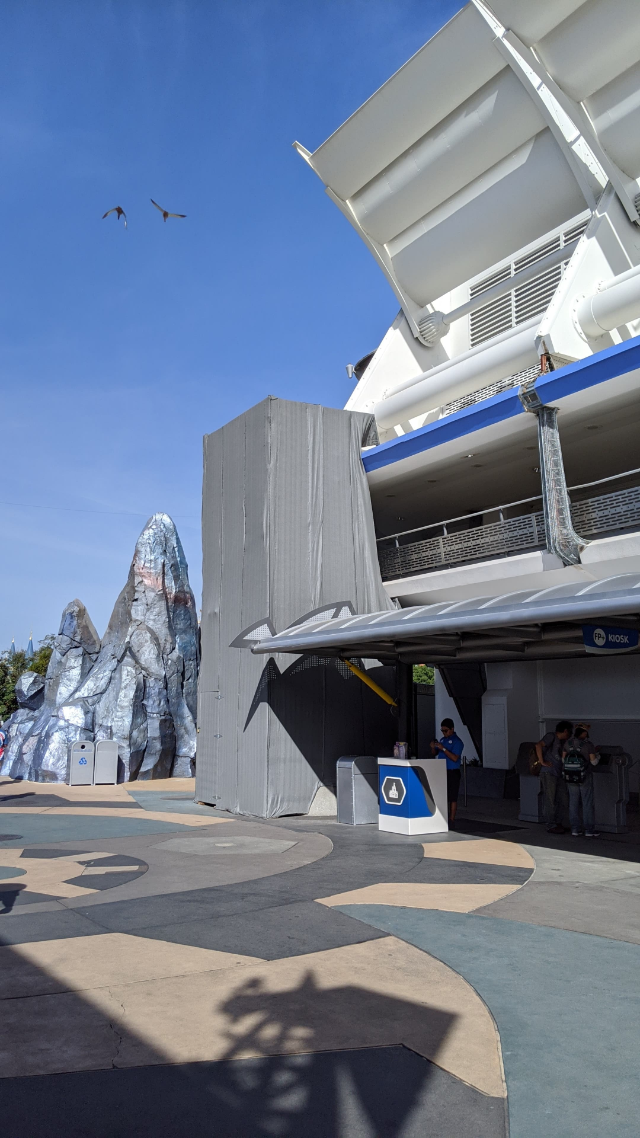 Refurbishment is a dreaded word for Disney fans that will soon be visiting Walt Disney World. In theory, we all understand that refurbishments are a very necessary part of keeping each Park magical. However, it is sad when one of your favorite rides, attractions, or even photo opportunity are affected by an extended refurbishment.
We recently posted a master list of refurbishments found around the Walt Disney World Parks. You can read all about these refurbishments HERE.
There are also several refurbishment that can be found throughout the Walt Disney World Resorts as well. Read more about this complete list HERE.
50th Anniversary Refurbishments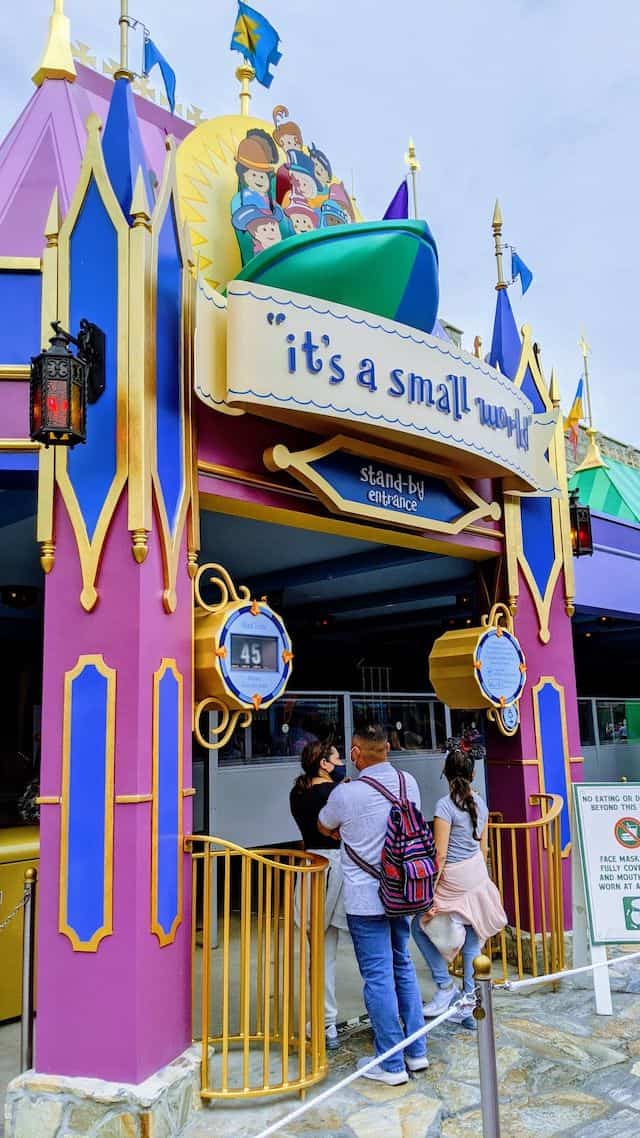 We are all excited for the 50th Anniversary celebrations for the Magic Kingdom this year. In preparation for this golden anniversary, Walt Disney World will be completing refurbishments to make sure this event is even more magical.
For months, scrim was placed around it's a small world to allow for a refurbishment of the front entrance. Guests were still able to enjoy this timeless attraction during the refurbishment. A few weeks ago, Guests loved the BIG reveal as the scrim was removed. Check out the new look to it's a small world.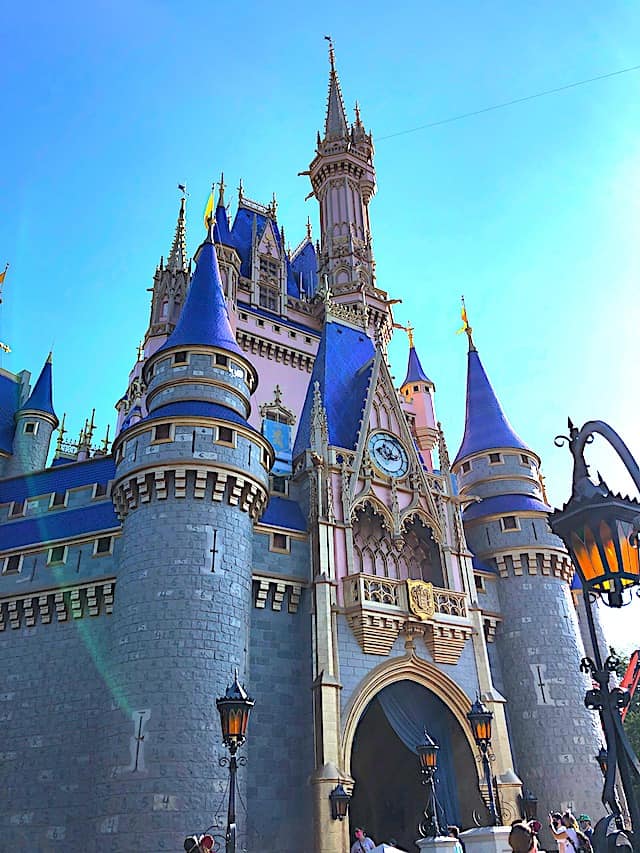 Cinderella Castle received a royal makeover mixed with missed reviews. We visited in July and found that this was really a great big paint-by-number project. There have even been rumors that another refurbishment may be coming to Cinderella Castle. Although Disney Parks have not confirmed this rumor yet.
Even as Guests enter the Disney property, they are greeted with a new color scheme to the front entrance gates. All of these refurbishments are adding to the fresh, magical look to Walt Disney World.
New Scrim Installed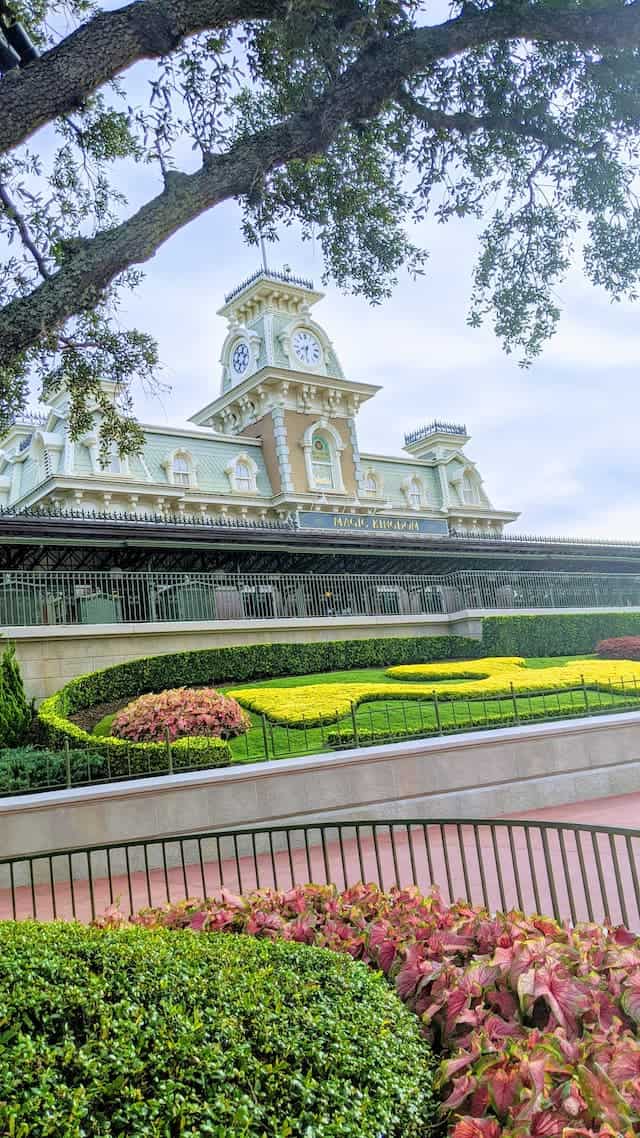 Recently a scrim was partially installed at the front entrance to the Magic Kingdom around the the Walt Disney World Railroad Station. This is usually the first stop for families to take photos at before entering the Magic Kingdom.
This is such a magical photo location complete with a seasonal array of fresh florals forming the iconic Mickey Mouse head image. Guests are still welcome to take photos at this location, but it will look quite a bit different.
Guests visiting in December commented that a scrim had partially been installed as the refurbishment was underway. Today a new image was found from Instagram user tradzak that showed the completed scrim.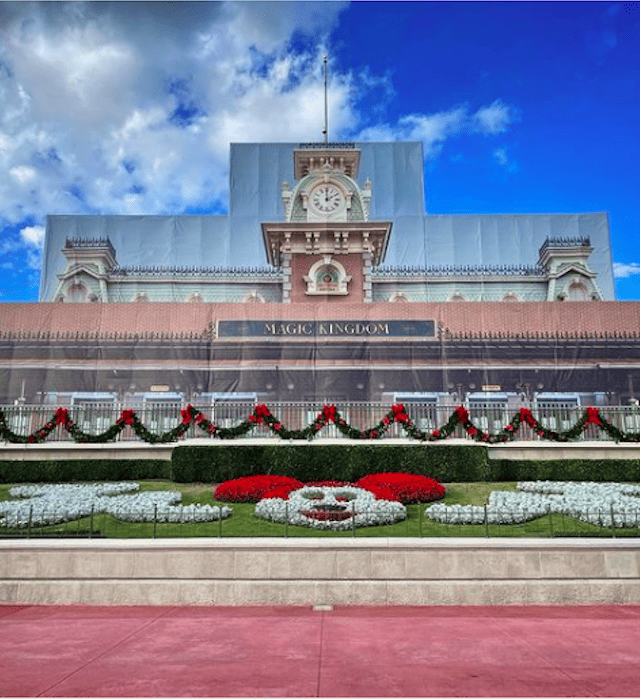 I understand that refurbishments are necessary, but this image is a rather lack-luster first glimpse of one of my favorite Disney Parks. I am glad that I had a first glance at this new scrim before our next trip to Magic Kingdom. But it would be a bit disappointing to not know about this and see the unsightly scrim.
New scrim is installed around the walt disney world railroad station.
We are hoping that this refurbishment will soon be completed and that we may once again catch a glimpse of Walt Disney's window at the top of the Walt Disney Railroad Station.
What do you think of this new scrim? Is this one of your family's favorite photo location? Share your thoughts with us on our Facebook Page.