The entrances to Walt Disney World are about to look a whole lot more magical. Check out the details and concept art for the refurbishment!
Walt Disney World Entrance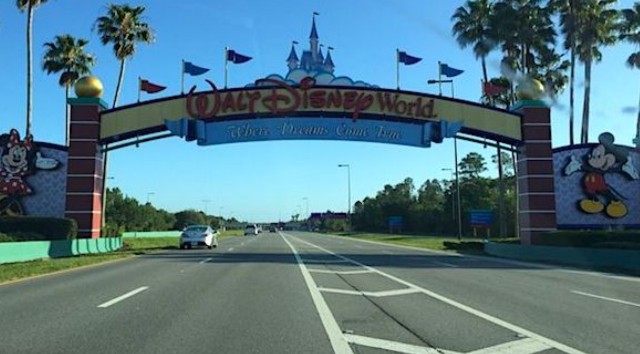 When traveling to Walt Disney World, one of the first photos I always capture is the gateway entrance. As if stepping into the Orlando Airport or hopping on the Magical Express isn't enough, I know I'm "home" when I see that sign.
Any time we approach, the kids and I always wait with anticipation of officially crossing under the gateway. "Kids! Look! There's the sign!"
Along with Cinderella Castle, it is one of the quintessential images people think of when they think of Disney World.
Entrance Refurbishment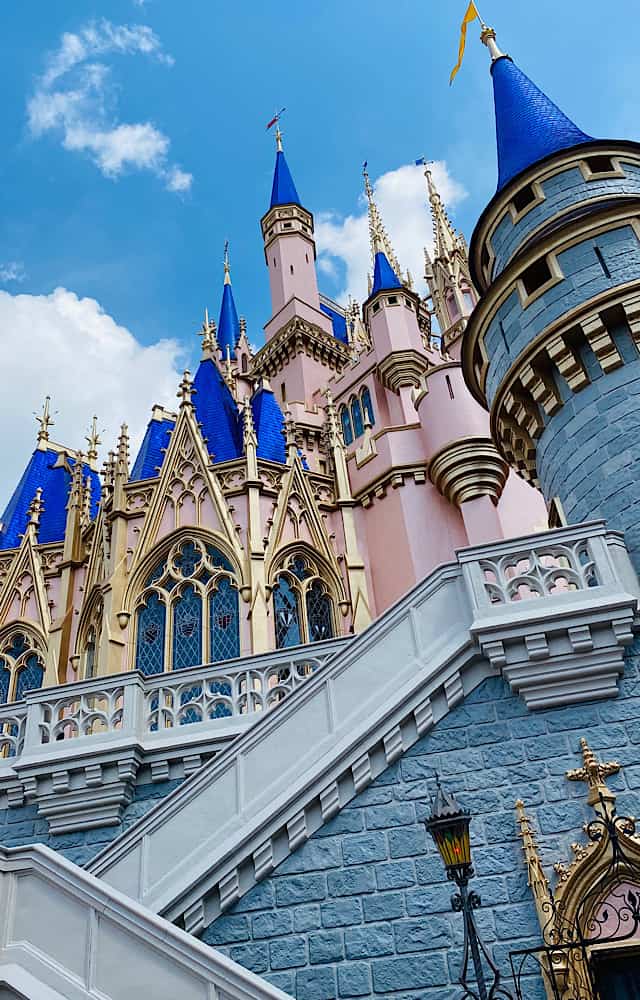 Earlier this year, Disney announced that Cinderella Castle would undergo a royal makeover. The gray and blue tones we were used to would be replaced with brighter hues of blue and rose gold pink instead.
Many fans expressed their disappointment over the color choices – saying it would look too similar to Sleeping Beauty's Castle in Disneyland.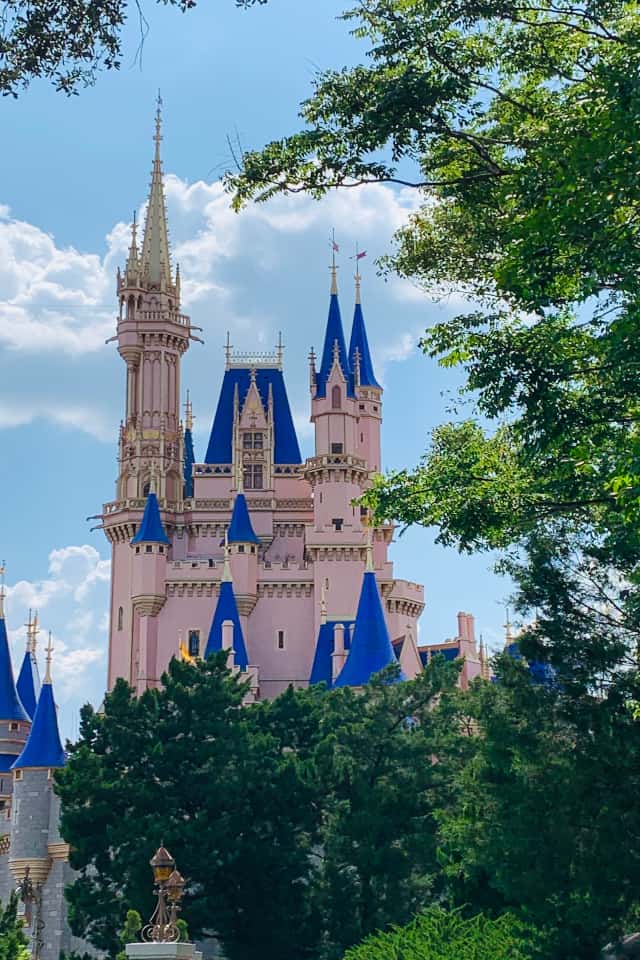 However, now that the work is done I have to say it does look quite stunning. It really pops in photos and stands out more in contrast to the other buildings on Main Street, U.S.A.
Disney has just announced that The Walt Disney World entrance gateways would also receive a similar makeover. It looks like they are getting everything in tip top shape for the 50th anniversary next year!
Check out what they had to say: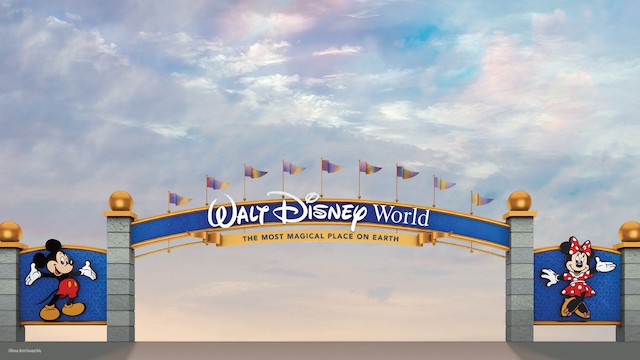 Starting today, these gateways to a Disney vacation are about to get some pixie dust as we begin to adorn them with a new color palette that complements the recent royal makeover of Cinderella Castle at Magic Kingdom Park. The rendering above gives you a first glimpse at what the entrances will look like when they're finished; in addition, you'll see these colors appear on the Magic Kingdom Park Auto Plaza as we bring a new shimmer to that iconic entryway. 
These refreshed gateways will continue to set the tone for all the stories you'll tell and the memories you'll cherish long after your visit. They're also part of the broad tapestry of new experiences happening across Walt Disney World as part of the resort's historic transformation that includes expansive themed lands like Star Wars: Galaxy's Edge, new attractions like Mickey & Minnie's Runaway Railway, and new places to stay like Disney's Riviera Resort. 
What do you think of the new concept art? Are you a fan of the new color palette?