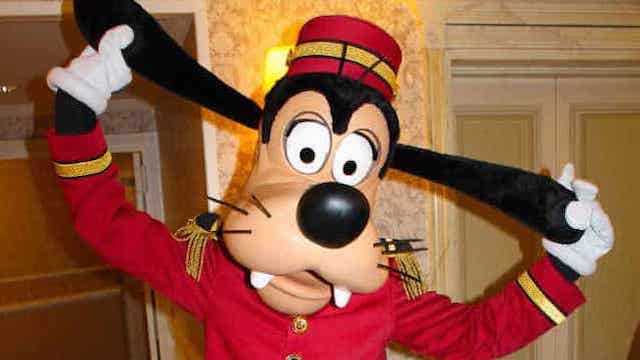 If you're staying at more than one Disney resort during your Walt Disney World vacation, one logistic you will need to think about is getting your luggage from one resort to the other. Luckily, Disney has made it very simple! Learn the ins and outs of moving luggage during a split stay.
What is a "split stay"?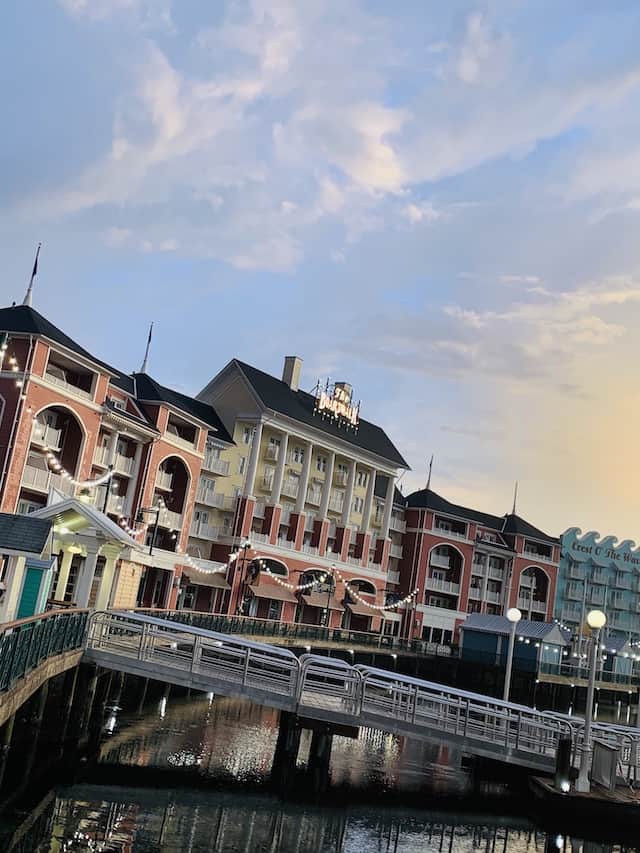 Split stay is the term used to describe staying at more than one hotel during your vacation. You may move onsite to offsite and vice versa or you may move onsite to onsite.
Essentially, your are splitting your time between two (or more) resorts.
Your opinions on split stays vary greatly based on how you like to spend your vacation. Do you prefer to stay put during your vacation? Or, do you like to experience as much as you can during your stay?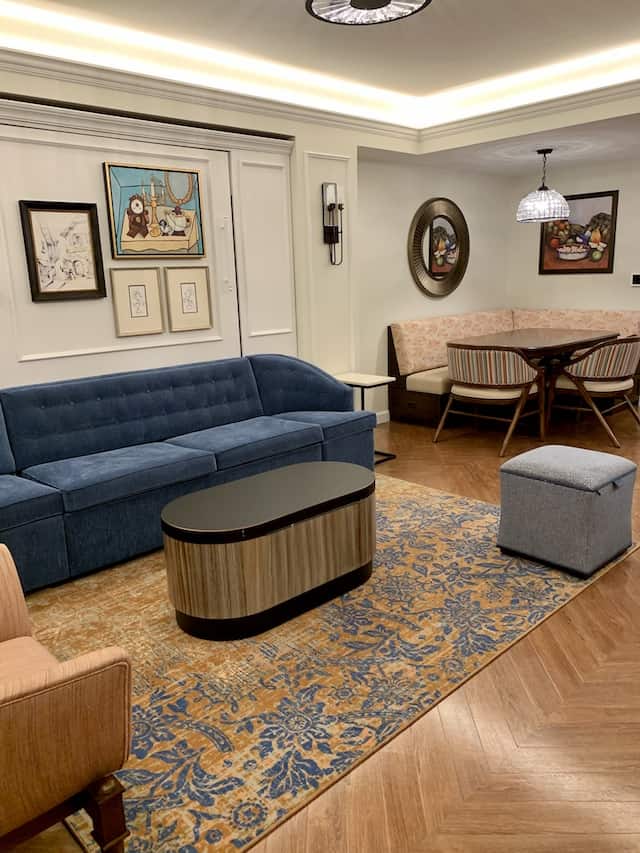 My husband prefers to relax on vacation while I love to see and do as much as I can fit in. You can imagine how well this goes when it's time to discuss where to stay during our next Disney World trip.
I was able to convince him that we should stay somewhere new since we added a day onto our trip. It would be a great opportunity to check another resort off my list.
"What about the luggage!"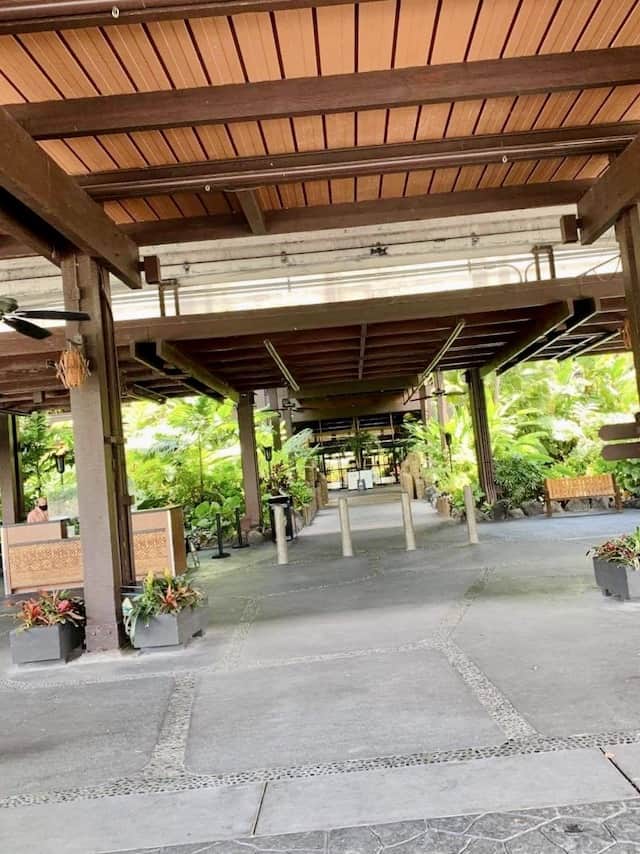 The first thing out of his mouth was, "Ugh! We will have to move our luggage!" However, I knew how easy the process was to move our luggage.
I told him he did not need to worry. I would do the packing, and bell services would handle the rest. He would not need to drag 12 bags to another resort.
Here's what you need to know to successfully move your luggage during a split stay where both resorts are Disney resorts. This will not work if you are moving offsite to onsite or vice versa.
Step #1: Keep your luggage organized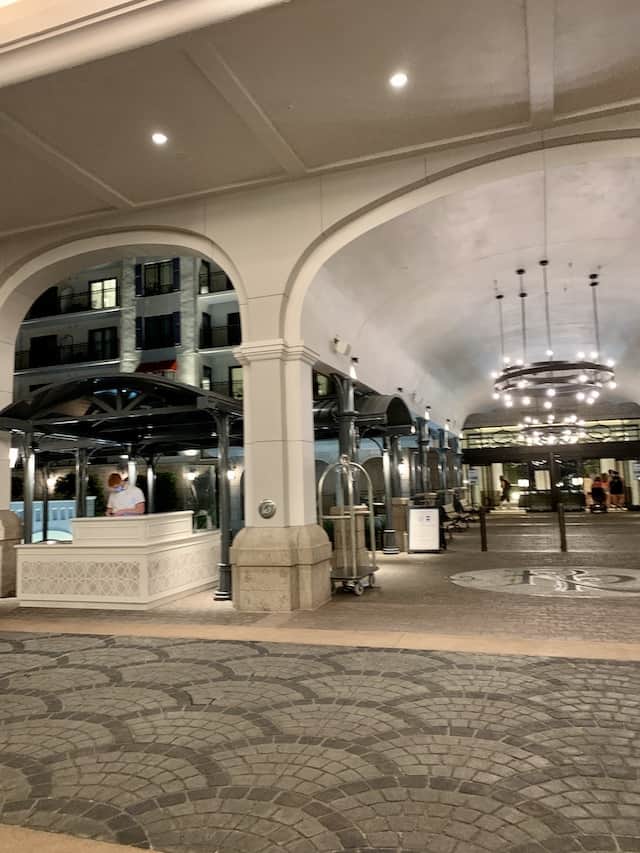 The first step in making sure your luggage is successfully transferred to your next resort is to keep it organized. Consider having specific suitcases set aside for certain days of your trip.
If you have your clothes all disorganized and thrown into whatever suitcase, it will be much harder to pack when it comes time to move resorts. However, if you know where everything is and where it needs to go, packing the day of your move becomes much less stressful.
For our Disney trips, I tend to pack each person's clothing in their own suitcase and then toiletries in another. When it's a solo trip, I don't worry about how I pack the clothes because it's all usually in one suitcase anyway.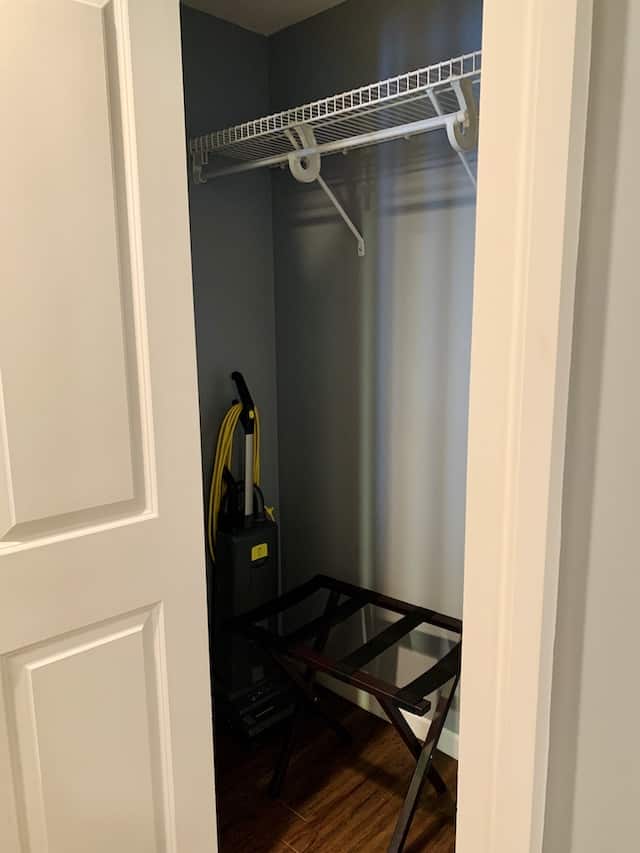 However, if there are more people traveling the suitcase situation can look much different. For a shorter split stay, I would recommend packing based on the date. If you will be spending a night or two in one resort and then several days in another I would recommend packing the first resort in one bag and then the rest in another.
If it's a more even split stay – the same amount of nights at each resort – I don't think it particularly matters. Just pack it all in as best as you can and know that repacking may be a little less organized.
After it's all packed, I recommend putting the bags all together. In some of the larger villas, there are even empty closets that you could store everything in. It's very convenient and definitely a perk to staying in a DVC villa.
Step #2: Contact bell services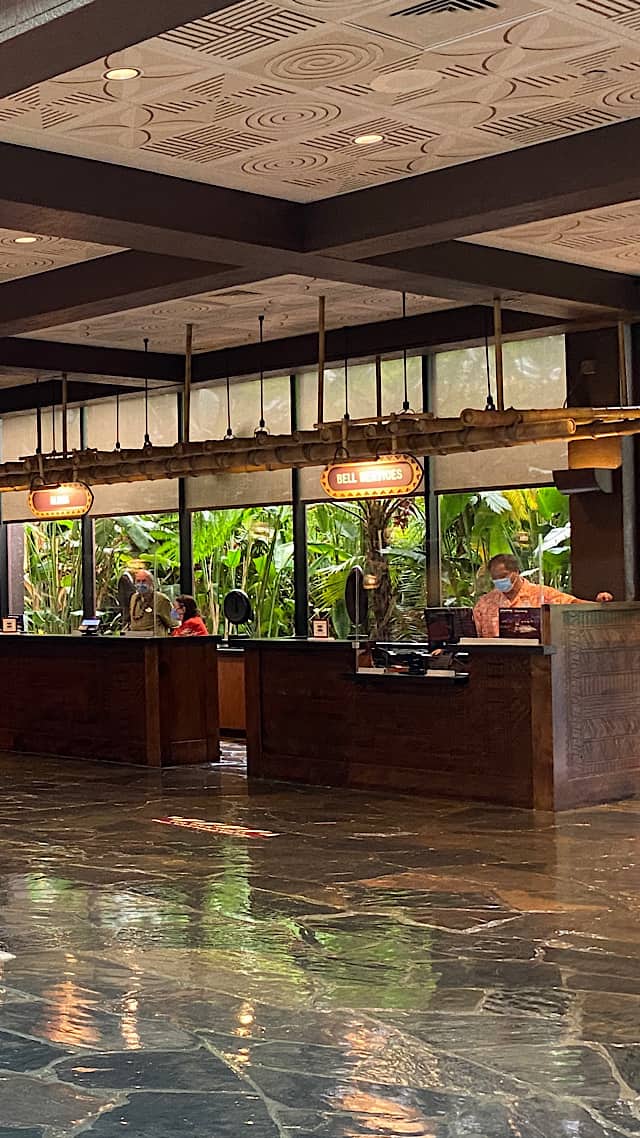 Once all of your luggage is ready to go, you have two options. The first is to move the luggage yourself via ride share or your own vehicle.
The second option is to use bell services and have them move it for you. To begin the process, you will use your resort phone and call bell services. They will ask how many bags they need to take and where the luggage is going to.
This is why it's important that step #1 happens! If you don't have your luggage ready to go and kept together you won't be able to tell them how many bags will be in their possession.
They will then come up with a luggage cart to load up all your bags. They confirm where the luggage is going and then will give you a ticket for you to give to the bell services desk at the next resort.
Pirate tip: Please tip your bellman! The standard is $1 – $2 per bag.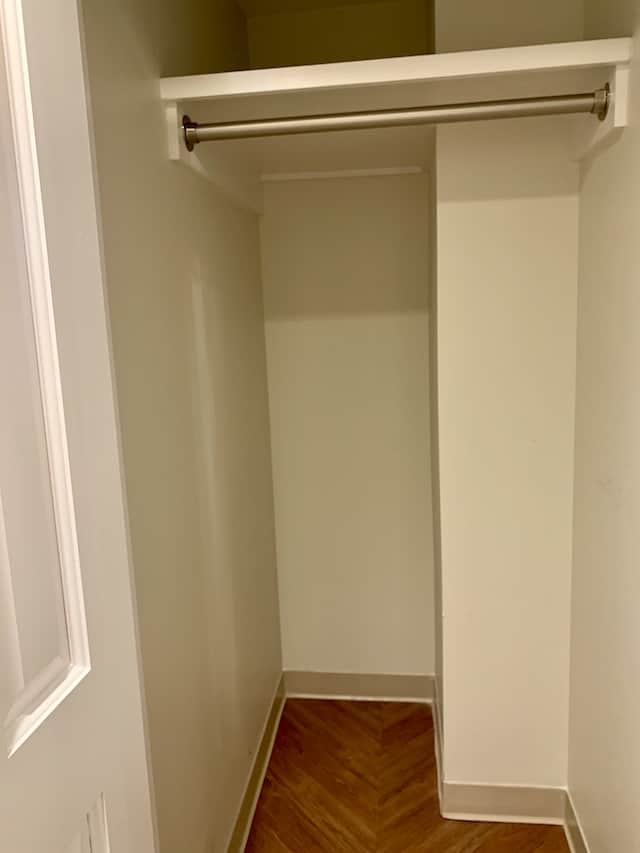 I do want to point out that this step is optional! You can take all your luggage down to the bell services desk yourself.
If you decide to take your bags down yourself, they will still give you a ticket for when you pick up your luggage at the next resort. I still tip because someone is still taking my luggage to another resort.
You can request – if your room is ready – that bell services at the next resort take your luggage straight to your room ahead of your arrival. They did this for us at Pop Century, but I have heard of some instances where they won't take it to your room ahead of time.
Step #3 Pick up your luggage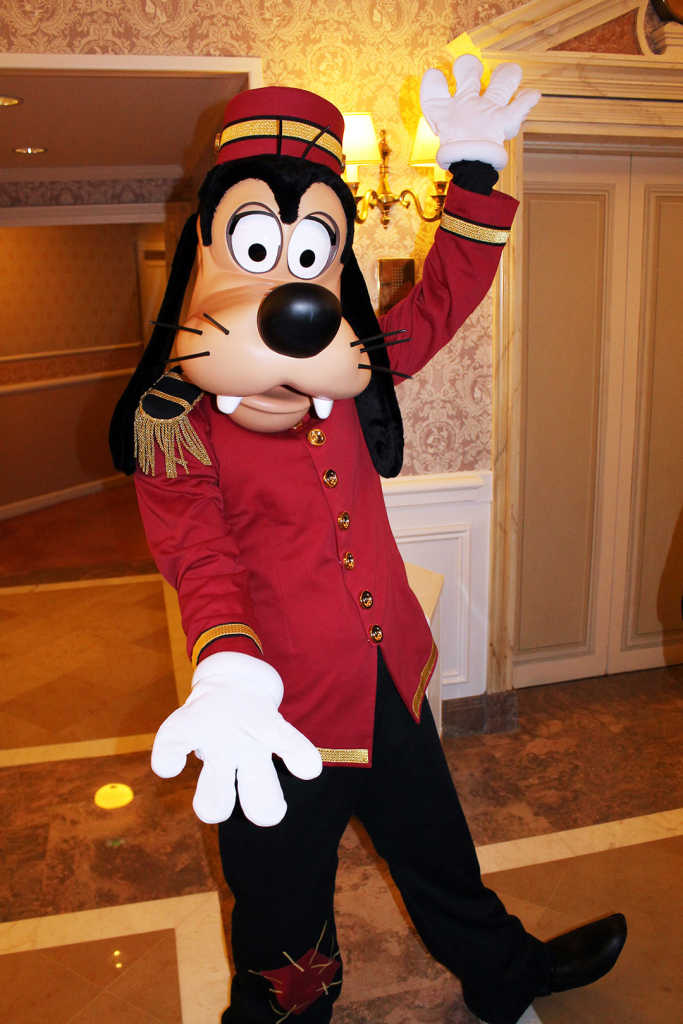 Once bell services has your luggage in their possession, you are free to go about your day! You can head to the parks, spend a few hours at the pool before you have to check out, or head to Disney Springs for some shopping and dining.
Pirate tip: Make sure you have everything you need for the day before packing!
Once you get to your next resort, one of two things will occur: your luggage is already in your room or you need to pick it up/have it delivered. If your luggage is already in your room, then great! You have successfully had your luggage moved during a split stay.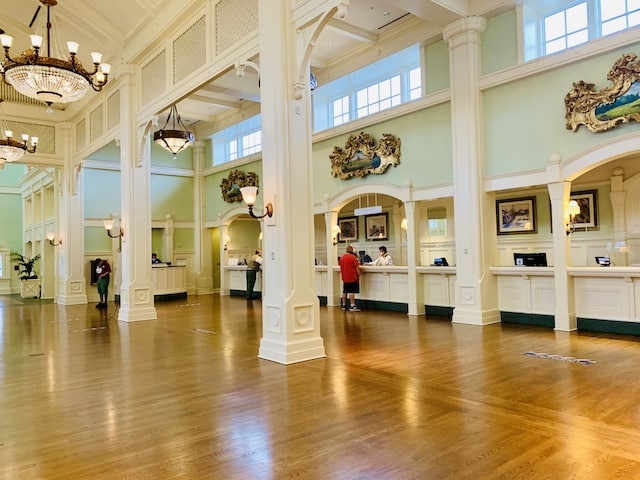 If not, you can stop by bell services and let them know you are there and ready to have your luggage delivered (as long as your room is ready). Additionally, you could head up to your room ahead of time and call bell services from there. Or, you can grab your luggage straight from bell services.
Shortly after, they will bring your luggage up to your room. They have always been very helpful about unloading the luggage off the cart and putting it where I ask.
Pirate tip: Be sure to tip again since someone else is handling your bags!
Congratulations, you have successfully moved your luggage during a split stay!
What if bags are missing?
Hopefully this will never happen to you, but if you notice a bag(s) is missing your first step is to contact bell services at the resort you moved to. It's possible it may have been left down in the bell services area or delivered to another room on accident.
If it's not there, the resort you moved from should be contacted. Bell services should help you with this since it was in their care.
If the bag cannot be located at either resort, a lost and found claim should be filed, and Disney should help make it right.
Overall, the process for moving your luggage is very simple. It's also very convenient and makes the idea of a split stay seem less scary.
Have you ever done a split stay before? What was your experience having your luggage moved? Share your experience with us on Facebook, or join our KtP Crew and continue the discussion.