2021 marks the 50th celebration for Walt Disney World's Magic Kingdom. We have heard a few announcements that plans are well under way for a magical celebration. Could Cinderella Castle receive another magical refurbishment for this celebration?
Recent Castle Refurbishment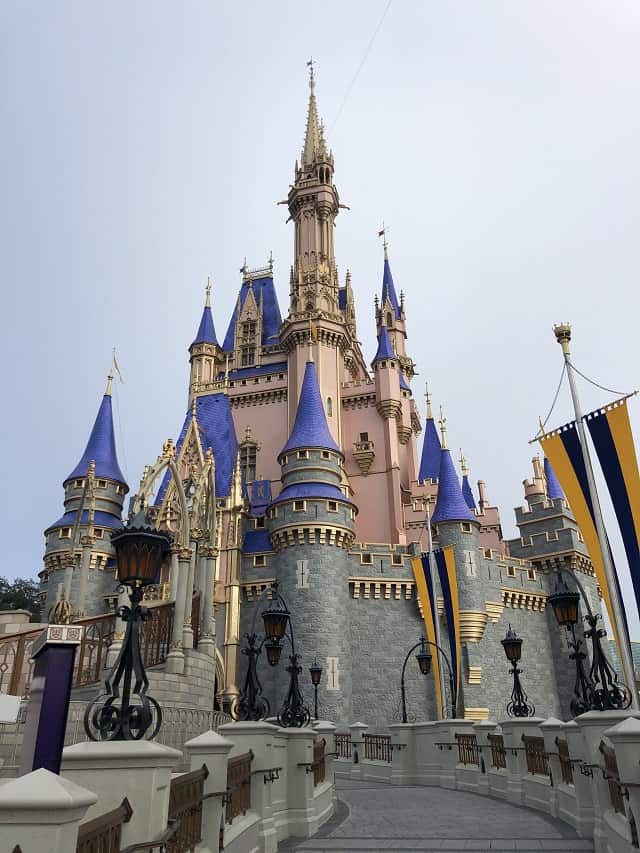 One of the most recent refurbishments for Magic Kingdom was the fresh, new look to Cinderella Castle. This refurbishment was met with very mixed emotions from Disney fans.
This past July, we were able get a close view of Cinderella Castle during this refurbishment and discovered that it was a big "Paint By Numbers" project. Although the unsightly cranes were less than picture-perfect, it was interesting to observe this refurbishment.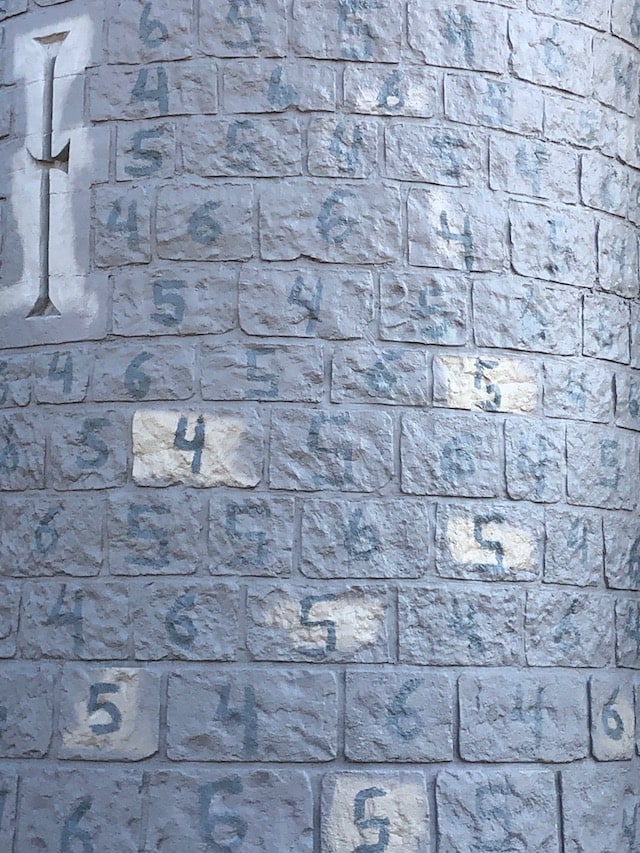 I think that the new colors on Cinderella Castle are more beautiful in person. Throughout the day as the light reflects on Cinderella Castle, the colors change and become more vibrant. You can even enjoy Cinderella Castle as the sun rises with this great new series.
This refurbishment for Cinderella Castle was announced in preparation for the 50th Anniversary celebration in 2021. Today, we learned that an additional refurbishment may also be in the works.
New Refurbishment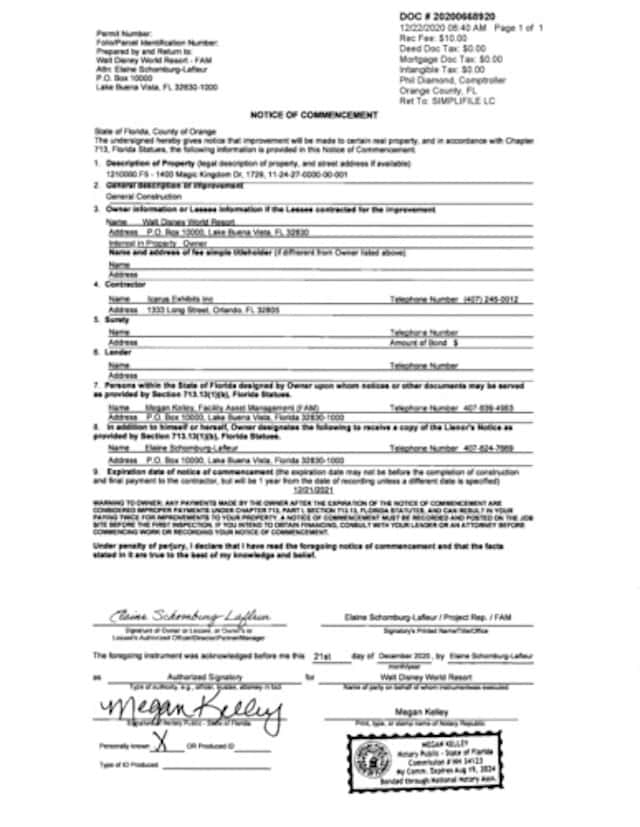 A permit was filed today to begin "General Construction" on Cinderella Castle. The contractor for this project is Icarus Exhibits Inc. Icarus Exhibits has a long history with Walt Disney World.
They have completed construction in Hollywood Studios with Star Wars: Galaxy's Edge. Currently they are also working in EPCOT for Guardians of the Galaxy: Cosmic Rewind.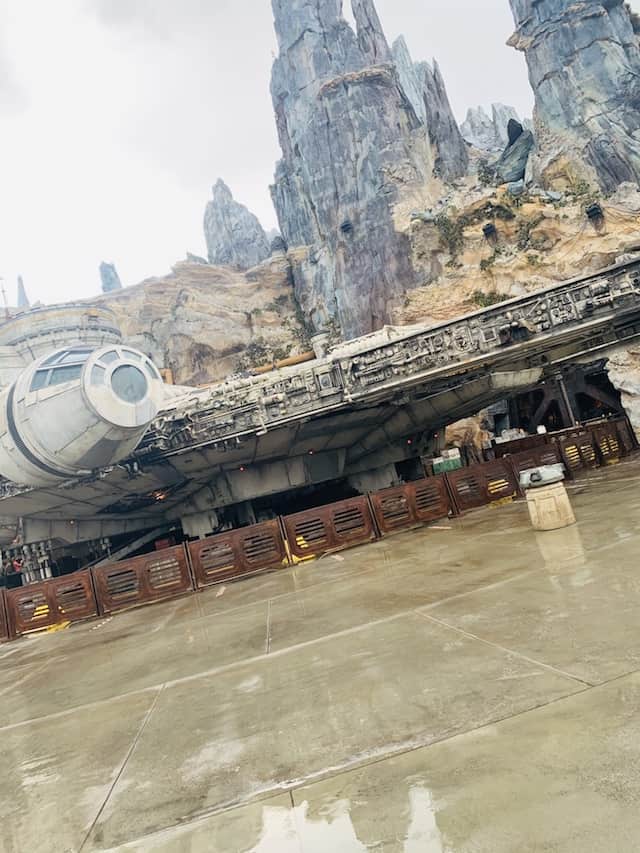 At this time, Disney has not announced what this "General Construction" may look like. I think many of us cringe when we hear that a further refurbishment may be made to the iconic Cinderella Castle.
a "General Construction" permit was filed for Cinderella Castle. Disney has not yet announced a formal refurbishment plan.
Past Refurbishemnts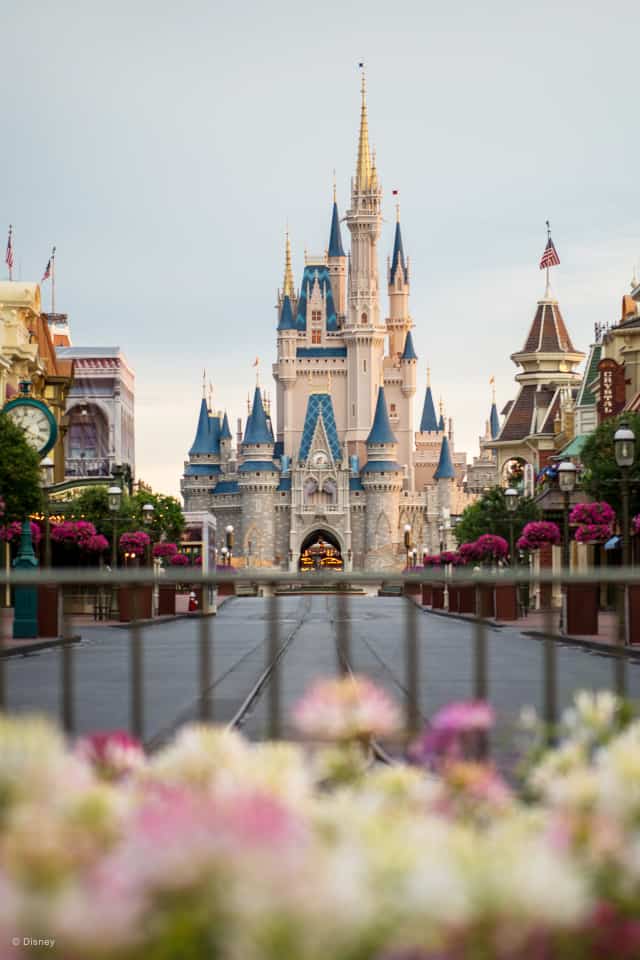 Many of us still remember the birthday cake overlay for the 25th anniversary in 1996. Also let's not forget about the "interesting" overlay to Cinderella Castle with the opening of Stitch's Great Escape in 2004.
Guests were greeted with a large inflatable Stitch before entering Magic Kingdom. As they strolled down Main Street they saw that Cinderella Castle appeared to be covered in toilet paper.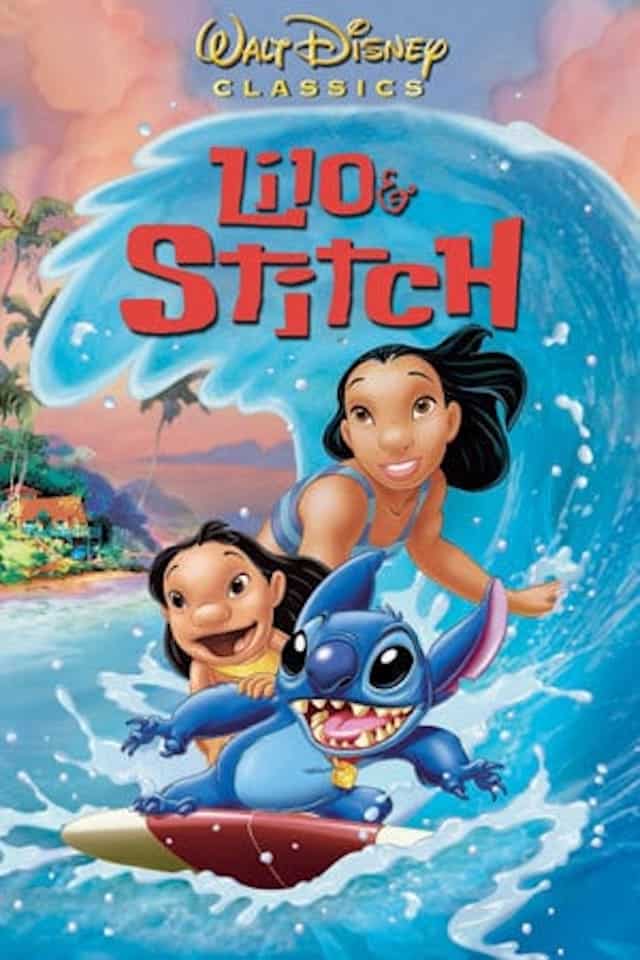 As you can guess, this was welcomed with very mixed reviews. We are hoping that whatever "General Construction" may be planned that it will be more positive than the aforementioned overlays.
Although with the toilet paper shortage of 2020 and Stitch being featured in the 2021 monthly series merchandise, maybe Stitch will make a grand debut once again. We are really hoping that a bit more imagineering went into this refurbishment. We will keep you updated as more information is released for this "General Construction."
What do you think may be included with this "General Construction"? Did you see the birthday cake castle or the Stitch overlay? Do you have plans to visit Magic Kingdom for the 50th anniversary? Share you thoughts with us on our Facebook Page.