Disneyland fans continue to wait to hear the magical news of when the Disneyland may reopen. Although we do not yet have a proposed reopening date for the Disney Parks, Disneyland fans have an opportunity to purchase new commemorative items for Disneyland's 65th Anniversary.
Disneyland's Closure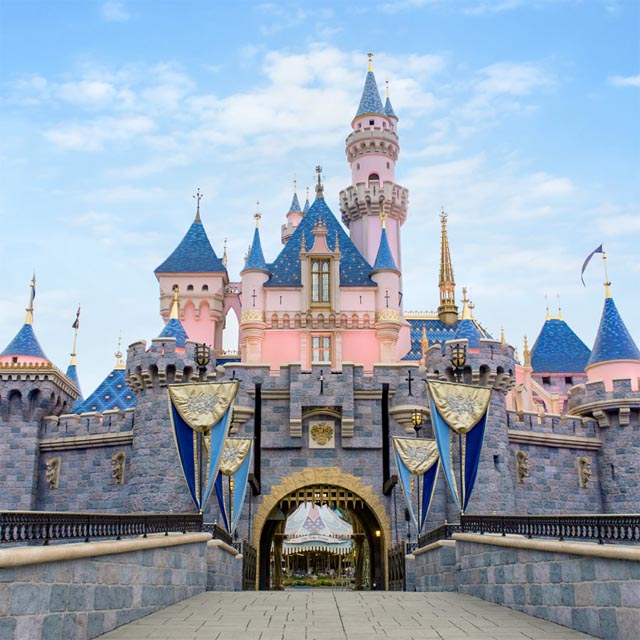 We shared with you that Disneyland first proposed to reopen their magical gates on July 17, 2020 which would be the 65th anniversary of Disneyland's grand opening back on July 17, 1955. Unfortunately, this great news was short lived. Disneyland and California Adventure remains closed indefinitely.
This past weekend, California removed Orange County from the state's COVID-19 watch list. Disneyland has still not proposed a reopening date. As Disney fans we are hopeful that this may lead to their reopening in the near future.
Disneyland's 65th Anniversary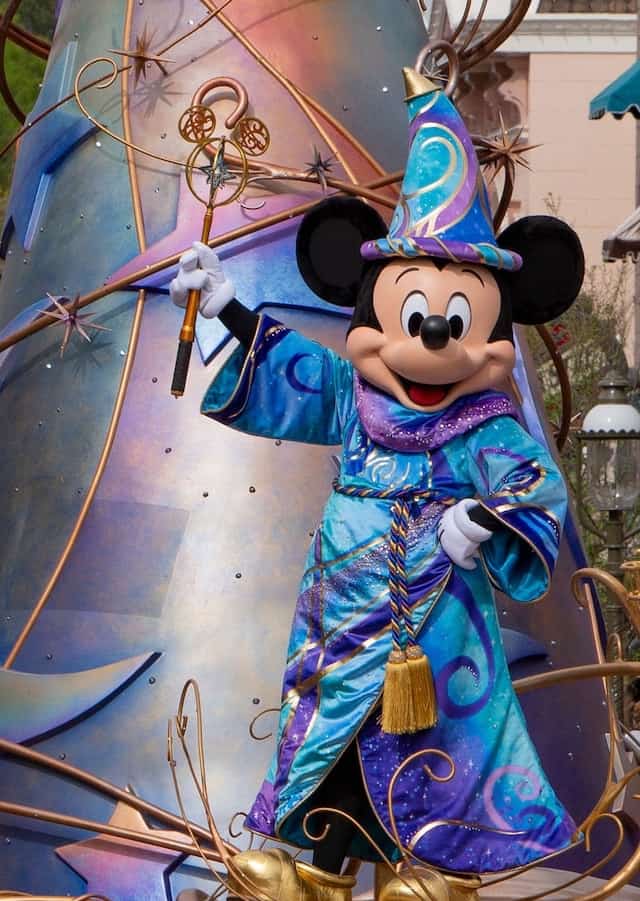 Even though Disneyland remains closed, special 65th Anniversary merchandise were made available to celebrate this milestone. Check out the previously released 65th Anniversary products HERE.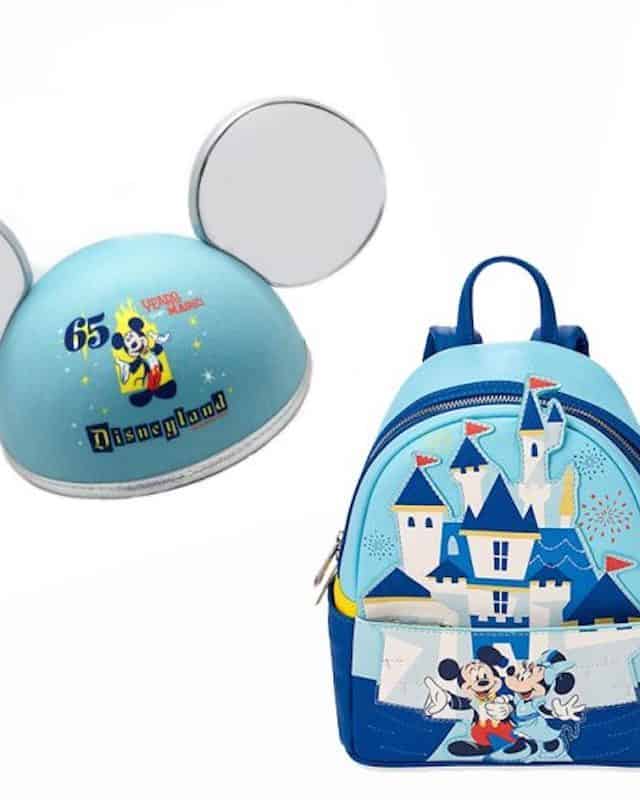 Today we learned that Disneyland will now offer commemorative collector pins for a few of Disneyland's classic attractions. These pins will be limited to 2,000 pins for each design. Each pin will cost $17.99 (plus tax).
Check out this 65th Anniversary Autopia limited edition pin featuring our favorite pal, Goofy. Autopia is one of the few remaining attractions from Disneyland's opening day. This is a great pin to remember this classic attraction.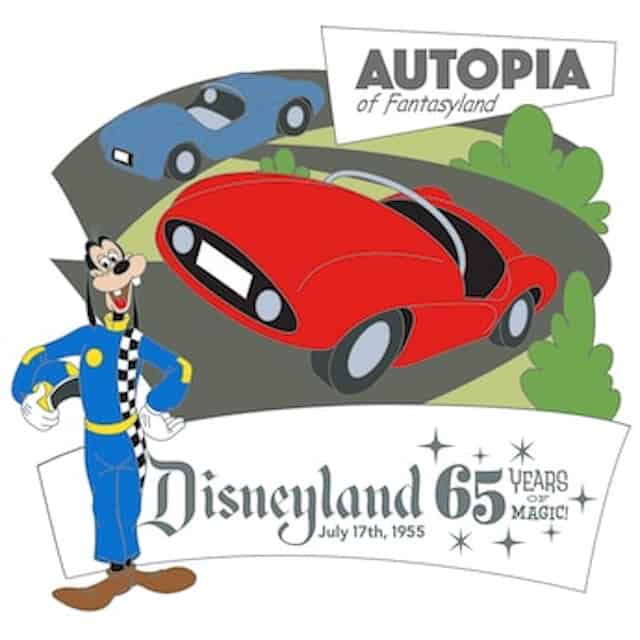 Next we find Donald making sure everything is in great shape for the Disneyland Railroad. Walt Disney loved trains and even shared that in his vision for Disneyland that "it should be surrounded by a train." You can read all about the history of the Disneyland train HERE.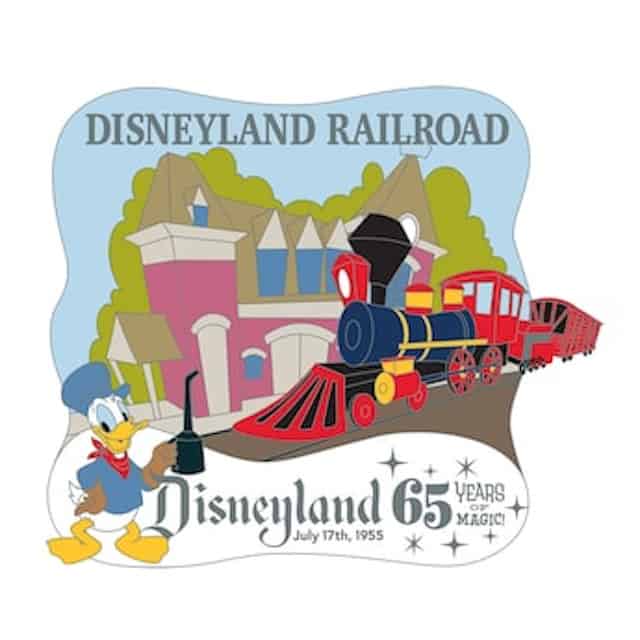 You can celebrate the "Back Side of Water" and all of the great "Dad-jokes" from another great Disneyland attraction, the Jungle Cruise. Our family absolutely loves this attraction and this pin is so cute.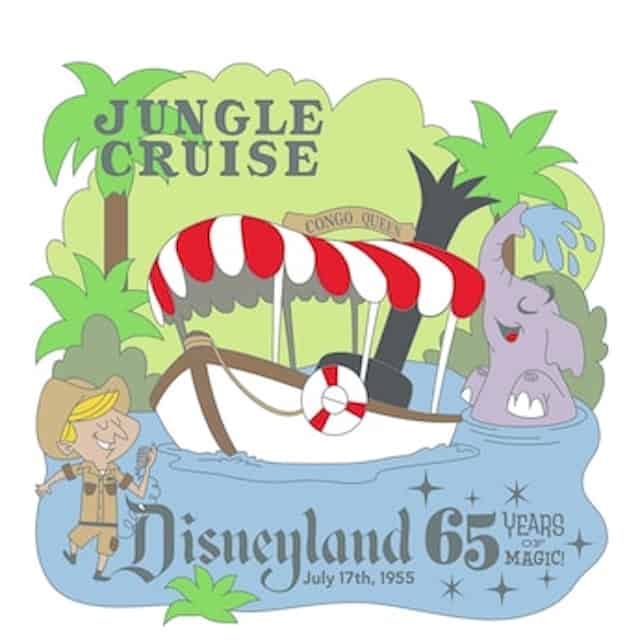 Our final pin is honoring King Arthur Carrousel. So many magical memories have been made on this attraction. We were even able to see this classic attraction in the film, Saving Mr. Banks. Tom Hanks portrayed Walt Disney as he invited P.L. Travers (author of Mary Poppins) to ride the King Arthur Carrousel.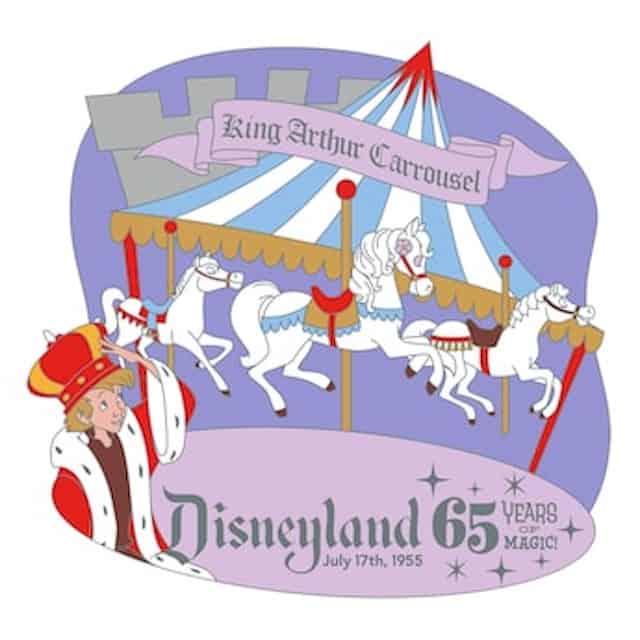 Product Reservation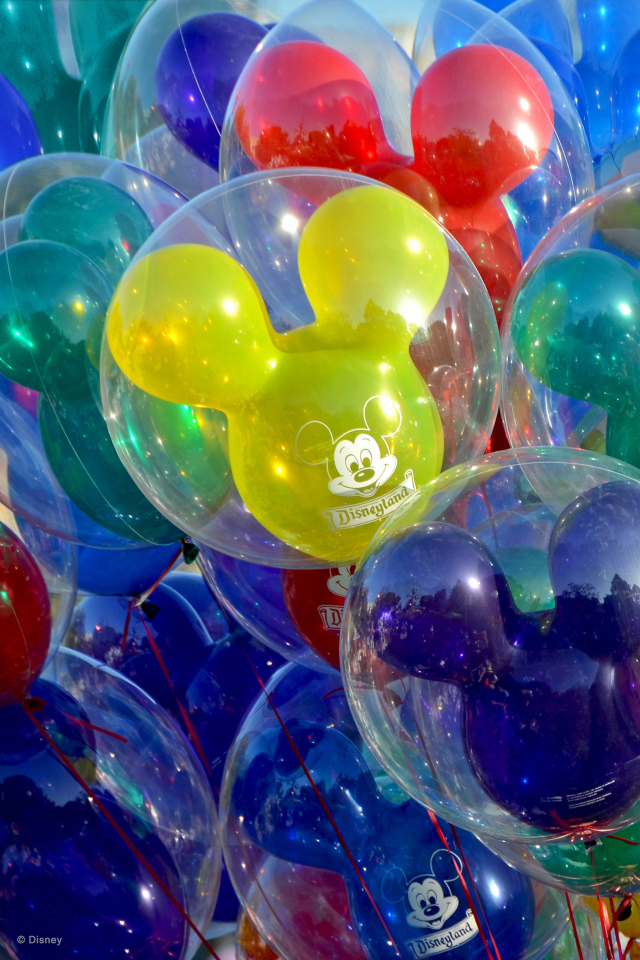 Guests wishing to purchase a 65th Anniversary special edition pin will need to make a reservation in order to purchase them. Select shopping windows will be available for Guests to purchase these pins and possibly additional commemorative merchandise.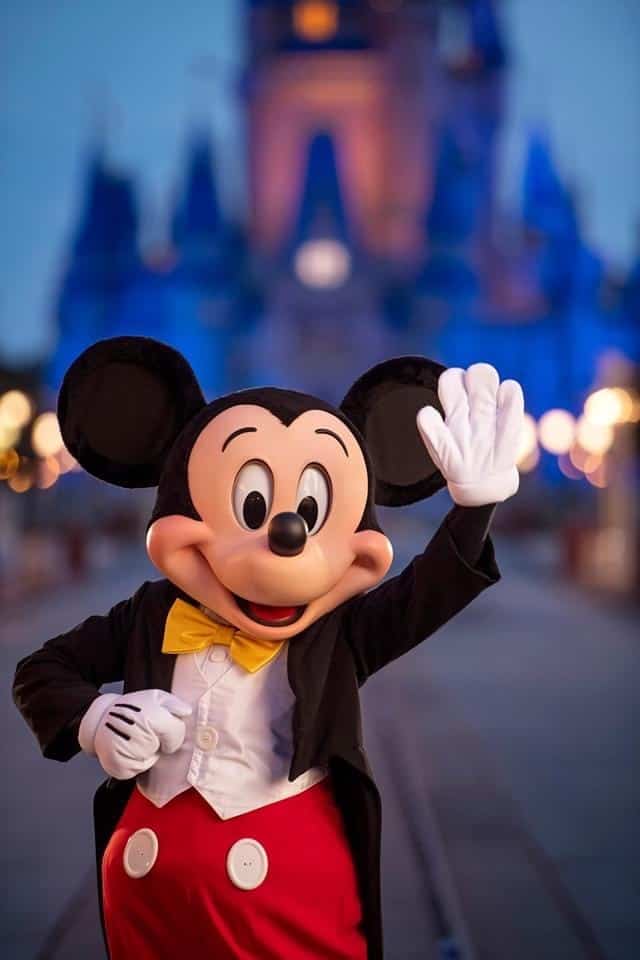 Once a Guest receives a shopping window, they will visit the former ESPN Zone in the Downtown Disney District to purchase these commemorative items. Reservations windows will be available for August 31st, September 1st, and September 2nd. Guests may purchase a limit of 2 pins for each design during their shopping window.
A reservation is needed in order to purchase these pins. Reservations will be available August 31st – September 2nd.
To make a reservation, Guests must enter a valid credit card. If a Guest fails to arrive for the their designated shopping window then they will be charged a $10 cancellation fee. To avoid a cancellation fee, Guests must cancel at least 24 hours prior to their shopping window. Visit the Disneyland website for further information.
Do you hope hope to purchase one of these 65th Anniversary commemorative pins? Which is your favorite? Share your thoughts with us on our Facebook Page.