Walt Disney was a visionary who had a dream to build a place where both children and parents could experience a theme park together. That simple dream grew into a beautiful land and Disneyland opened 65 years ago on July 17, 1955. Today we will look at one of Walt Disney's favorite attractions in the Disneyland Park that debuted in exactly 65 years ago today.
"It All Started With A Mouse"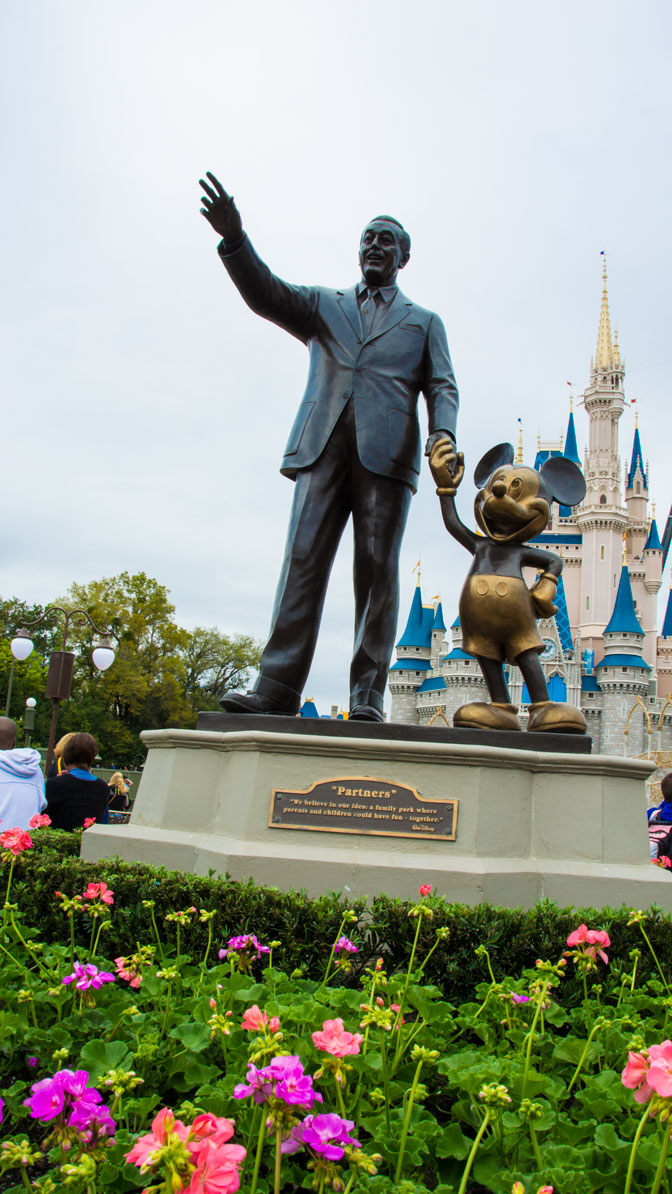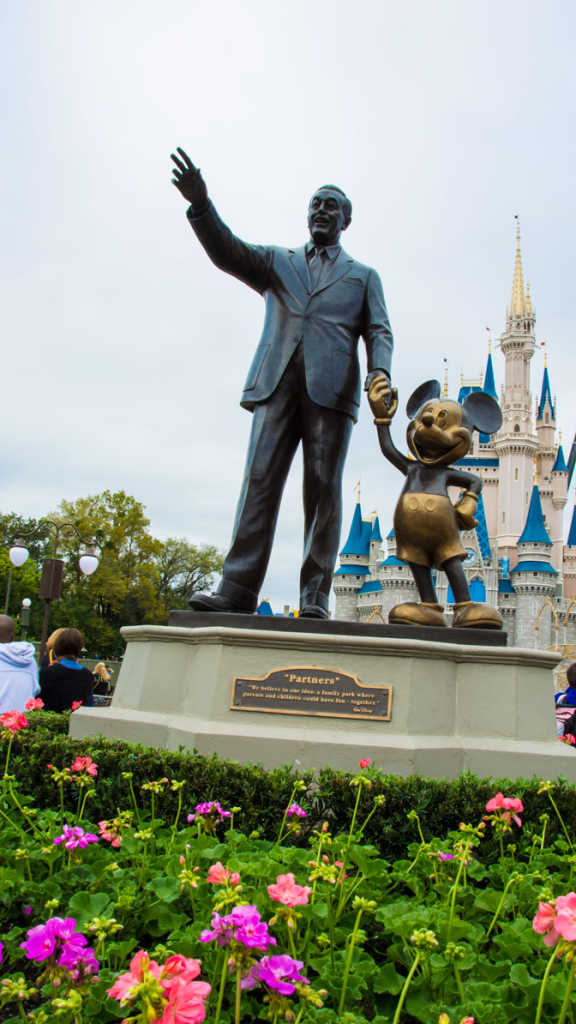 One of my favorite quote from Walt Disney is, "I only hope we never lose sight of one thing- that it was all started by a mouse." It is true that the creation of Mickey Mouse was a turning point for Walt Disney and Walt Disney Studios.
What is interesting is that Walt's inspiration for Mickey Mouse came to him as he road aboard a train from Manhattan to Hollywood. Another quote that Walt Disney is known for is, "In one way or another, I have always loved trains."
"In One way or another, I have always loved trains."

Walt Disney
Dream of Disneyland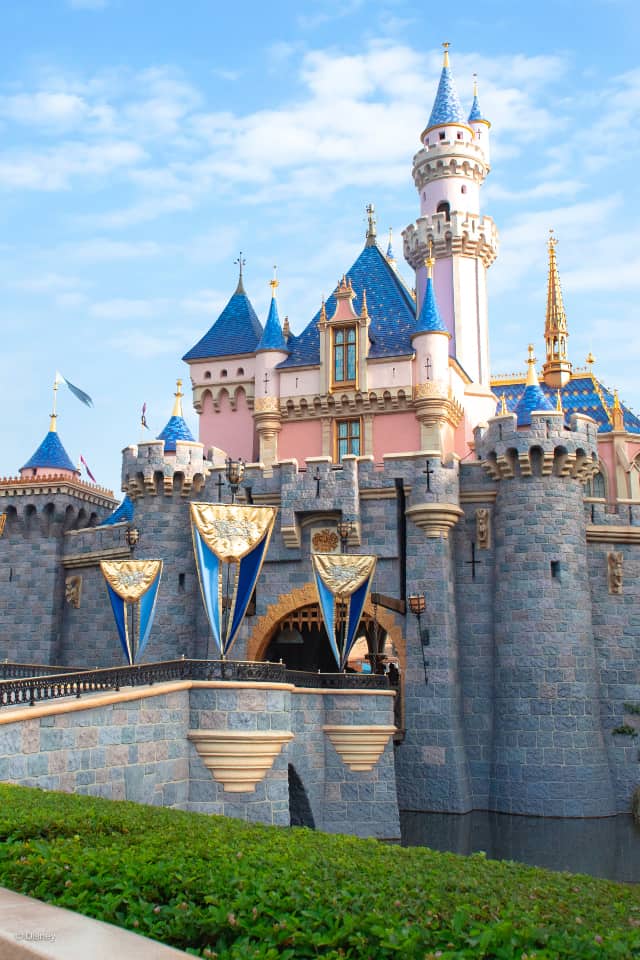 I love hearing how Walt Disney first had a dream for Disneyland. It started as he took his young girls out on Saturdays for what he called "Daddy's Day."
He shared, "I'd take them to the merry-go-round and different places and as I'd sit while they rode the merry-go-round. I felt that there should be something built where parents and children could have fun together. "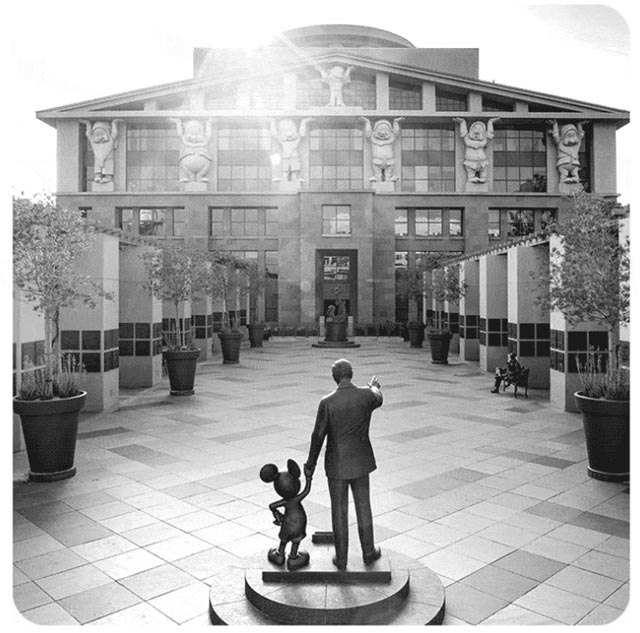 Walt Disney's original plan was to create a small park named "Mickey Mouse Park." This park would be small and it would be near the Walt Disney's studios.
He shared his idea for the "Mickey Mouse Park" with a friend and shared, "I just want it to look like nothing else in the world…and it should be surrounded by a train."
"I just want it to look like noting else in the world…and it should be surrounded by a train."

Walt Disney

Love for Trains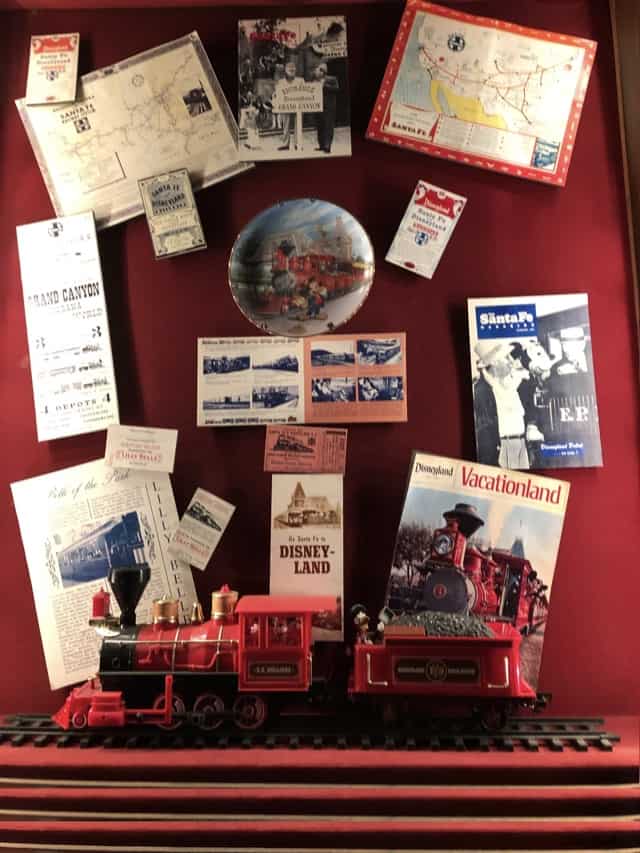 Walt Disney was known for having a Lionel train set running in his office.
In 1940, his hobby became even bigger when he hired Roger E. Broggie, from the Studio's machine shop, to create a miniature railroad for Disney's backyard. This railroad allowed Disney himself to ride on as the conductor and to take his family and friends for rides around his backyard.
Disneyland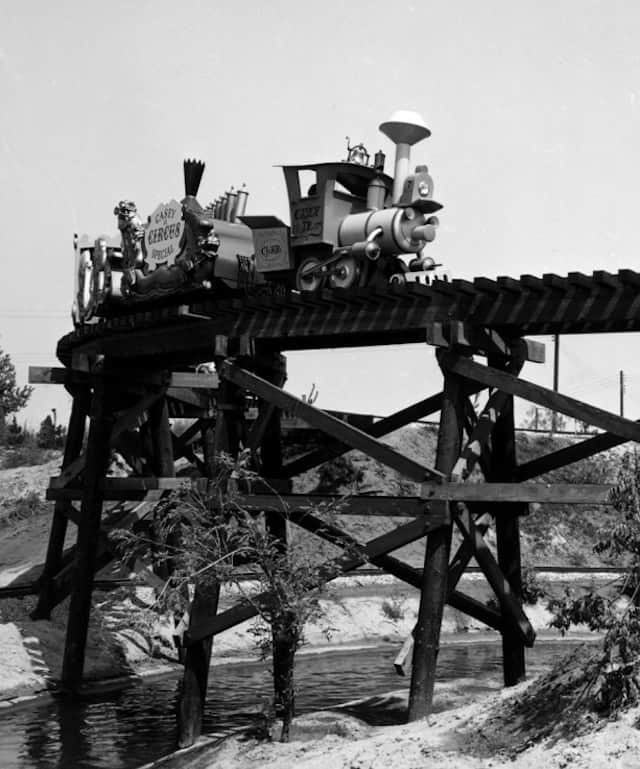 Walt was such a visionary that a small "Mickey Mouse Park" was taken over by a bigger dream for a theme park for the whole family.
Disneyland opened on July 17, 1955 and 14 days later Casey Junior came steaming down the tracks. Casey Junior was of course a replica of the famous train featured in the 1941 animated classic Dumbo.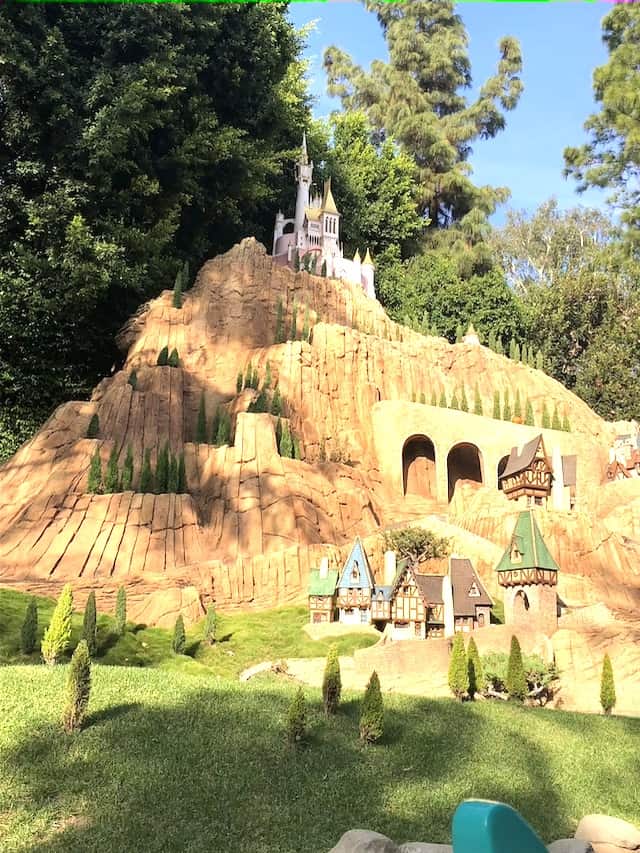 Guests in 1955 could choose to ride in many of Casey Jr.'s vibrant train cars, but unfortunately there was not much scenery during the ride.
In 1956, Disneyland opened the Storybook Land Canal Boats that featured miniature scenes from Disney's favorite fairy tales. Guests could enjoy these beautiful miniature scenes from either the Storybook Land Canal Boats or from riding in Casey Junior.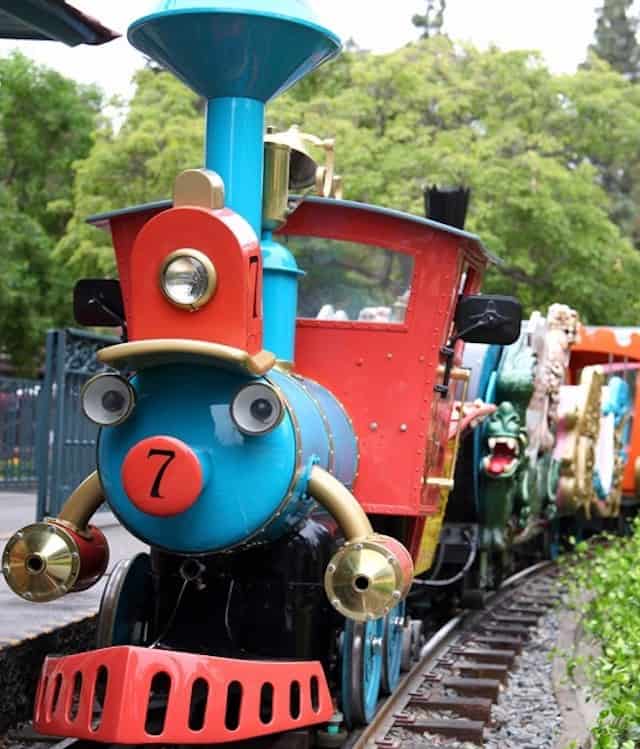 Casey Junior has remained unchanged with the single addition of a ringmaster's narration back in 1983. Guests riding aboard the Casey Junior can even hear the famous "I think I can, I think I can" as Casey Junior chugs back into the station.
Walt Disney was truly a visionary, and I am so thankful that the Disney Parks continued to be a place for the whole family to experience the magic of Disney.
Have you ridden aboard the Casey Junior or any of Disney's famous locomotives during past Disney trips? Share your memories and photos with us on our Facebook Page.