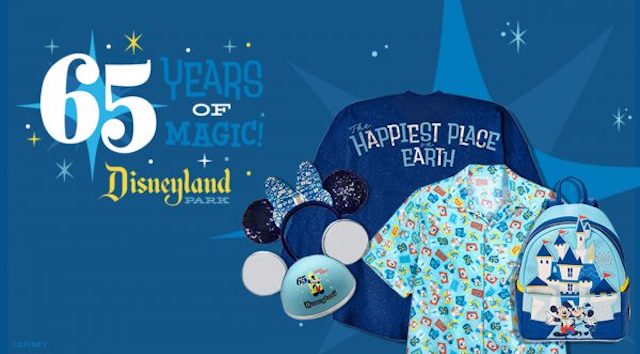 "To all who come to this happy place; welcome. Disneyland is your land." These magical words were spoken by Walt Disney at the opening of Disneyland in 1955. Next week "The Happiest Place on Earth" celebrates 65 magical years and we can't wait to share all of the special merchandise that will be available for this great anniversary.
Disneyland Delayed Reopening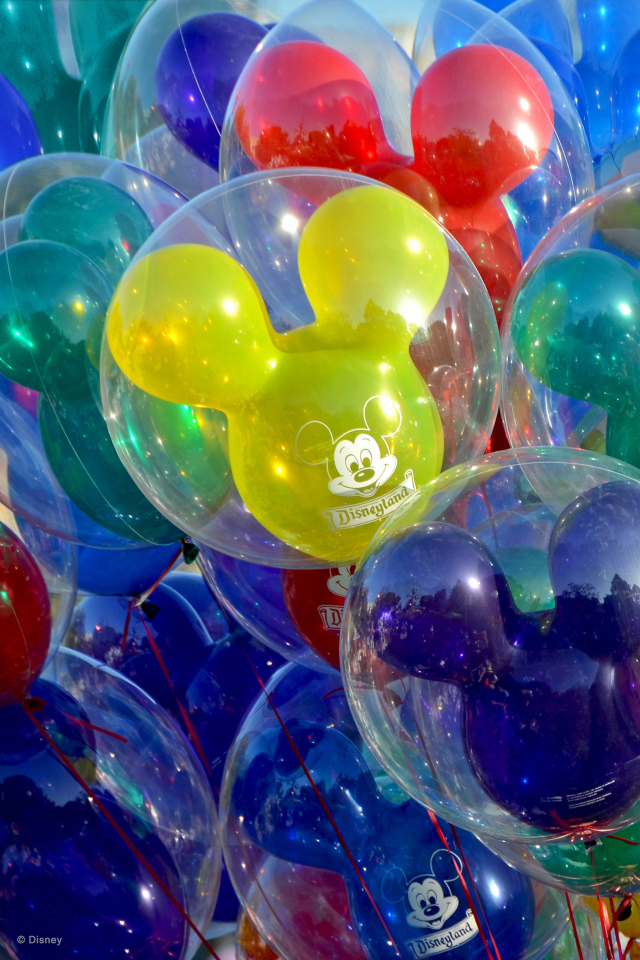 We were so excited to share that Disneyland planned to reopen their magical gates on July 17th for their 65th anniversary. Unfortunately, that reopening has been delayed without a new reopening date set. In true Disney fashion, we can still celebrate the Disney Park that started it all with special event merchandise.
Apparel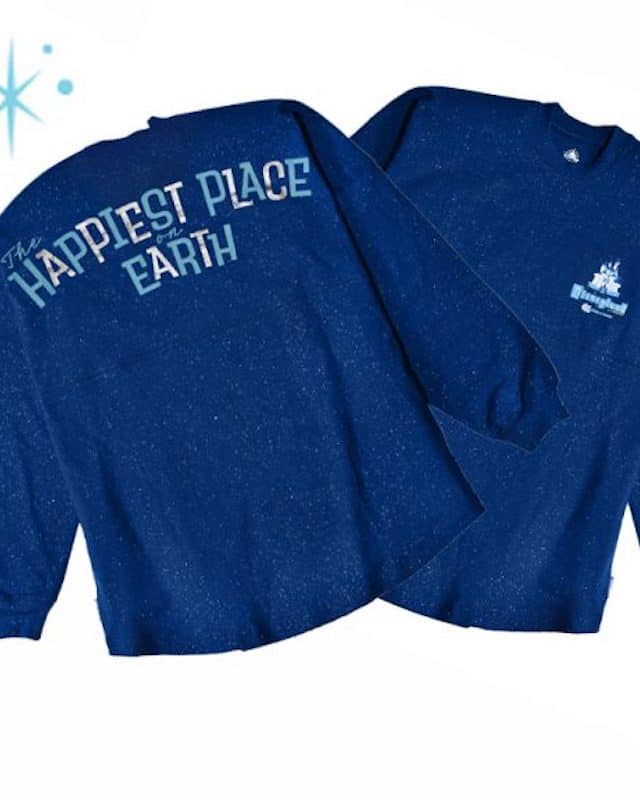 I absolutely love the Disney spirit jerseys and this spirit jersey is one that I would love to add to my collection. The front has a small Sleeping Beauty castle with the Disneyland logo and the back has the famous tagline, "The Happiest Place on Earth." Available for $69.99 (limit 10 of each size.)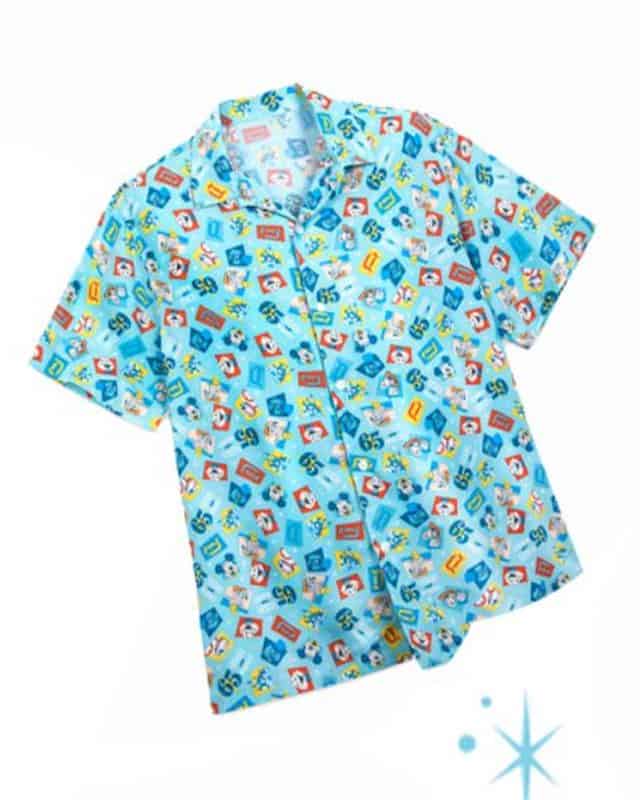 Also available is this button down camp shirt. You could keep your cool in the Disney Parks with this shirt featuring the number 65 for the 65th anniversary, Mickey Mouse, and classic Disney logos. Available for $64.99.
Everybody Get Your Ears On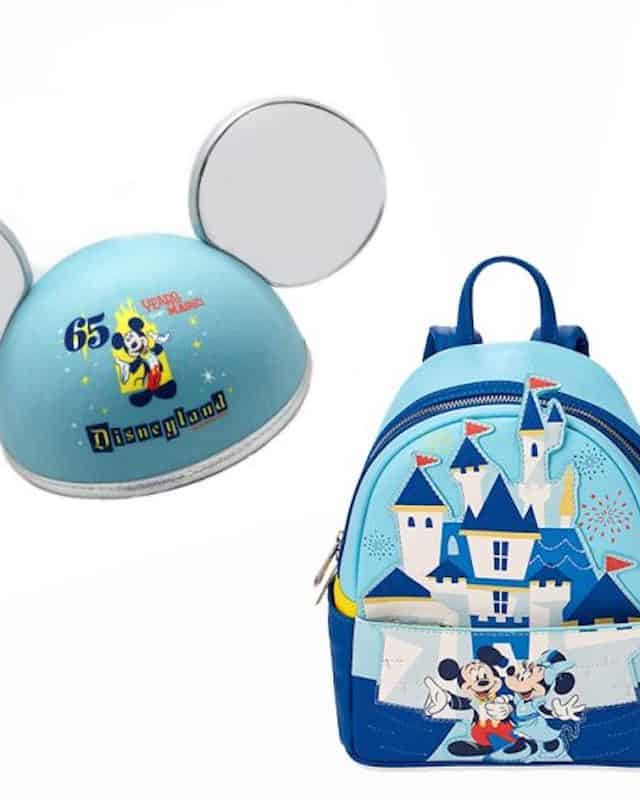 You can't celebrate such a special occasion without a new set of Mickey ears. These ears are perfection with Mickey Mouse standing in front of Sleeping Beauty Castle with "65 Years of Magic" printed off the front and "The Happiest Place on Earth" embroidered on the back. These will be available for $24.99 (limit of 2.) Also check out this Loungefly backpack to celebrate this event. I personally love the fireworks in the background. This backpack is $80 with a limit of 2.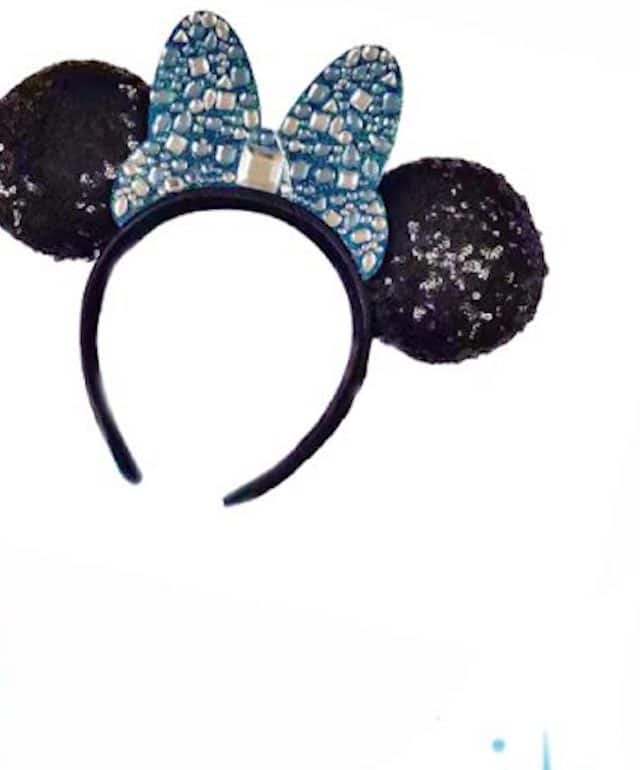 Minnie Mouse is also ready to celebrate with these beautiful ears. These would be absolutely gorgeous for a picture in front of Sleeping Beauty Castle once Disneyland reopens. The Minnie Mouse ears are $29.99 with a limit of 10.
Trading Pins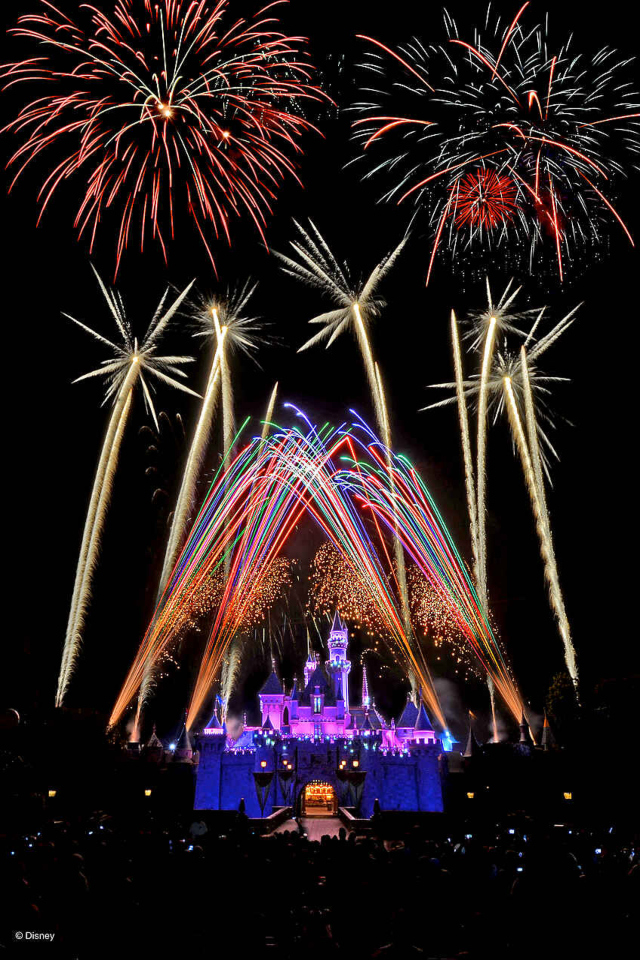 Trading pins will also be available. Many have already shared images of this Disneyland Park map pin, and I must admit that I am in love with it. I love the lay out of the lands and the commemorative 65 Years of Magic displayed on the bottom. This a jumbo pin and will be $109.99 (limit of 2.)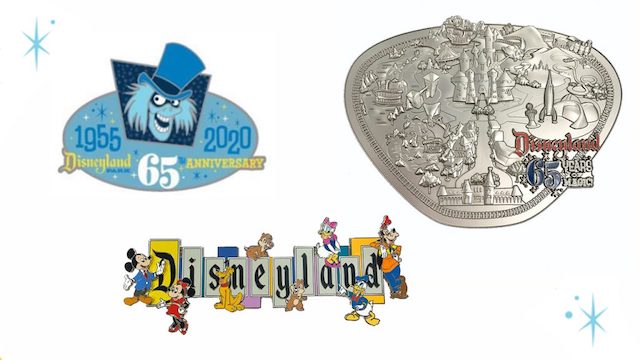 The Disneyland sign with Mickey and his pals is also so much fun. Doesn't Mickey look adorable in his little suit? Perhaps this is a nod to Mickey's favorite pal, Walt Disney. This marque sign is a Jumbo pin and will be $59.99 (limit of 2.) Many Disney fans will love the pin featuring one of the hitchhiking ghosts from the Haunted Mansion for $17.99 (limit of 2.) So many fun accessories to remember this great park.
Annual Passholder Exclusive Merchandise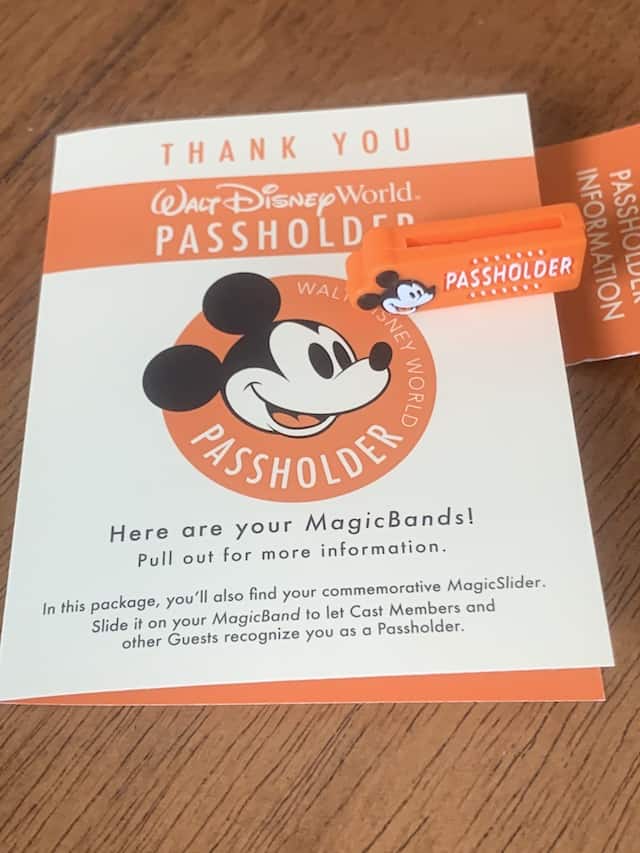 Annual Passholders will also receive exclusive access to great commemorative merchandise. Check out the adorable Wishable of the Abominable Snowman from the Matterhorn Bobsleds attraction. 2 signature pins featuring Mickey & Minnie and Mr. Toad. There are also 2 tee shirts in this annual Passholder collection that are simply perfect to remember Walt Disney's vision for Disneyland 65 years ago.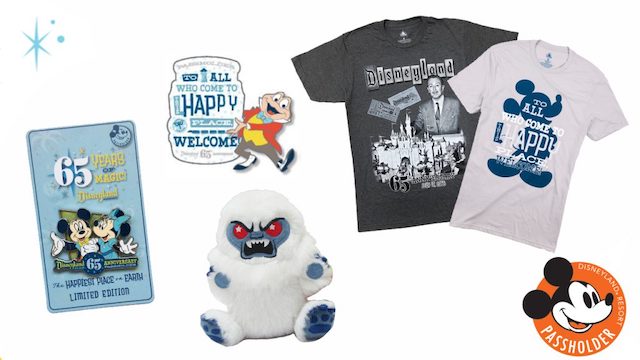 Lithographs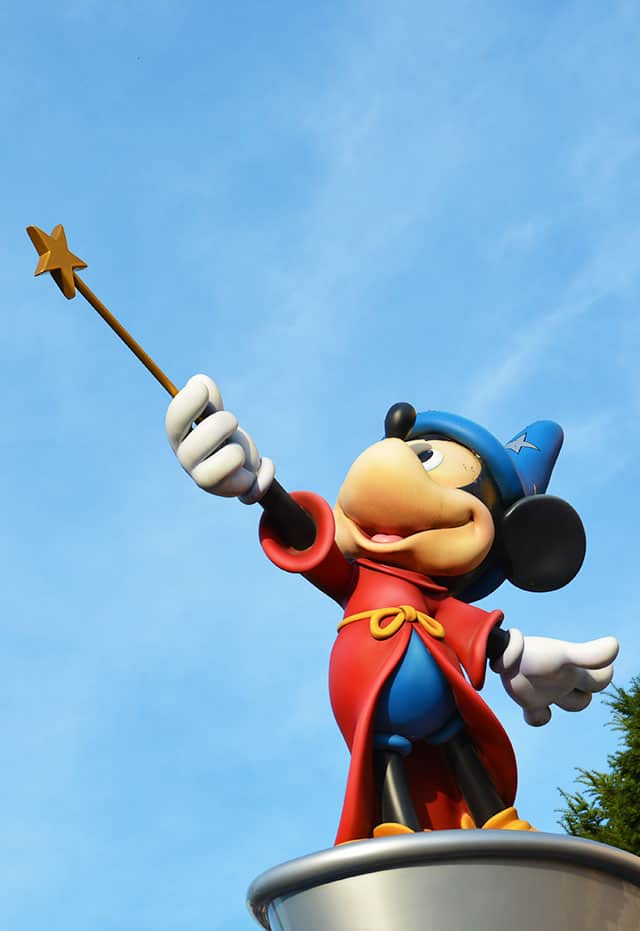 Lastly, there will be a lithograph collection available that will add a bit of magic to any home or to keep as collector's piece. Featured are Mickey and Minnie, some of our favorite Disneyland attractions, and a few of our favorite Disney pals.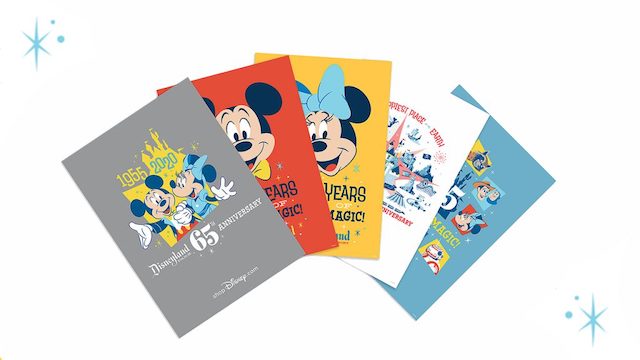 Merchandise Available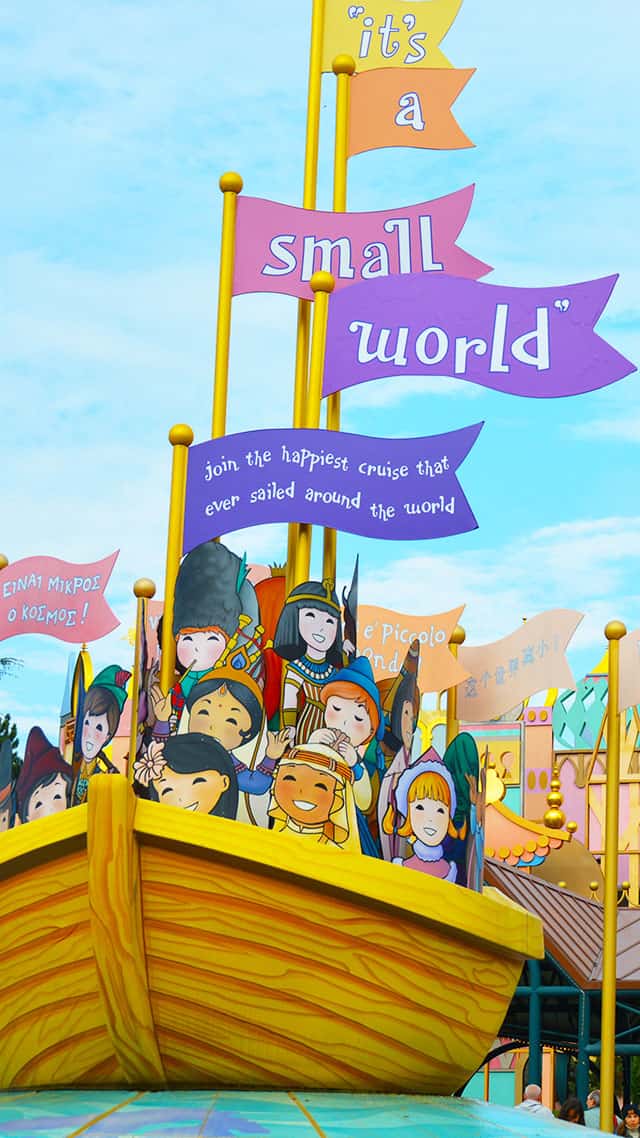 Update: These items were made available for purchase at the Downtown Disney Disney Store on their reopening on July 9, 2020. These items will also be available HERE on July 14th at 10:00am (Pacific Time) while supplies last. You will have the option to pickup your items at the Downtown Disney District from July 23-27 or have them shipped to your home. More great merchandise to celebrate Disneyland's 65th anniversary will be available on ShopDisney on July 17th. We will share these products with you when they are made available.
products available for purchase on July 14th at 10 am (pacific time)
Which is your favorite item to commemorate the 65th anniversary? Do you have any favorite memories from visiting Disneyland? Share your thoughts with us on our Facebook Page.