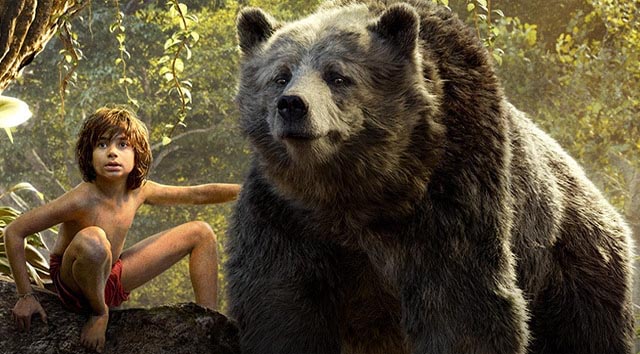 Disney+ is still bringing us new content to enjoy during the pandemic, and I'm excited to share with you that four new movies will be arriving to the streaming service! Even better: these movies will be entering our living rooms much earlier than expected!
Disney+ has been a welcome distraction for my family during this time at home. The streaming service has provided my family many movie nights and ways to keep the kids busy while I, Monica, work.
While the country begins to reopen after almost 3 months at home, we still have an undefined amount of time before things return to normal. Or maybe even a new normal, whatever that means.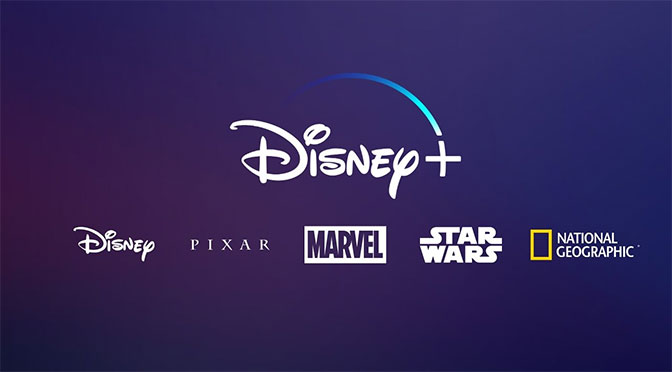 So Disney is still bringing fresh new content to our screens! I'm here for it.
The following are four films that are set to stream this summer! Some of these are coming YEARS before their original date!
Beauty and the Beast Live Action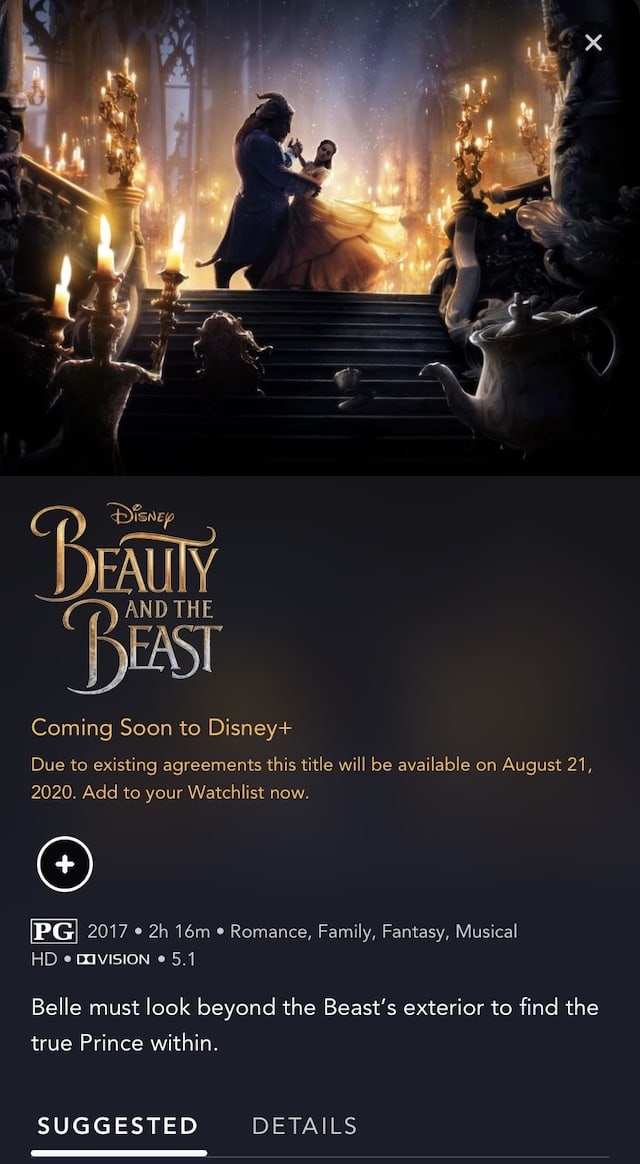 The live action version of Beauty and the Beast will be available on August 21. I absolutely love this live action remake!
Belle must look beyond the Beast's exterior to find the true Prince within.
It was recently announced that we would get a Disney+ prequel to the live action! More details can be found HERE.
Alice Through the Looking Glass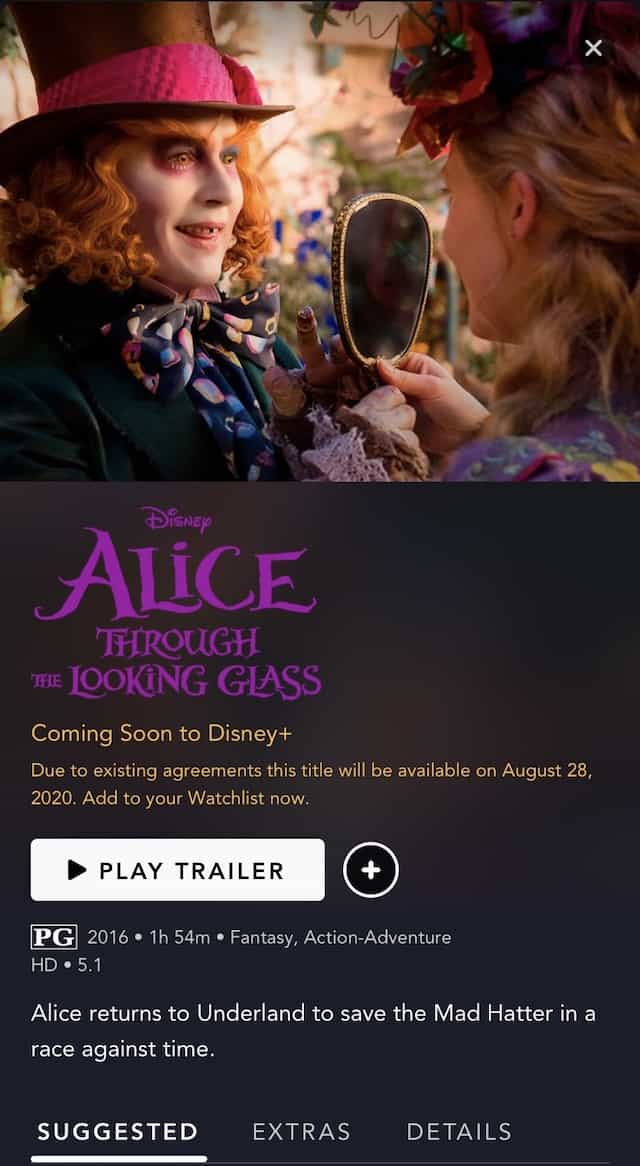 You can expect to see Alice Through the Looking Glass on Disney+ on August 28.
Alice returns to the Underland to save the Mad Hatter in a race against time.
I haven't see this one yet. I'm still not sure how I feel about the live action Alice in Wonderland remakes/sequels. I do love Johnny Depp in these types of roles though!
Pirates of the Caribbean: Dead Men Tell No Tales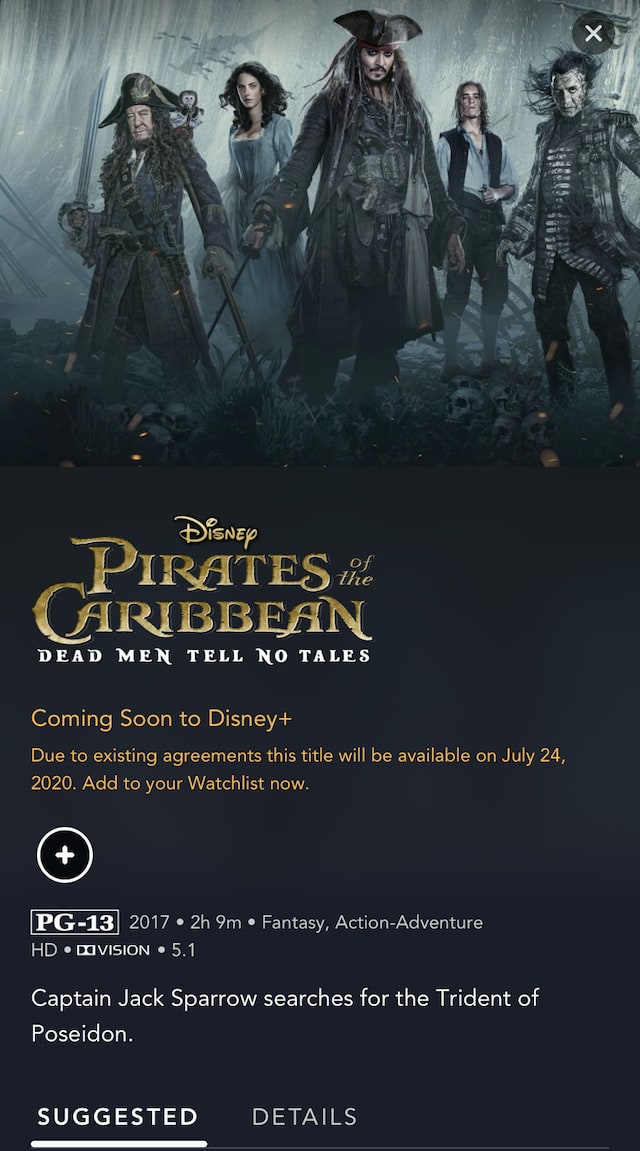 Speaking of Johnny Depp, the fifth installment of Pirates of the Caribbean will be available on July 24!
I do love Johnny Depp in this role, too. Actually, I just love Johnny Depp.
Captain Jack Sparrow is back in Dead Men Tell No Tales and searching for the Trident of Poseidon.
The Jungle Book Live Action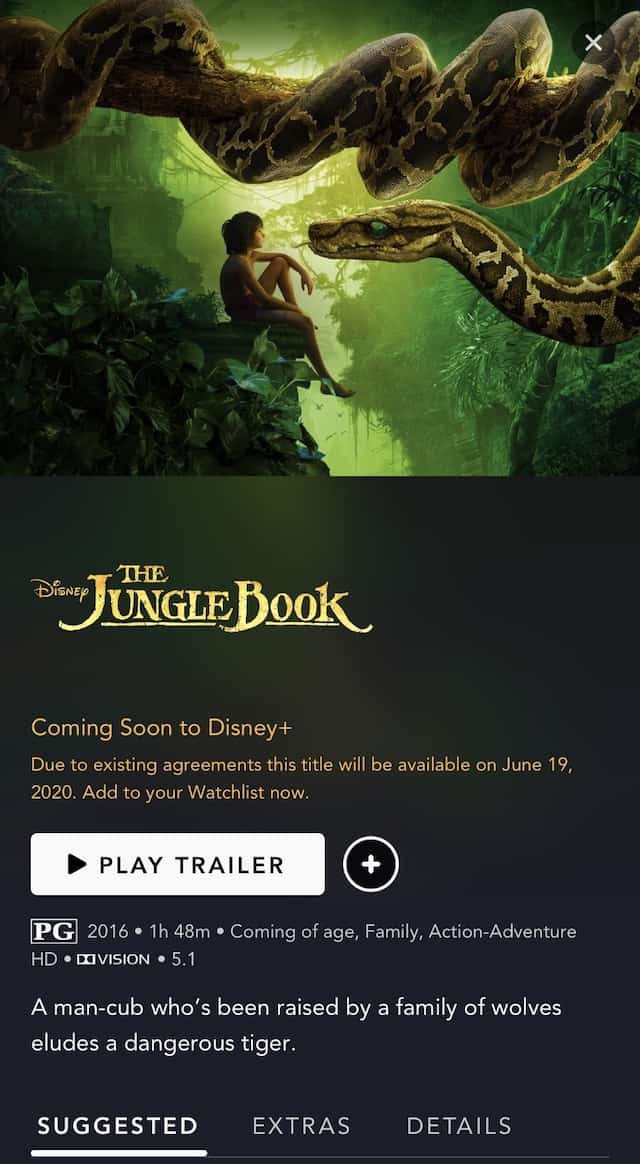 Finally, the live-action version of The Jungle Book will be available on June 19, which is next week!
The live action is a remake of the classic cartoon version from the 1960's. A man-cub who's been raised by a family of wolves eludes a dangerous tiger.
For a list of all the films, shows, and more coming to Disney+ in June head over HERE.
Are you excited for these movies to come to Disney+ earlier than anticipated? Let us know on Facebook!